Back when gaming chairs weren't exactly a thing, Singapore start-up Secretlab swooped in and slowly dominated the market with their affordable and comfortable seats, and inevitably created a raft of wannabes trying to hone in on the lucrative market. Everyone from the likes of ASUS, Osim and Razer subsequently launched their own version of an oversized chair that matched the aesthetic of a race car seat, this time on much smaller wheels, but only Secretlab has managed to churn out chairs that consumers actually wanted, with a series of insane collaborations that include Batman, The Joker, Game of Thrones, League of Legends to even Japanese fashion brand AAPE, and there's no sign of them stopping.
While they do offer a rich variety of designs, those looking for a Secretlab chair should know that technically, they only have three models for consumers – the OMEGA, TITAN, and TITAN XL, all of which mainly differ by sizes. And like carmakers, they tweak the features of each model, to cater to the needs of consumers.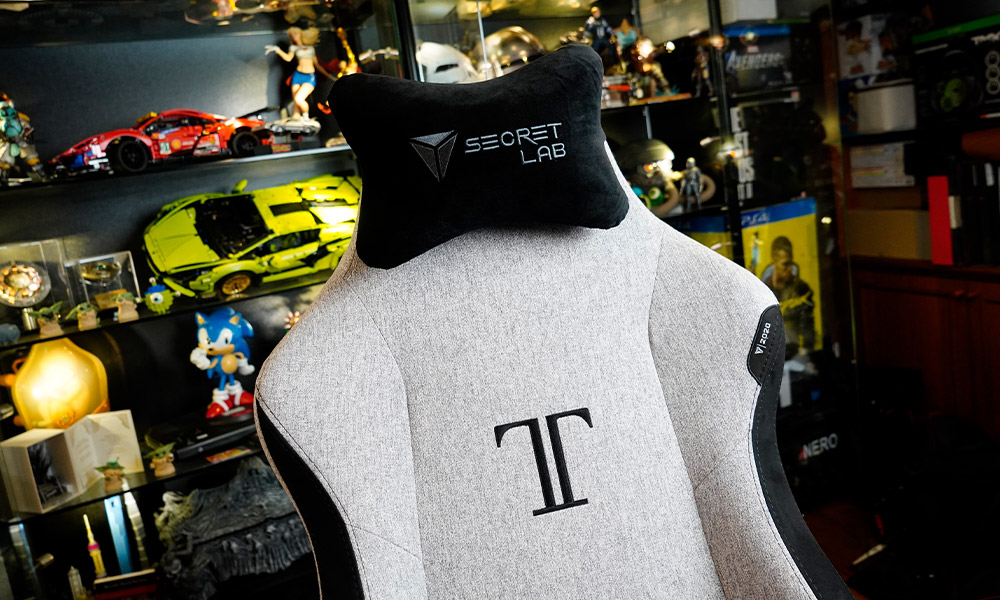 A few years ago, after realising that faux leather, or PU aka polyurethane leather, cracks under the humid conditions of Singapore, it introduced a fabric wrapped around the same dense foam material the chair frame and cushions were made of, without the peeling. With their latest 2020 series, the SoftWeave Fabric 2020 offers smoother textiles that look good, is soft to the touch and extremely comfortable to sit on. The SoftWeave Fabric 2020 is available on all of Secretlab's models, and we tried it out on the TITAN.
Now, before you start thinking that fabric doesn't change each year, the TITAN SoftWeave 2020 series offers several other new features compared to their previous year's. First up is their patent-pending Secretlab Cold-Cure Foam Mix, where instead of using ready-made foam material, the local start-up has engineered and manufactured their own foam mix to achieve the ultimate comfort, and the firmness of this chair is well, transcendent. And we know because we've sat on a majority of gaming chairs available in the market.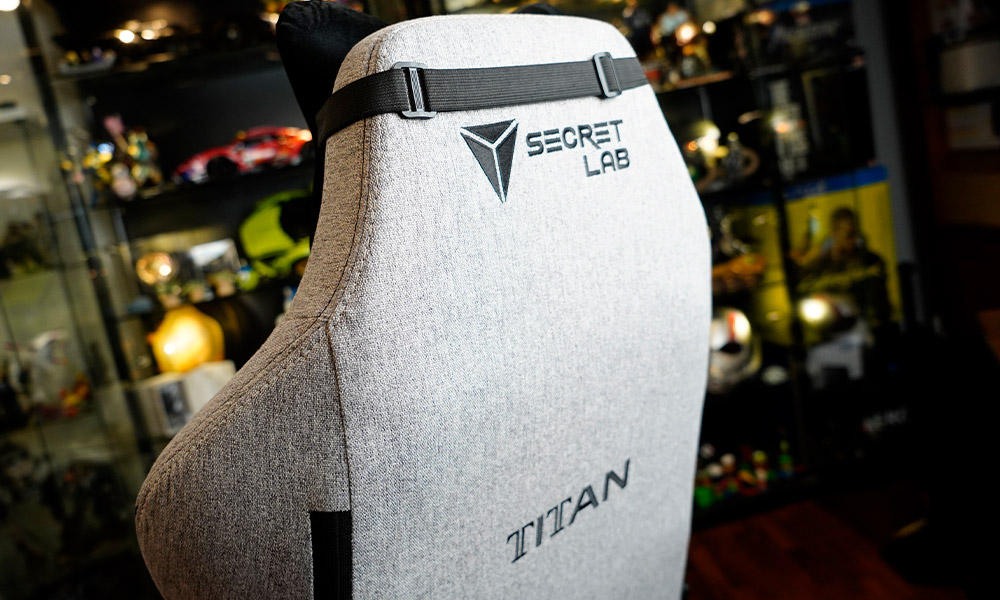 There will always be those that are simply way too soft, and your posterior simply sinks in, which might reflect comfort, but not while you're gaming and still need some manoeuvrability. On the flip side, there are the ones that promote firmness but can also feel like sitting on a rock, which defeats the entire purpose of a gaming chair. The new foam mix, wrapped in the SoftWeave fabric, manages to blend hardness and comfort altogether, offering something that isn't rock-solid but still firm, which makes a big difference.
So why SoftWeave and not PU leather? It's the humidity, silly. If you wear shorts at home, bare skin on PR material leaves sweat stains that aren't very comfortable, and this discomfort is removed entirely with the SoftWeave Fabric. The fabric allows air to circulate, so sweat is minimised, and the material is also cool to plonk yourself on. Now, if you do want a leather texture for that premium experience, Secretlab has also introduced an improved PRIME 2.0 PU Leather that promises to fix the issues of the first generation, though its SoftWeave offers a more comfortable and affordable solution.
For the SoftWeave Fabric, Secretlab boasts that its signature blend of fabric is made from dense short yarn and all we can say is, it creates an ultra-soft and fluffy texture. Think of a SoftWeave chair as a nice, comfortable fabric sofa, but this one is a single-seater meant for your ass.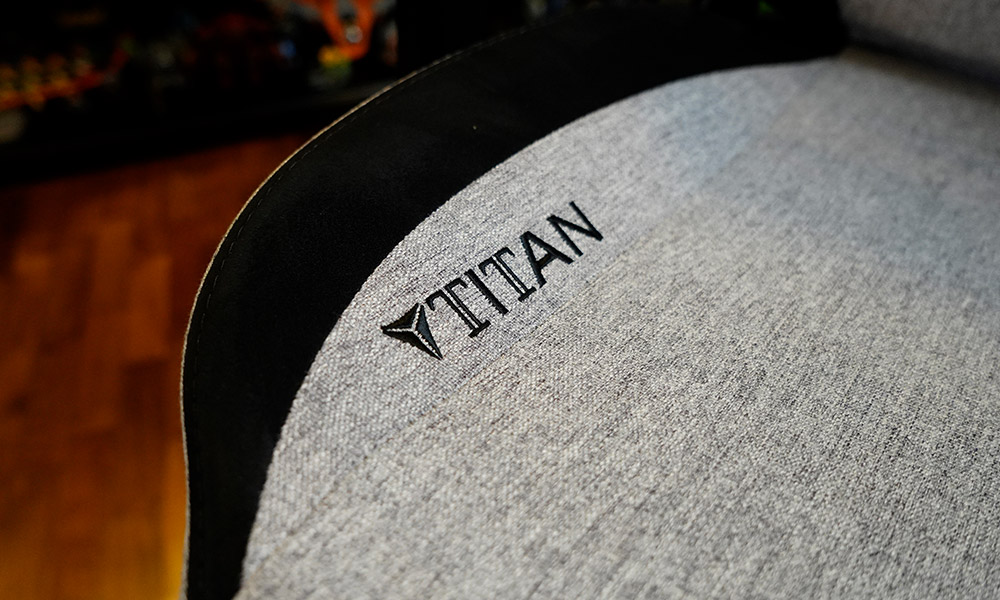 After spending hours on the gaming chair, the SoftWeave has become a hot favourite in the office, as the texture across the fabric doesn't make you sweat and gives a breathable touch to it.
Secretlab has also put some new finishing touches to the chair's features, and the most noticeable one is the full metal 4D armrests. It might not sound like much, but the differences between the old and new are staggering. Previously, the plastic armrest mechanisms were cheap to the touch, and you can press on the padded plastic.
The current 4D armrests are now upgraded with new internal mechanisms, and you can tell that the durability has increased. Any adjustments made are smoother, and the shifting of the armrests are less jerky than before. Visually, the changes aren't that obvious, but the metal trimmings on the new model add to the overall aesthetics of the chair.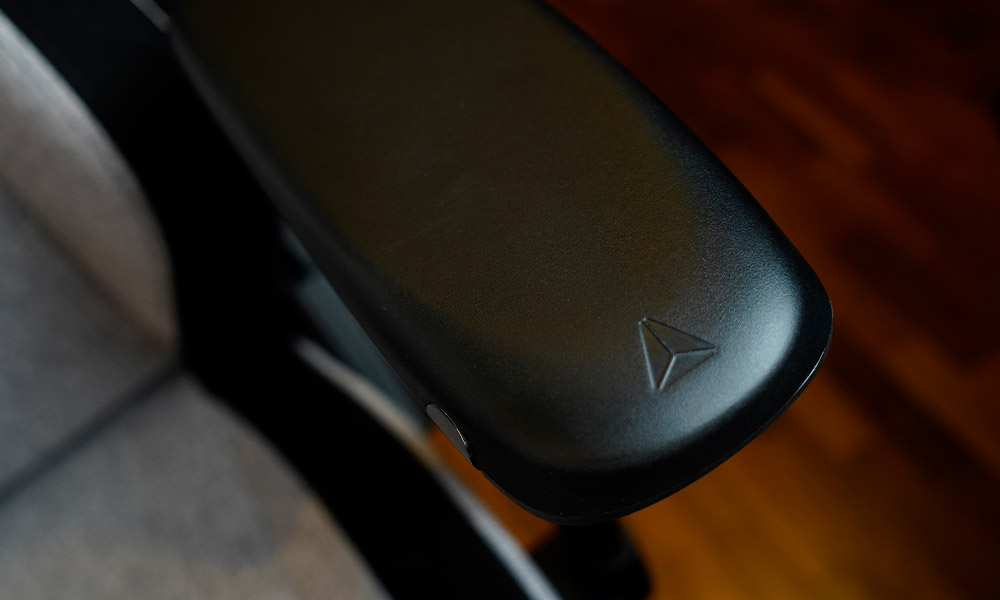 One key feature of the TITAN is that it comes with adjustable lumbar support that can be controlled by the integrated knob on the right side of the chair. This allows TITAN owners to adjust the depth of the backrest, to fit the various postures of those of different age and sizes. Rotating this knob is now an easier experience, and it now comes with an oddly satisfying click sound to it, and while the lumbar support itself isn't new, the back support feels rigid and does its job of providing the personalized support needed.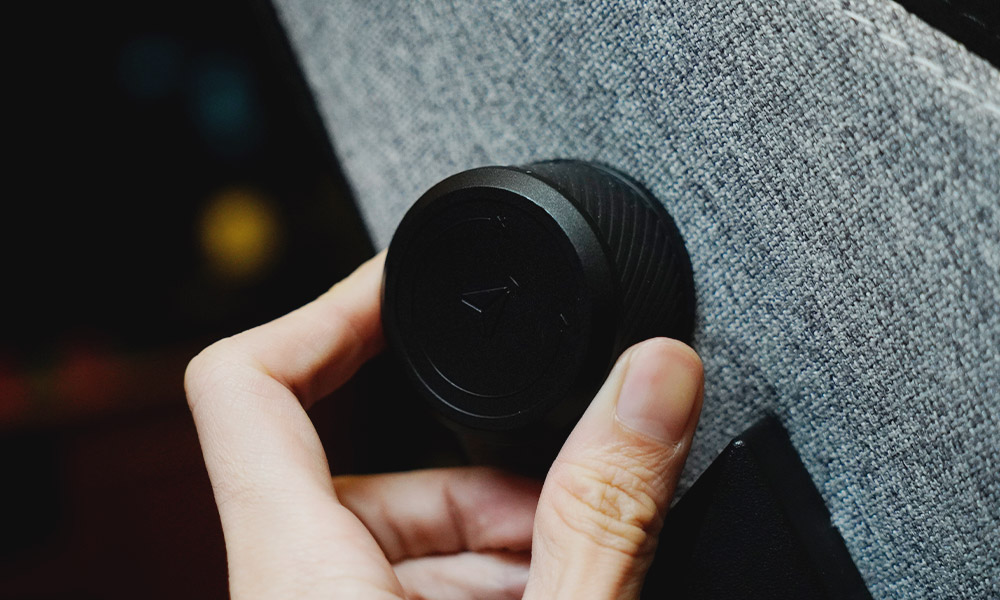 Another support upgrade is with the neck pillow provided. Most gaming chairs offer it, as proper neck support is ultimately crucial to keep a proper sitting posture. It might seem like a trivial thing, but Secretlab has decided to provide Secretlab Signature memory foam pillows instead. It's a great change though, as it provides the right amount of support, while still conforming to the curvature of your neck. It's a small little pillow but it also feels better than most of the pillows out there.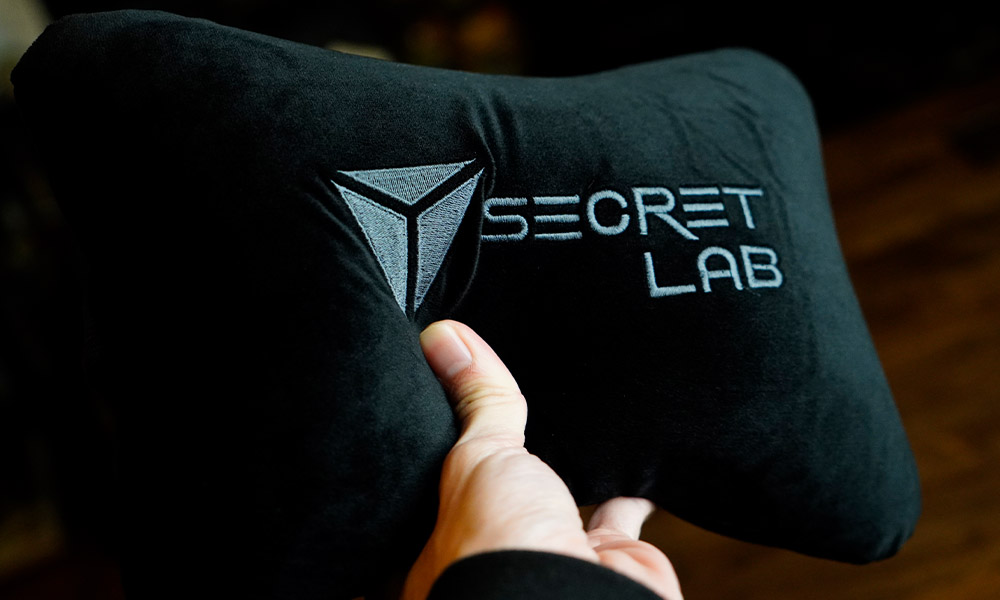 One interesting thing we found was that Secretlab seems to have added a coating of cooling gel to the pillow, and it's fascinating because we're unable to determine if there is something extra on top of the memory foam. It does keep us cool, which is a stark contrast to the previous pillow. Not only does it feel more comfortable, but the straps around the pillows are also improved and are now adjustable, with the bands feeling slightly more durable than the last.
If you'd seen or owned a Secretlab before, you'd remember screws in the side covers and the trouble it takes to fix it in. With the new Secretlab SoftWeave 2020 series, the side covers are now magnetised so you don't have to worry about that. The side covers simply latches on and stays in place for good.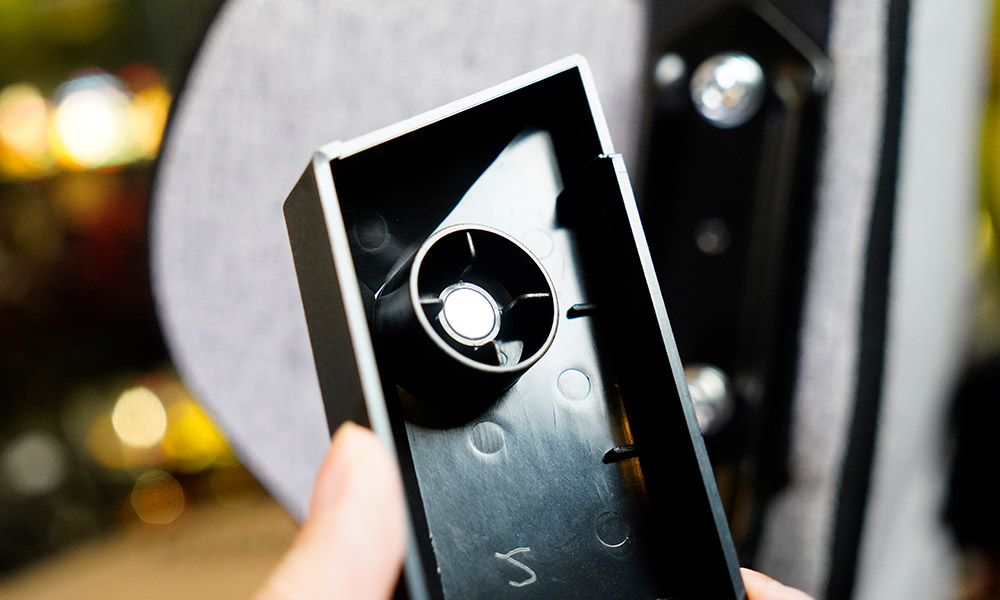 Of course, all the Secretlab chairs without the exception of this new SoftWeave 2020 lets you go into a full recline for that power nap. There aren't any changes to this feature, but we'd still like to add that to completely lie down strain-free on the chair you use for gaming is an underrated function.
Like the recline feature, the suspensions and hydraulics of the SoftWeave 2020 remain the same as before. If you haven't had the chance to try one before, this suspension system basically lets you sit at any angle you want whether you want to sit up straight or lean back. And all these angles can be locked in place, basically extreme comfort within the control of your own fingertips.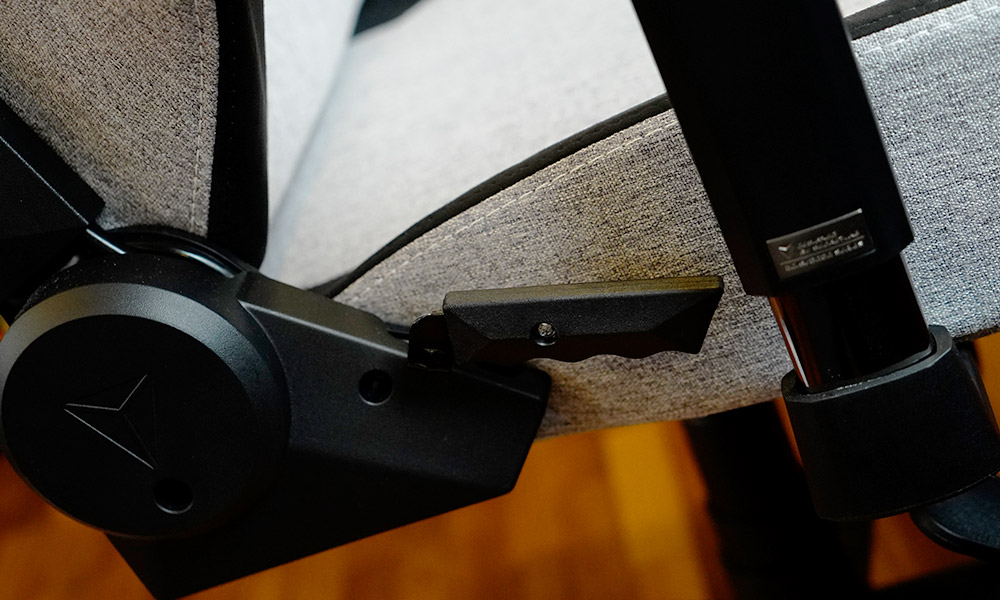 The wheels for the Secretlab SoftWeave Fabric 2020 chairs are still fitted with an aluminium wheelbase. It isn't necessarily the smoothest experience we've had in moving around on gaming chairs, but the robustness of the wheelbase must be credited, as sitting on a Secretlab never feels unbalanced nor unstable.
With all that being said, Secretlab isn't moping around on its service either. They're now providing a full extended 5-year warranty for all customers, which makes this a fuss-free purchase as well. So what does this get you? The tricky part here is that you have to bring out the social media butterfly in you, as the full 5-year extension will require you to take a picture of your beloved Secretlab chair to receive the complimentary 2-year extension making the total warranty period 5 years.
If you're sold on the SoftWeave, there are currently four different designs for the SoftWeave Fabric 2020 Series – Black3, Cookies & Cream, Charcoal Blue and the official special edition for D.Va from Overwatch.
The Secretlab TITAN Softweave is available for S$549, while the OMEGA and TITAN XL is available for S$499 and S$639 respectively.
GEEK REVIEW SCORE
Summary
The Secretlab TITAN SoftWeave 2020 Series is no doubt a better version of their previous iterations. It isn't an empty marketing upgrade and has evidently proven itself with its new features. And if you're not a fan of leather, the SoftWeave Fabric and its softness is needless to say the only way to go. Now all you have to decide is whether you're a TITAN, or an OMEGA.
Overall
9.3/10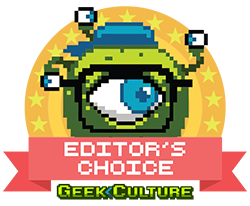 Aesthetics -

9/10

Build Quality -

9.5/10

Features -

10/10

Performance -

9/10

Geek Satisfaction -

9/10