Having sold over 2.5 million copies, and has brought home numerous awards, The Outer Worlds has a name for being one of the most well-written role-playing games (RPG) in the market. As such, the developers have been continually honing their craft and providing players with even better narratives and gameplay through downloadable contents (DLC), with the second and latest DLC, Murder on Eridanos released recently.
The Outer Worlds is renowned for its compelling storytelling and characters, telling the tale of an alternate future where megacorporations have colonized space and terraformed alien planets. Players take on the role of The Stranger, who was found aboard the Hope, a colony ship that mysteriously disappeared a long time ago. After realising, that the planet Halycon that players were meant to colonize had fallen on hard times, they are tasked with securing resources needed to revive the remaining Hope colonists who might hold the key to Halycon's survival.
Developing a great game is one thing, but what is a story without the details, especially with backstories and in The Outer Worlds, players and the characters around them hold the most significant role in the game says writer Megan Starks, who also serves as Game Director and Senior Narrative Designer at Obsidian Entertainment.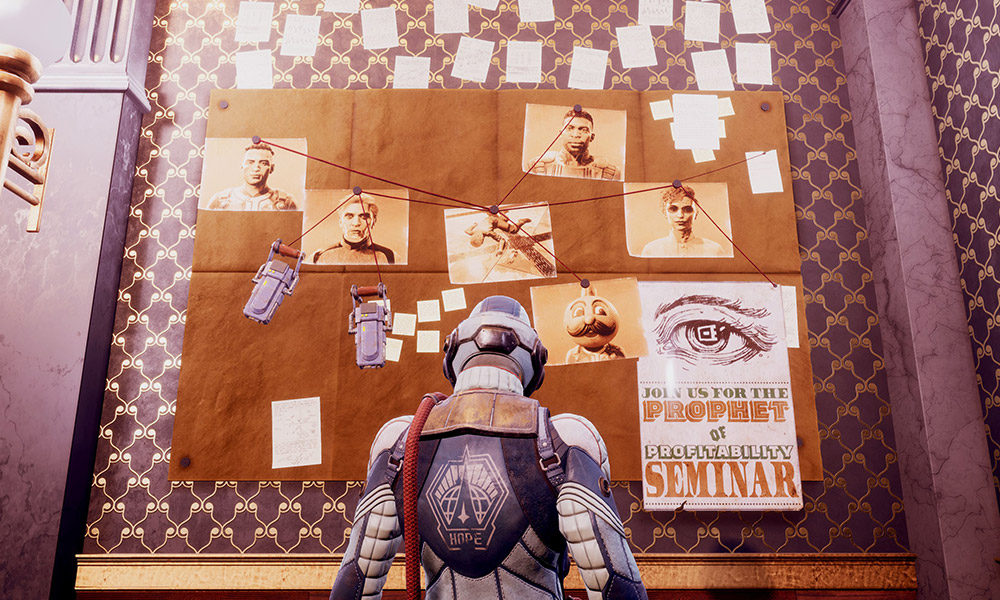 "A lot of the novels I read, even the fantasy ones, focus a lot on relationships and growth (either positive or negative) between the main characters. For writing RPGs, I think bringing that element in more as opposed to just focusing on the overall plot and player choices with reactivity has helped me a lot."
Megan, who wrote the paranormal romance book House of Ash and Brimstone, enjoys writing in her free time and believes it helps a lot in creating characters, determining and developing their relationships as well as detailing lore and world-building in games.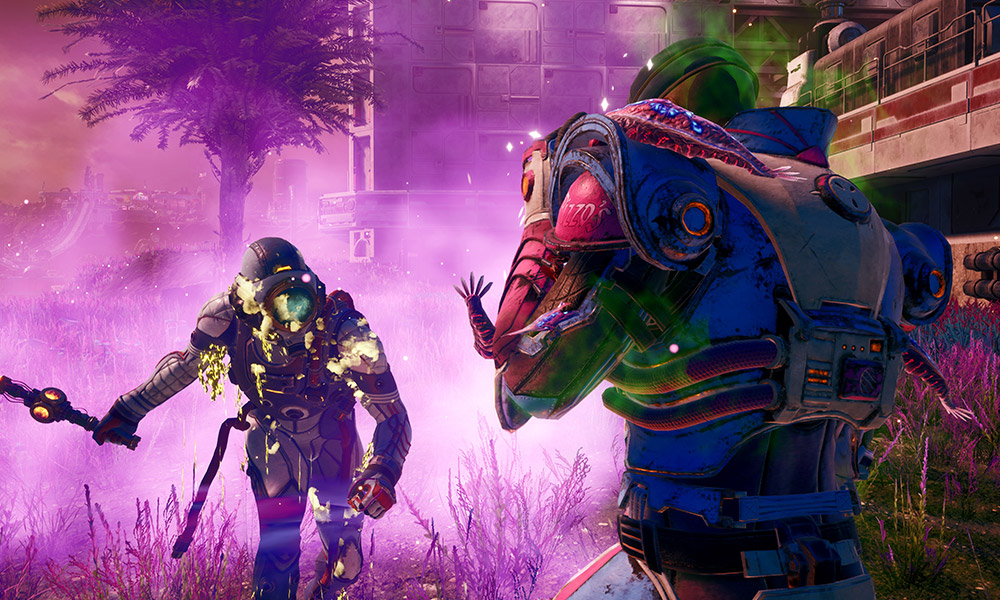 Having worked on the new DLC, she wants players who love the main game to enjoy and love the game even more after. Using its compelling plots, humour and interesting characters to give players a sense of relationship development with a recurring character as the story progresses and getting them to feel that they "are getting to star in their own pulpy sci-fi serial adventure".
The new DLC involves the player's investigation of a famed serial adventure actress who was murdered while she was filming her latest cliffhanger episode. Adding a little bit of murder mystery into the game, Megan added that they wanted players to feel and experience the classic mystery tropes as well.
For co-game director Tim Cain, who previously worked on games like Fallout and Arcanum, it's pretty much revisiting his childhood with this expansion. Going back to his roots of being a Dungeon Master in tabletop RPGs, Tim believes much of his works were influenced by the core elements of his early role-playing sessions.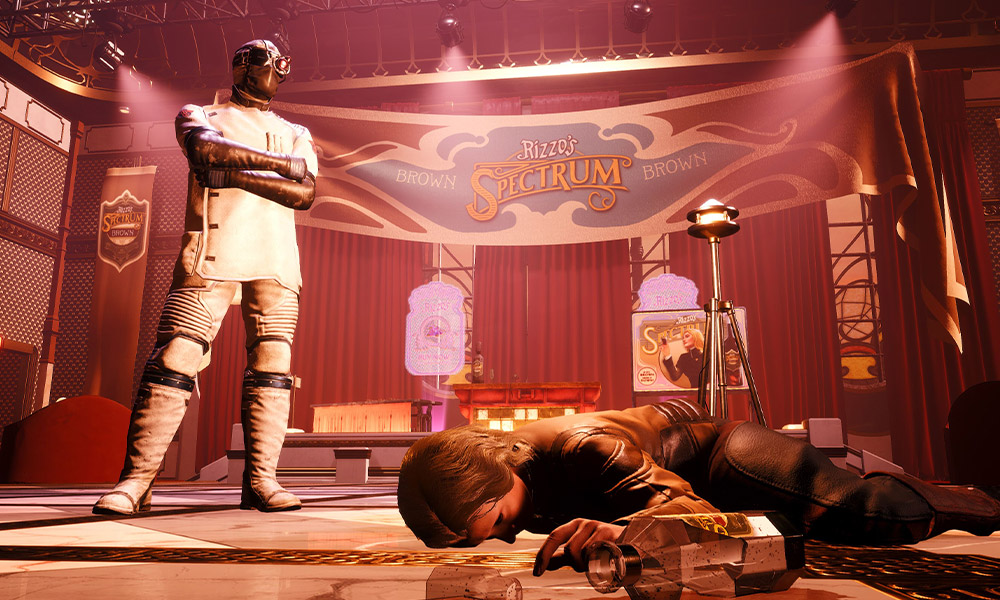 "I want the players to drive the story in directions they want to explore and to experience the consequences to their actions. That is much more fun and satisfying than a linear storyline. Plus, you get to replay the game and make different choices to see what else can happen!"
Tim also shared how much he loved putting humour in The Outer Worlds compared to his other earlier works, believing that it's great for games to make a statement but above all, the game needs to be entertaining and that is his focus at the moment.
It's a sentiment that more developers should embrace, as players should ultimately shape the way the game is played, and it should never be too much the other way around or much of the game's enjoyment would be lost.
If you're on the fence about buying the game, check out our 60 minutes gameplay video here to decide!
The Outer Worlds: Murder On Eridanos is out now on PC (via Steam and Epic Games Store), Xbox One, and PlayStation 4