So is it a good phone… phone?
Sometime last week I dropped my wallet in a cab for the third time this year, but the cabbie called me. My own panic notwithstanding, I heard him loud and clear. I then called someone at the taxi company whom I presume also experienced pristine call quality the same way I did. Sure hope the cabbie is rewarded handsomely. So that's that.
It's been six years of Note
Remember when you wanted to do everything in the palm of your hand and you thought you were already doing that with whatever phone you have right now? Well this is the sixth year of the Galaxy Note and Samsung wants you to know you're damn wrong – until now. By way of example, they named it the Note7, skipping right past 6, simply to right their own discrepancy in their Galaxy line first.
I'm not the tech-specs-focused type but you're welcome to check them out at the end of this article. That said, while past year's Note models usually come with internals that grab at the future of mobile processing and whatnot, Samsung's strategy seems to have shifted to making it the most refined model of this series' spate of offerings. It flies though. There wasn't a single jitter unless Pokémon GO was involved, but then again Ingress, the original location-based AR MMO by Niantic, brutally murdered every phone I've ever had. I don't game on mobile that much, but Need For Speed: No Limits and Vainglory also ran like sweet dreams.
This time we see a singular 64GB model which is an exceptional SKU decision. This is a flagship model – you get this one, or you don't. I'm cool with this even though I cannot afford it. Again, we see the return of a microSD card slot with support up to 256GB, so you're not stuck with *just* the 64GB like a filthy peasant amirite. I've read rumours of a 128GB variant base model for the Chinese market but it's cowboy town there.
The lack of a removable battery still bums me out, but that Fast Charging function and Fast Charging AC adapter right out of the box is a blessing. A BLESSING. For the frequent travelers, you'll probably appreciate the Hybrid Dual SIM card slots.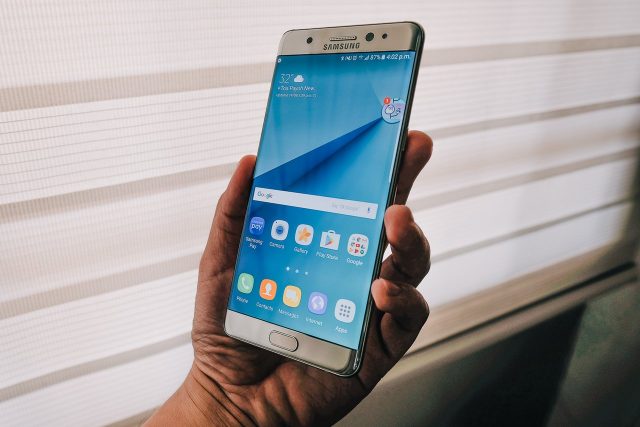 How's the juice?
On my week-long experience with the Note7 that coincided with the launch of Pokémon GO in Singapore, I managed to get enough gameplay in to annoy enough people and risk losing my day job. With that intensity, it required a full charge every 4 hours in, and snacks for senior management every 3 hours. On a normal day where I pretend Pokémon GO didn't exist, but with my constant dependence on the phone for job and life, I managed to get to 20% at 7PM after being unplugged from 8:30AM. That's pretty decent.
Honey, do I look fat in this?
The Note7 is beautiful. It also comes in four colours – Black Onyx, Blue Coral, and Silver Titanium. I've always had a soft spot for all-black but this anodized Silver Titanium is just too fetching to ignore. Haven't seen Blue Coral in person yet but I doubt I'll dig it with the supposed gold sides. Did I not mention a fourth Gold Platinum coloured version? Ah. I just thought this horrible colour variant wouldn't be real if I flat out ignored its existence.
I hate gold devices.
Anyway it seems like more than a couple of people worked some nights to get this stunning dual-edged curved screen design symmetry. The curves are now balanced top to bottom and side to side, and if I'm not wrong, the curves actually feel less pronounced than previous edge-equipped Galaxies, resulting in a very comfortable grip.
The last compromise on the Note 5 used to be the still-large phablet size, but this time it's almost bezel-less with a Quad HD Dual edge Super AMOLED 2560 x 1440 (518ppi) screen, making it feel smaller than it actually is. In fact, it just feels much better to hold than the Note 5 and the S7 Edge.
Speaking of that screen, it's now apparently the first mobile device to be built with the brand new Gorilla Glass 5. Seems like you can now drop it from shoulder height but I didn't try that, so we'll just have to take Corning's word for it.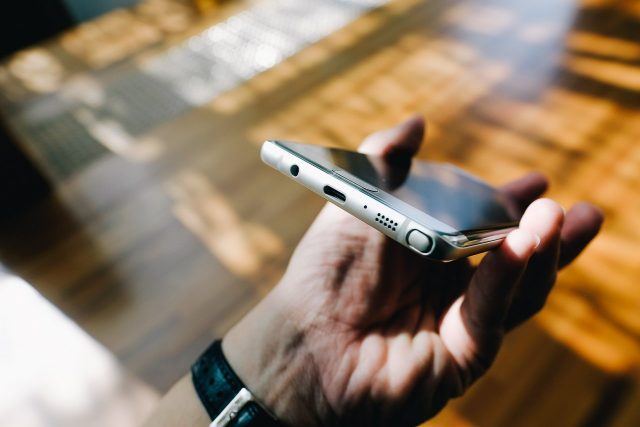 With the Note7 we also finally see Samsung jump on the USB Type-C bandwagon that looks set to stay. Thank goodness they haven't left out the earphone jack yet though. I still like my normal headphones, but I won't be surprised if the next release sees it gone.
Am I hot for the software?
I still don't use the Edge panel like they intended apart from its functions as a time display when I sleep, and for face-down LED notifications that glow with a touch of class. I just don't see it working out for my grubby fingers. The gentler curves of the screen do help a little, but it's not enough for me to be useful.
Look, TouchWiz is actually alright now, so I'm done talking about it. There are simply too many things to like about this phone that the annoying things are now negligible. You still get to choose how your phone looks from the many themes on Samsung's Store but if you just prefer the dressing and feel of vanilla Android, you're free to install the Google Now launcher for a more authentic desktop and drawer experience. I personally prefer Nova Launcher but that's the beauty of Android – it's as easy or as customizable as you want it to be.
Dat S Pen tho
Apart from being able to recognise your handwriting and allowing you to jot down notes on the locked screen as soon as you remove the S Pen, the Note7 now even lets you translate selective foreign text. It's limited to a number of languages for now, but it's a good showing.
Samsung managed to also refine its software by combining its myriad S Pen software into just one cohesive package that's also natural in contextual menus and actions. There's something to be said when I could create and share an animated gif on my very first try even without instructions.
Let me sum it all up now – the Note7 is basically a mobile animated GIF machine (JIF. IT'S JIF.) for the social media junkie. In fact, all gifs in this article came straight out of the Note7. They're not top notch quality, but they have done well enough for a brand new effort that has surprised the hell out of friends who haven't been able to remove themselves from a competing ecosystem. I know two who are seriously considering dropping cash for a bright new change anytime now.
The S Pen and the Note7 this year are both now also IP68-certified dust resistant, and water resistant down to 1.5 meters underwater for up to 30 minutes. It'll probably never happen, but it's good to know I can scribble for help when I'm drowning.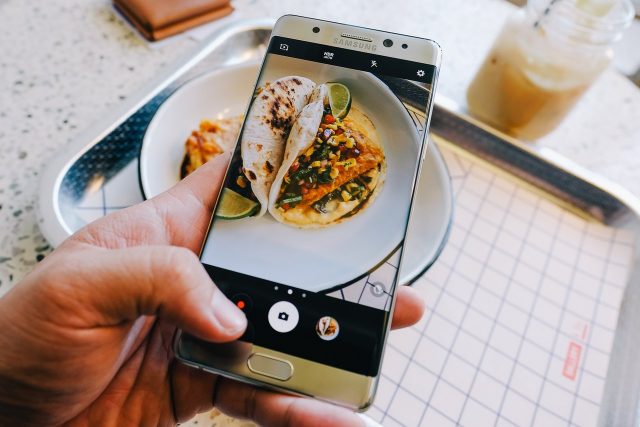 Hey Big Shot
The dual-pixel camera is the same as the S7 Edge's, and that's not the worst thing by a long shot. It still does 4K video if that's your thing. Most importantly, it's super snappy. It's got a simple UI with enough options to play around with, including RAW support and Pro mode for the discerning photographer. For the trendier ones among you, this works like a charm too with Instagram Stories and even Snapchat that's famously known for neglect in their Android support department.
I still don't understand why a Beauty filter for selfies is turned on considerably by default, because that's a little insulting. I guess I can see where they're coming from, seeing as they're literally a company from South Korea where they're famous for holding their people to nearly unattainable standards of beauty, but it really doesn't hurt to just keep those standards to their phone's physical build.
If you enjoy taking photos but just cannot shell out another sum of money for a camera, you won't go wrong with having just the Note7. It's not Halloween yet, but I did something completely horrifying and decided one day to forego my camera and shoot with just the Note7. Here's a gallery of photos straight from the camera without any further processing. I don't think you'd be disappointed with its balanced colours, capable highlights and shadows handling, subject separation, sharpness, and low light prowess.
Can't Touch This
I don't know what kind of magic they have (I do know: it's tonnes of money), but Samsung brought the future of Minority Report to right now. With a heightened focus on security, there's now Secure Folders to store your private and personal documents. The appropriately-named Knox feature now also features a brand new iris scanner that detects your pupils accurately to unlock your phone and certain other features. That one evening when I connected the wireless Samsung Gear IconX (review soon… ish!) earbuds, and then unlocked the Note7 just by looking at it was one of the defining moments of my life where it felt like I truly was living in the future. And again – I can create animated gifs on a phone now.
It's not a glitch. It's just that fast.
Thank you. Duly Noted.
Samsung really understands restraint right now without taking away its own character as a company that seriously wants to improve your life in every way possible. The Note7 embodies thoughtful design in build, aesthetics, and UX. With much refinement in its software, and also for the device being a perfectly-sized phone in my hand – the Samsung Galaxy Note7 has me not just wanting it, but needing it, even over the Nexus 6P I passed the S7 Edge for. This review unit is soon on its way back to whence it came, and I am honestly unprepared to return to Pre-Note7 times. I doubt I've ever openly fawned over a gadget to this degree even for my standards, but there you go. This geek declares this his favourite smartphone, and highly suspects it will stay that way past Christmas.
Bravo, Samsung.
Pricing and Availability
The Galaxy Note7 will be available from 20 August 2016 at the recommended retail price of S$1,168 (inclusive of GST). Available in colour options of Black Onyx, Gold Platinum and Silver Titanium, the device will be available at all local telecommunication operators, major consumer electronics stores, authorised mobile retailers, Samsung Experience Stores and Lazada Singapore.
Technical Specifications
OS
Android 6.0.1 (Marshmallow)
Network
LTE Cat.9 (up to 450Mbps)
4G+ LTE FDD Band 1 (2100Mhz), Band 2 (1900MHz), Band 3 (1800MHz), Band 4 (AWS), Band 5 (850MHz), Band 7 (2600MHz), Band 8 (900MHz), Band 12 (700MHz),
Band 13 (700MHz), Band 17 (700MHz), Band 18 (800MHz), Band 19 (800MHz),
Band 20 (800MHz), Band 25 (1900MHz), Band 26 (800MHz), Band 28 (700MHz) 4G+ LTE TDD Band 38 (2600MHz), Band 39 (1900MHz), Band 40 (2300MHz), Band 41 (2500MHz)
3.5G (HSUPA 5.76Mbps, HSPA+ Up to 42.2Mbps)
3G (850/ 900/ 1900/ 2100MHz)
EDGE/ GPRS Class 33
GSM Quad Band (850/ 900/ 1800/ 1900MHz) VoLTE Supported
Dual SIM (4G/2G), with software upgrade for 4G/3G planned for Q4, 2016
Dimension
153.5 x 73.9 x 7.9mm, 169g
Processor
Octa Core [2.3GHz Quad Core + 1.6GHz Quad Core], 64-bit, 14nm processor
Memory9
RAM: 4GB LPDDR4, Internal Memory: 64GB (UFS 2.0), External Memory: microSD up to 256GB (Hybrid Slot for Dual SIM)
Display
5.7" Quad HD Dual Edge SUPER AMOLED 2560 x 1440 (518ppi)
Camera
Rear: Dual Pixel 12MP OIS (f1.7) Front: 5MP (f1.7)
Battery
3,500mAh
Charging
Ultra Fast Charging, Fast Wireless Charging12  (Built-in), Wireless Charging (Compatible with WPC and PMA)
Payment
NFC, MST
Connectivity
Wi-Fi® 802.11 a/b/g/n/ac (2.4/5GHz), Wi-Fi Direct®, MU-MIMO, Bluetooth® 4.2 LE, ANT+, USB 3.1 Type-C, NFC
Location (GPS, Glonass, Beidou, Galileo)
Sensors
Accelerometer, Barometer, Fingerprint Sensor, Geomagnetic Sensor, Gesture Sensor, Gyro Sensor, Hall Sensor, Heart Rate Sensor, Iris Scanner, Proximity Sensor, RGB Light Sensor
Audio
Format Supported:
MP3, M4A, 3GA, AAC, OGG, OGA, WAV, WMA, AMR,
AWB, FLAC, MID, MIDI, XMF, MXMF, IMY, RTTTL, RTX, OTA
Video
Video Recording Format:
UHD 4K (3840 x 2160) @30fps, H.264 (AVC), MPEG4, H.263, MP4, 3GPVideo Playback Format Supported:
UHD 4K (3840 x 2160) @60fps, MP4, M4V, 3GP, 3G2, WMV, ASF, AVI, FLV, MKV, WEBM, H2.63, H2.64 (AVC), MPEG4, VC-1, Sorenson Spark. MP43, WMV7, WMV8, VP8, VP9, H.265 (HEVC)
Water Resistance
Capless Water & Dust Resistant Phone & S Pen (IP682)
Game
Next-generation graphic API (Vulkan), Game Launcher, Games tools, HDR
GEEK REVIEW SCORE
Summary
Samsung went and put everything you never knew you needed into everything you'll want.
Overall
9.4/10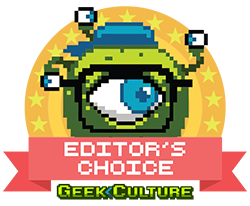 Aesthetics -

9.5/10

Build Quality -

9/10

Performance -

9/10

Value -

9.5/10

Geek Satisfaction -

10/10
One day Hiro have bottle of nice rum. Then Hiro smashed. Hiro never had chance to find rum name. Tell someone you love them before it too late. Hiro also harsh critic of people who walk dogs only one day a week.
---

Drop a Facebook comment below!