You see someone you know with these unsightly button-like things at the back of their iPhone, which supposedly help them to grip their phone better. Who needs that? Those who can't live life on the edge, precariously balancing their flimsy smartphone in their palms, deserve those cracked screens. We drop our phones on our faces like real men.
Actually, you'd be surprised what a cracked screen can do to anyone, and those little buttons are lifesavers.
PopSockets has taken the world by storm and what started off as a Kickstarter campaign by David Barnett in 2014 has since sold over 40 million units globally. Yes, you've probably seen it somewhere, even if you think you haven't. Celebrities (like JennaMarbles, Gigi Hadid and Ryan Seacrest) are using it, and we tried it out over a few days to see if it's really as easy to use as people say.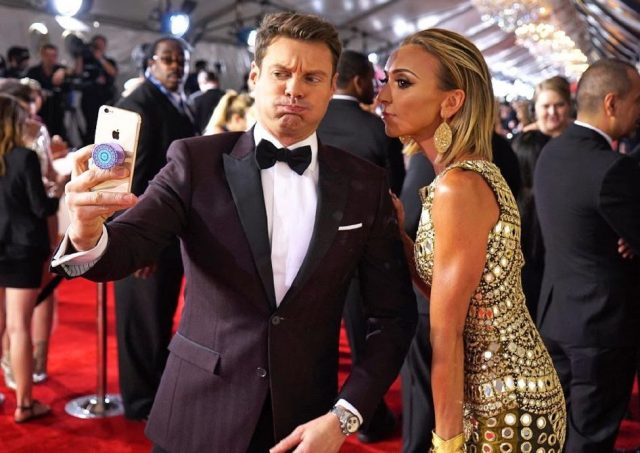 Some folks might be turned off the product before trying it simply because of its aesthetics. Seeing comically large buttons adorning the back of your phone cover is not the nicest thing to see. However, it is something you can work around pretty easily, given the huge variety of PopSockets grip designs available, along with a customisable option in the works.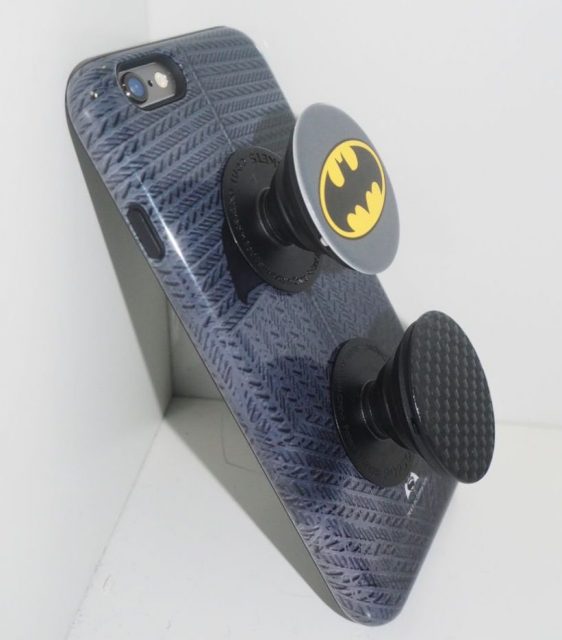 From the get-go, it's easy to adapt to. The round base is lined with adhesive that doesn't stick to your fingers or pick up random bits of dust, and immediately attaches well to most surfaces, so you don't have to worry about your phone cover. It's also made to be removable over 100 times, and leaves no residue on your phone, so you can adjust it as much as you like.
Having a knob at the back of your phone immediately makes for a more secure grip. Picking up your phone and taking selfies are far easier, with less need to steady your grip. If your hands are a little smaller, the narrow base of the grip might be uncomfortable to hold for a long time. Unfortunately, the PopSockets grip is currently only being offered in one size. But fear not, because it retracts to almost flat, making for a more familiar, comfortable grip on your phone which you can switch up whenever you want.
The accordion design is a little bothersome, although having multiple tiers which you can bend it to whatever angle you like is rather satisfying, when you're looking for something to fiddle with. It also makes a very satisfying 'pop' when you slam it down.
But the real benefit is in the phone addict moments – when you're on Netflix at 1am, sitting in the same position for 3 hours, when the thing you should be doing is taking that little screen away from your eyes. Anyone who has been glued to their device for far too long knows the mad scramble of dropping your phone on your face in bed. This grip is far more secure, and you can just hook it between two fingers so you won't get a cramp in your arm.
Having just one PopSockets grip is enough to enjoy its benefits, but the creator's original idea was for two to be used, and there are definitely some things that you need two or more of these buttons for. Having a PopSocket at the top of your phone and another below creates more possibilities, such as clipping the device to another object, providing greater stability as a stand or stowing your earphone cords.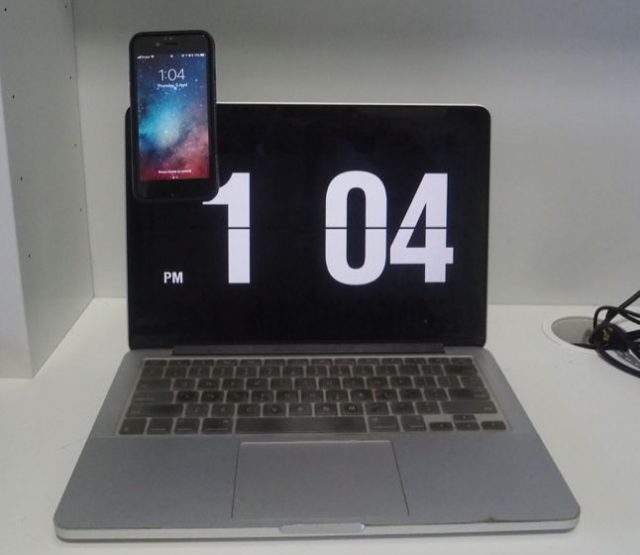 For mobile gamers, having two grips to hook your fingers on gives you tons of additional stability and comfort, so you can play without worrying about your fingers cramping, or losing your grip on your phone.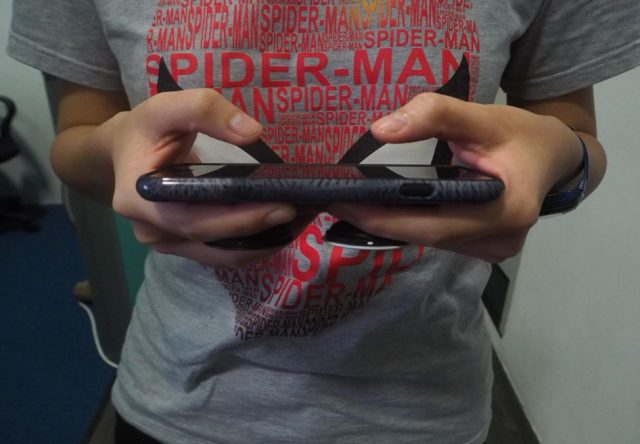 But other its intended purpose, the PopSockets grip has proven surprisingly useful for other situations. It is adjustable and sticks well to a variety of surfaces, yet remains easily detachable. This means that it can serve as a handy hook to hang things on, or as a makeshift knob for cabinets and drawers.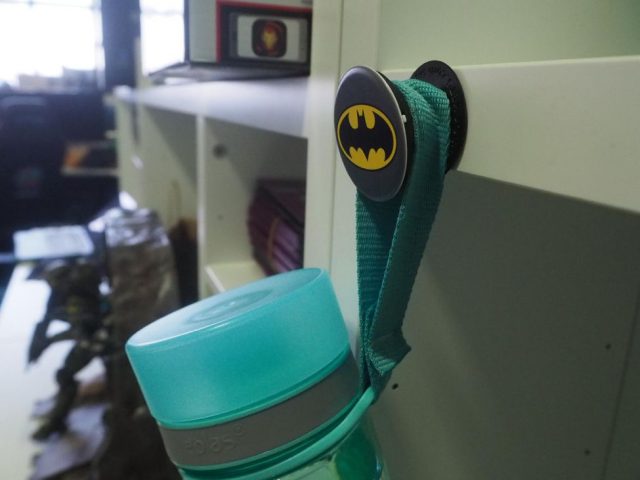 It stuck firmly to both the wood and plastic surfaces we tried it on, and was able to take about 1 kg of weight (via the filled water bottle) without any problems. But since it's made to bend, you probably can't hang anything much heavier than that. But still, it makes a good hook for clothes and accessories, or possibly something you can coil your wires around.
Other than its perceived ugliness, the PopSockets grip adds a certain bulkiness to your phone which might lead some to forgo the product entirely. It also does have the irritating tendency to snag on your pocket when you try to pull your phone out.
PopSockets just opened their Asia-Pacific regional office in Singapore, and the grips should be widely available for purchase soon in the usual places selling your phone accessories! In the meantime, you can easily find them online from local retailers.
The designs currently available in Singapore are limited, but they're pretty diverse and cover a wide range of aesthetics and interests. As stated above, the customisable option isn't available locally yet, but it's in the works! Unfortunately, PopSockets has yet to release a version with a removable top, meaning if you want multiple designs, you'll have to purchase the entire thing.
They're priced at S$16.90, which may be a tad expensive for some, but it's the perfect gift to buy for others. But it's probably worth the extra bucks for the quality of the product, since you don't want something that's going to fall off your phone.
GEEK REVIEW SCORE
Summary
Overall, this phone accessory is a pretty cool gadget although it is honestly not for everyone. It can be massively useful even if you prefer not to have the extra bulk on your phone.
Aesthetics -

10/10

Build Quality -

9/10

Value -

7/10

Geek Satisfaction -

8/10
You could call Jeanne a dabbler – anything she isn't yet a fan of, she will be eventually. The list of things she's into is only rivalled by the things she plans on getting into. Overanalysing makes everything fun.