Gaming laptops have undergone some design changes in recent years, with thin and lean becoming the trend in place of thick, bulky machines that personify prowess. No longer is performance only associated with size, as more models are adopting – and have adopted – a no-compromise approach that combines speed, power, and portability.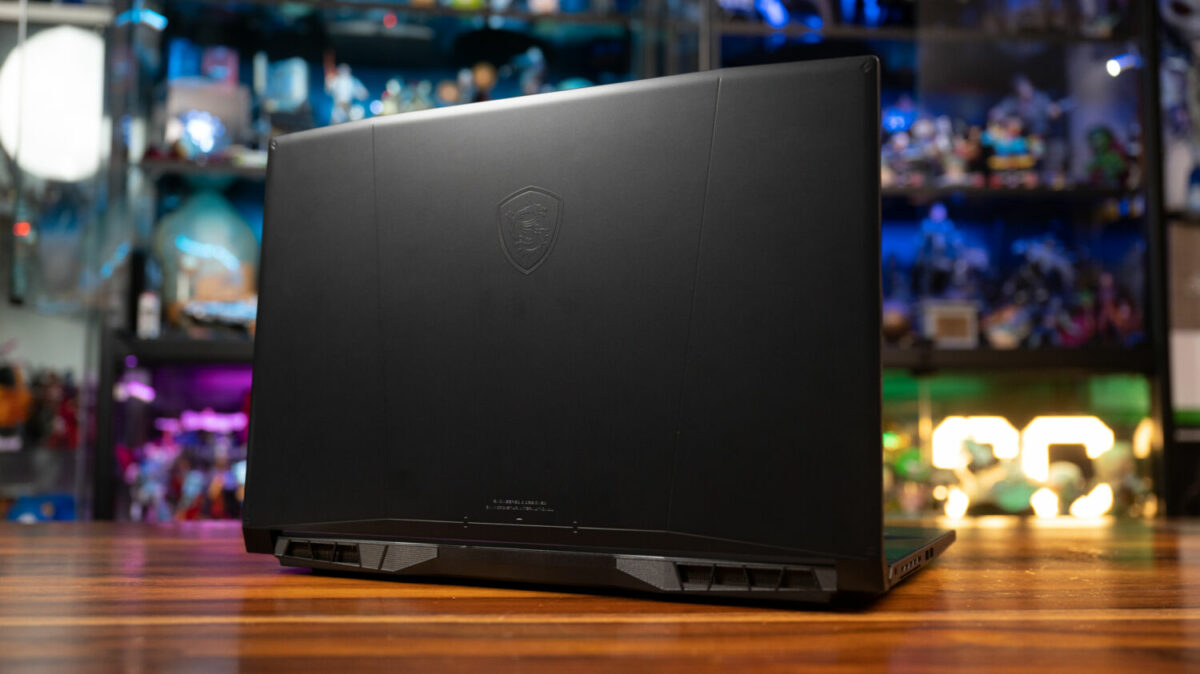 For some, however, tradition is still the best way to go. The MSI Katana 17 calls back to a familiar time, sporting a hefty 398 x 273 x 25.2mm silhouette dipped in an all-black, low-profile aesthetic. Devoid of the bells and whistles that accompany aesthetics, it doesn't feature any RGB lighting on the exterior, with the lid bearing only the company logo and two sharp lines that cut into its base.
Where the laptop lacks in design language, it finds a strong footing in build quality. The chassis feels solid and is free of flex, remaining sturdy even under applied pressure. As with its previous iterations though, the Katana 17 continues to be a fingerprint magnet that easily captures oil prints and smears all over.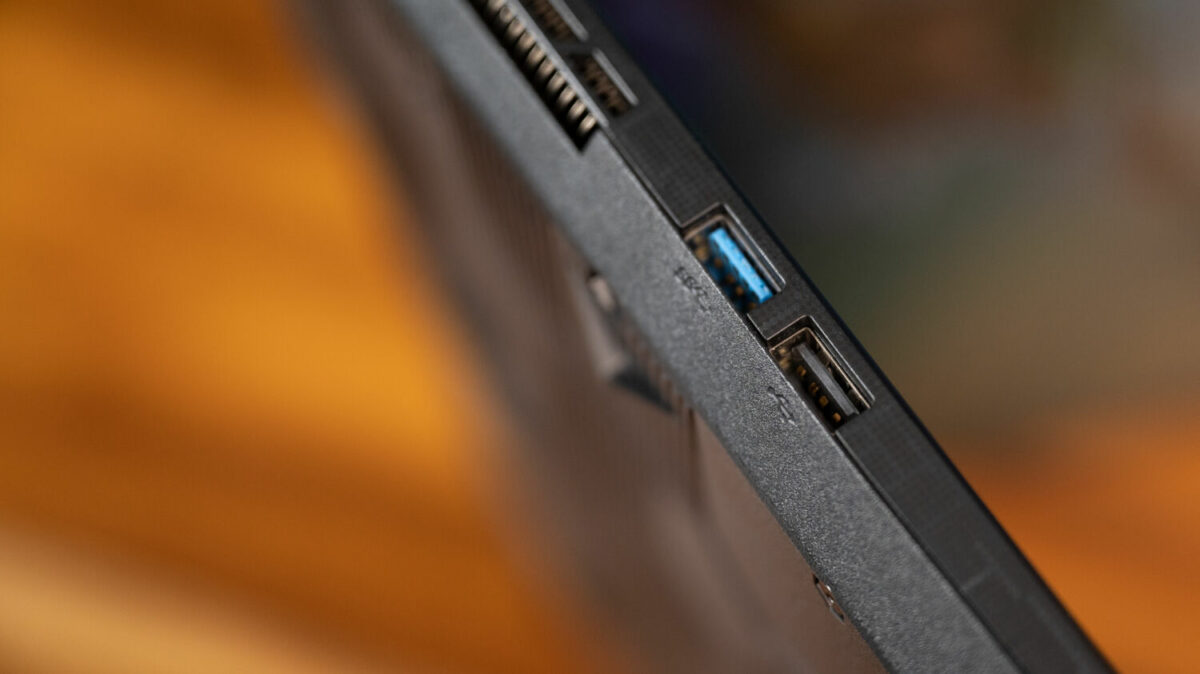 On both sides is a robust selection of connectivity options, including one DisplayPort, 2 X USB-C 3.2 Type-A ports, 1 X USB 2.0 Type-A slot, a LAN port, and a 3.5mm audio jack. The honeycomb arrangement on the base rounds off its overall look, with the simple, straightforward quality extending to open-lid functionality as well.
Lift the clamshell up, and the 2.6kg trooper reveals a 17-inch FHD IPS display (1,920 x 1,080), a stylish keyboard, and textured patterns along its frame. Like the rest of it, there are no other distinct, eye-catching design cues here, leaving the bezel-ed panel in the same all-black, frills-free appearance.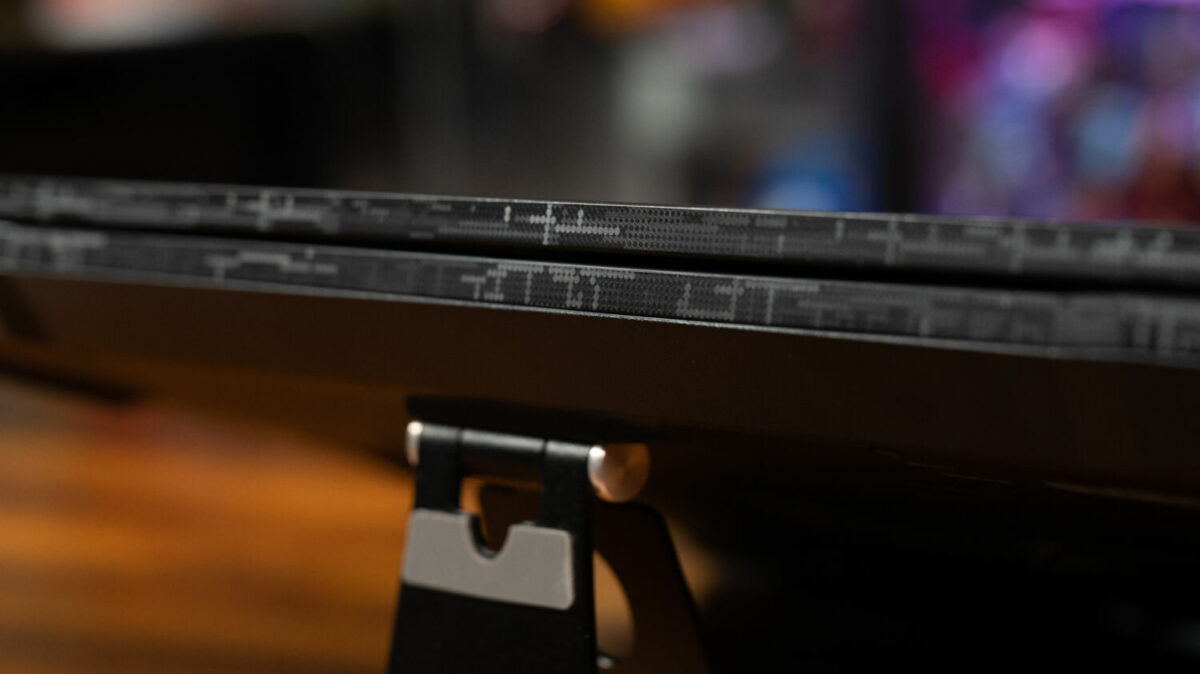 Under the hood, it comes outfitted with an NVIDIA GeForce RTX 4060 GPU, a 13th Gen Intel Core i7 processor (i7-13620H), and 16GB of RAM, a combination that translates impressively well into the real world. The device is more than well-equipped to handle most games, with Control: Ultimate Edition, God of War, and Horizon Zero Dawn running smoothly at the highest settings. While there are very occasional drops, the frame rates largely hovered around 87 frames per second (FPS) at High, 65 FPS at Ultra, and 105 FPS at Ultra respectively.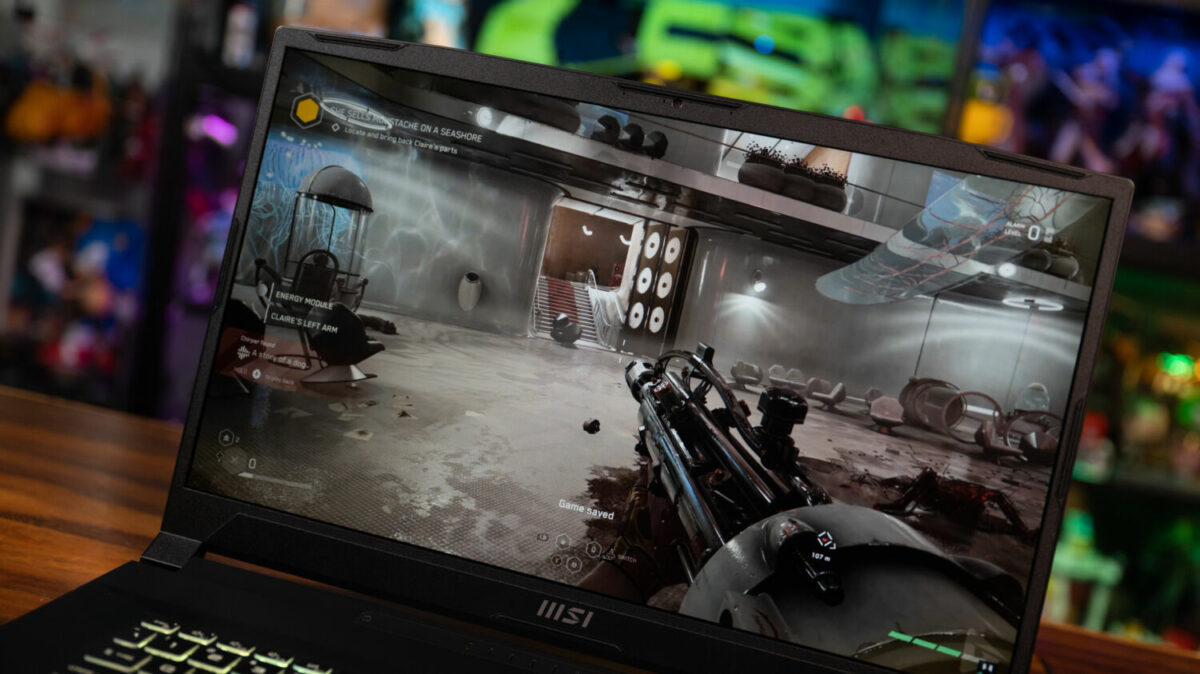 In first-person shooters like Apex Legends, Overwatch, and Atomic Heart, the average reading also easily rocketed past 100 FPS, showing little to no signs of sluggish hardware performance – save for specific circumstances, such as when landing in densely populated areas in Apex Legends. The MSI Katana 17's general prowess aligns with the numbers reflected by various benchmarking tests – PCMark 10 yielded a score of 17,691 under the Gaming category, while 3DMark recorded a 9,996 total in Time Spy. Geekbench 6, meanwhile, clocked 95,000.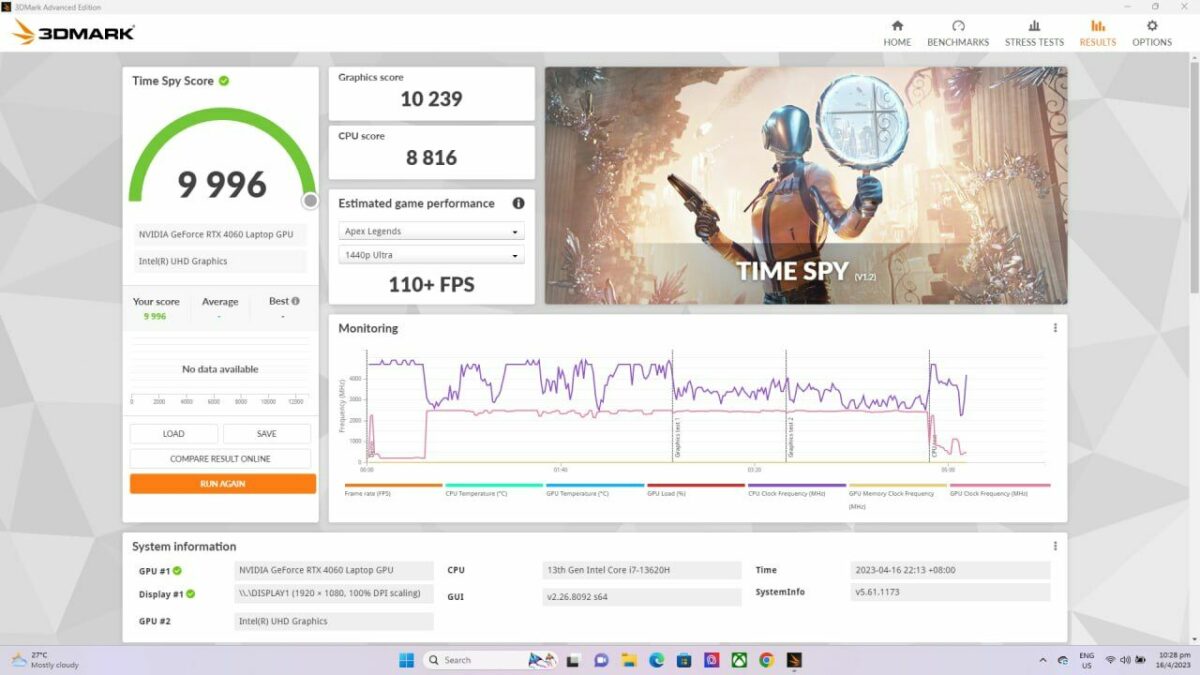 Unfortunately, the experience is marred slightly by the laptop's mediocre display performance and battery life. At S$2,899, the device loses some of its edge with a 144Hz refresh rate and FHD resolution, which is an underwhelming combo for a monitor of this size and price. Don't be mistaken: the colours work fine, and the visuals offer enough detail on-screen, but these are prerequisites that users would already expect out of higher-end laptops. Beyond that, the Katana 17 fails to impress, delivering inaccurate colours, low brightness levels, and surprisingly high response times. The last point, in particular, is a huge misstep for a gaming laptop, and will be disappointing for fans of fast-paced and shooter titles.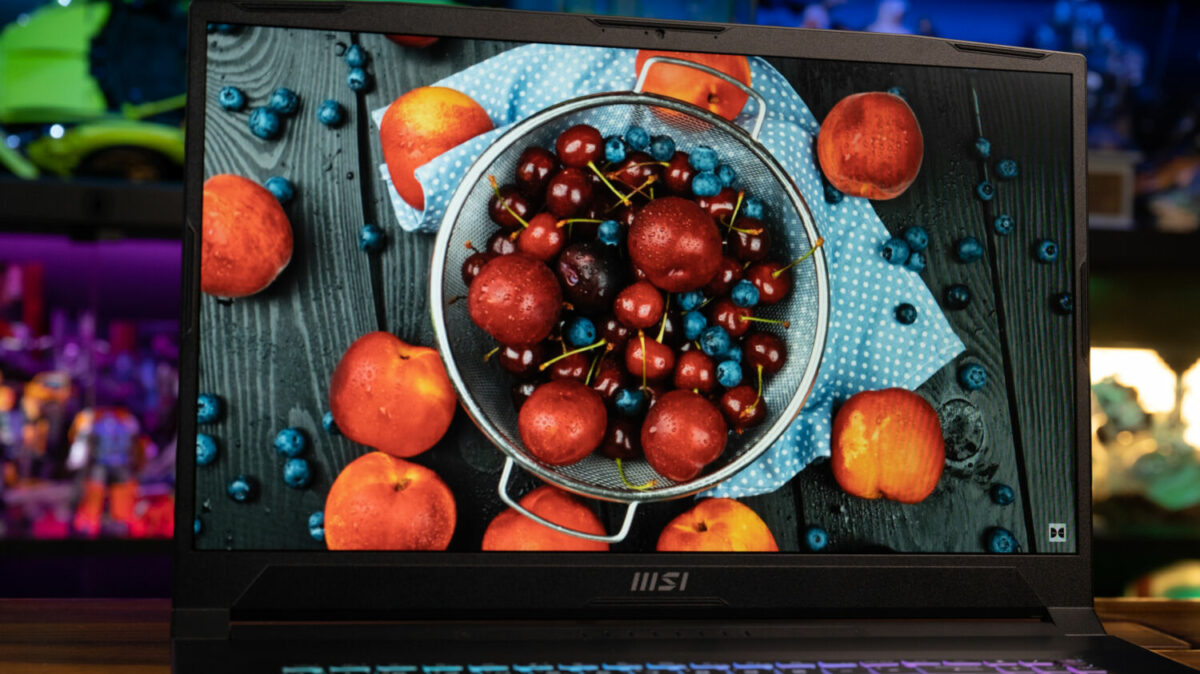 Battery life is nothing to write home about, either. With a capacity of 53.5 watt-hours, the laptop isn't the best pick for mobile use, running dry after three or so hours. It should be noted that poor battery life is an industry-wide issue, however, and isn't specific to MSI's latest offering. 
Where the Katana 17 shines is in the details that work to boost gaming performance. The backlit keyboard, for instance, offers a comfortable and enjoyable typing experience – despite its awkward layout that places the Fn key in a weird, out-of-reach spot, reduces the size of the right Shift key, and squeezes the NumPad into a tight, narrow column. The see-through design of WASD keys and power button is a sleek, stylish touch, allowing the soft RGB illumination to seep through for a bit of the bling without the obnoxious factor.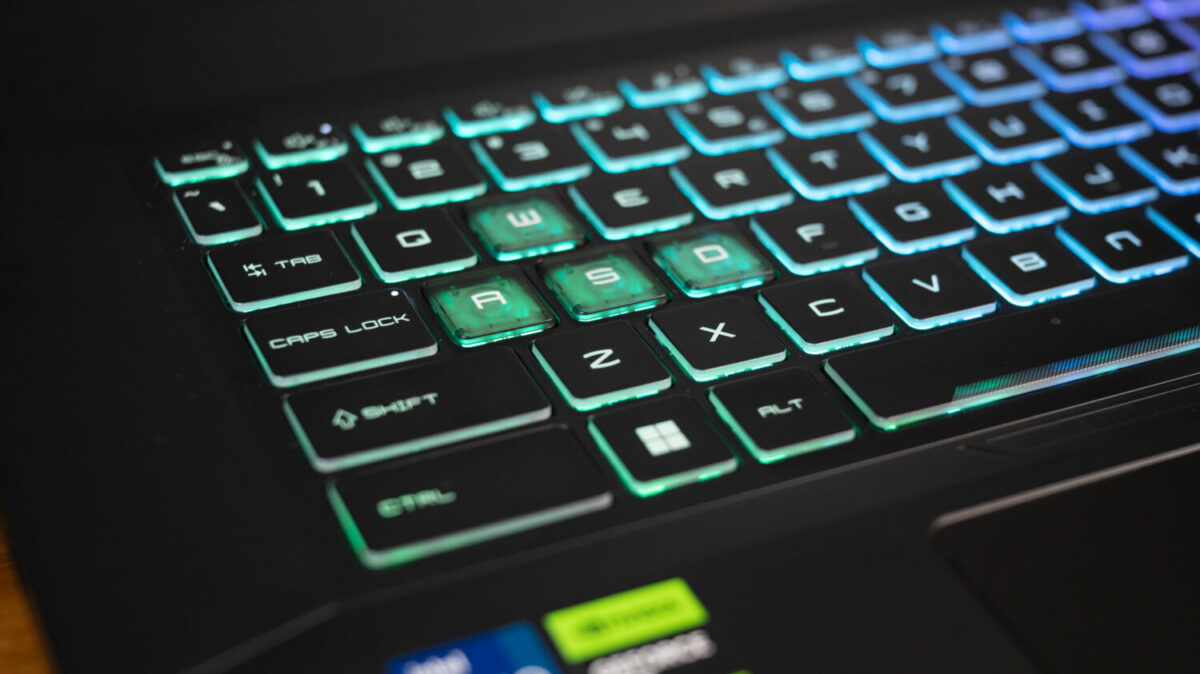 The fans, meanwhile, prove effective in keeping the machine cool under load, even if they can get rather loud at times. Still, the noise is a small price to pay, as the reduced heat means lesser chances of throttling, allowing gameplay to be more fluid than at higher temperatures. The speakers are astoundingly loud, too – at 60 percent volume, the game audio was able to fill a 56 square-feet living room – so it's entirely possible for users to enjoy their games on full blast, as long as there's no concern over the lack of bass and hollow-sounding quality. 
The MSI Katana 17 is a powerful, high-performing machine that excels in its main area of competency: gaming. The hardware configuration, alongside the small, yet no less important upgrades in the areas that matter, has sharpened its blade and presented a competent option for enthusiasts, though it does leave some room for improvement – specifically in the display department, which serves as its weakest link. At its price, there are other offerings that pack a more well-rounded experience, so this comes recommended only for those who are interested only and purely in gaming prowess.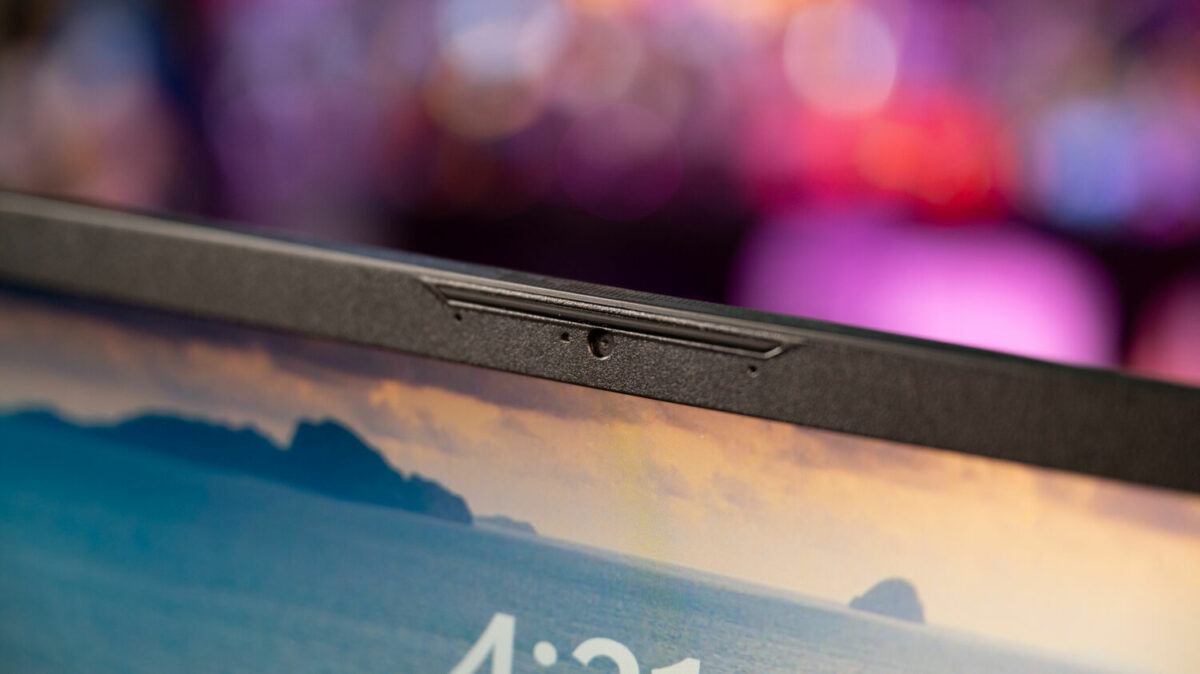 GEEK REVIEW SCORE
Summary
A great pick for gaming, but not so much for everything else. The MSI Katana 17 shows great promise at becoming one of the sharpest blades on the market, but ultimately falls short of its potential with an underwhelming display performance.
Aesthetics -

7.5/10

Build Quality -

8.5/10

Performance -

7/10

Value -

7/10

Geek Satisfaction -

8/10