The PC gaming scene has embraced various trends over the years, from the early transitional days of wired to cordless products to honeycomb, hole-packed gaming mice and extremely lightweight picks. Logitech, as a veteran player in the industry, is certainly no stranger to game-changing technology, having rolled out POWERPLAY, the world's first wireless gaming mouse charging system, back in 2017.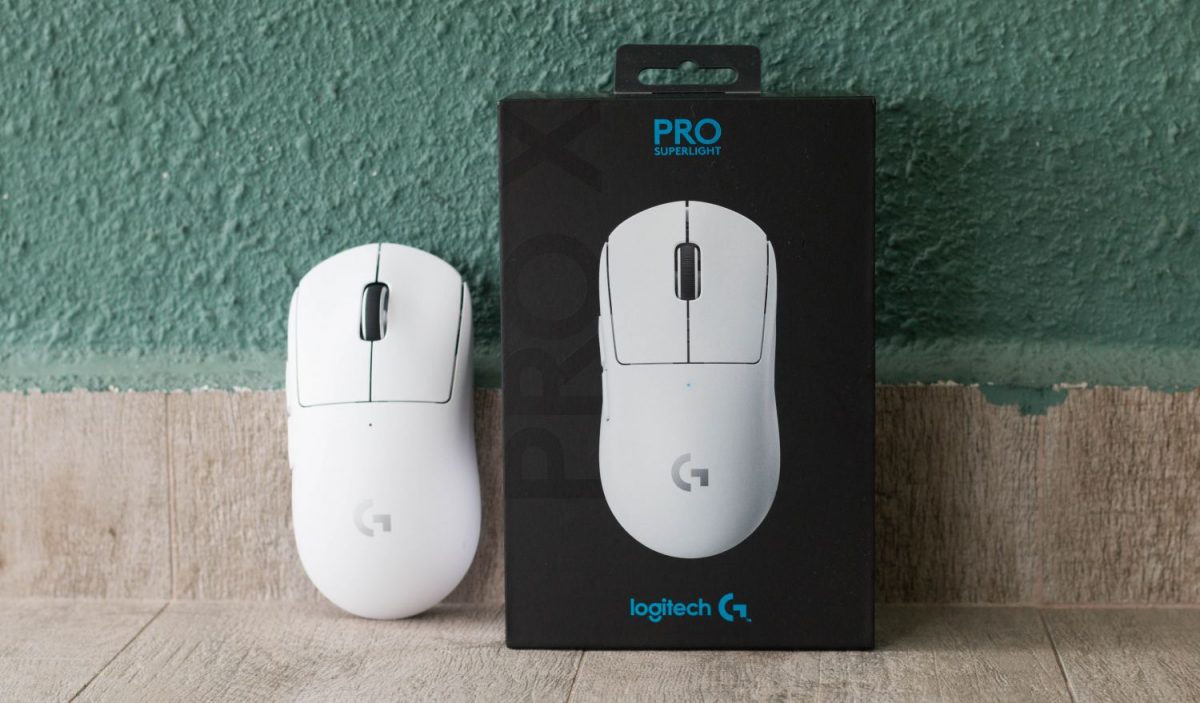 But as norms evolve and the market grows more saturated, the hustle for novelty and product upgrades never stops. The G Pro Wireless has been a crowd favourite for esports and gaming enthusiasts since its debut, and while its 79-gram build once felt incredibly lightweight, ultralight mice have rendered that less of a wonder, which sets the stage for the team to finally enter the ultralight game.
The result comes in the form of the Logitech G Pro X Superlight that trims 19 whole grams off its predecessor with enhanced sensor technology to boot. More impressively, all of this is achieved without the use of a trypophobia-inducing honeycomb shell; rather, the mouse bows in with the usual hole-free design, cutting a sleek figure and a minimalistic matte finish.
A hefty S$239 is the price to pay for the upgrade. It's far from a wallet-friendly option, but Logitech justifies the hefty tag with an offering of improved features, new changes – some more welcome than others – and the appealing prospect of owning the world's lightest wireless mouse to date.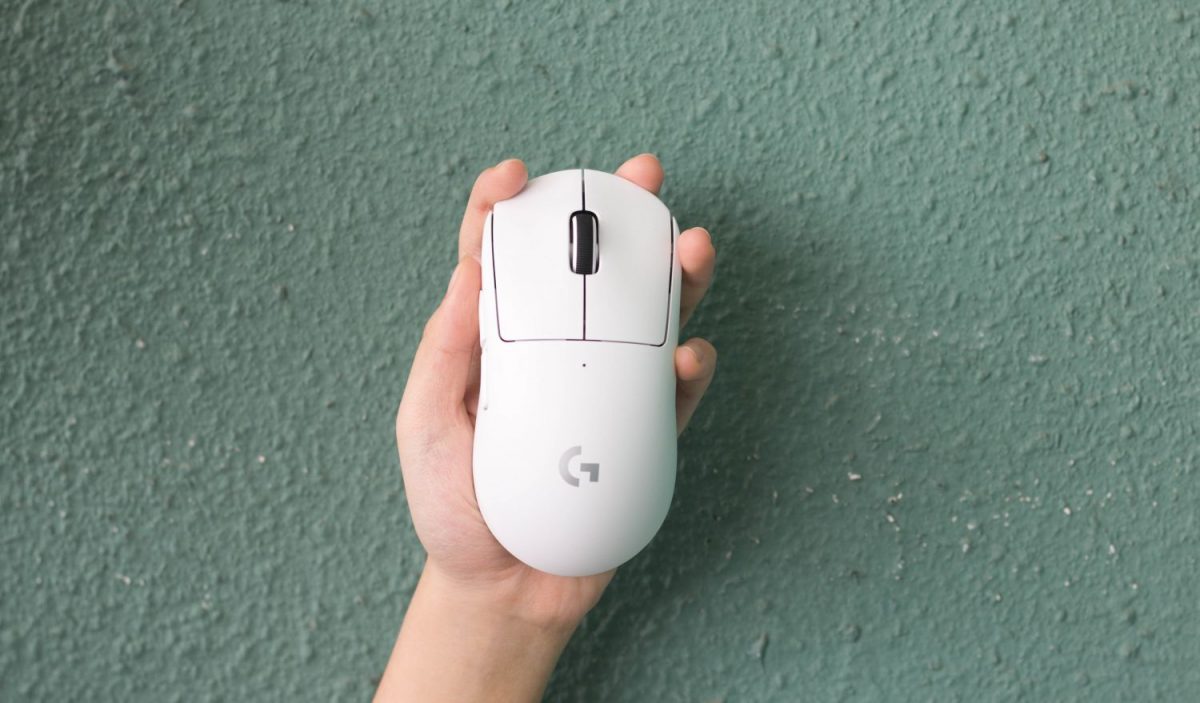 At approximately 60 grams, the absurdly-lightweight Superlight absolutely lives up to its moniker, coming in even lighter than wired picks like the Razer Viper Ultimate (74 grams) and the Glorious Model O (67 grams). It weighs less than the packaging box itself and feels near weightless in the hand, with the closest scale of comparison (despite the difference in shape) being a standard tennis ball, which weighs anywhere between 56 grams to 59.4 grams. 
The wireless factor contributes to the light-as-a-feather sensation as well. With the lack of a cord, air drag and resistance is reduced, and there's little rebound to speak of. Contrary to what one might think, its size doesn't actually account for the substantial weight loss – in fact, the Superlight has the same measurements as the G Pro Wireless, coming in at 125mm long, 63.5mm wide, and 40mm tall. Instead, the removal of aesthetic frills, a faux-ambidextrous cut, and an eco-friendly, less materially-dense body have laid the foundation for an incredibly lightweight design. 
Unlike most gaming mice on the market, Logitech's ultralight addition ditches the colourful RGB cosmetic for a simple pinprick lighting effect located under the two mouse buttons. The body is free of bells and whistles, sporting a sleek silhouette in an all-black or all-white palette. For an added touch of elegance, the scroll wheel marries the default colour pick with that of the other, allowing for a subtle white-on-black or black-on-white aesthetic.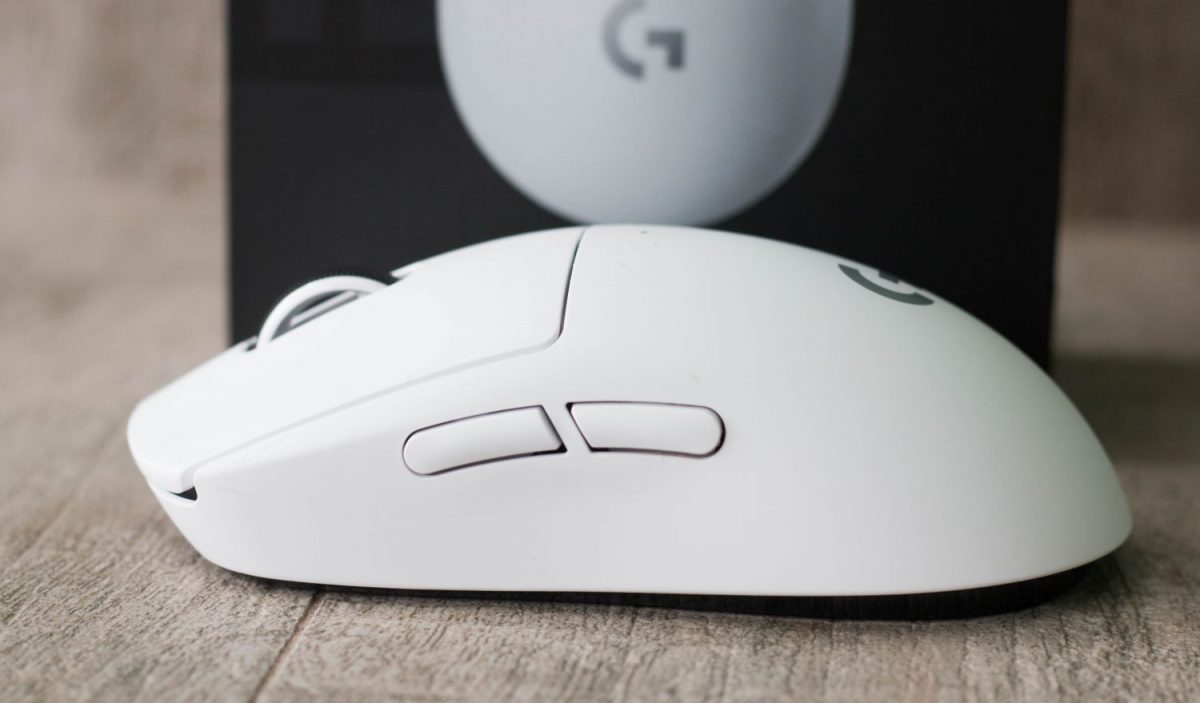 On the left is where the side buttons are located; the right is devoid of them. The Superlight's streamlined cut plays into the illusion of being ambidextrous, but it's not exactly a fit for left-handers with their lack of access to modular thumb buttons on the other end. This takes away some of the appeal for southpaws, and is undoubtedly a downgrade from its predecessor's offering of customisable side buttons and a truly ambidextrous design.
When pushing down on the sides, no flex or rattling was detected. The build is solid, and the side buttons are tuned to the optimum level of springiness with no post-travel observed. Though there's a slight wobble to them, it's inconsequential enough to be negligible, and doesn't affect key-bind execution and gameplay in any way.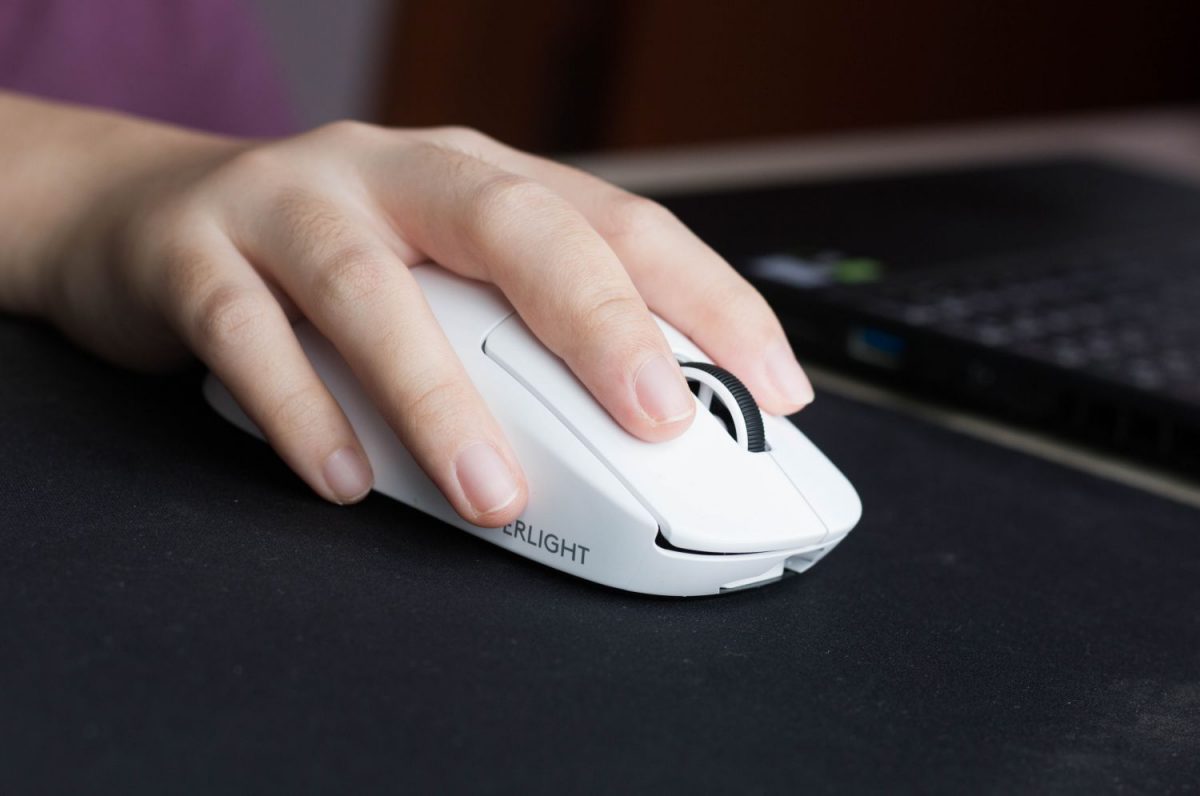 Feedback on the primary buttons feels equally good. Clicks are responsive, crisp, and tactile, with the matte surface making for a smooth yet secure grip. The issue of accidental double-clicking that has plagued the G Pro Wireless seems to be largely resolved, although it still pops up from time to time, especially during intense moments in StarCraft II – notoriously known for its high actions-per-minute (APM) gameplay – or when clearing Elysium hordes in Hades at increased heat levels. For those who like to work and/or play in silence, the Superlight offers a quiet user experience as well.
With a versatile sculpt, the mouse is tailored to all grip styles, from the claw grippers to the fingertip lovers. Its medium-to-large build makes it more ideal for those with big hands, but most users should be able to take to it easily.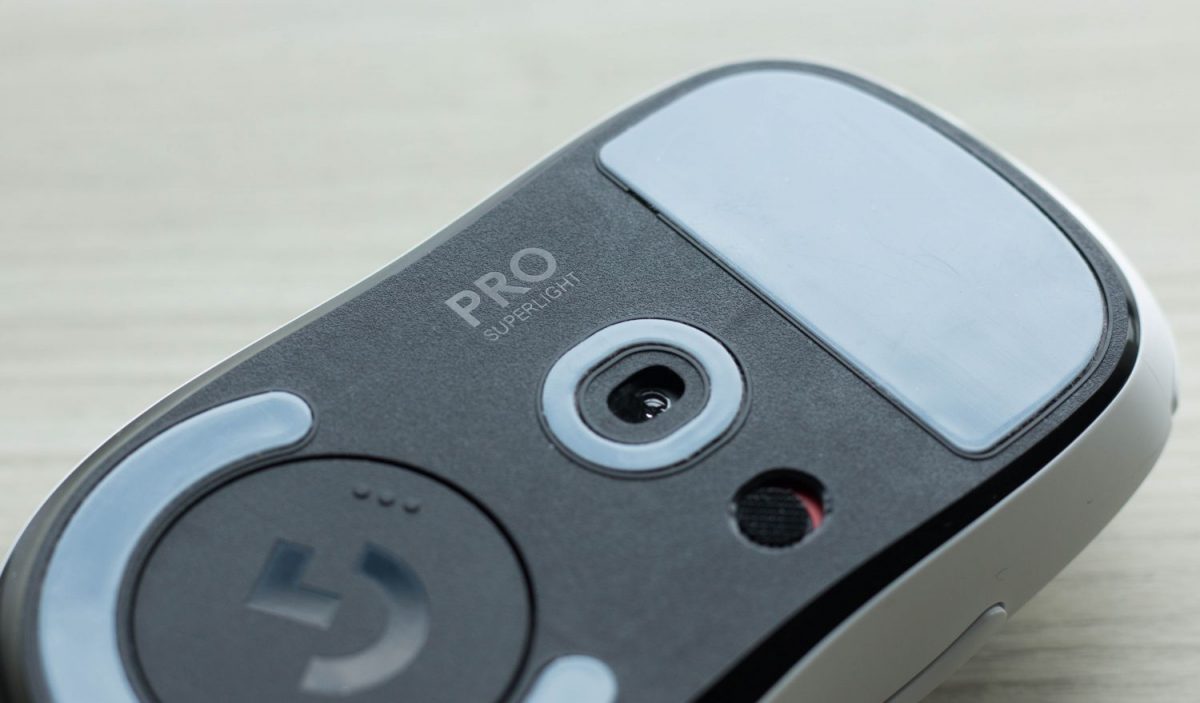 The base of the Superlight is where a lot of the magic stems from. Apart from the on/off toggle and a circular plate to store an accompanying dongle, it also houses a 25,600 DPI HERO (High Efficiency Rated Optical) sensor and a zero-additive PTFE feet upgrade – both of which are important ingredients for delivering a seamless, near-flawless gaming experience. The high DPI figure doesn't count for much, and is likely added for bragging rights in the market's ongoing DPI race more so than for practical benefit, but the sensor's accurate and smooth tracking capabilities are worth a commendation. There's no sign of acceleration or jitter as well, so users can look forward to a consistent, well-optimised gaming experience.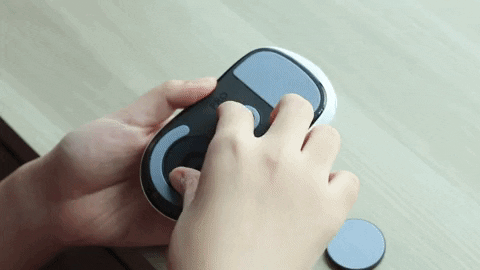 With rounded edges and a large feet, the Superlight makes gliding an extremely effortless affair. The default configuration already has the top feet occupying one-third of the total area for increased coverage, but those seeking even greater gliding ease have the option to swap out the dongle storage compartment for a puck layered with the same PTFE feet.
These features, alongside the use of Logitech's proprietary Lightspeed wireless technology, are what grants the Superlight a competitive edge. Tracking targets and making flick shots in Aim Lab have never felt smoother, and dishing out headshots and body hits – more latter than the former, to be honest – yielded a more consistent result in shooter titles like Left 4 Dead 2, Overwatch, and Valorant.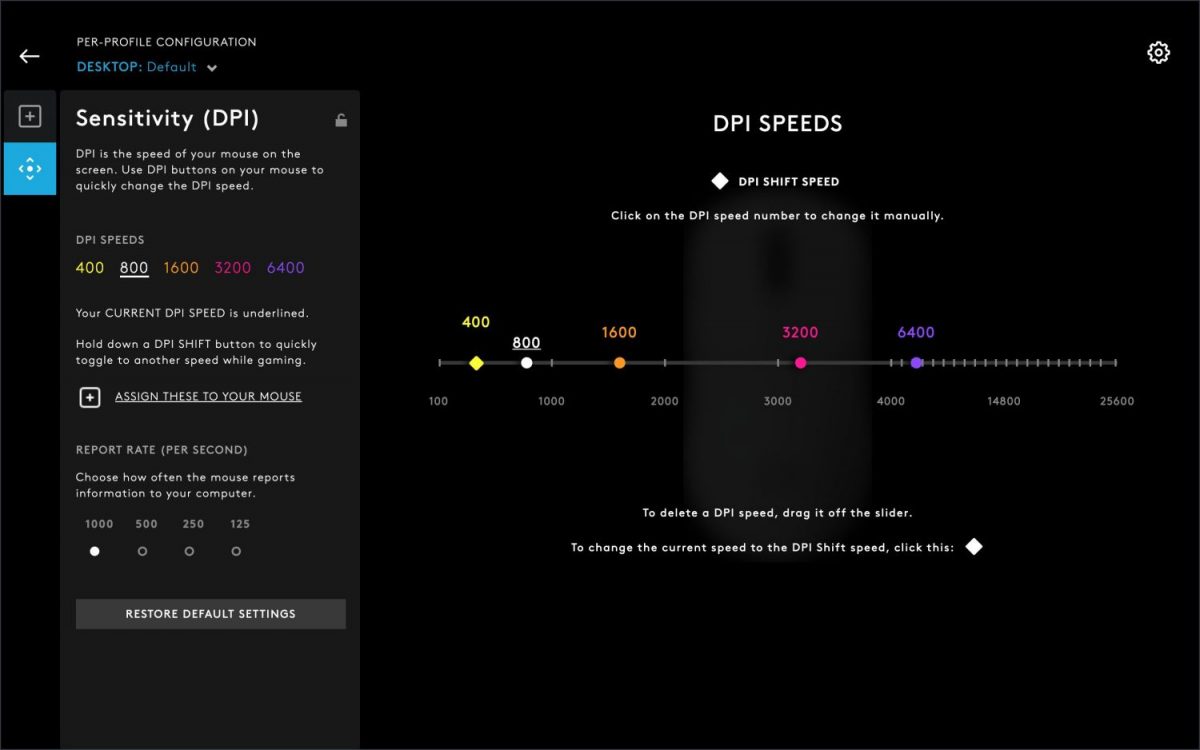 One glaringly absent feature is the DPI button, which takes away the ability to change mouse sensitivity on the fly. Instead, users can only do so via Logitech's G Hub app that offers five default DPI levels: 400, 800, 1,600, 3,200, and 6,400. Those who like to do so while gaming may find it a bit of an inconvenience, especially when it comes to switching between different genres, though professional players and individuals with one or two preferred titles probably won't find themselves fiddling often with the numbers after the initial set-up.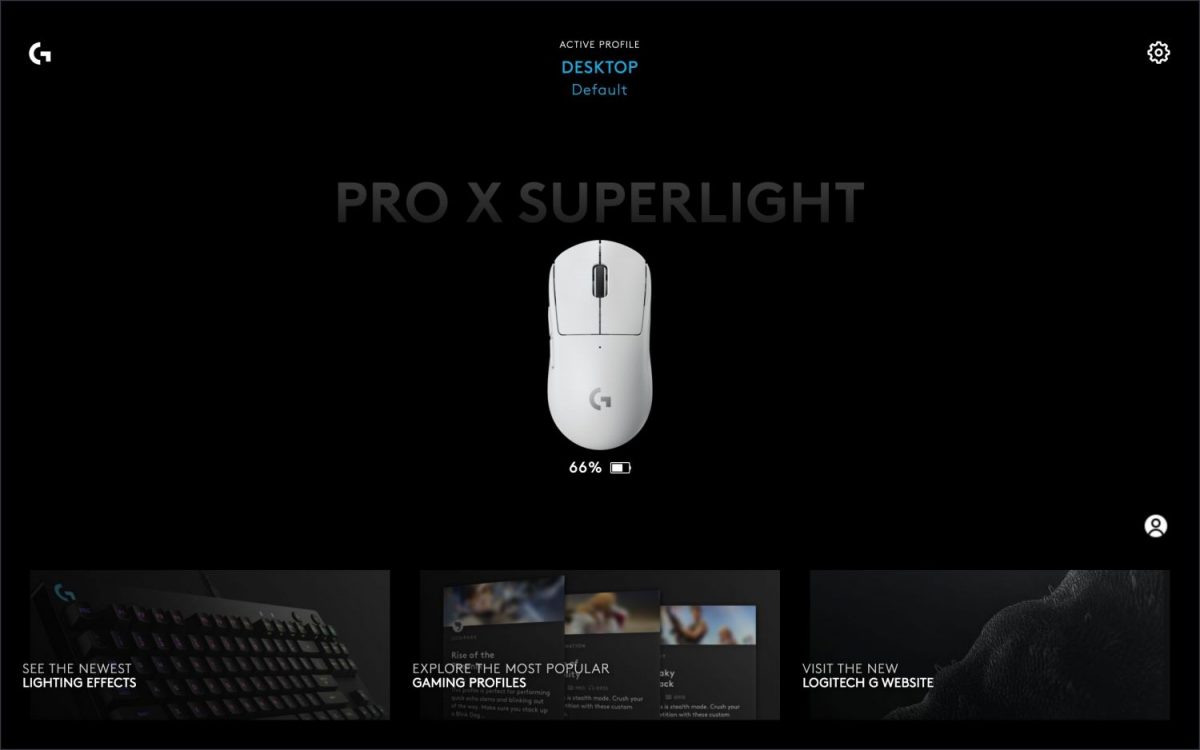 Apart from adjusting DPI levels, the software also allows users to record macros and customise buttons. Changes made will be saved to the Superlight's onboard memory, where a total of five different profiles can be stored. Because there's no battery indicator on the mouse itself, the home page reflects that in the form of actual percentages. That's not to say that the Superlight doesn't warn of low battery status, however: the pinprick lighting effect will turn red when its charge falls below 15 percent.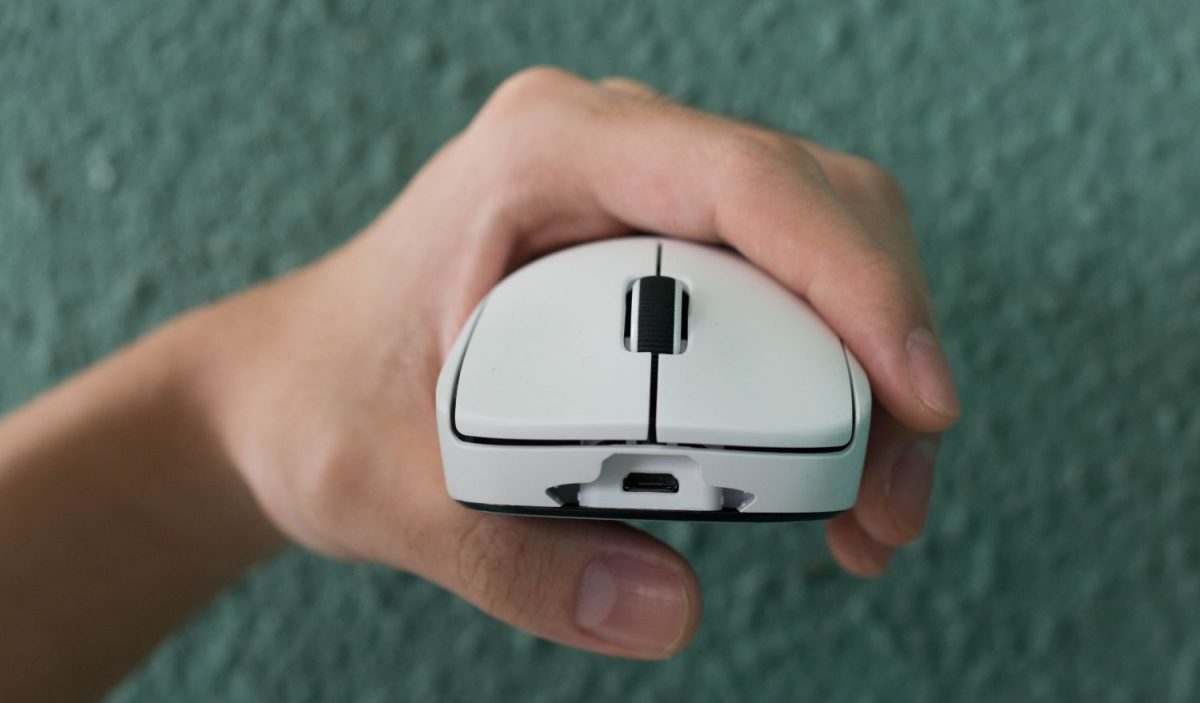 Fortunately, Logitech's claim of an approximate 70-hour charge means that users won't have to refuel often. The lack of LEDs and RGB lighting is responsible for this battery life extension, and while it's difficult to verify the exact figures, the mouse only tapped out after one-and-a-half week's of moderate use (an average of five to six hours of daily work, and three- to four-hour long nightly gaming sessions). Its stamina is nothing short of impressive, and should easily last users through one week of heavy use at the bare minimum.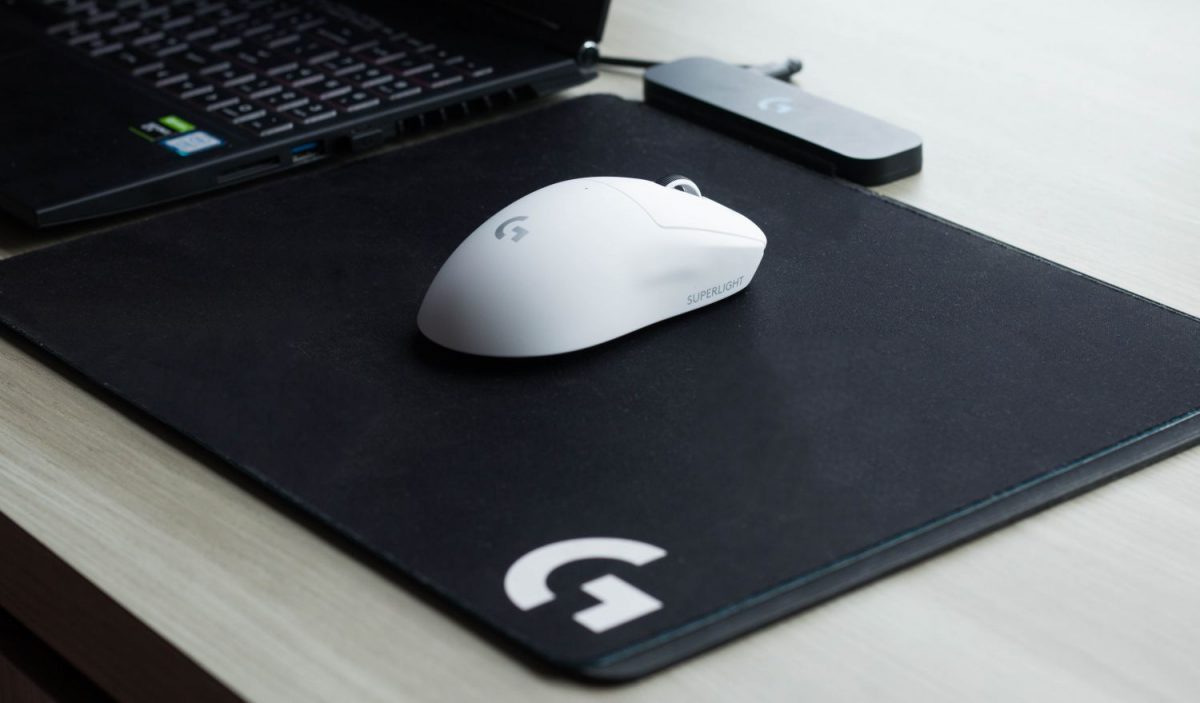 There's just one minor gripe with the Superlight's charging technology. Where more brands are embracing the use of USB-C, Logitech is still sticking to its micro-USB charging convention – a decision that's seemingly out of fashion in today's tech scene. It's probably meant to bring the mouse's already-exorbitant price tag to an acceptable figure, but that means users will have to live with the reduced charging efficiency. POWERPLAY mat owners, meanwhile, can opt to charge the mouse with it while in use.
Ultralight mice are all the hype now, and it's no surprise that Logitech has also latched onto the trend. The G Pro X Superlight is a worthy successor to one of the most beloved models, and sets a new standard for the wireless ultralight market. With the lack of some key features, it's not quite the game-changer that the G Pro Wireless was when it first dropped in 2018, but its improved offerings of lightweight technology and high-end performance makes for an appealing prospect. The premium S$239 price tag, however, makes it a hard sell, especially if shaving off a few grams is not at the top of your checklist.
Summary
The Logitech G Pro X Superlight is a near-perfect marriage of excellent performance, sleek aesthetics, and lightweight greatness that proves to be a worthy investment – but only for those who can afford its hefty price tag.
Aesthetics -

8/10

Build Quality -

9/10

Performance -

9/10

Value -

7.5/10

Geek Satisfaction -

9/10