You know the LG V10 is a stunner when a random store owner in Hanoi walks up and asks if the phone you're clutching is the latest offering from LG.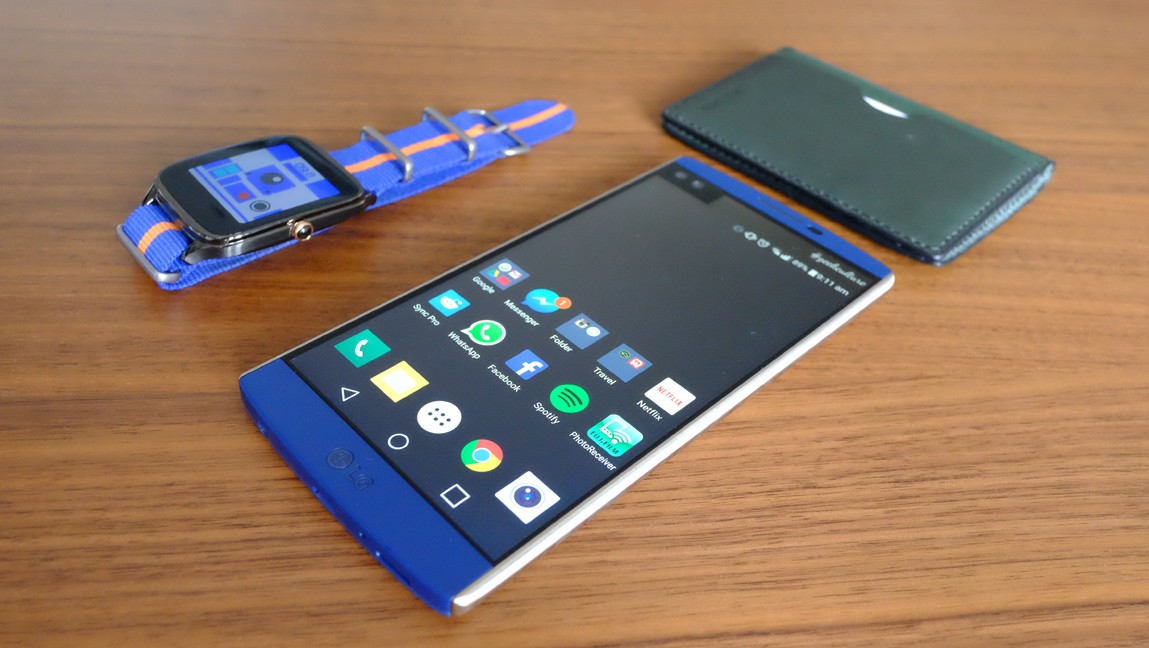 LG would be proud that their branding efforts for the new line of flagship, apart from the G range, seem to be paying off.
Encased in what LG terms as their Dura Guard and Dura Skin technology, we're seeing a combination of both stainless steel and silicone to form the external housing of the V10. While most phone manufacturers opt for a uniform look for their devices, LG's V10 stands out with its dual tonality.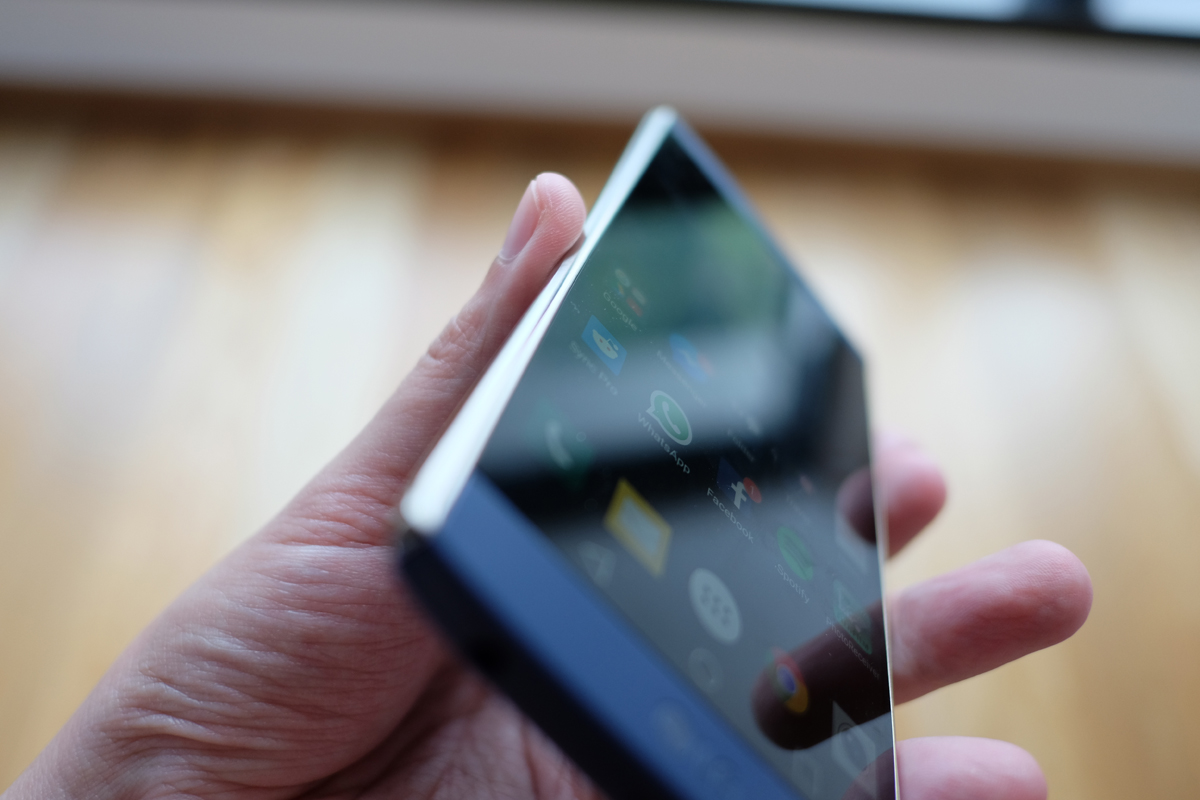 Holding the phone in hand for the first time gives one the impression that the V10 is incredibly slippery. This has to do largely with the stainless steel sides which borders the phone length-wise. Added grip is supplemented with the textured backing and adds much needed friction to the phone. The Dura Skin feels almost like leather to the touch for the textured back and for the smoother portions on the top and bottom of the screen, it feels like your old school mobile phone.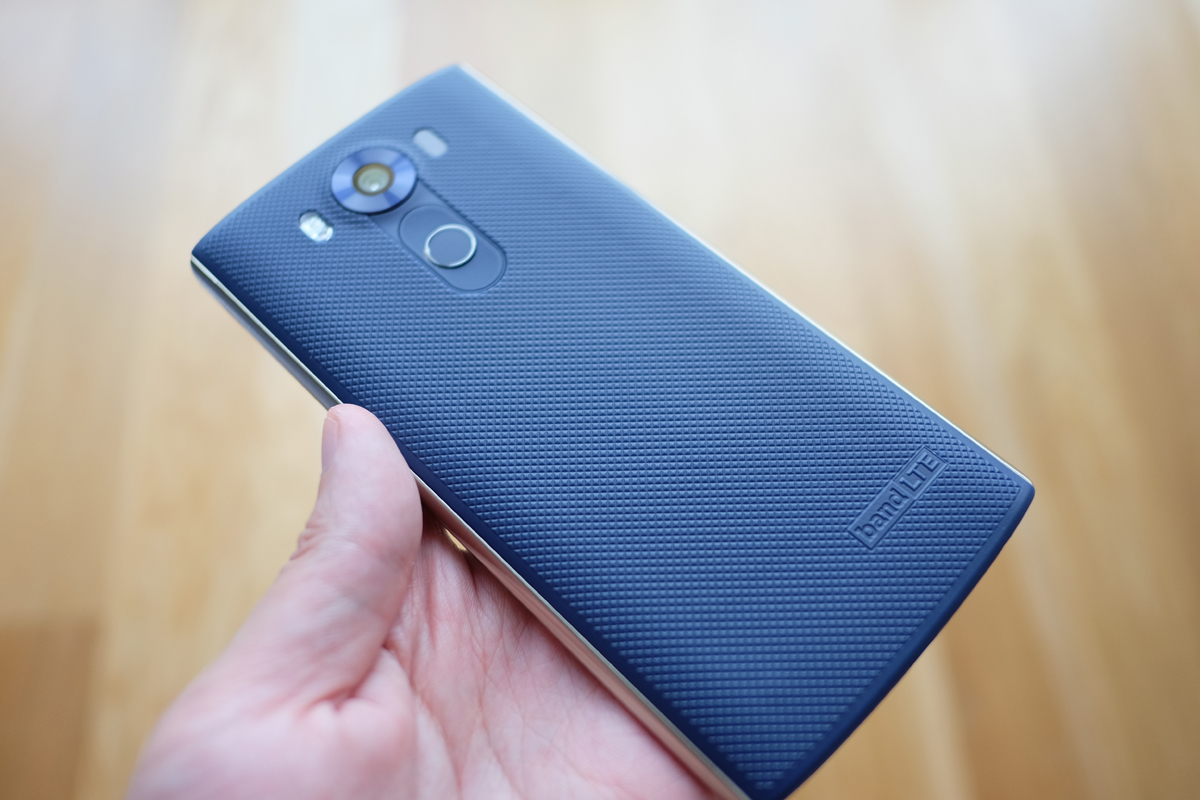 Holding the phone while lying down makes you appreciate the textured back plenty. When cradling the V10 in any other position apart from standing up, you can't help feel the device would love to plant itself into the ground. The stainless steel sides add no measure of friction to the phone. Given the choice of materials used, LG seems to have plenty of self awareness and claims the Dura Skin parts of the V10 help absorb a good amount of shock should you drop the phone.
I do love the included fingerprint sensor which doubles up as the lock button. The downside is that the V10 is unable to wake immediately after placing my finger over the sensor. Would have been perfect if it saved me one step. Otherwise, a quick double tap on the screen and the phone unlocks instantaneously.
Two screens are better than one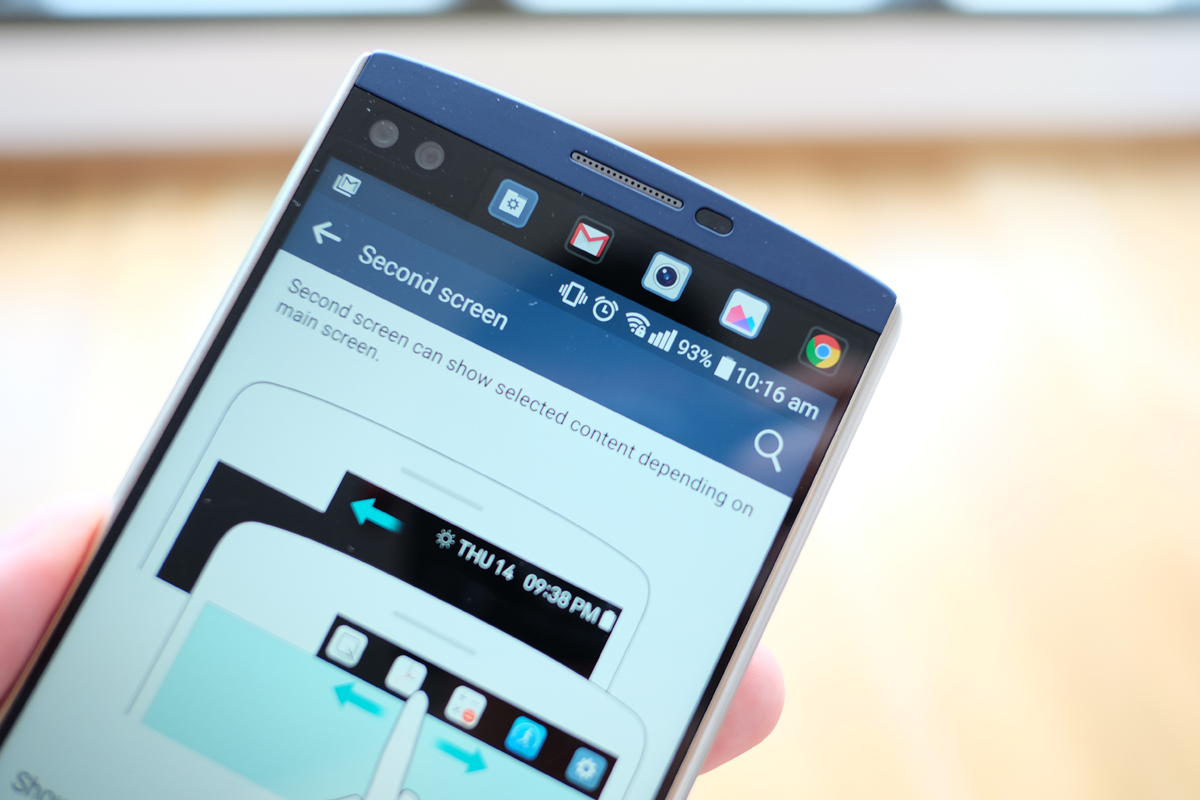 Not content with settling with just a 5.7 inch screen, LG saw fit to include a second screen at the top of the V10. It's a nice touch as it allows for users to check for the time and notifications without turning on the entire screen. The second screen doubles as a multitasking shortcut for apps when unlocked or phone toggles when used via a locked screen.
The second screen is in an odd position which makes is a minor issue. Because of the nature of the phone's large overall size, it makes it hard to reach the second screen with just one hand. I foresee in the hands of most users, they might just go with the multitasking button instead or just swipe down from the top for toggles. The second screen is useful but will take some time for users to recondition themselves to employ it to its fullest potential.
Video is the future
I wonder if the LG V10 was named because of its amped up capabilities when it came to video. The folks at LG didn't seem to bite my theory but deep down there's probably some kind of connection. When it comes to video, the LG V10 is positioning itself as a pro device. All the features here point towards a future where video might become the dominant medium of the Internet in the future, so why not get started now.
We have 4k video recording at various FPS. An audio control which allows you toggle between front or back mic directivity and even a wind noise filter. We've seen broadcast journalists take selfie news reports and the V10 is absolutely perfect for such scenarios. I can also foresee many an amateur YouTuber who might also want to consider this as the device of their choice. The V10's video capabilities not only accommodates towards the pro user but also towards to bite sized content crowd. Packed within the myriad of tools would be a start-stop video recorder that would be perfect for sharing on your favorite social media sites. There's also an inbuilt timelapse mode that helps you edit and stitch together an extended video which intelligently edits out repeats.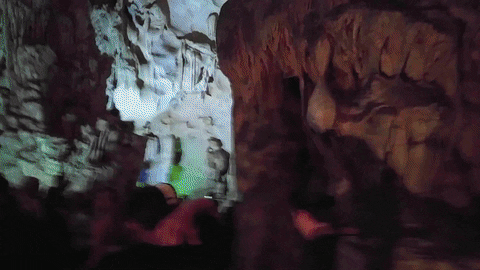 I gave this mode a shot during a trip and found it was decent enough to compress much of the journey. A 3 minute video had been compressed into the final 16s product you see above.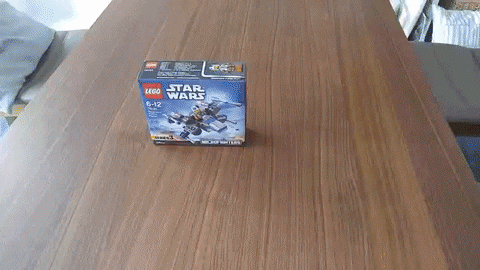 For something longer form like my LEGO build, some of the end frames were lost of me rotating the X-wing. Otherwise, the timelapse function is awesome for anyone who does not have access to Photoshop and the like.
On top of all that, the V10 comes with its own video editor as well and gives users a choice to add in a filter and some background music as well. It's something we've seen with Google Photos and LG could have gone one step further by allowing users to add in their own music to their videos.
When it comes to photos, rest assured the V10 still carries on all the best features from the LG G4 and special attention has been given to the front facing cameras time time round.
Armed with dual front cameras, you can choose between a 80 or 120 degree angle when taking selfies which is great to squeeze in plenty more in the background apart from just faces. And as much as LG would like you to dump the selfie stick, I'd say keep it and put even more people into the frame. Nonetheless, this is a great idea that I hope LG continues with forward.
Swapping between the two angles is just within a button's reach!
The rear camera does struggle under low light settings and focusing, especially for close up food shots seems to be a challenge for the camera. Apart from minor issues such as these, you're getting one of the best phone cameras in the market right now if not the best.
With so much to offer, the V10 has an Achilles heel. I found the battery life wanting and compared to how I use my other devices, I'm getting shorter than usual battery life. By estimates, I'm looking at about 3 odd hours of screen on time with 4G and location services on. It's not the phone's proudest moment and it feels like a let down for all the great things that is offered within the LG V10. A larger screen combined with the same battery as the G4 might be the root of the issue which is why in most V10 purchases, it seems that LG is pretty generous is handing out an additional battery for free.
I've tested the Korean variant of the V10 and the models optimized for your home country's network might return better results when it comes to the battery life.
Final thoughts
LG's latest flagship comes across to me as a user feedback phone, everything you might possibly want, it's all here. LG has outdone itself in giving users everything they possibly have asked for and more. Depending on where you reside, you might even get a dual sim variant. I know the Singaporean sets will be getting this feature. On top of that, we have a nice large screen phone which comes with a SD card slot and removable battery. If you're looking for a new phone which checks off every single possibility and function found in a mobile phone, look no further than the LG V10.
Key Specs
Chipset
Qualcomm® Snapdragon™ 808 Processor x10 LTE
Display
Main: 5.7-inch QHD IPS Quantum Display (2560 x 1440 / 513ppi)
Secondary: 2.1-inch IPS Quantum Display (160 x 1040 / 513ppi)
Memory
4GB LPDDR3 RAM / 64GB eMMC ROM / microSD (up to 2TB)
Camera
Rear: 16MP with F1.8 Aperture / OIS 2.0
Front: 5MP Dual Lens (80o Standard Angle / 120o Wide Angle)
Battery
3,000mAh (removable)
OS
Android 5.1.1 Lollipop
Size
159.6 x 79.3 x 8.6mm
Weight
192g
The LG V10 is available now at S$1088 from all major telcos in Singapore.
GEEK REVIEW SCORE
Summary
LG's V10 is a great phone that has no compromises when it comes to features. However, the high sticker price and average battery life might be a cause of concern for some.
Aesthetics -

9/10

Build Quality -

9/10

Performance -

7.5/10

Value -

7/10

Geek Satisfaction -

9/10
Gerald currently straddles between his love of video games and board gaming. There's nothing that interests him more than trying out the newest and fanciest gadget in town as well. He dreams of publishing a board game sometime in the future!
---

Drop a Facebook comment below!