It is the New Year weekend so I thought I'd catch up on some building so I managed to plough through a few sets the past two days. One of them is from the Star Wars Spring wave of LEGO sets which depicts the infamous Carbon Freezing Chamber.
I was terribly excited when I first learned of this as this would be the first time that LEGO would produce an official set of this iconic scene from The Empire Strikes Back!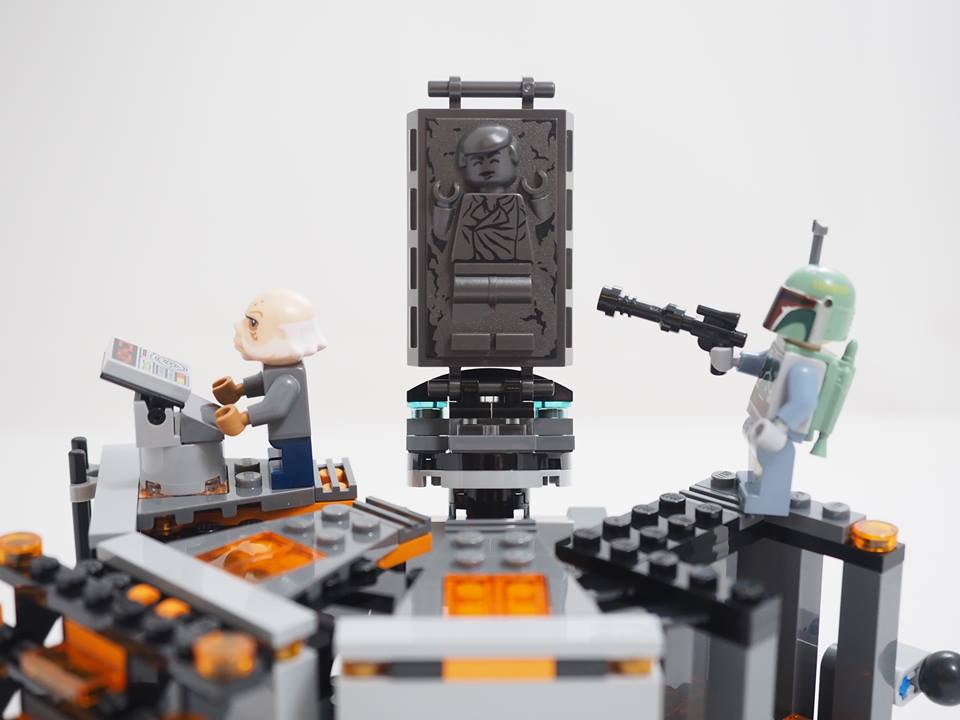 Build Experience
This is a mid-sized set which doesn't have a lot of repetitive sections which makes for a very enjoyable build. There are only two bags in the box where the majority of the pieces are in the first bag. Once the first bag is cleared, the rest of the pieces fix up rather quickly. There are no stickers to apply which is a bonus for me as I have fat fingers and can never apply the stickers as straight as I wished I could.
Playability
The true highlight of this set is really the play functions. The designer really packed the fun factor into this set with elevators to transport the minfigures to the top level, levers to twist and turn Han into Carbonite and panels that can fold out. There are a tonne of things going on in this freezing chamber that would keep any kid's attention for hours on end. I would just need to add my Darth Vader and Leia minifigures and this scene will be complete!
Value
This is retailing in Singapore for $54.90SGD (~$49 with discount) and it translates to about 0.21 cents per piece which is a little high for a small set. But the real value of this set is the minifigures. For that price, you get essentially 4, a generic Ugnaught, Carbon freeze ready Han Solo and Boba Fett. The 4th 'minifigure' is the Han in Carbonite. Previously, this was only available in Jabba's Palace (9516) and the UCS Slave-1 (75060), both have very high price points. Now, you are able to own a Boba Fett Minifigure, Han solo and Han in Carbonite for just a fraction of that price. Definitely a worthwhile set if you don't have the minifigures already.
Design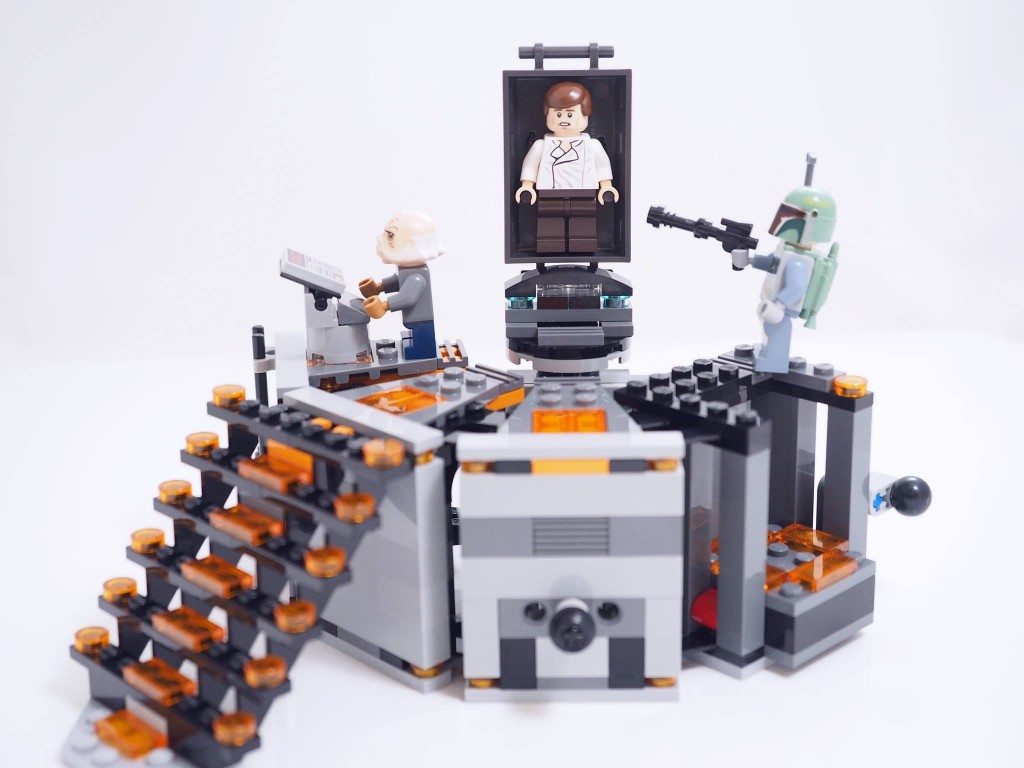 The design tries to preserve the orange and black colour scheme of the original scene but if my memory serves me correctly, the chamber is primarily black and not light bluish grey. I can concede that they had to make a design choice as I can imagine a chamber that is completely black might just look a little dreary for kids. Nothing a little modification wouldn't cure. I'm sure I have some black bricks lying about somewhere.
This review was adapted from the Brickfinder Facebook page.
---

Drop a Facebook comment below!