Back in March 2020, as cases of coronavirus were starting to take a grip around the world, we reviewed a rather dated 2017 Jabra wireless headset for our video conferencing needs.
Many probably wondered why an older product saw a revival in attention but after a few months indoors, a wireless headset, and a quality one no less, made itself indispensable not just for this owner, but for the thousands swarmed by con calls and the need to be heard during the last few months.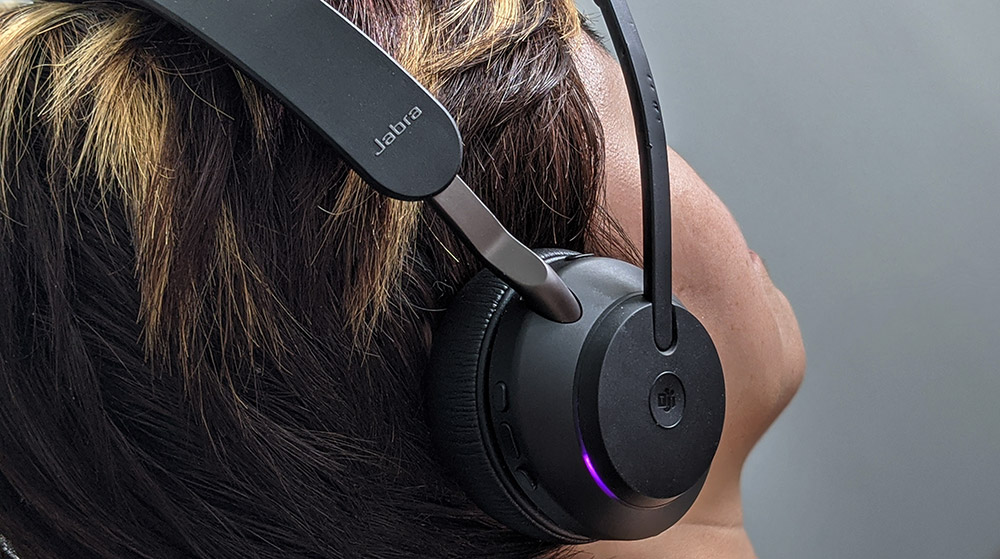 And since it looks like working from home will become the norm for many, companies are making sure that workers can opt for upgraded devices in the months to come.
Fast forward to July 2020, Jabra seems to have gotten their timing just right with their updated Jabra Evolve2 65 headphone. If you're reading this, you're probably one of the fortunate few who has been able to successfully transitioning to working from home or are at least trying to.
Given the physical distance between our colleagues, it's even more important to be heard and also heard clearly. Nothing quite kills the buzz when spoken audio from conference calls fade in and out and you'd have to repeat yourself twice to get the message across. With proper tools like the Jabra Evolve2 65 headphone, you're guaranteed to get rid of such gripes and make your working from home experience so much better.
Right out of the box, the Jabra Evolve2 65 headphone immediately exudes quality. The soft plush leatherette cushions seal off a good amount of external sound immediately. Plus compared to the earlier model reviewed, this headset does not have ANC. If you're the kind who gets discomfort from using noise-canceling tech, this will be the headset for you. Resting nicely on the ears itself, the level of comfort afforded by the Evolve2 65 allows you to get on back to back calls without little discomfort or fatigue. Even in humid weather like Singapore, being able to take off a headset with no sweaty ears is a boon. Aided with a well-designed headband last seen in the Jabra Elite 85H, helps users balance the 177g weight of the headphone nicely as well. The weight distribution overall is great, and Jabra has certainly not skimped on the materials used to ensure long-lasting comfort to help you get through all those long days at the "office".
All this comfort will all be for naught if the audio didn't match up to its predecessors. Consistency is hard to find these days, yet Jabra has been able to deliver exactly that with well-considered upgrades to all their products. The Evolve2 65 is simply a good result from the hard work the teams have put in.
Once again, testing across Google Hangouts, Zoom, Webex, and Bluejeans, the Jabra Evolve2 65 now has dedicated integration to Microsoft Teams as well. Exactly what does that entail would be a dedicated button for you to answer your calls and bring the program up immediately. To us geeks, think of it as a macro button. It's a nice touch but not something entirely groundbreaking. For spoken audio, this headset is truly at the top of its game once again, and full marks have to be given to the clarity and quality.
Without having to speak at the top of your voice just to be heard, the microphones in the headphones allow for comfortable, natural speaking volumes allowing users to talk for long hours without losing their voice. The boom automatically mutes itself when raised and instantly turns on when lower which is pretty much on par with expectations. Little to no ambient noise is picked up as well, so the only thing the audience will hear would be the sweet sound of your voice during calls.
The core of all this brilliance is the combination is the supplied USB-C Jabra Link 380 which makes all the magic happen. When connected via Bluetooth and via the dongle, the connection medium does make a difference between crisp and flat audio. With USB-C ports a premium on most devices these days, this might leave users in a small predicament in choosing what other gadget to give up (or you could just get an adapter).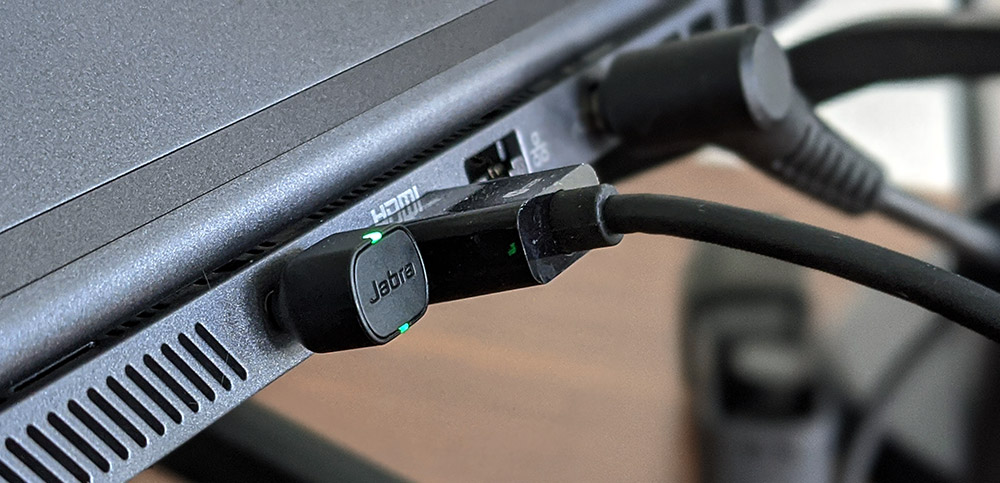 Sadly, not all is perfect with the Jabra Evolve2 65. While it really does excel at professional communication and getting through the professional video call jungle, the 40mm drivers are great for speaking voices but not so much music. Listening to music in general does come across as flat with a clear lack of dynamic range especially for the highs and bass overall. It's really apparent when swapping out to a set of headphones like the Sony WH-1000XM3s.
Price wise, the Jabra Evolve2 65 is still very much on the pricey end of things topping out at S$471 if you're getting a stereo headset with a charging stand. But is it worth the price tag? It's a hard sell. Utility wise, if you might see yourself using this 5 days a week, with at least 4 calls a day, the comfort and quality will pay off in the long run.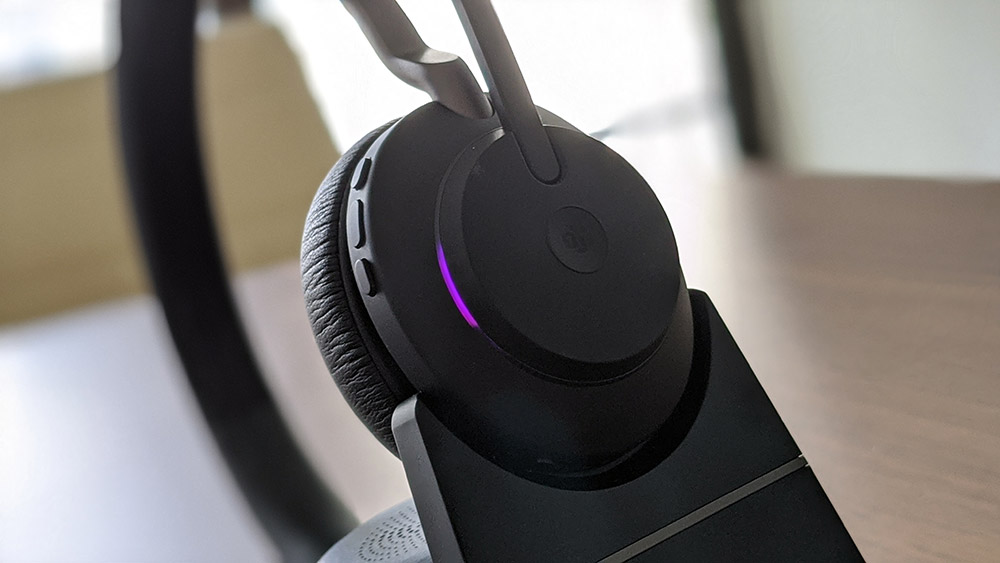 While the headset does come with an extremely long battery life, having a charging dock by the side really ups the ease of storing your premium wireless headset away. During testing, the headset had gone through an entire week's worth of calls and I had difficulty draining it down to even 50%. There's some truth to their 37 hours battery life claim in this respect. Even if you're opting out of the charging dock, the Jabra Evolve2 65 sports USB-C charging ports, so you're guaranteed at least a modern charging port compared to the previous micro USB. Sadly, there's no 3.5mm port here as well but it's not something you'd honestly miss.
Will you still want to wear this out and about if the pandemic ever ends, the answer is probably no. While the Jabra Evolve2 65 looks much better than its predecessor while improving on comfort, you've gone from call centre agent to proper wolf of wall street. Wearing that boom mic on the outside just looks totally weird so these pair of headphones really do get the job done indoors.
GEEK REVIEW SCORE
Summary
Jabra has a proper hit with the Evolve2 65 though the pricing might not sit well with the current times. Outside of that, it is also the best companion if long conference calls are a norm for you these days.
Overall
9/10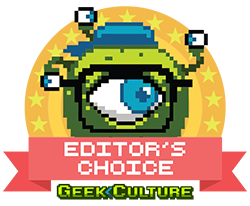 Aesthetics -

8.5/10

Build Quality -

9.5/10

Performance -

9.5/10

Value -

8/10

Geek Satisfaction -

9.5/10
Gerald currently straddles between his love of video games and board gaming. There's nothing that interests him more than trying out the newest and fanciest gadget in town as well. He dreams of publishing a board game sometime in the future!
---

Drop a Facebook comment below!