We know. That shitty virus is still around, your company has implemented WFH measures and you're wondering what it would take for that ultimate WFH set up.
For some, working from home means tapping onto some of the essentials back to your own personal workspace. While extra monitors and a good mouse are essentials these days, the biggest thing that most people ignore is investing in a quality headset and mic to get you through all those daily conference calls.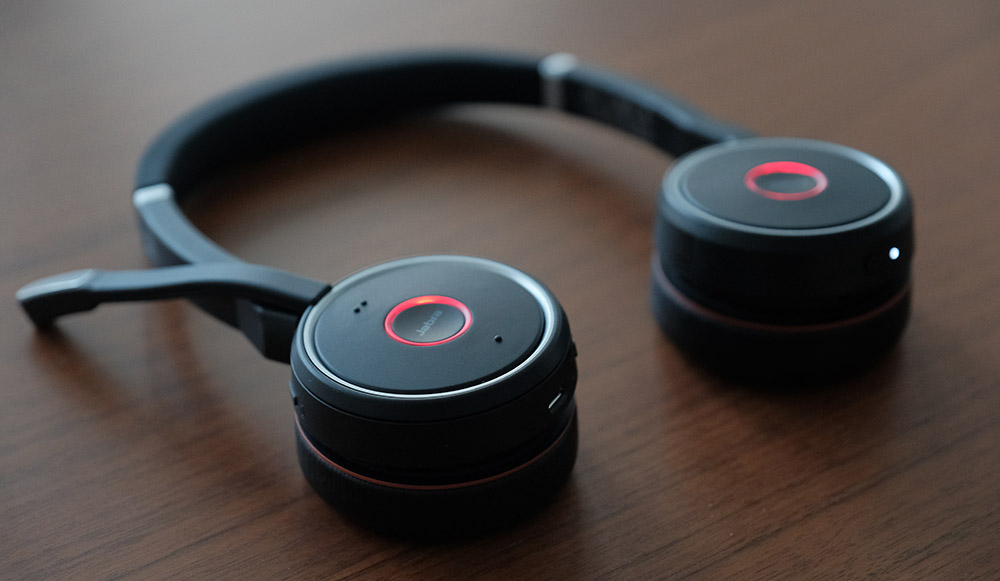 Priced at S$458, the Jabra Evolve 75 ANC Wireless Headphones is certainly right up there when it comes to delivering the goods. But don't let the price tag scare you away just yet.
It's been a long time since my voice has been complimented since my World of Warcraft days using Sennheiser's PC360 gaming headset. And it's largely thanks to the Jabra 75.
Released in 2017, the Jabra 75 has flown under the radar. It's not quite one of the brands you'd think of when you're looking for a headset. After using it for a few weeks now, it certainly should be if working from home is mandatory for anyone.
"Hi, who's on the call?"
Right out of the box, the Jabra 75 comes with standard accessories with a micro USB cable and USB dongle, the only glaring omission is a power plug to keep it charged. Instead of having to chuck your S$458 on the table while charging, the alternative is purchasing a proper dock for your headset. It looks great overall, and is much more purposeful especially in the professional setting.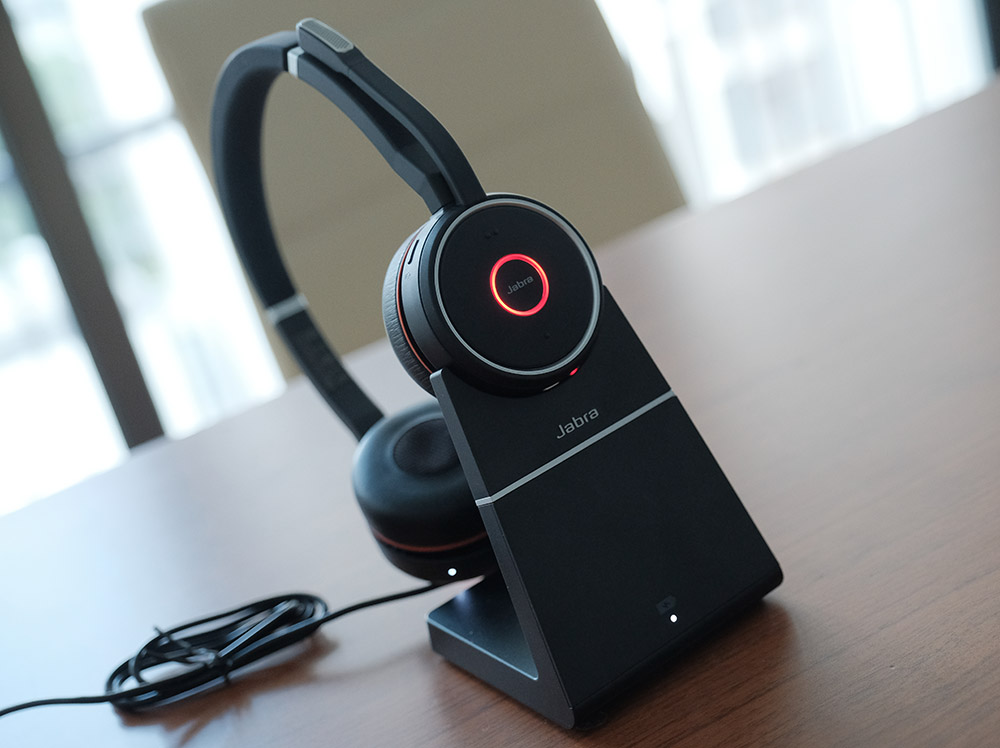 For a headset which might see more use tethered to an office, the Jabra 75 comes with a hard carrying case though we don't expect users to carry it around much because the headset itself is not a looker.
Though Jabra has gotten the comfort down to nice on-ear cushions and headband, the rest of the headset looks and feels cheap as well. The build structure of the headset does give off the impression that it's made of cheap plastic and gives one the vibe of being a call centre agent.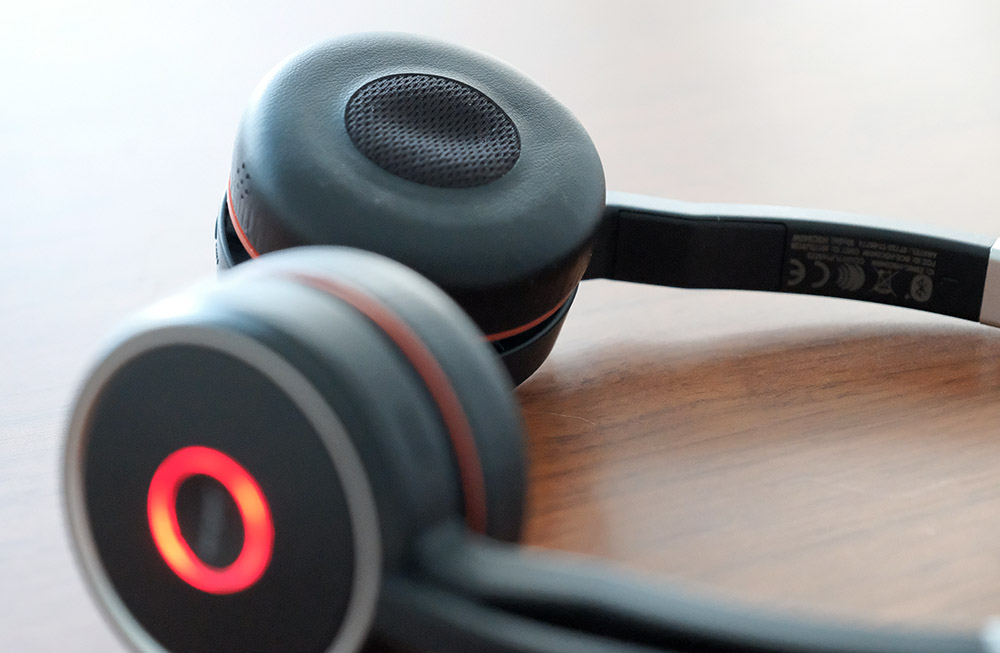 Depending on your professional setting, this might be a good or bad thing.
While the headset is able to connect to both your mobile phone via Bluetooth and PC at the same time, we highly doubt that anyone would be bringing these headphones out so the carrying case is a tad moot.
Once we've gotten past the aesthetics of the Jabra 75, this is where the headset absolutely shines.
"Hello can you hear me?"
As mentioned earlier, the quality of the audio output and capture from the headset could be worth every single penny. Jabra has taken time to build on essential features which makes you wonder why they've not marketed themselves even harder.
Whenever you're on a call, LEDs on the Jabra 75 turn red signalling to that pesky colleague of yours to stay away. The glow is quite hard to miss and it turns on automatically when your conference call starts. This happens all automatically without any need to fiddle with any software settings.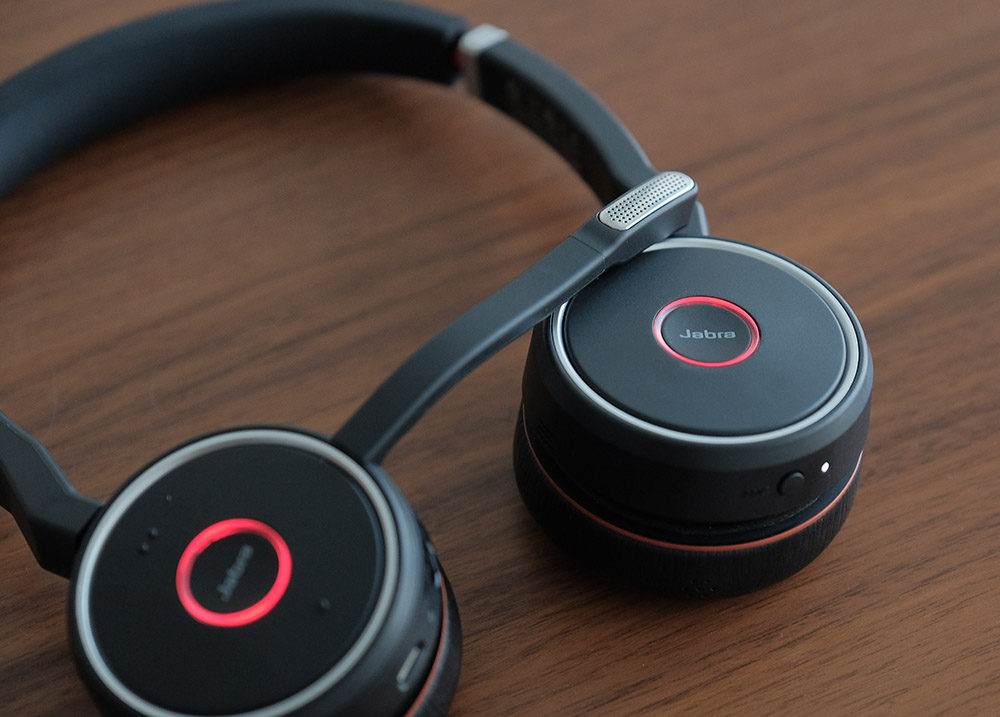 Having tested across Google Hangouts, Zoom, Webex, and Bluejeans, the Jabra 75 works amazingly well for conference calls or any voice calls for that matter. Others on the other end of the line have noted how crisp my voice sounds. In addition, they've noted that the mic hardly picks up any other ambient noise so you're saving everyone's eardrums in case you've not been on mute.
Toggling between mute is great because all you need to do would be to swivel the microphone down to unmute. The real strength of the headset is not having to speak loudly at all. For users more accustomed to using in-built earpieces which came with your mobile phone, having not to keep the microphone close to your mouth at all times is a real boon. Thus, freeing up your hands for true productivity.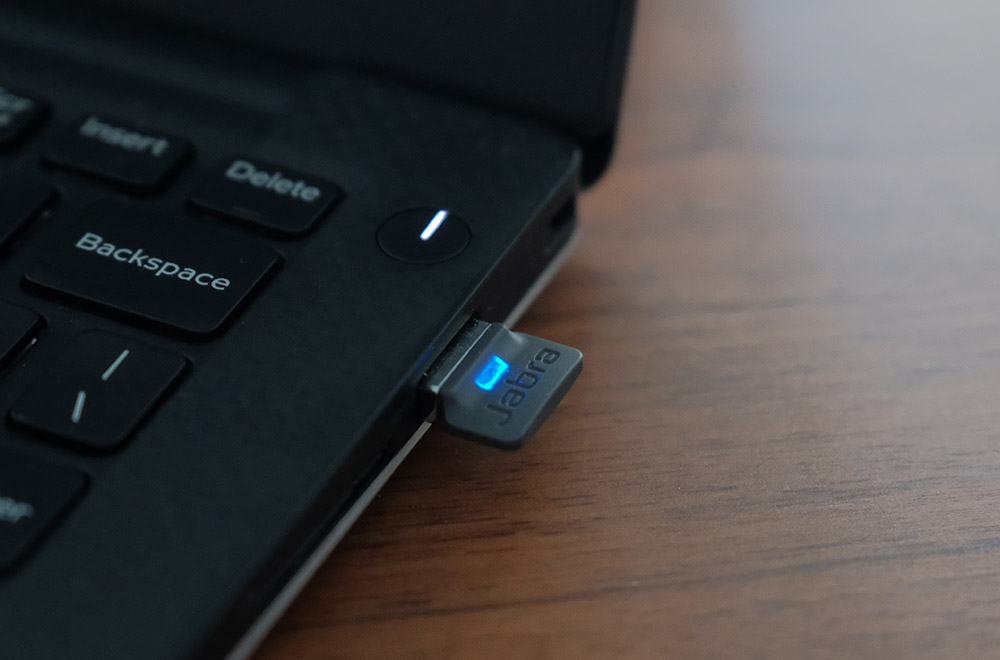 The added benefit of ambient noise cancelling (ANC) might seem a tad overkill for a workplace headset but it does make perfect sense to block out all forms of noise in the office. The ANC does need a bit more time to get used to as compared to even Jabra's own Elite 85H and it might not be everyone's cup of tea. Thankfully you're able to toggle it off at the touch of a button. The Jabra 75's ANC is on by default and toggles off slightly when you're in the midst of a call, this gives you some sense of the environment and how loud you might be talking on the line. This really helps in being considerate to the folks around you. Aided with the stellar microphone, the Jabra 75 has nailed down and alleviated all the common pains associated with modern phone calls.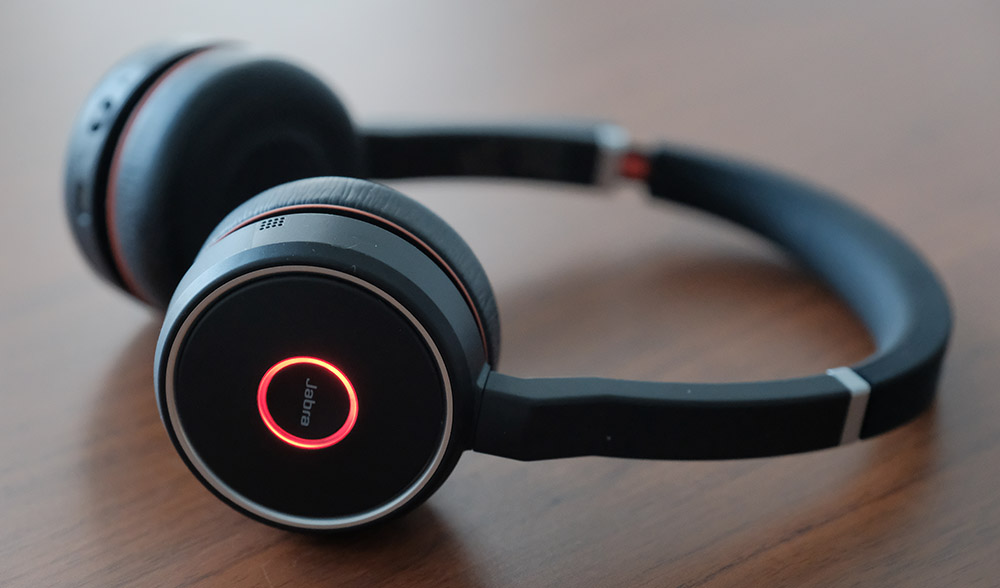 Being able to connect to two devices at the same time (typically your computer and mobile phone), the Jabra 75 switches seamlessly as a call comes through. Pausing the PC audio, the headset channels audio immediately after you pick up the phone. Oddly, it doesn't channel the phone ring through the headset when tested on the Pixel 3. This is great having not to switch manually but sometimes it might be better off keeping the connections separate for calls might come in midway during a conference call.
"I hear feedback; can everyone put themselves on mute?"
Apart from audio from calls, the Jabra 75 doesn't quite shine as well when it comes to music. While vocals come across clear (naturally), music does come across rather flat. Considering that it would be too much to ask from a headset made for telecommunication some might expect more from a headset which is definitely a premium pick with some of the options in the market right now.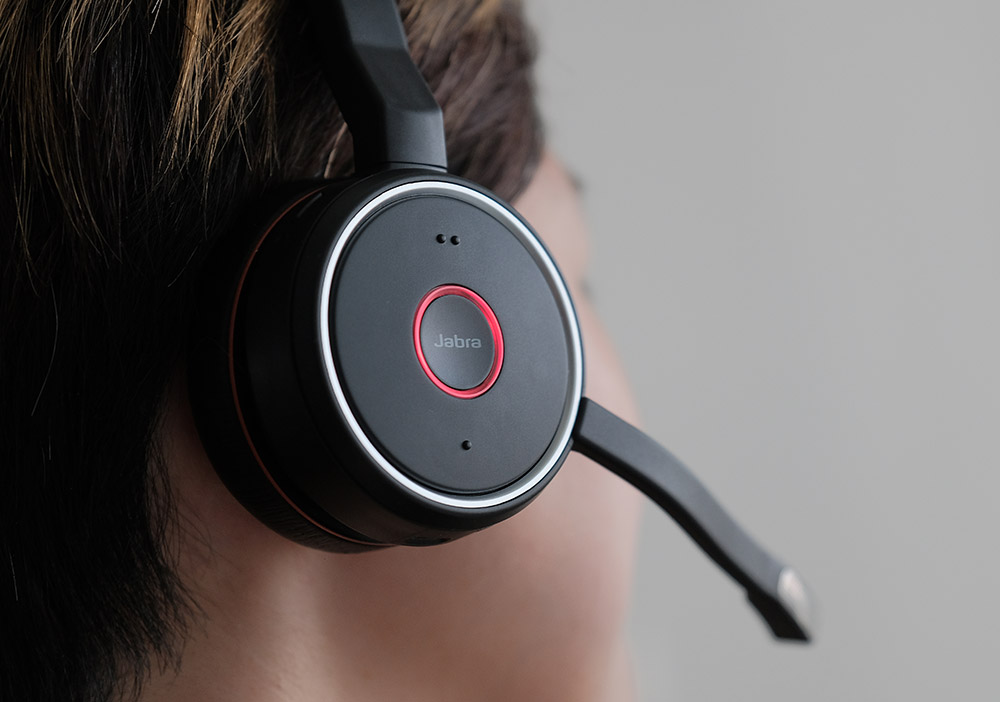 After all, having released back in 2017, the mainstream consumers do have a veritable pick when it comes to noise cancelling, headphones with great mics. For its singular purpose, the Jabra Evolve 75 is an excellent choice in which all offices should invest in if their budget allows.
Now that communication has gone digital and online, there definitely is an onus in being clear and getting the message across the first time. If you're looking for the right tool to help with that, the Jabra 75 is certainly at the top of the pack. Just don't ask too much of it.
GEEK REVIEW SCORE
Summary
Gamers have long discovered the secret of having a good headset and mic and it's about time working professionals did too.
Aesthetics -

6/10

Build Quality -

7.5/10

Performance -

9/10

Value -

8/10

Geek Satisfaction -

9/10
Gerald currently straddles between his love of video games and board gaming. There's nothing that interests him more than trying out the newest and fanciest gadget in town as well. He dreams of publishing a board game sometime in the future!