Televisions have come to be the determining standard of how grand your home can be. From the days of 13-inch CRTs to 42-inch projection TVs, we now have massive 65-inch screens that can easily light up a room at night, be it for long sessions on the PlayStation 4, catching the latest Blu-ray release, or just to simply Netflix and chill.
The only catch, or rather, inhibitor for many is that the larger TVs always come with an equally large price tag, or so you thought. And that's where Singapore start-up Prism comes in. Originally a sister brand of local DIY builder Aftershock, Prism does to displays what Aftershock did to PCs – incredible hardware for a fraction of the price.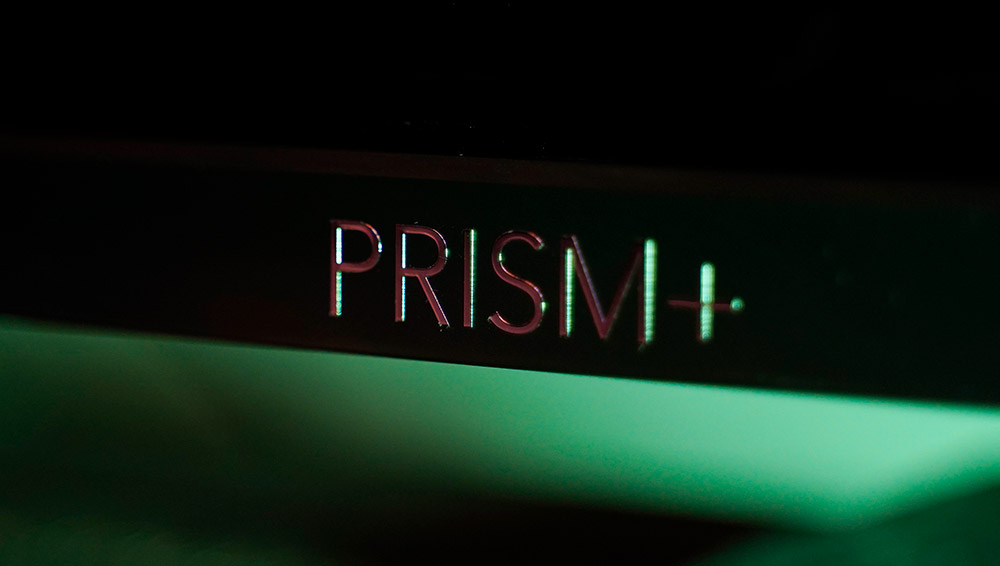 After years of offering affordable monitors, Prism has expanded and is now offering flatscreen TVs, and not just large TVs but a 4K Smart TV.
So how affordable can it be? Well, most high-end brands are offering 55-inch TVs for under S$2,000 and that's considered affordable, but Prism is offering their 65-inch model for S$999. And that is not a typo.
The PRISM+ E65 65-inch 4K Smart TV functions like your high-end premium smart TVs but won't break the bank, making this the most affordable 65-inch Smart TV we've seen in the market.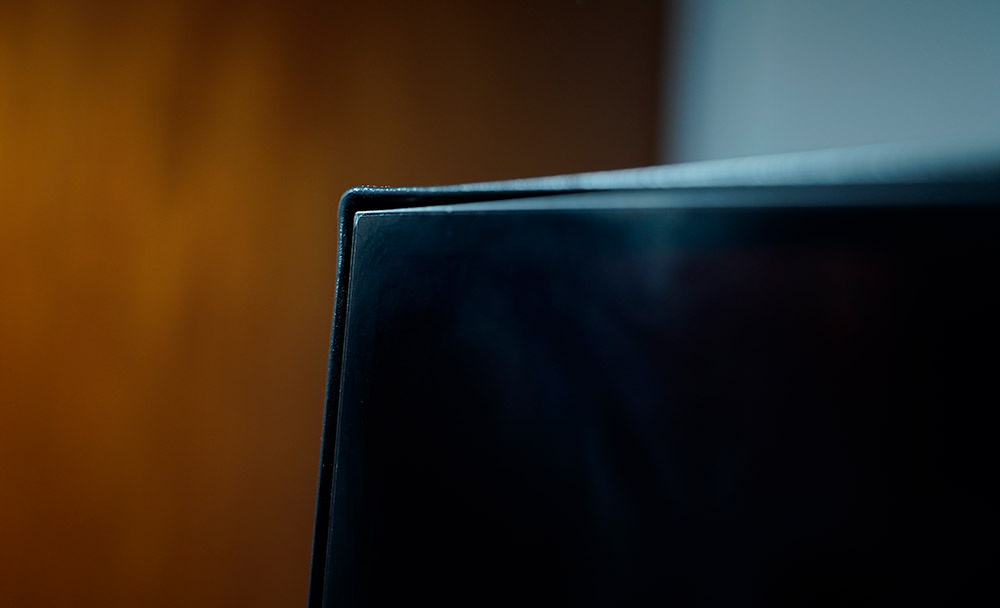 Straight out of the box, the PRISM+ E65 65-inch 4K Smart TV has thin bezels and a sleek design. The TV is all decked out in black, with the PRISM+ logo sticker at the bottom of it in silver. The sleek and minimal design is one that could fit living rooms that are both modern looking or traditional in design. But before we gush all over how great it looks, you do get what you paid for – a closer peek at the TV does show some imperfections, particularly at the corners of the screen. It doesn't look premium or exclusively made but given its affordability, one has to give up on boujee aesthetics.
With thin bezels, the image fits the entire screen and looks like it pops out of the screen. In addition, a thinness of 5cm (including the back panel) means the TV can be mounted on your wall to give you a cinema-like experience where all you have to do is pick a movie, grab some popcorn, sit back and relax. Sporting a 3840 x 2160 display, the TV comes with a selection of ports, though you would be hard pressed to actually use some of them.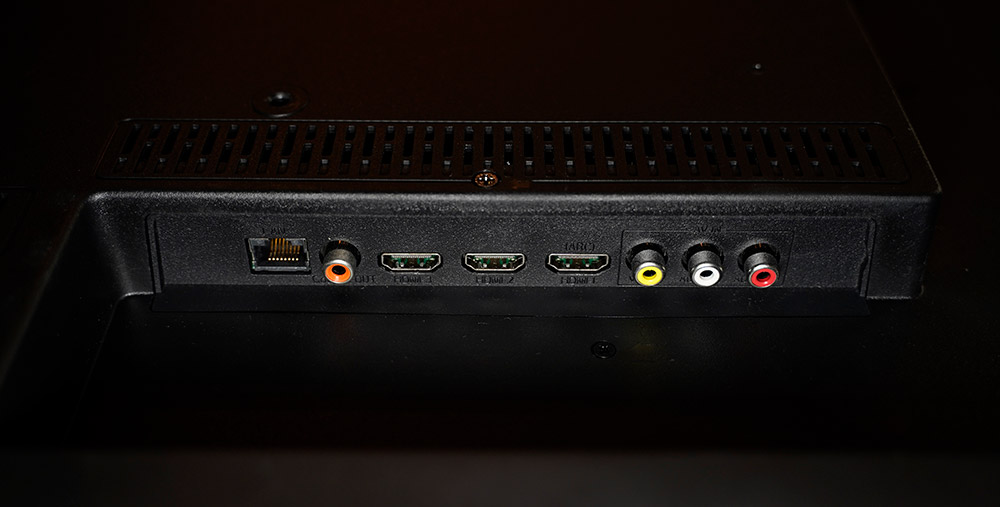 There's the usual HDMI (x3) and Ethernet LAN port in the rear, as well as two USB and digital antenna ports on the back left-hand side, but the rear also offers a rather old AV Composite connector (but oddly, no Component connectors) and a digital coaxial port, as well as a VGA port on the side, all which aren't exactly key or even remotely necessary in the 4K world.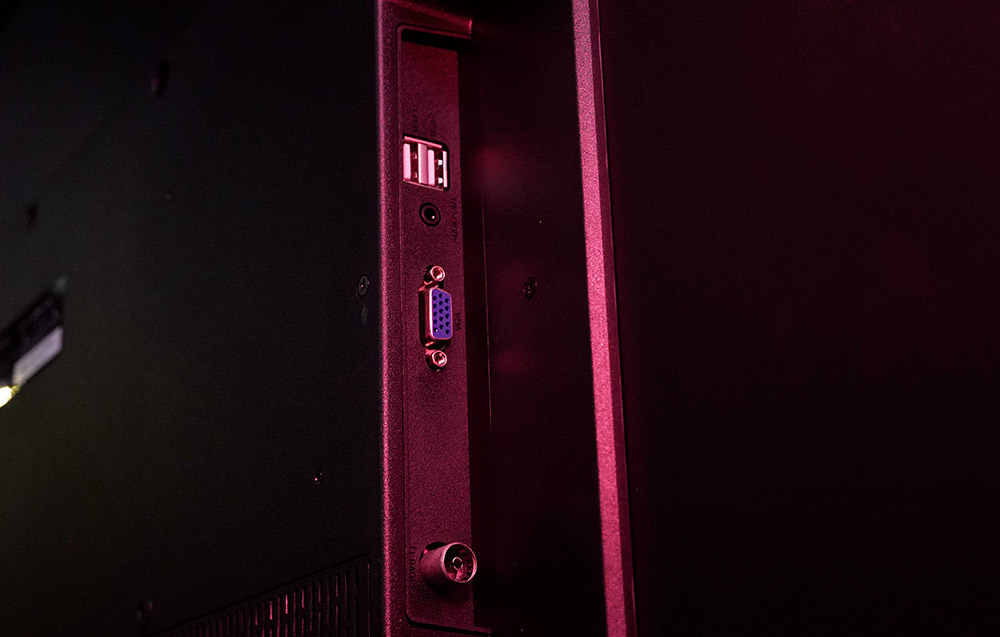 For a Smart TV, the PRISM+ E65 does offer some built-in applications, such as Netflix, YouTube and Amazon Prime. The software also houses a number of other apps ranging from lifestyle, news, games and your favourite social media platforms but it's not really the ones you know. Twitter is available in the form of Tweeter TV, and Facebook comes via Social Network. Some lifestyle apps include Skuff, an Australian surfing network, and Deezer, a music-streaming stream comparable to Spotify and Tidal. News apps like RT, France 24 and The Wall Street Journal on the other hand gives you easy access to information and news from all over the world.
That's because PRISM+ is using some weird third-party software and app provider and it looks like none of the major companies have come on board to support this platform with official apps. But this is primarily a TV and if you're looking for support from the major streaming services, you will have it. Just don't expect greater support for the smaller players, like Viu or MeWatch.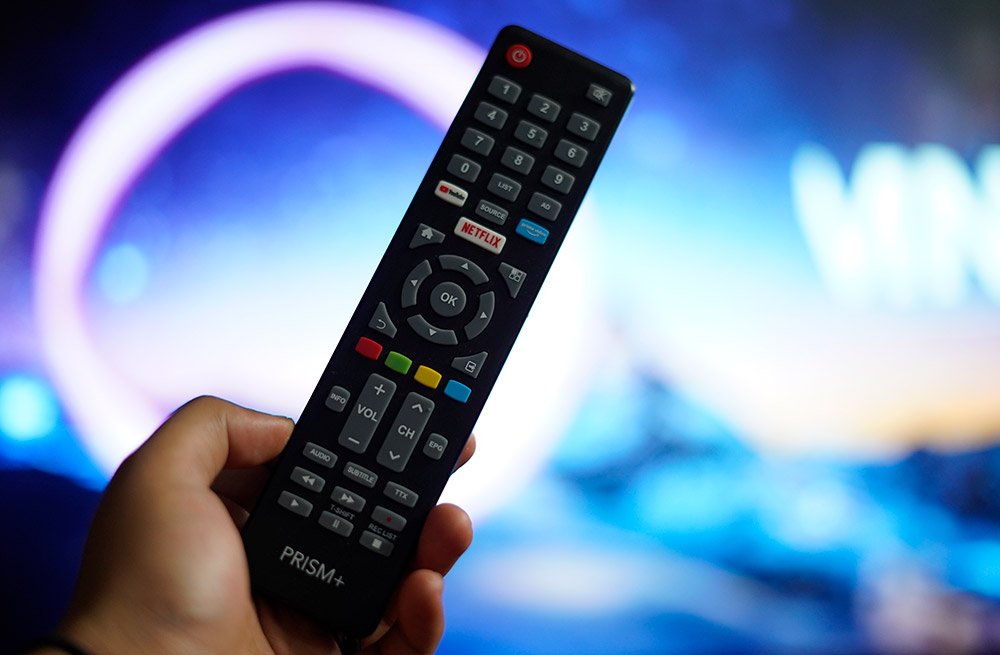 The smart software isn't as smooth or robust as what you would find on an LG or Samsung Smart TV, and it's really one weakness the TV has. There are some pre-installed games but they're not top quality games. Playing the video games brought out the biggest drawback of this TV – the remote control sensor.
One massive flaw is with the infrared sensor that acts like it belongs to the turn of the century. The remote can only be used when pointed to the tiny infrared sensor at the bottom right corner of the screen. Move an inch away from the little sensor, and the controller would do absolutely nothing. That said, you most likely won't be able to control the TV from your dining table or anywhere else that isn't directly angled towards the sensor. It can be a little bit frustrating having to move your entire body closer to the sensor just to use the remote control and PRISM+ would've done better with a larger or longer infrared sensor.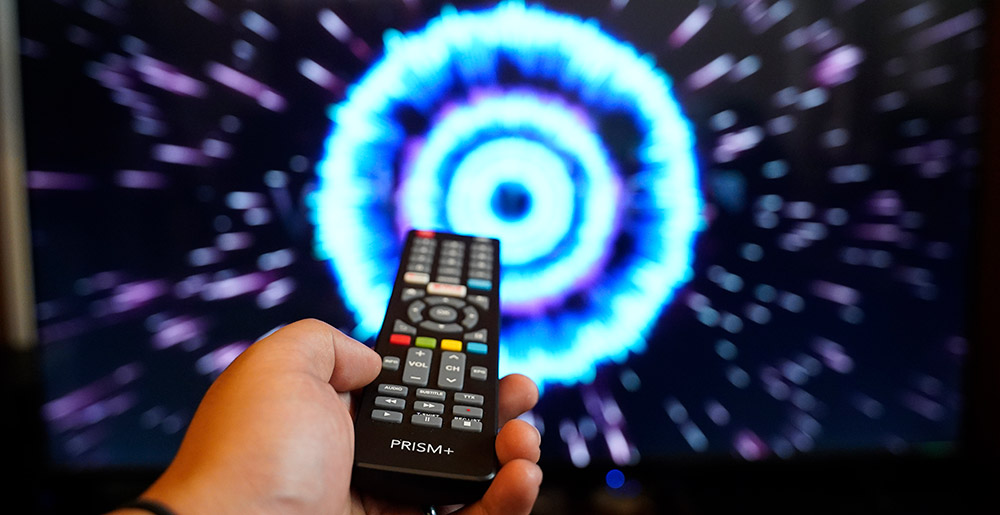 Other functions of this Smart TV includes screencasting too. Whilst it works just fine, what would tickle our fancy even more is if they had Airplay but alas, Apple functionality isn't there. But as we said earlier, Prism started off offering screens for PCs, mainly for gaming so how does the PRISM+ E65 4K TV stand when we plug in our PS4? Simply phenomenal.
We gave Ghost of Tsushima a spin on our PS4 and the experience is breathtaking. The 4K display of the TV allows us to see every single minute detail present in this already stunning visual of a game. Another feature that's highlighted whilst gaming, is how amazing the in-built speakers of the TV are. With Dolby Audio Surround sound, the audio comes out clear and crisp. It's not boomy or muddy and makes gaming an immersive experience.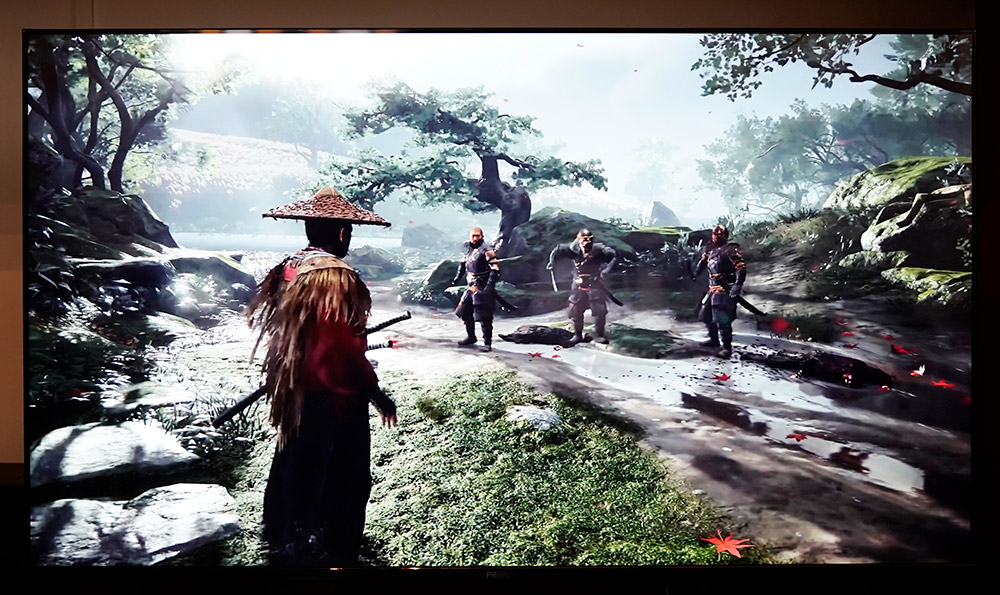 Unlike watching video content on Amazon Prime or YouTube, moving back when gaming isn't necessary. This is because the E65 utilises IPS Panel technology that allows great viewing angles no matter where you're seated and makes you feel like you're a part of the game as you're playing. This makes gaming a much more superior sensory experience compared to watching movies on the TV. Guess PRISM+ isn't a gaming industry lead without reason.
And the biggest draw for the PRISM+ E65 65-inch 4K Smart TV is definitely the price. For S$999, it performs well – with the best features being brought out when playing games on consoles like your PlayStation or Xbox. It's only drawbacks being a seemingly less-luxurious design and a weak infrared sensor could be something owners eventually can get over or overlook for a price point this great!
GEEK REVIEW SCORE
Summary
Play your favourite PS4 games and watch your favourite Netflix series in 4K, on this affordable 65-inch Smart TV!
Aesthetics -

7/10

Build Quality -

6.5/10

Performance -

7/10

Value -

9/10

Geek Satisfaction -

7/10