The constant focus on ergonomic gadgets and tools to improve everyday life has been a constant focus for many companies trying to hawk an improved lifestyle choice, from chairs, desks, to the standard keyboard and mice. Their presence has always been minimal though, as consumers are happy to use more commonplace items though, rather than spend a little more for some comfort.
One space which has seen greater focus has been with the mouse. While the more common flat device has dominated in the work and gaming space, the need for gaming and office precision is actually quite different, and that is where the Logitech MX Vertical comes in.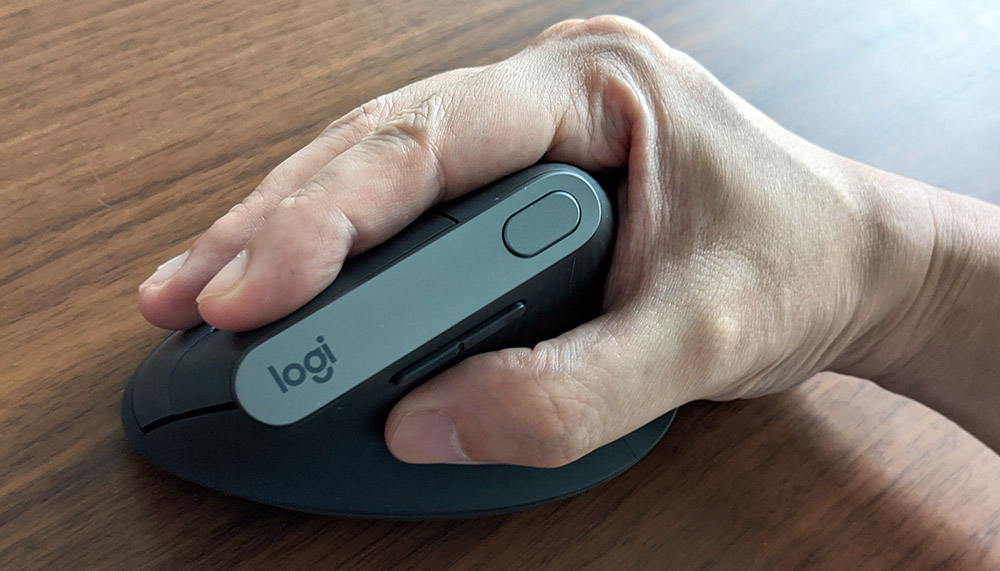 Unlike a traditional mouse, the MX Vertical has users angling their hand at a 57 degree angle as opposed to the more common position of palms facing the table. The general idea is for users to adopt a more comfortable grip similar to that like a handshake which Logitech claims is a more natural hand position, something we're sure piano players might disagree with.
Designed like a wedge, you grip with your palm, the mouse offers the same keys and buttons as a traditional mouse. Your index and middle finger are directly above the left and right mouse button, and the scroll wheel is positioned in the middle. Your thumb has access to two additional buttons and on the top of the mouse is a fifth button which is the sensitivity toggle. All buttons can be remapped as one sees fit as well.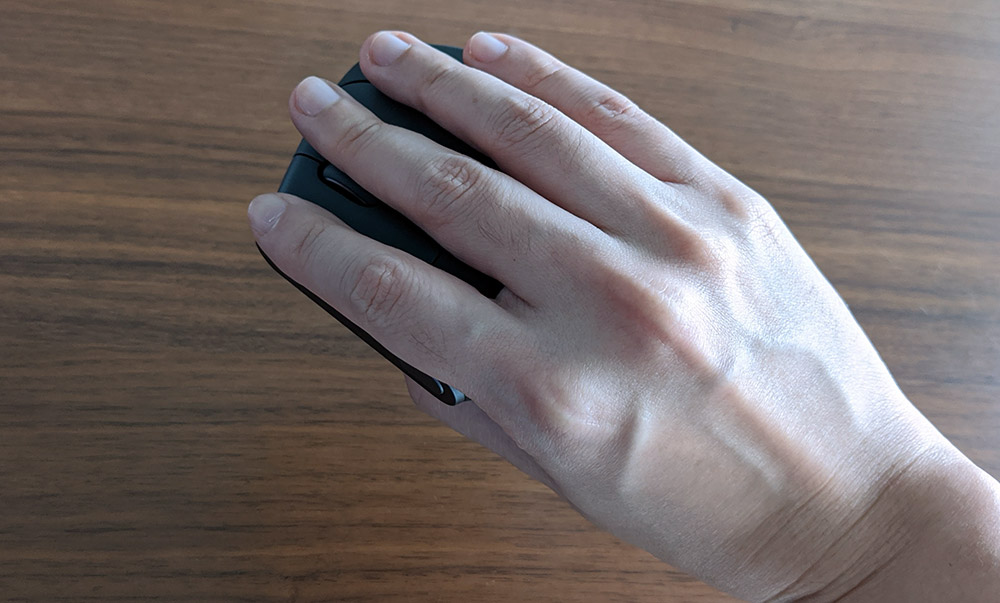 Regardless, the first thing to note about such ergonomic mice is that there is a learning curve to them, and initial use will send some strains to different parts of your arm for the first few days because the motion is rather different.
But such tension would only be natural since almost everyone is used to using a mouse horizontally, with palms faced down. With the MX Vertical, you'd spend most of your time in a "handshake" position, with palms in a vertical placement that also has your elbow closer to the body. This leads to slight less exaggerated motions when using the mouse as you go about your day to day life on the computer. With the vertical mouse, motion is led mainly with wrist and shoulder movement as opposed to the use of the arm and wrist when compared to a traditional mouse.
For most, using a traditional mouse would be the norm, thus this new way of holding a mouse will still need small effort to get used to.
Sadly, this also means the MX Vertical is only for right-handed users, and not for left handers.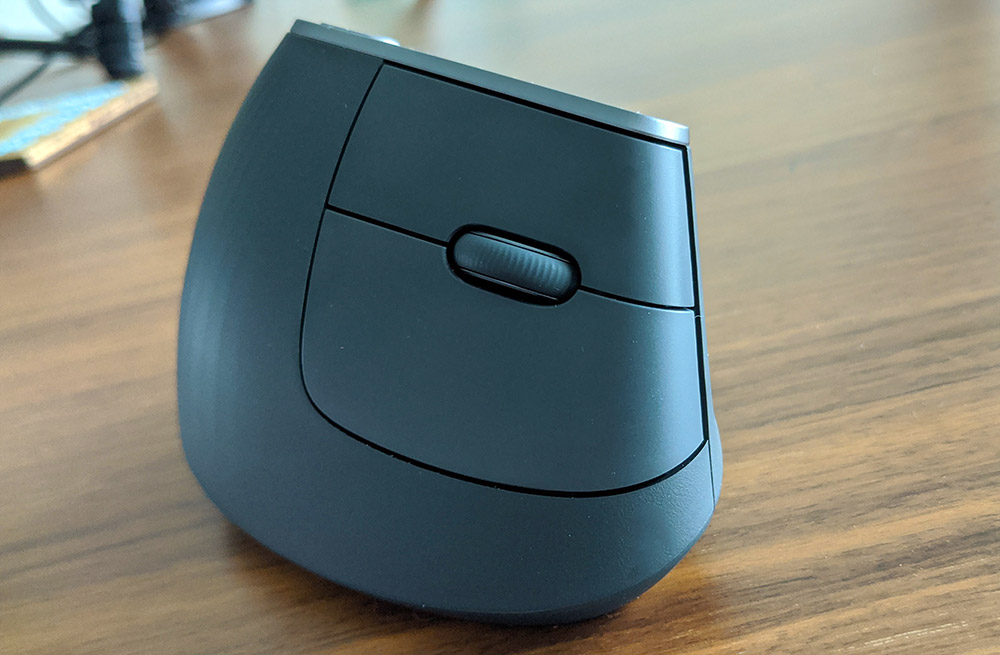 Will it change your life? Most certainly not. Does it feel more comfortable over long periods of time? That will require a lot more extended use. It's definitely much easier to get used to as compared to the initial foray with the trackball mouse and there was less inclination to return back to the MX Anywhere 2 after the initial few hours.
One thing which one would immediately notice is how much space it actually affords your hand to rest on the mouse. More often than not your pinky would actually roam free while gripping a mouse but the MX vertical has sufficient real estate to have all fingers grip all sides quite nicely.
Covered in a textured material on the inside of the palm, it's hard to have the hand slip off at any time while in use. The biggest concern is how it would fare in humid weather and how much sweat and grime might accumulate over time.
The MX vertical has really wide left and right mouse buttons which feel great to click and the ratchet scroll wheel is pretty standard fare we've come to expect from Logitech. There's no option to toggle the scroll so fans of a free scroll wheel might want to reconsider.
The biggest issue is with both buttons near the thumb, which are set to default forward and back option, would be the high probability one might click both sides of the mouse at the same time. As the motion of clicking the left faced buttons becomes a pinch, your fingers on the other side become an anchor for the click to be successful. It does take some time to get used to over time. It doesn't help that the mouse is also rather light at 135g and could use a bit more heft despite its size.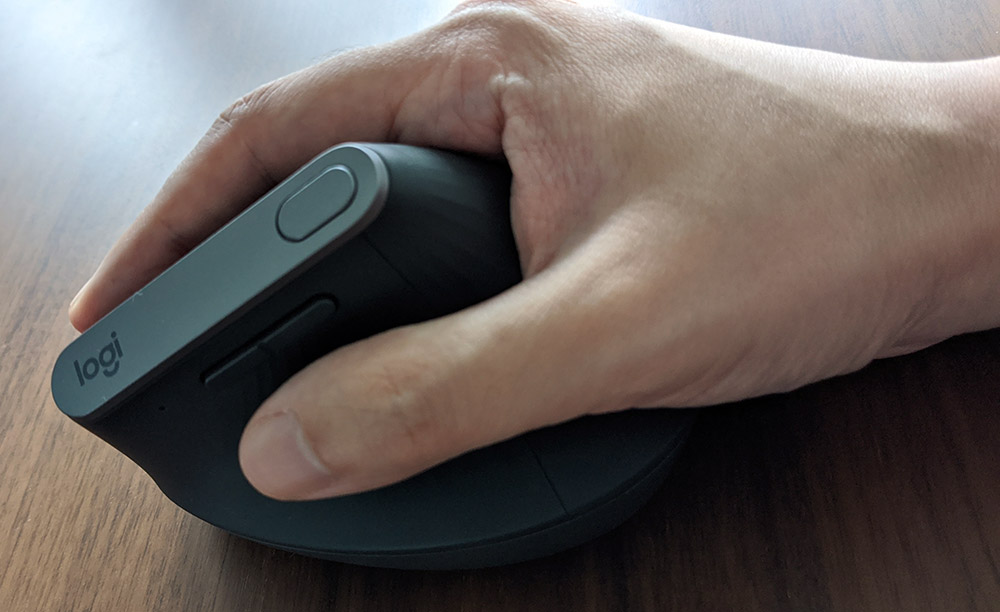 The main concern that most folks who are looking to get the MX Vertical would need to contend with the overall low sensitivity of the mouse in general. Meaning it might take a microsecond too long for one to move the cursor from one point to another at low sensitivity levels. To help alleviate that, the sensitivity of the mouse can be easily toggled as a shortcut with the top button, between preset low and high sensitivity modes. Compared to the traditional MX Anywhere mouse, it's not so much the sensitivity of the MX Vertical mouse overall but the response time when getting the mouse cursor to move at the same pace as where you want it to go as well. The MX Vertical does not seem to react quickly enough with sufficient acceleration when trying to get across the screen.
While Logitech mentions that the MX Vertical could eventually eliminate up to 4 times hand motion, finding that sweet spot when it comes to mouse sensitivity still escapes us after quite some time of use.
Combine this with actually relearning the motion might be a daunting task for many. If you're looking to use this for any form of gaming especially with FPS titles, this is the wrong mouse to consider.
For long extended periods of use, there might be minor improvements when it comes to overall comfort when using a mouse. Overall, being fortunate enough not to suffer from carpal tunnel or other conditions like Raynaud's Disease, the MX Vertical might be a novelty which some folks will get used to over time but not see a big change to their overall comfort.
Used as a regular mouse, the MX Vertical certainly gets the job done and might not quite be the mouse sought after by productivity junkies who love plenty of buttons to map. Outside of that, the mouse charges via USB-C which is great in this day and age plus it touts a four month battery life which is a great deal of juice. At the same time, the mouse works plugged in as well with no noticeable difference in latency.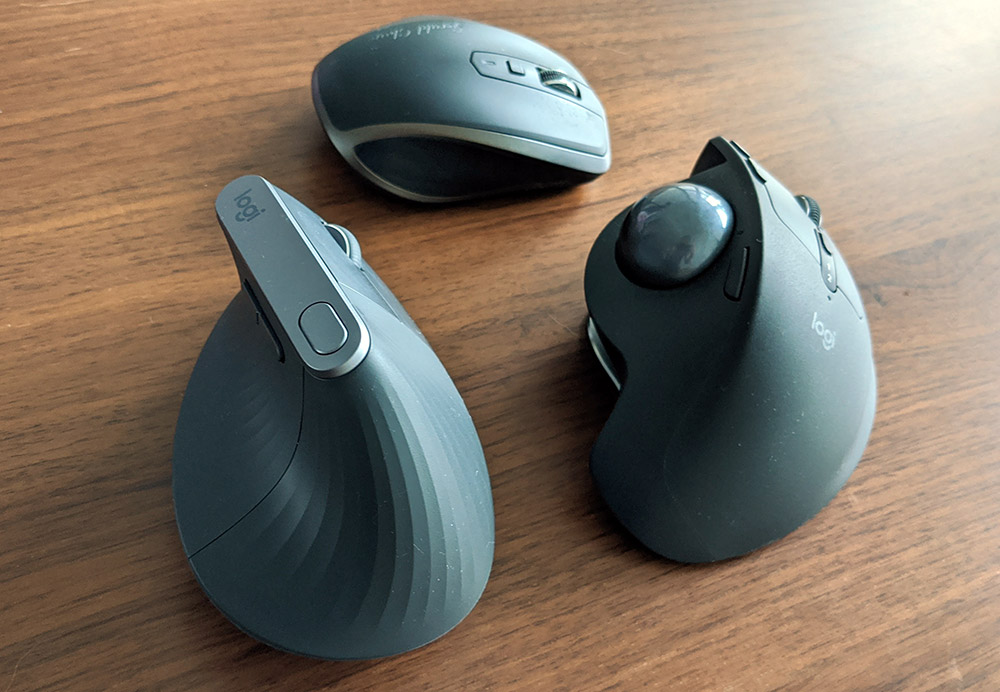 As much as we'd like to give the MX Vertical a positive recommendation, it's really down to personal choice as there's much left to ambiguity considering it's non standard nature. If the general use of the mouse might be restricted to regular office work, the MX Vertical could work. But if it goes closer into functions like Photoshop and selecting the finer edges of an image, is where the MX Vertical might possibly struggle. Dragging and dropping files across a large desktop screen replicates the same mouse motion on a larger scale and it becomes a chore. This is probably why Logitech included the sensitivity toggle at the top of the mouse by default. A similar button which can be find on the Logitech MX Ergo as well for users who need to toggle greater precision on the fly.
Given that folks might find themselves working even longer hours these days, new aches and pains might be coming up in areas they've never really noticed before maybe a new mouse like the MX Vertical could very well be the antidote to make the day-to-day much more comforting.
GEEK REVIEW SCORE
Summary
The Logitech MX Vertical is certainly a geeky and quirky mouse pick. If you've been a long-suffering user of the traditional mouse perhaps this might be the solution you've been looking for. At its retail price of S$169, this mouse is not quite in the price range which readily invites a test drive. One thing is for certain, compared to a trackball mouse, it's much easier to get into (or hate).
Aesthetics -

8/10

Build Quality -

7/10

Performance -

7/10

Value -

7/10

Geek Satisfaction -

9/10
Gerald currently straddles between his love of video games and board gaming. There's nothing that interests him more than trying out the newest and fanciest gadget in town as well. He dreams of publishing a board game sometime in the future!