Trust Apple to make a big splash with their latest iPhone series, with not one but four devices, and trust the company to do so over two phases, with the iPhone 12 and iPhone 12 Pro coming this month, and the iPhone 12 Mini and iPhone Pro Max in November.
With the iPhone 12 and iPhone 12 Pro, Apple has taken a step away from the more rounded form factor of its previous few models, to a more angular one that is reminiscent of the iPad Pro, and a familiar step back to the design of the iPhone 4 and 5. Despite looking, and weighing, almost exactly the same, minus the different colours available for each version, the iPhone 12 Pro does come with several significant differences from the iPhone 12, with the most obvious being its camera system.
Like with last year's iPhone 11 Pro series, the iPhone 12 Pro comes with not one or two, but three cameras – a primary main 12MP wide camera with a faster f/1.6 aperture, a 12MP ultra-wide-angle camera, and a 12MP telephoto lens for better optical zoom, which beats the dual 12MP on the iPhone 12 model. It also comes with a LiDAR scanner that helps to speed up autofocus, and enables users to take splendid portrait shots at night with Night Mode. The LiDAR sensor also helps the phone operate faster when running augmented reality apps, and can help to pave the way for better-augmented reality features on the iPhone or other Apple devices in the future. But if you aren't one to use AR often, the LiDAR sensor is still useful for taking photos in the dark.
We've taken a bunch of photos on the iPhone 12 Pro and we have to say we are impressed with the quality of photos taken by the iPhone 12 Pro. It managed to bring out minute details on the petals of flowers and the fur of animals, resulting in a sharper, more detailed image.
Taking outdoor photos were also a breeze as the iPhone 12 Pro's camera managed to deliver great contrast to both the blue sky and the city skyline we were taking a photo of, with neither being overexposed.
We were also impressed at the zoom function in the selfie camera that lets you decide how close you want your selfie to be. This way, if you are taking a selfie with a group of friends, you won't need to get a selfie stick to fit everyone in but simply choose the desired focal length and snap your photo.
Perhaps the only gripe we have with the camera is the zoom as the iPhone 12 Pro only comes with 2x optical zoom, and when zoomed further in using digital zoom, the details in the photos you take are noticeably blurrier.
For those looking for more creative freedom on the iPhone 12 Pro, Apple will be bringing Apple ProRAW later this year which will let you shoot photos in RAW format, which will then be able to be edited in Apple's Photo app or other compatible photo-editing apps.
As for video recording, the Apple iPhone 12 line of smartphones are the first smartphones to allow users to shoot video footage in HDR with Dolby Vision support. It is essentially a High Dynamic Range (HDR) tech often used in Hollywood studios, which dynamically adjusts the visual metadata in a video so that every scene can be optimised on its own, instead of the same enhancements being applied across the whole video. The iPhone 12 Pro also lets you record up to 4K in buttery-smooth 60FPS. We tried recording some videos and the image stabilisation in the iPhone 12 Pro is pretty amazing, with the video not recording any of the jerky steps we took while filming. Furthermore, those wishing to view and edit the video you took can do so right after, in Apple's very own Photo app, with little to no discernable lag.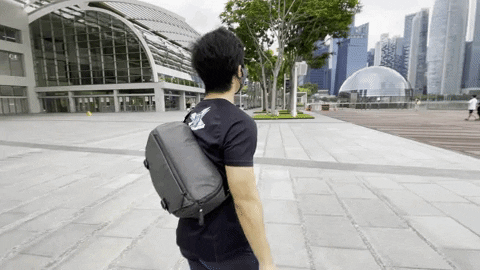 Aside from that, the iPhone 12 Pro also comes with 6GB of RAM as compared to the iPhone 12's 4GB of RAM, which will come in handy if you are the sort to constantly have multiple apps running in the background.
As for the iPhone 12 Pro's design, unlike the iPhone 12, its edges come in a stainless steel material which frankly looks incredible at first glance, till you start handling it more and you realise how much of a fingerprint magnet it is. Meanwhile, the glass backing of the iPhone comes in a matte finish that lends a classy, chic feel to the device. Overall, the iPhone 12 Pro truly looks like it's worth how much it cost, which is quite a fair bit at S$1,649. The iPhone also comes in four premium looking colour options, including graphite, silver, gold, and pacific blue.
The flat edges also allow the iPhone 12 Pro to stand by itself, which is great for those that want to prop the phone up on a stand for a selfie, or for video-taking purposes. Should the iPhone 12 Pro drop though, you will also not need to worry as much as Apple has outfitted the iPhone 12 Pro with its new Ceramic Shield glass that is rated as being four times more drop-resistant as compared to the iPhone 11 Pro. Apple managed to achieve this by working with Corning, to infuse nano-ceramic crystals within its glass displays.
Aside from its drop resistance, the iPhone 12 Pro also comes with an iP68 water resistance rating of 6 meters, so you won't need to worry too much when bringing your iPhone to the poolside or beach. Granted we've yet to try these claims out for ourselves by purposely dropping the phone either on the ground or into a pool of water, but at least we can rest a little easier knowing it won't break the moment we do.
As for the iPhone 12 Pro's display, it boasts a 6.1-inch (2532 x 1170 resolution) all-screen OLED screen with Apple's new Super Retina XDR display. This means that the iPhone 12 Pro is capable of offering its viewers more vibrant colours, with deep true blacks and pure bright whites, and more vivid and sharp photos and videos thanks to the Super Retina XDR Display's utilisation of HDR for a more immersive viewing experience.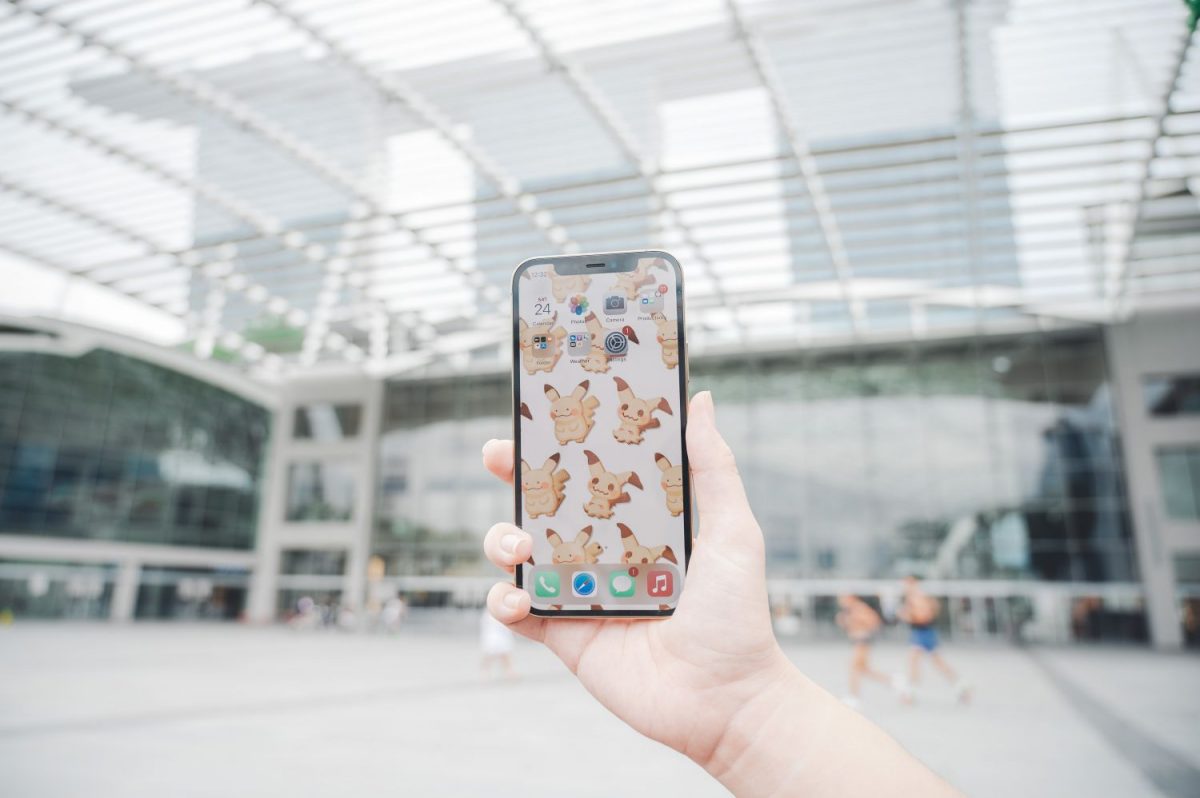 Unfortunately , the iPhone 12 Pro continues the rich tradition of smartphones carrying a notch, which takes away from giving its users a truly full-screen experience. Thankfully, the phone does come with slimmer bezels to give a more immersive "all-screen" viewing experience. The iPhone 12 Pro's display can also reach around 800 nites of brightness, which really helps when you are trying to read the phone's display under direct sunlight.
For those used to the more rounded edges of devices like the iPhone 11 or iPhone X, the angular sides of the iPhone 12 Pro might feel not as comfortable to grip at first. But after using it for a while, and gaming with it, we've come to realise that the iPhone 12 Pro's new design does help to make it more compact and even easier to grip and rest your fingers on when gaming.
Speaking of gaming, the iPhone 12 Pro comes with the world's first 5nm A14 Bionic chip which Apple claims is the fastest chip in a smartphone thus far thanks to its 16-core Neural Engine, and after using it for the past few days, we are inclined to believe that claim.
Gaming on the iPhone 12 Pro is extremely smooth, and we were able torun several titles at the highest graphics settings, without worrying about the phone lagging, with titles such as MMORPG gameDragon Raja or survival horror gameIdentity V running with ease.
A quick benchmark test using Antutu scored the iPhone 12 Pro at 566,490. In comparison, the Samsung Galaxy Note 20 Ultra scored 515,155 and the iPhone 11 Pro Max comes in at 518,980.
According to Apple, the iPhone 12 Pro is capable of lasting up to 17 hours on just video playback. We put that to the test by streaming some YouTube videos, playing some games at max graphics settings, and surfed social media from around 10am in the morning. We managed to end the day with a little less than 20% at around 7.30pm, that is roughly 9 hours of pretty heavy usage. We imagine you will be able to get a lot more hours out of the phone if you aren't using it as much, perhaps only for surfing the internet or gaming on a less graphics-intensive setting.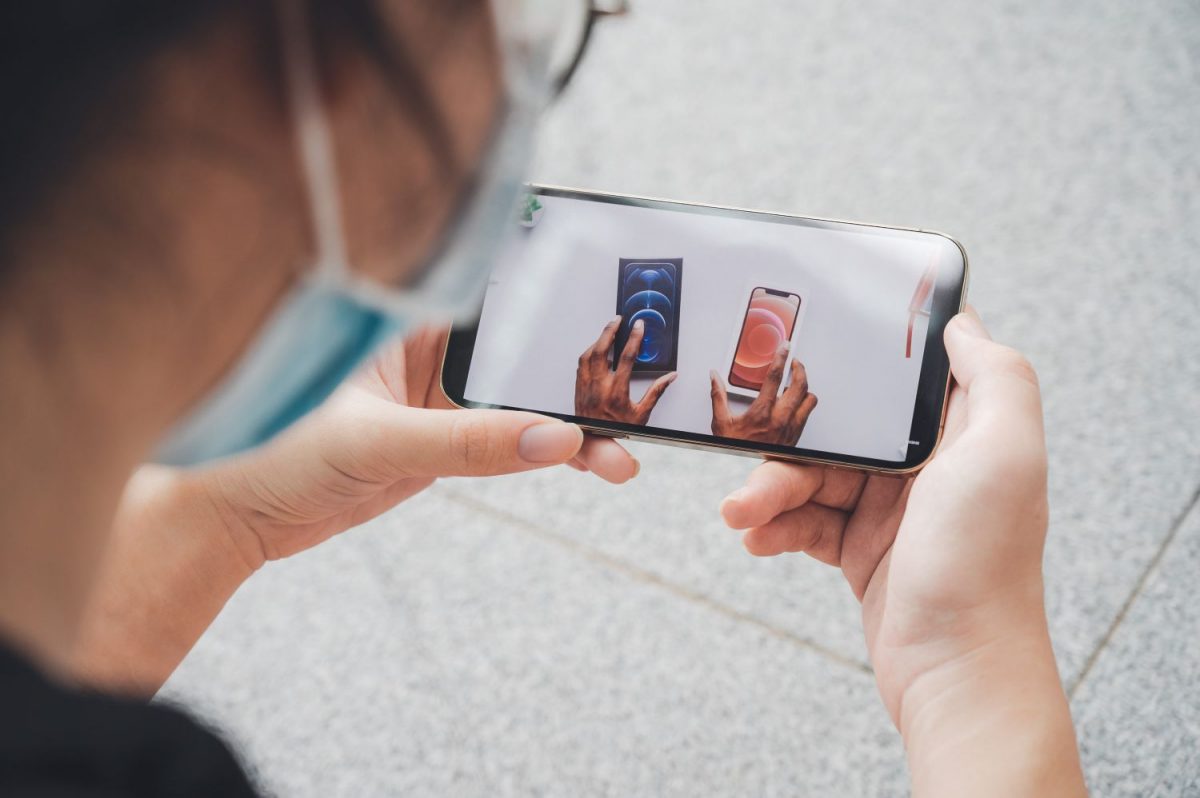 As for charging, the iPhone 12 Pro does still come with a Lightning connector port, though Apple has switched things up a little with its iPhone 12 lineup by only providing a USB-C to Lightning Cable, but without the charger itself. Though Apple has mentioned that it is meant to help the environment, it can be more than a little inconvenient for those without a USB-C charging brick. After spending that much money, one usually wouldn't expect to fork out even more for an additional charging brick.
Aside from the Lightning cable, another way for iPhone 12 Pro users to charge their phone is through Apple's new MagSafe technology, which is essentially Apple's answer to wireless charging. It is a circular device that resembles a larger Apple Watch charger that you can simply snap onto the back of an iPhone 12 smartphone. This works as the iPhone 12 and iPhone 12 Pro comes with a circular magnet in the phone itself that allows suitable devices to easily attach itself to it. Apple has also released a collection of MagSafe compatible phone cases that allows the charger to wirelessly attach to and charge the iPhone 12 Pro through the case.
All in all, the iPhone 12 Pro is a great choice for those looking to upgrade from an older iPhone model such as the iPhone 8 or iPhone X as it'll come with a great number of quality of life upgrades such as a faster Bionic chip for better performance. As for those still sitting on the fence between the iPhone 12 and iPhone 12 Pro, if you're heavy into augmented reality and/or want the third telephoto lens that isn't available on the iPhone 12, as well as the bigger 6GB RAM, then the iPhone 12 Pro is the smartphone for you. Though if you can live without those, and want to save a little more money when purchasing a new smartphone, then the iPhone 12 is still a great choice.
GEEK REVIEW SCORE
Summary
The iPhone 12 Pro is the smartphone to go if you are looking for a phone with great augmented reality features as well as a telephoto lens to shoot on. You can also wow your friends with the sophisticated and classy design of the iPhone 12 Pro's stainless steel flat edges and matte glass back.
Aesthetic -

9/10

Build Quality -

8.5/10

Performance -

8.5/10

Value -

8/10

Geek Satisfaction -

8.5/10