There should never be a price placed on fitness and with smartwatches and fitness trackers getting more commonplace and accessible, there is no longer an excuse to not keep fit all the time (since they keep reminding you incessantly, anyway).
At just S$148, the Huawei Watch Fit is one of the best entry-level fitness trackers in the market. Sporting a sleek, fashionable yet functional design, a solid array of fitness and health trackers, and a really good battery life, this smart wearable is sure to be the workhorse your wrist needs in your everyday life.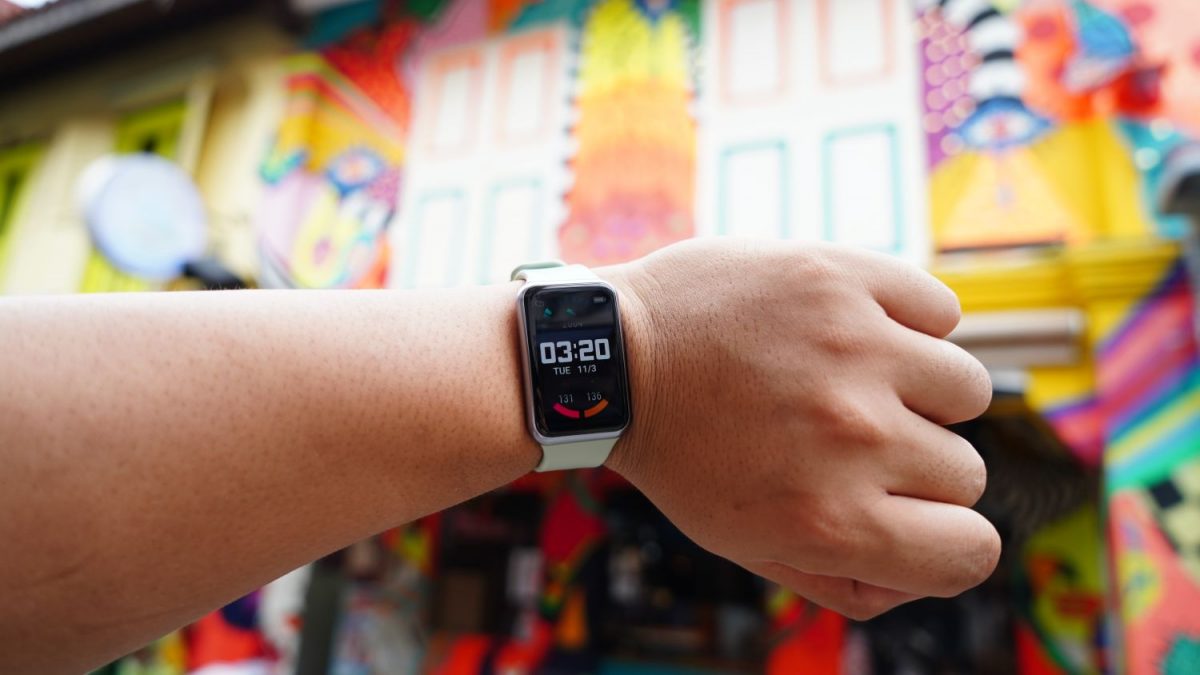 From far, one can easily mistake the Huawei Watch Fit for a slightly slimmer Apple Watch Series 6 or Fitbit Versa 3. But since smartwatches, much like smartphones, have become increasingly uniform in design, it's inevitable that you're looking at a generic rectangular AMOLED screen strapped to our wrist. Regardless, it is sleek and doesn't look either too big or too small for most wrists. It is also light as a feather (just 21 grams), so it definitely won't get in the way of your exercises.
The main body comes in a fashionable matte finish, and with swappable, vibrant coloured straps. To complement this, users can change out the watch faces to suit the current mood and tone of their outfits, which makes it great to wear on just about any occasion. It also comes with a 5 ATM (atmosphere) water resistance, so swimmers or shallow-water divers can use it safely, as long as they don't go deeper than 50 metres underwater.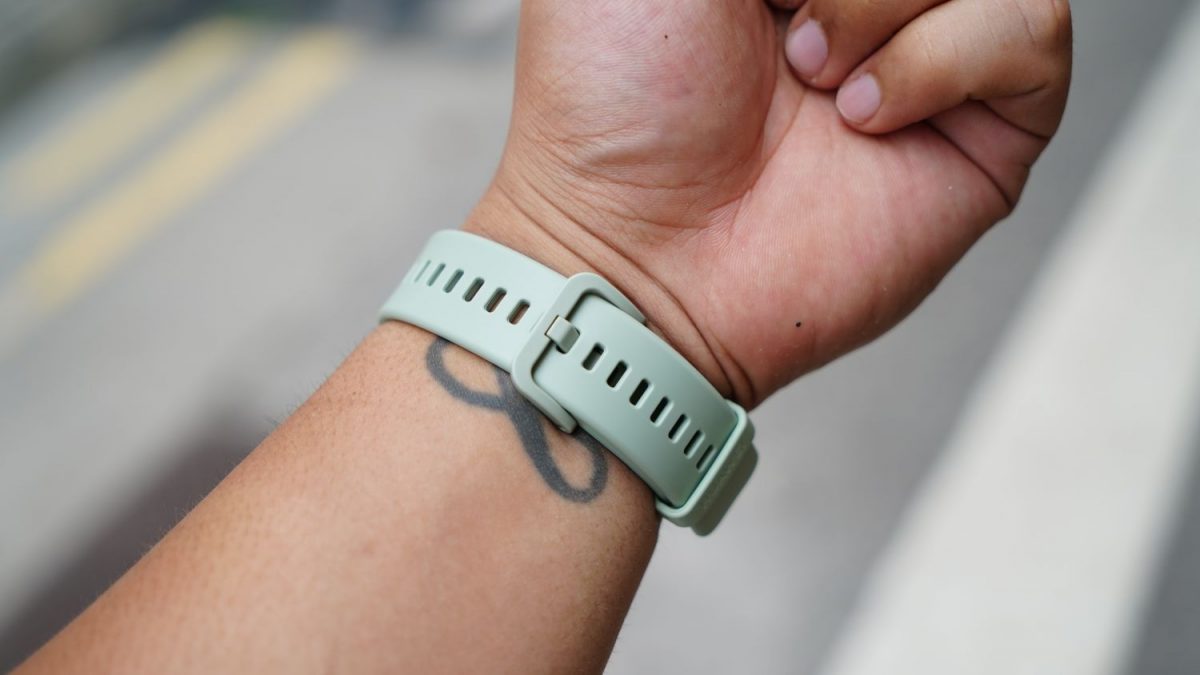 Using the Huawei Watch Fit is a relatively simple experience, even if you're using any Android device (we've tested it mainly while paired with a Google Pixel 4). It goes through your standard Bluetooth pairing process, but also requires an additional pair via the Huawei Health app (yes, this also applies to any Huawei device). But really, it's just an additional tap of a button and within minutes, you'll be ready to use it in your daily life.
Speaking of buttons, navigating through the Watch Fit's OS is also relatively easy. Most of the controls involve touching or swiping, and a single button rests on the side to summon or collapse the main menu with a single press, or toggle the power at a long press. The screen's refresh rate (the specs sheet doesn't specify, but it looks like a flat 60Hz) is smooth enough with each swipe and tap, and the screen brightness is good enough to provide users the information they need even under the sun, or in darkness.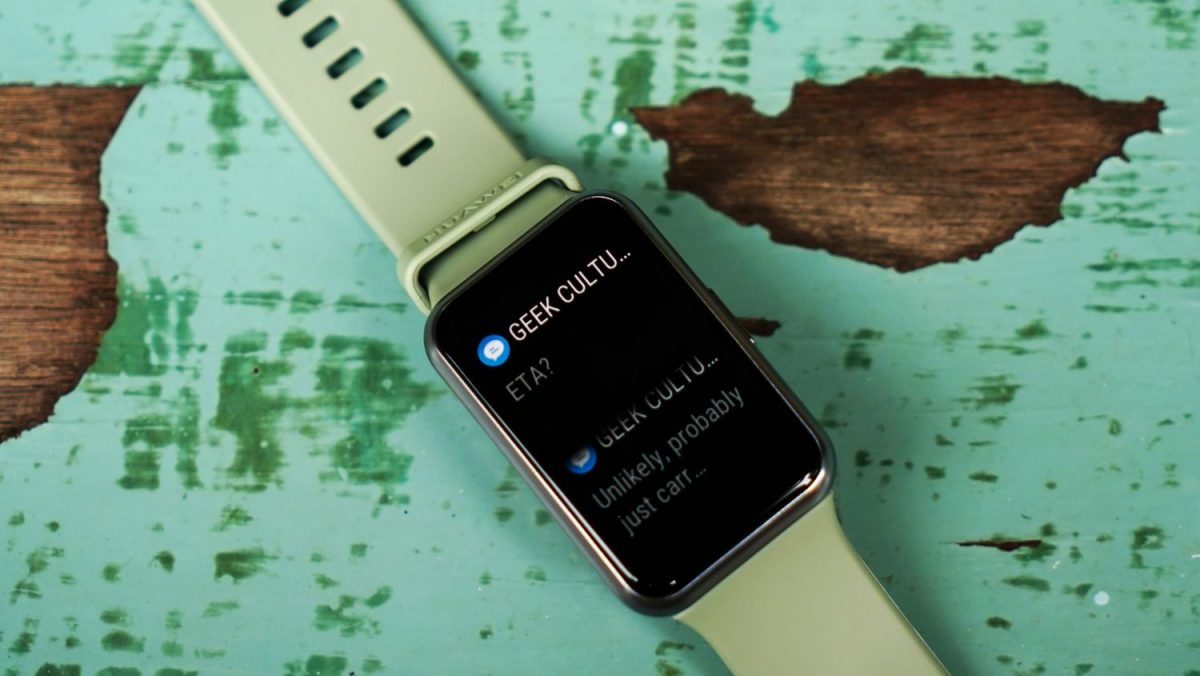 As a fitness tracker, the Watch Fit pretty much does it all, and again, when you're looking at that sub-S$150 price tag, it's hard to believe that so many features are jam-packed into such an affordable wearable. Its pedometer and heart rate meters are pretty accurate during both high-intensity and low-intensity movements, and the sleep tracker also is quite detailed in giving users a breakdown of their previous night's sleeping patterns. The results of all these features can be examined in even further detail on the Huawei Health app with more in-depth breakdowns, in case you're a fan of statistics.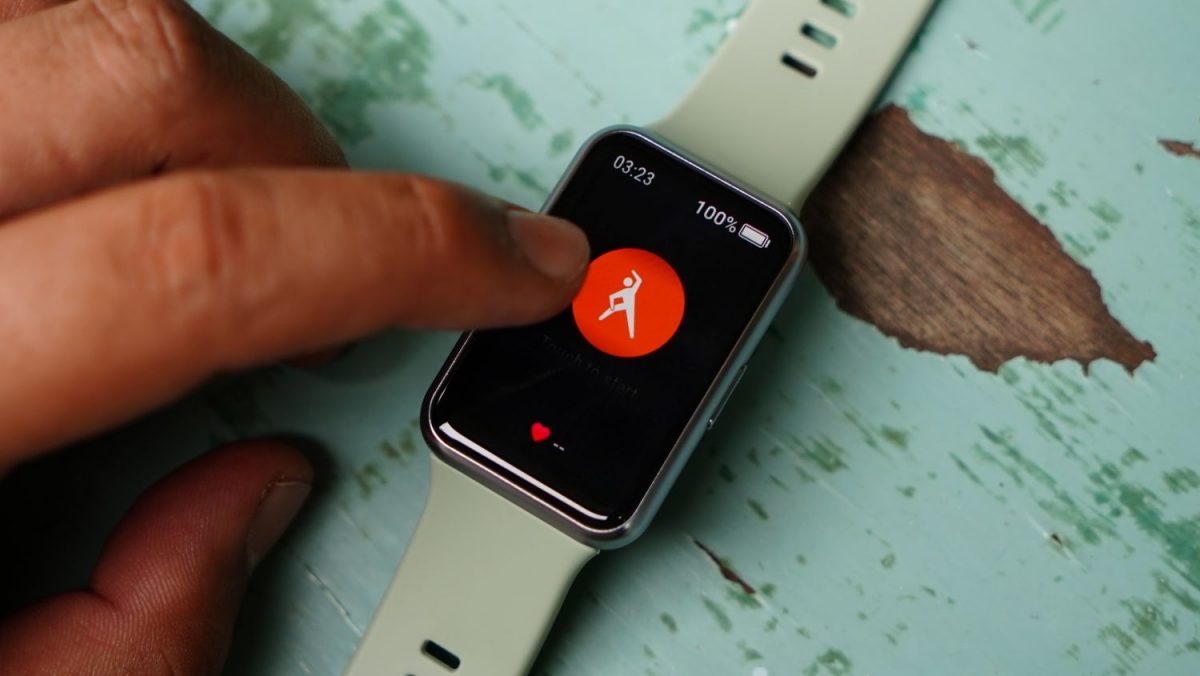 Arguably the highlight of using the Watch Fit are the in-built exercises. Under the "Fitness" section of the Watch Fit's OS, there is the option to participate in 12 fitness courses, including calisthenic workouts for muscle groups such as abs, chest, and core, as well as 13 running courses for all distances and speed levels, with animated sprites doing the movements for easy following. These programs can last between 3 minutes to over an hour, and are catered to differing levels of fitness. The in-built GPS works just fine, and gives you a good account of your running/walking/cycling routes without any blips or glitches (not that we've experienced any, at least).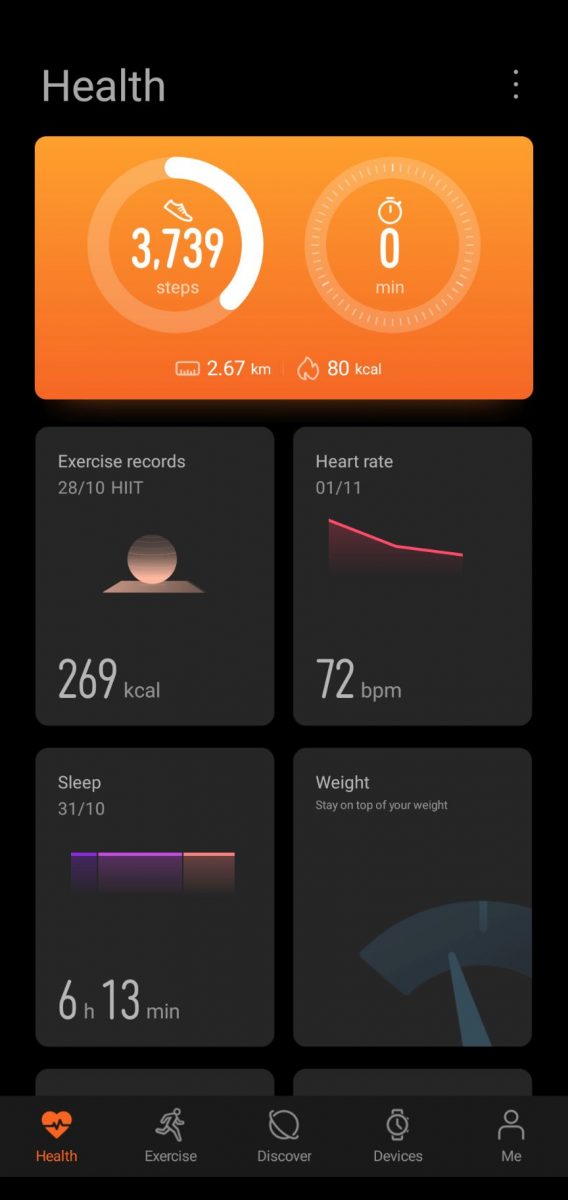 Having tried out some of these guided workouts, it is relatively easy to follow them and maintain one's cadence and form. However, if you're not familiar with the exercises, you might have to spend some time looking at the sprites before trying them out yourself. Also, you can't exactly perform these exercises at your own pace; you'd have to follow the animations to a tee before the next rep or set begins. If you're well-versed in the workouts, the novelty of these guided programs easily wears off. You'd sooner be raring to boot up the regular workout apps on the Watch Fit, which (thankfully) does not have an animated sprite for you to rigidly follow, or just start performing any exercise, most of which will be auto-detected by the watch. Otherwise, the calorie burn count and heart rate meter is pretty accurate for exercises too, which is always nice to have.
But like any Huawei device released since 2019, the Huawei Watch Fit is a byproduct of the company's Google exodus, and as such suffers from a lack of third-party app support. Like the Huawei Watch GT 2 Pro, music apps such as Spotify will still reflect the music playing in the watch itself, but doesn't reflect the actual name of the app, and there is no way to change out playlists unlike what one can do in the Apple Watch Series 6 or Samsung Galaxy Watch 3. Text messaging apps such as Telegram and WhatsApp display message previews and buzz you in with notifications, though, but these aspects are literally the only semblance to third-party presence on the Watch Fit.
That said, the Watch Fit boasts an incredibly good battery life. Having worn it for over two weeks now, it seems to be able to last a little over a week, even when using the various fitness courses, which does drain quite a bit of battery, almost daily. Charging it via the magnetic charging dock from 10% to full takes no longer than 45 minutes, so it's always ready to accompany you for the day. But of course, given its relatively small price tag, don't expect any wireless charging from the Watch Fit, though that shouldn't be an issue since wireless charging isn't the most readily-available feature today.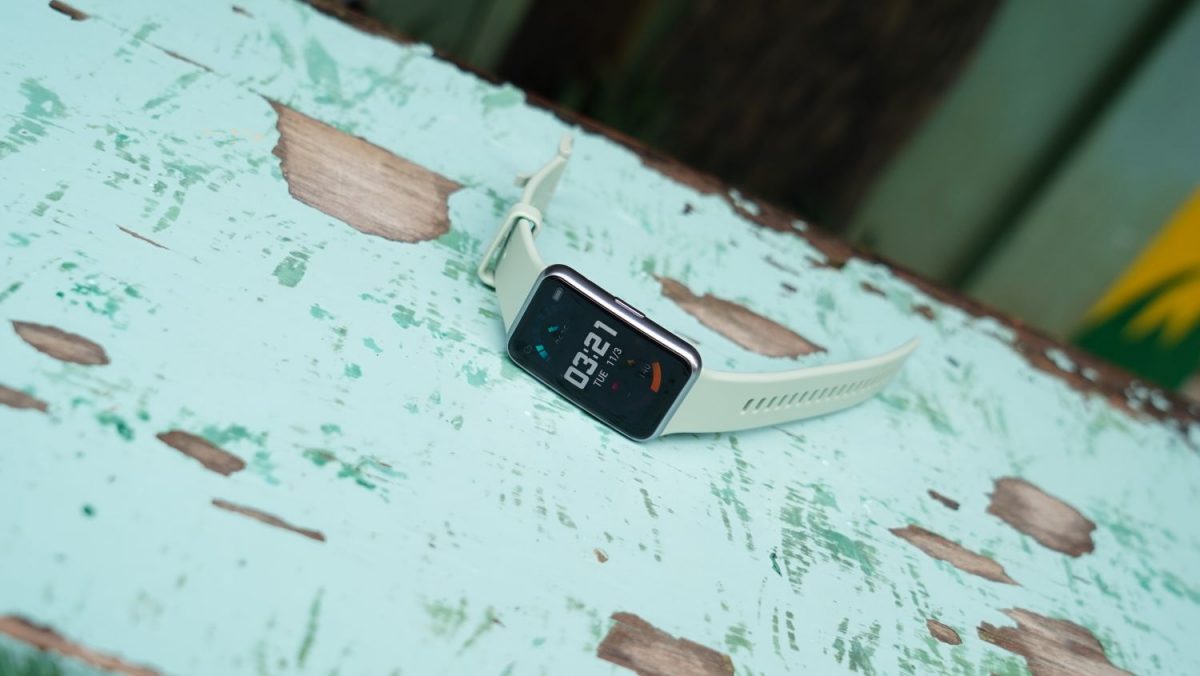 When all is said and done, the Huawei Watch Fit packs quite a lot of punch for an entry-level fitness tracker. Its various health-tracking functions are accurate enough to a fault, and provide users with more than sufficient information to keep abreast of their own personal health. If you're not a stickler for third-party app support for your smart wearables, then this device is easy to recommend as your daily workhorse.
GEEK REVIEW SCORE
Summary
The Huawei Watch Fit is a solid entry-level smartwatch/fitness tracker that ticks all the basic necessities, with a suite of reliable health tracking functions, in-built workouts, as well as good battery life. However, the lack of third-party app support will hinder its overall utility compared to other smartwatches in the market. But with a price tag this low, it's easy to overlook those faults.
Aesthetics -

7/10

Build Quality -

8/10

Performance -

8/10

Value -

9/10

Geek Satisfaction -

8/10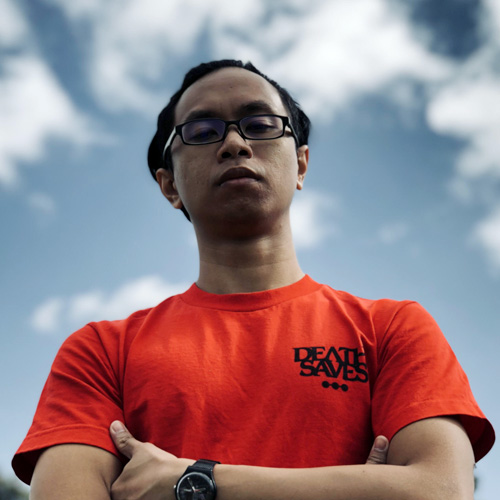 Marion has a serious RPG addiction. Sometimes it bleeds into real life; he forgets to sleep because he thinks he has a Witcher's body clock. Forgive him in advance if he suddenly blurts out terms such as "Mind Flayer" and "Magic Missile", because never once does he stop thinking about his next Dungeons & Dragons game.