Huawei has been on quite the roll even after its exile from Google. The Chinese tech company has found ways to stay afloat and remain competitive in an already-saturated mobile market, as seen in last year's Mate 30 series flagship smartphones, and more recently the P40 Pro+.
However, its smartwatch offerings shouldn't go unnoticed either. Just like its flagship smartphone counterparts, the Huawei Watch GT 2 Pro is a testament to just how the company knows how to keep it classy while packing a lot of cool features in the proverbial utility belt.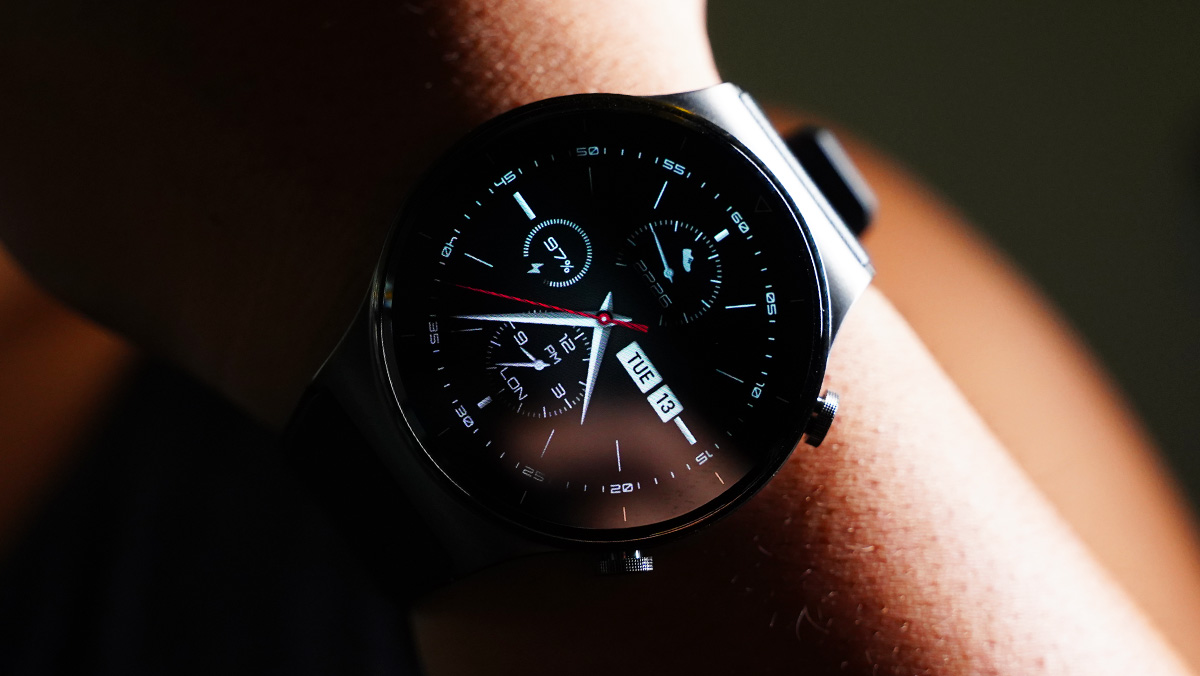 Retailing at S$398, the most premium variant of Huawei's Watch GT 2 series, the GT 2 Pro, is truly the company's most expensive smartwatch, but is by no means the most expensive in the market. In fact, it's actually quite a steal when compared to the likes of the Apple Watch Series 6 (S$599) and the Samsung Galaxy Watch 3 (S$648). Credit the premium price to the fact it is manufactured with a combination of high-end materials, such as a titanium body, a sapphire surface, and a ceramic back shell. Otherwise, it handles just like the rest of its GT 2 brethren.
Aside from being made with high-quality materials, it also comes equipped with 5 ATM (atmospheres) water and dust proofing, which means it can certainly be used for swimming both in a pool and open water. This gives it not only a really clean and classy aesthetic; it is also built like a tank, and is meant to withstand the elements — if you're absolutely okay with giving this beautiful smartwatch a few battle scars, that is.
The watch straps are made with a smooth and strong leather strap that feels great to the touch, and doesn't seem to absorb sweat that much. Its notches are super easy to slot in and remove too, an aspect that many other watch brands seem to overlook for some reason. This makes it easy to slip on and off, and holds up well even after strenuous movement exercises.
If there's one thing that puts off many smartwatch users, it's the fact that a lot of smartwatches these days still use a square- or rectangle-shaped face that, while providing oodles of space for text to be read easily, makes it stand out like a sore thumb when worn casually. No one wants to go out to a fancy dinner or play looking like they're ready to hit the gym at a moment's notice (unless that's what you actually plan to do on that day).
Thankfully, the Huawei Watch GT 2 Pro comes with a circular 47mm watch face that leaves enough room for whatever that's on it to be seen and read at a comfortable level, while looking ready to be used for just about any scenario. The only issue here is that it might be a little big for those with smaller wrists, so it might not suit everyone on an aesthetic level, simply due to its size, unfortunately.
In terms of performance, the GT 2 Pro is essentially the same as its GT 2 and GT 2e counterparts, and that's not a bad thing. The AMOLED touch screen feels really responsive, and doesn't seem to lag even after a week's worth of use. The two side buttons that are essentially Back and Select are the only ones that you need to press, but don't get in the way of its touch controls.
The Huawei Watch GT 2 Pro has a decent selection of watch faces that give you a wide variety of ways to display the information you need, or to suit the mood of the activity you're taking part in, be it a day out with your significant other, or a trip to the gym or swimming pool. Its GPS tracking is actually quite solid, and reflects the time in your current location accurately, which is pretty much essential in just about any smartwatch made in 2020.
The GT 2 Pro is also a great fitness and health tracker thanks to several features. At the forefront of these, of course, is the over 100 workout modes that lets you maintain your form at the tap of a finger. You don't even need to manually set the workout you're performing; the watch will do it for you, which is always a handy feature to have if you're the sort to constantly forget to manually set these things up. It even has a voice guide to tell you whether you're in form or not.
Other ancillary health-related features present in the GT 2 Pro include Huawei TruSleep, which the company claims to be a pretty accurate gauge of how well one gets their beauty rest each night. The breakdown between REM (Rapid Eye Movement), light and deep sleep is done in excruciating detail (perhaps a little too detailed to the point where it makes one doubt its accuracy), and is a great way to keep track of your sleeping habits if you're in need of one.
There's also Huawei TruSeen 4.0+, a 24/7 heart rate monitor, as well as an automatic stress test – something that a lot of working folks in Singapore will probably need given the fast-paced working environment here. All these health trackers can be monitored on the Huawei Health app (available on both iOS and Android), which in itself is an easy-to-use companion app to keep your personal health in check, so yes, this phone will work with non Huawei Android phones (we tested these apps on a Google Pixel 4, just for your reference.
Despite all the handy utility the Huawei Watch GT 2 Pro gets, we are reminded again that Huawei is still a pariah from Google Services as it doesn't get much third-party app support compared to its competitors.
For instance, it tracks the music currently playing on your phone, but doesn't have Spotify so you cannot navigate through the music app through your watch; you'd still have to manually do so via your smartphone, which may not always be the most handy as you might be traveling and your phone might be stashed away in a hard-to-reach place at the time being. Obviously, you can't use Google Maps on it either, so, again, you'd have to rely on your smartphone (or eyes on the road) to make your way from Point A to Point B. It's unfortunate, but something that can't be helped, and we can only hope that Huawei will introduce better ways to integrate third-party support to the Watch's OS in the near future.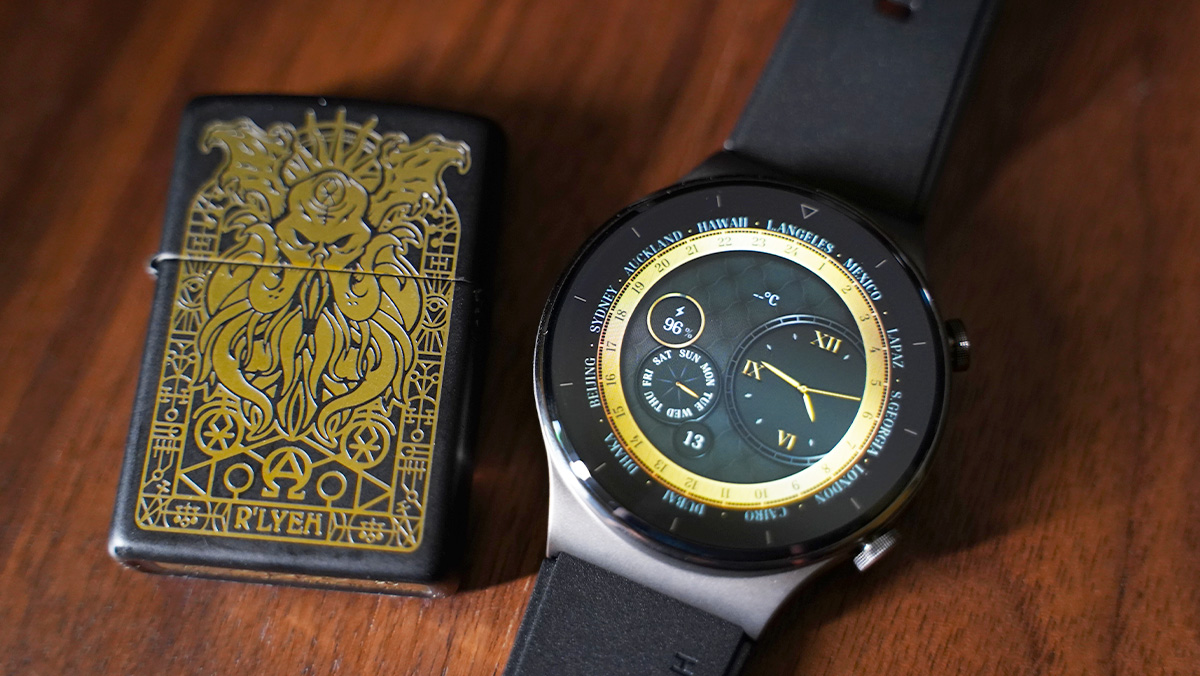 Additionally, while notifications from apps such as Facebook, Twitter and Instagram do show up on the watch (logos included), there is no actual in-app support; you can't do anything about these notifications, and have to go to your phone to be able to access them. You might as well not have them there at that point as they don't have any other function than let you know that you have outstanding things to clear on your main device. There isn't a pay service similar to Apple Pay or Samsung Pay either, which is a feature that is present on many premium smartwatches today, so the Watch GT 2 Pro loses out on that aspect as well. In a nutshell, it's hard to recommend this smartwatch given how limited it is in the third-party support department.
And of course, it has a battery life that can last for up to two weeks, provided you don't crank the brightness all the way up and don't use its workout features all that often. If you are the sort to crank the brightness all the way up and use the fitness features often, it'll last a good 5 to 6 days before needing a full recharge. That said, the charging time on the charging dock provided in the box from 0% to full took about three hours, which is relatively slow compared to the Apple Watch (2 hours). As such, you're recommended to charge it overnight so as to avoid being practically watch-less for the rest of the day.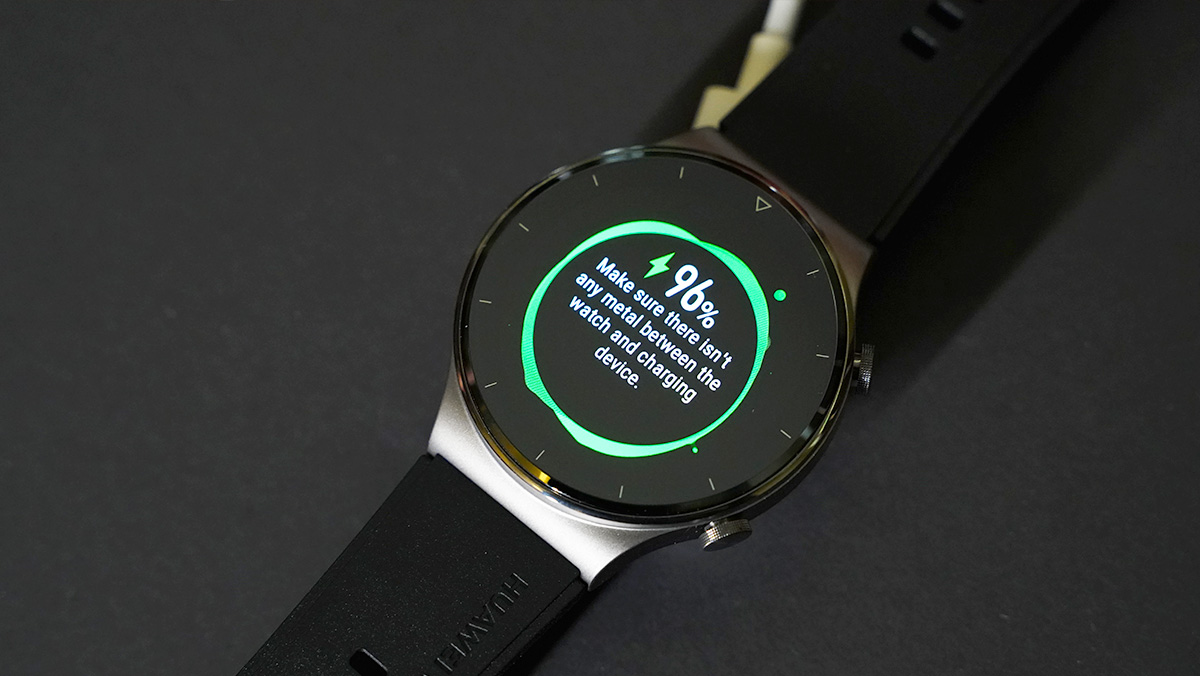 Speaking of charging, the Huawei Watch GT 2 Pro comes with the situationally-useful Qi wireless charging, where you can charge the watch with a companion Huawei phone, such as the Huawei P40 Pro+, or any other Huawei smartphone that supports reverse wireless charging, it's a great way to charge this smartwatch on an emergency basis — just don't rely on it too often, as it is much, much slower compared to standard charging on the charging dock.
The Huawei Watch GT 2 Pro is, by all accounts, a good watch. As for being smart, we're a little conflicted about that, as on one hand it has some really good fitness and health tracking features, but lacks support from third-party apps, which is basically another important aspect of being a good premium smartwatch. From the onset, we'd highly recommend you to get this one simply due to the fact that it's an absolute steal compared to other premium smartwatches in the market. But alas, for all the steps Huawei has taken forward, these steps (taken rather gingerly) are the unfortunate downsides to an otherwise solid smartwatch.
GEEK REVIEW SCORE
Summary
Huawei's premium version of its GT 2 smartwatch offering certainly comes at a premium. But you get what you pay for, which is a solid blend of form and function that will suit just about any scenario in your daily life. That said, however, the lack of third-party support severely hampers its overall utility, so your mileage may vary on this wearable.
Aesthetics -

9/10

Build Quality -

9/10

Performance -

7/10

Value -

8.5/10

Geek Satisfaction -

8/10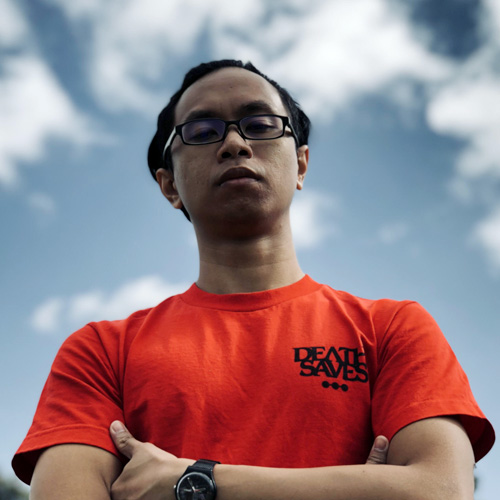 Marion has a serious RPG addiction. Sometimes it bleeds into real life; he forgets to sleep because he thinks he has a Witcher's body clock. Forgive him in advance if he suddenly blurts out terms such as "Mind Flayer" and "Magic Missile", because never once does he stop thinking about his next Dungeons & Dragons game.
---

Drop a Facebook comment below!