At its recent Apple event in September, Apple wowed the world with not one but three new Apple Watches. It brought back the three-year-old Apple Watch Series 3, and announced the more wallet-friendly Apple Watch SE, and finally the latest Apple Watch Series 6. 
Specs wise, it feels like Apple has taken a smaller leap forward compared to its other Apple Watches, with only a small number of new features to Series 6 but what it does bring to the table is a new blood oxygen monitor, a whole range of new colour and finishes, as well as Apple's new WatchOS 7. 
Without a doubt, the highlight of the Apple Watch Series 6 is the new Blood Oxygen Monitor which helps to give users an indication of their blood oxygen level through the use of red LED lights on the underside of the watch. The test itself will only take a quick 15 seconds and comes with a nice animation as the watch counts down.
Like the ECG feature though, Apple notes that the app is designed for general fitness and wellness purposes, and is not meant to be used as a medical app. So if you ever find yourself hiking and will like to check out what's your blood oxygen level at that point in time, that's okay but if you ever feel like something's wrong with your health, it is best to consult a doctor straight away instead of relying on the app as a medical point of reference.
For now, the app will not suggest you to see a doctor if your blood oxygen level is below or above a certain amount but Apple has launched three health studies based on data from the blood oxygen sensor so there is a possibility of Apple using the sensor to alert its users of certain conditions in the future but for now, that feature does not exist.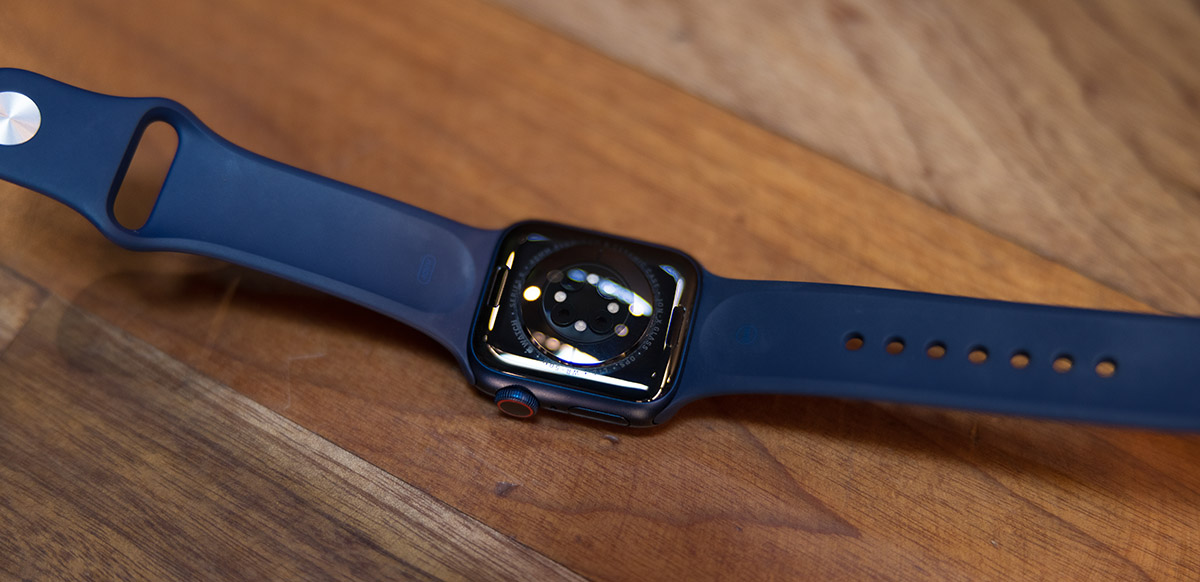 Perhaps one of the most notable reasons to purchase an Apple Watch Series 6 is its many colours, finishes, and bands to go with your outfit for the day. The Series 6 comes in not only aluminium but also a stainless steel finish, or if you want to look really fancy, there are also ceramic and titanium finishes to splurge on. And it also comes in exclusive colours like gold, blue, PRODUCT(red), and graphite. This joins the already existing silver, grey, and rose gold shades.
Furthermore, aside from the typical band which features a clasp, customers can choose to purchase the new Solo Loop for the Series 6. This wrist band comes in nine custom sizes, which you can determine by getting the assistance of the Apple Store employee, or by measuring your wrist at home.
The size you get for the Solo Loop might look smaller than your wrist, and that it could not possibly fit, which was exactly what we thought for the Solo Loop we received. As it turns out, because it comes in a soft, stretchable silicone, we could easily slip the band on and off, and it fits snugly on our wrist without being either too loose or tight.
Aside from the colours, finish, and the new Solo Loop, aesthetics-wise the Series 6 looks mostly like the Series 5, with a similar shape and digital crown used to scroll through menus on the watch.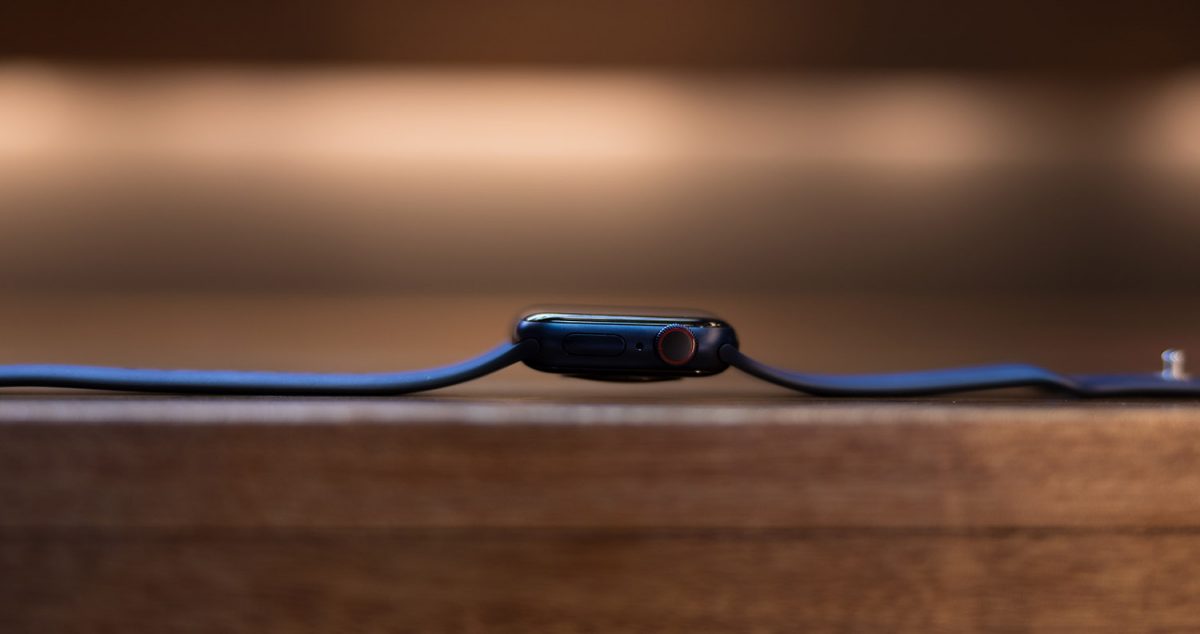 Though with WatchOS 7, you now have more watch faces to choose from. From ones that show tons of handy complications on the watch face, to our personal favourite Photos watch face which lets us select up to 24 photos for the watch face to display.
Speaking of display, the Series 6 comes with a 2.5-times brighter display, making it easier for users to see what's on-screen even under bright sunlight. Furthermore, it comes with the always-on display that lets you easily get a look at the time without needing to purposely tilt your wrist up to turn the watch display on. You can simply glance down at your wrist to ascertain the time and other necessary information from the complications.
According to Apple, the Series 6 comes with Apple's latest S6 chip which is said to perform 20% faster than its predecessor and when using, the display certainly does feel incredibly fluid and fast, with fast and snappy app launches.
As with the Series 5, the new Apple Watch also comes with stellar fitness tracking with its activity rings helping to give you an overview of your activities for the day so far, as well as subtly nudge you to exercise or walk a little more to help complete the rings. Users can easily track their fitness and workout data on Apple's Fitness app, which shows users the kilocalories burnt, the distance travelled, and their average heart rate during the workout.
As a smartwatch, the Apple Watch Series 6 is perhaps unparalleled in its ability to provide timely notifications and updates to users, as well as the handy option of using Apple Pay to make contactless payment through the Apple Watch. The watch also comes with a whole series of apps for both productivity and health and wellness, including the Noise app which now measures the noise of not only the user's environment but also the noise level through the user's headphones. Though these are also features offered on the Apple Watch SE, so if you are looking for a more affordable Apple Watch, you might want to consider the Apple Watch SE instead.
As for battery life, we found that it is fairly solid, with the Series 6 able to last for around a day and a half on a full charge, with always-on display and fitness tracking. Though it is worth noting that if you wish to use the WatchOS 7's sleep tracking function, you will need to make sure your Series 6 is sufficiently charged first. This is where fast charging comes in handy, as you are able to pop the watch on after a long day of work, or perhaps after an evening workout, and have the watch charge to full in less than 2 hours which should be enough time for you to get ready for bed.
The Apple Watch Series 6 is Apple's latest and best smartwatch yet. However, it really is best for those upgrading from the older Apple Watch Series, such as the Series 1, 2, and 3. As the previous Series 5, 4, and even the new Watch SE still perform just as great, with the Series 6 bringing small quality of life upgrades and the new blood oxygen sensor to the mix. If you can live without these features, and want a more affordable smartwatch option from Apple, there is always the new Watch SE.
Ultimately, while it isn't that big an upgrade from the Series 5 and 4 Apple Watches, if you are looking to procure Apple's latest premium smartwatch, perhaps with the new Solo Loop and titanium or ceramic casing, then look no further than the Apple Watch Series 6, which is priced from S$599.
GEEK REVIEW SCORE
Summary
The ideal smartwatch for anyone looking to get Apple's latest premium Apple Watch. Comes in a number of new colours and finishes to suit your style of the day, as well as fitness and wellness features to help you monitor your health.
Aesthetics -

8/10

Build Quality -

9/10

Performance -

8/10

Value -

7/10

Geek Satisfaction -

8.5/10
---

Drop a Facebook comment below!