It is not a stretch to say that pretty much every laptop look and feels the same, with its cool metal exterior, open lid design and keyboard, be it a gaming laptop or one more for productivity.
Why redesign the wheel? Well, why not try when you know you have a winning design?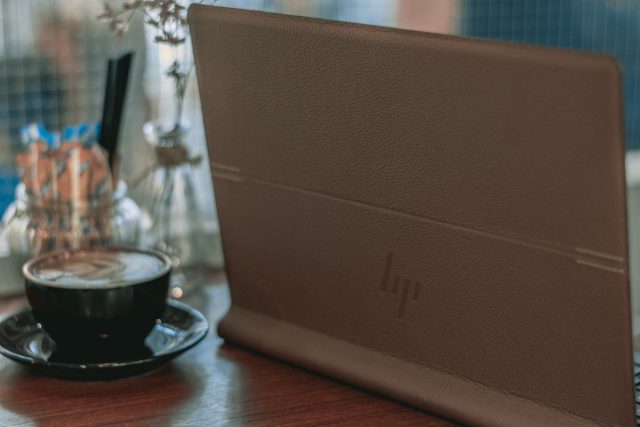 HP aims to stand out from the rest with the release of the Spectre Folio, which comes in a leather wrap folder. But unlike a laptop case that you can remove and put aside, the Spectre Folio's leather wrap is non-removable, and is hand stitched into the laptop's body, making the leather shell an integral part of the laptop.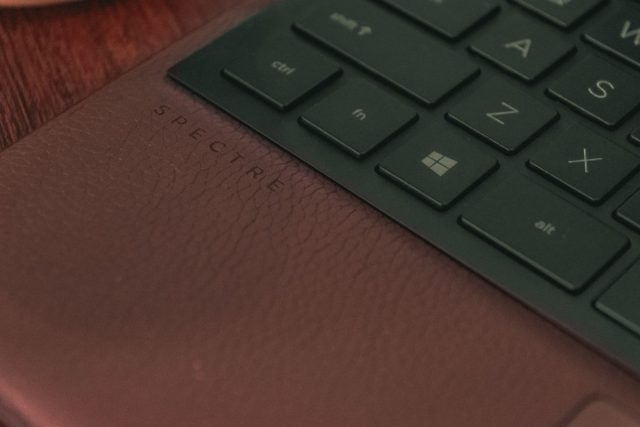 Coming in at a thickness of just 15.2mm, the Spectre Folio is incredibly thin, especially for a 2-in-1 laptop. It's both a laptop and tablet, but unlike LG's Yoga series or Microsoft's Surface laptop, the Spectre Folio open up a full 360 degrees.
To switch between modes, simply snap the screen off at a hinge in the middle of the 13.3-inch (1920 x 1080) full HD screen (Don't worry you are not breaking the laptop), and from there, just push the screen down and it will fold over the keyboard, with the leather wrap on the other side, giving the Spectre Folio the appearance of an exquisite tablet. Think iPad + Folio keyboard cover. Kind of.
The Spectre Folio used in this review comes with the Windows 10 OS and the i5 Y series processor, which unfortunately, can easily get bogged down and overloaded when it is running too many applications. Though as long as one are not running anything too extensive such as a game that has high spec requirements on the Spectre Folio, it should be fine.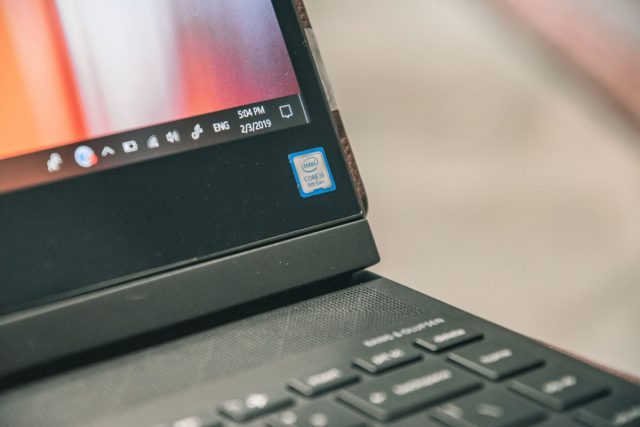 Though the Spectre Folio does not have amazing specs with regards to GPU, with only the Intel UHD Graphics 615, you can still play games with low specs requirements without compromising too much of the frame rate and gaming experience. This reviewer played a game of Kingdom Two Crowns and while the frame rate did drop from 60 to around 30, with the game being a simple side scroller, it still worked just fine overall.
This review set comes with the following specifications:
Processor: Intel Core i5-8200Y CPU @ 1.30GHz
GPU: Intel UHD Graphics 615
RAM: 8GB
Storage: 256GB SSD
Dimensions: 320mm x 234mm x 15.2mm
A fully charged Spectre Folio can last for a pretty long time. While it is not as long as the 18 hours promised to us by HP, it still will last you through a long workday without needing to be charged. The Spectre Folio reviewed still had around 80% of battery left after being used for about three hours for simple work on the internet. A definite plus point when you need to be out and about, and will not have access to a power socket to charge your Spectre Folio.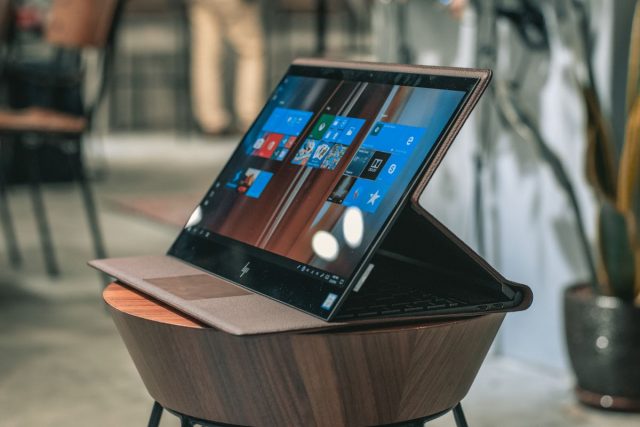 Also, unless you use it extensively while the laptop is charging, the Folio does not overheat easily. Perhaps it is the leather doing a good job of insulating the heat but even after a Netflix binge session, the laptop was only warm to the touch and not overly hot.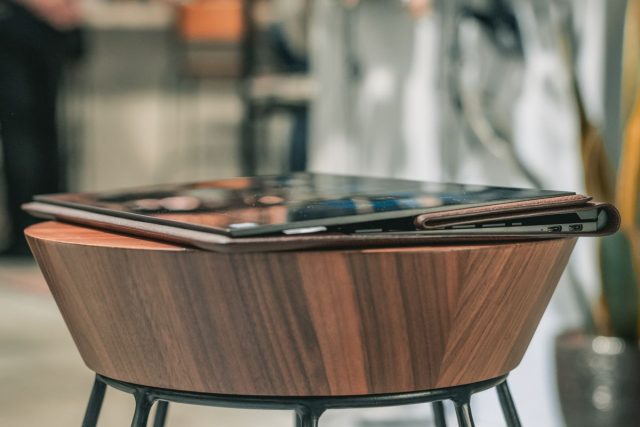 The Folio also comes with a pen and a pen holder that you can attach, using the sticky adhesive on the holder, by the side of the screen. While the pen may not be as responsive as the Apple pencil, it is still a good way to navigate around the Folio when it is in tablet or half tablet mode, if you do not want to get fingerprints on the display.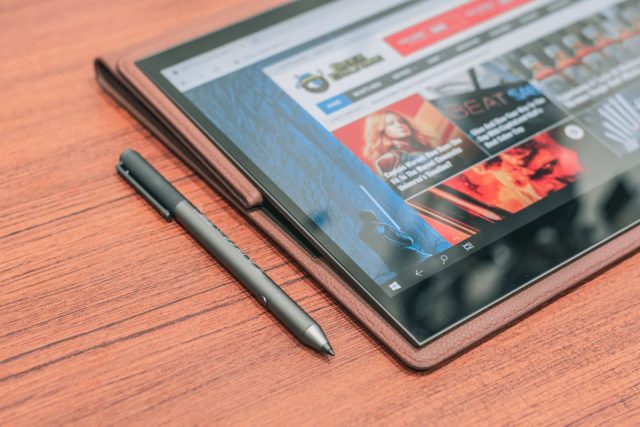 However, despite being a thin laptop that can be easily slotted into your bag and carried around, the Spectre Folio is actually significantly heavier than it looks, at 1.5kg. That is again probably due to the leather wrap around the laptop, and you will definitely notice the weight when you are carrying the laptop for the first time.
The speakers of the laptop leaves a lot to be desired, as the sound it produces is best described as tinny and sharp, with little to no bass reproduction. This is despite the speakers being endorsed by Bang & Olufsen. You are better off listening to your shows music using the earphone jack on the Spectre Folio.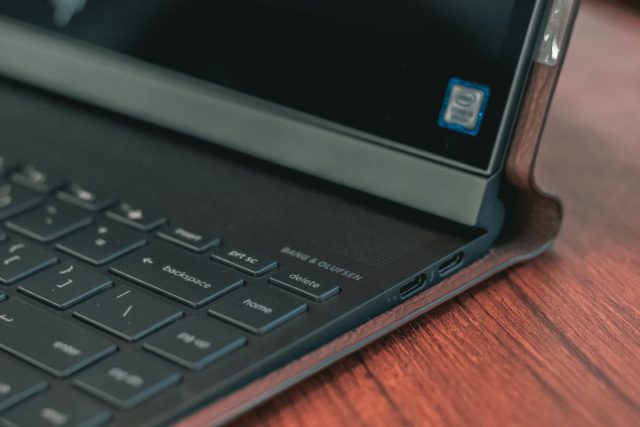 The Spectre Folio also only has three USB-C ports, hence you will need to use the adaptor provided, or use a USB-C to USB 3.0 hub to be able to use your mouse or other external devices such as a HDD.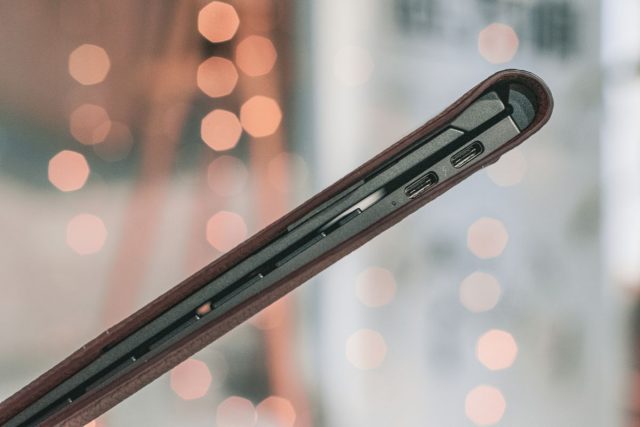 Overall, the Spectre Folio is a premium looking laptop that is sure to turn heads when you take it out of your bag. While some of its features such as the speakers and average processors might not justify the high price point at S$2,399, it is still a good laptop to have and bring on the go. The Spectre Folio might not be a star, but it will definitely make you the star when you show it off in public.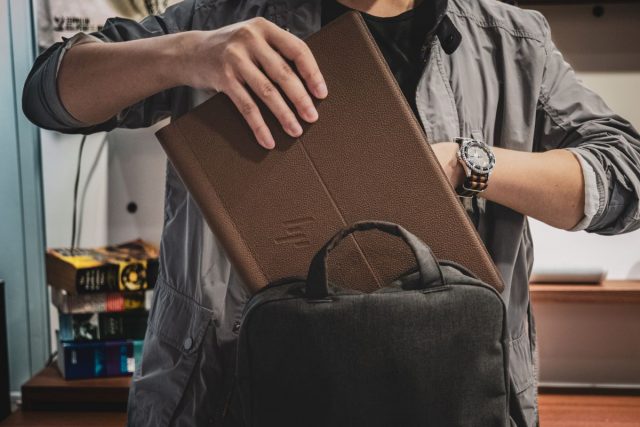 GEEK REVIEW SCORE
Summary
While it is not perfect, the HP Spectre Folio is still a well-designed two-in-one laptop that looks and feels incredibly premium. Just like its price tag.
Aesthetics -

9/10

Build Quality -

7.5/10

Performance -

7.5/10

Value -

7/10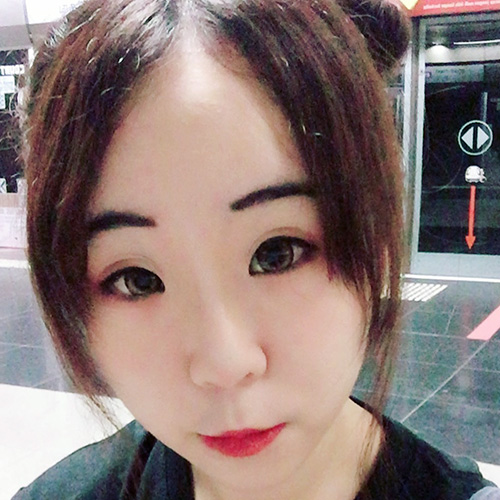 Germaine is a fun-sized introvert who loves nothing better than sleeping in on rainy days. She can be found reading fanfiction and manga while still waiting for her Hogwarts acceptance letter. It'll come eventually.
---

Drop a Facebook comment below!