Despite being one of the first well-known brands to create sound cards and MP3 players back in the '90s, Creative hasn't been able to maintain its reputation as an audio giant. Instead of aping the competitors with overpriced and ill-designed headsets, the Singapore company has continued to develop more intuitive sound, especially with wireless technology for today's listeners. Enter the Creative SXFI AIR Headphones, which now allows you to experience holographic audio without having to use the original Super X-FI USB-C based dongle that's plugged into a device on one side.
What Creative has dubbed "Headphone Holography" is a result of using audio software processing of the SXFI name that simulates a surround-sound speaker setup within a pair of headphones. It delivers the same expansive natural experience with the same original depth, detail, realism, and spaciousness, such that it feels as though you are physically there at the scene. In this sense, this pair of headphones does live up to its expectations – well, sort of.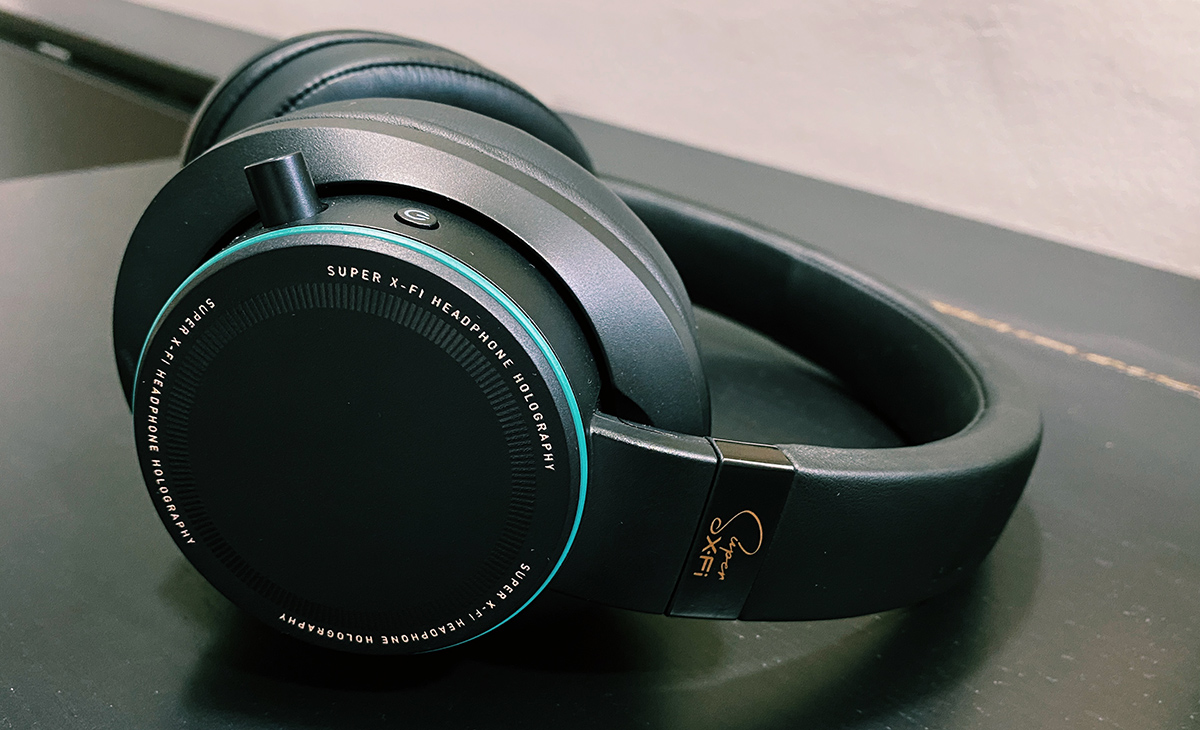 The Creative SXFI AIR comes in a very nice semi-gloss black with a smooth finish, with customisable RGB rings around the over-ear cup that makes it very appealing. The overall build quality feels sturdy despite its plastic-y nature.
Weighing in at 338 grams, the headphones do feel noticeable when you put them on for the first time (due to the 50mm Neodymium drivers on top of the bells and whistles), but it's nothing too substantial that would cause discomfort in any way. The user experience remains pleasant – due to the materials made of mostly hard plastic – and comfortable since it comes with a thick layer of memory foam which is made of a breathable material. The headband uses an optimised clamping force for a secure fit on your head, and its adjustable length means you won't have to worry about the tightness, making it great for long hours of use, especially for bespectacled users.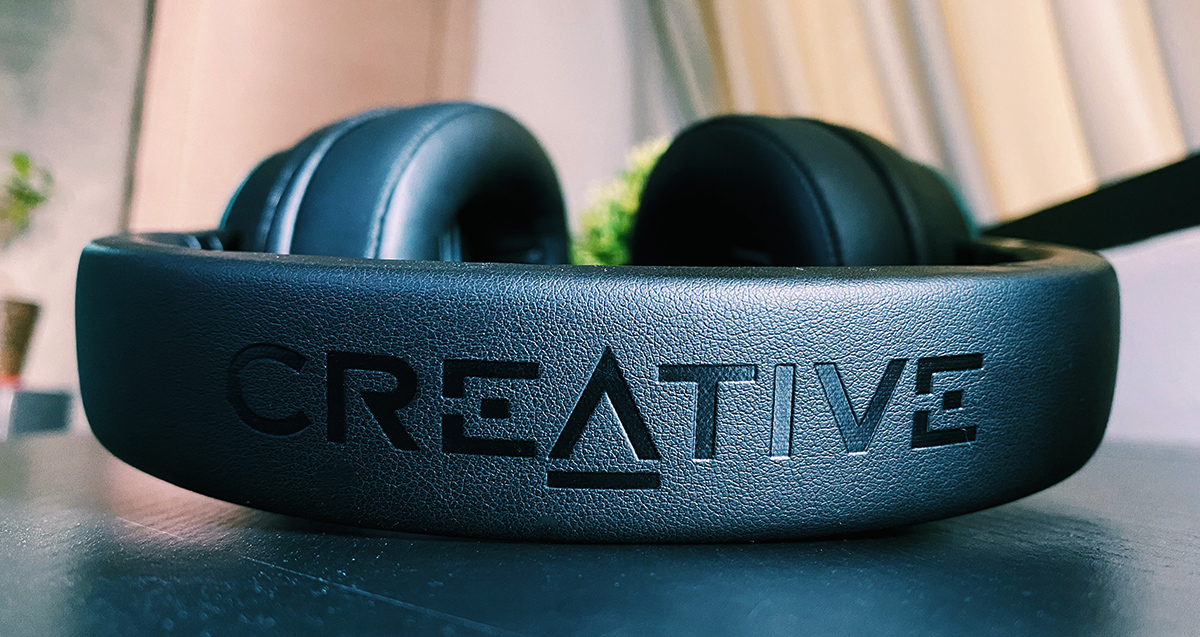 In terms of additional accessories, the Creative SXFI AIR headphones comes with a USB-C cable for charging, an analog 4-pole, and a metre long 3.5mm cable for those who'd want to connect to your phone port or desktop PC.
The touch system is a neat way to control the headset. The left cup serves as a touchpad where users can make certain swiping gestures to adjust the volume, take phone calls, and skip tracks, saving you the hassle of pressing buttons or whipping out your phone.
There are also audio cues when powering on the device as well as selecting audio sources. Another feature is the customizable 16 million RGB colour ring that changes according to the corresponding battery percentage. Users can also customise the colours via the SXFI Control App, but truth to be told, most might not bother switching things up. Still, it's a decorative edge for gamers who want the RGB aesthetic.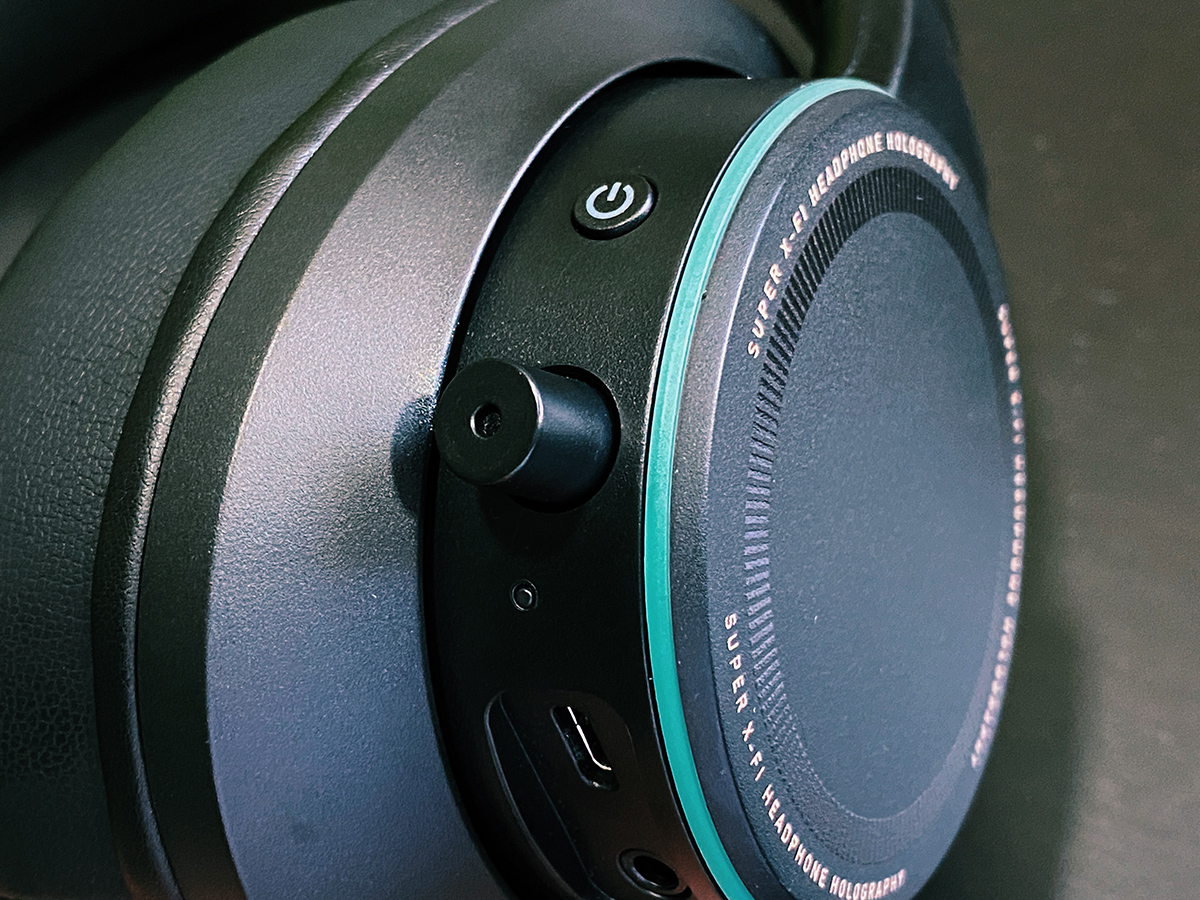 There's also the power button, headphone jack, the NanoBoom mic port, USB Type-C port, 3.5mm line-in, and an audio source selection button which lets you switch between four connectivity options (Bluetooth, 3.5mm line-in, USB, or micro-SD).
A less common feature, the micro-SD slot allows you to play music stored in the SD card. While this may not seem useful since most people play music from their mobile devices, it's handy when you want to conserve the battery on your other devices, or use the headphones for hours where there's no wifi connection. It's a neat carry-over from the MP3 days, where folks had music kept on storage devices. Another neat feature is that you're able to play high-resolution lossless FLAC files with this, a format that other devices might otherwise struggle with.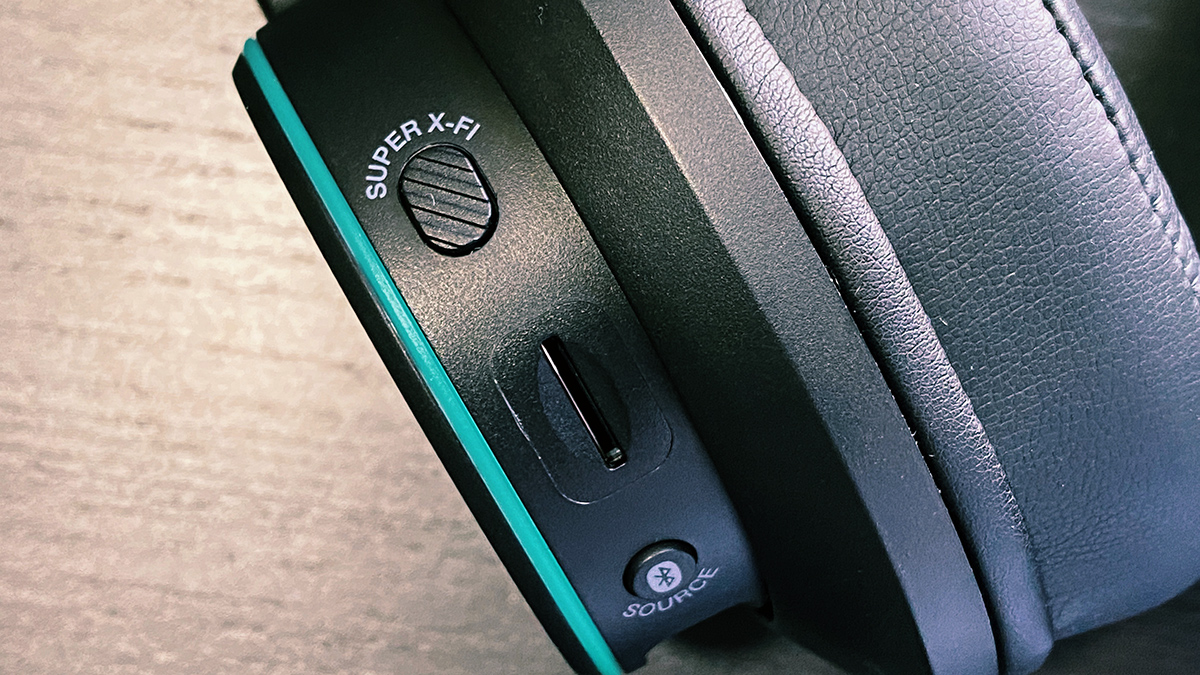 For the microphone, it's a detachable NanoBoom mic and utilizes both Bluetooth 4.2 and USB connectivity for a touch of convenience. The headphones are also compatible with 3.5-millimeter line ins, as well as USB to USB Type-C connections.
Of course with wireless headphones, many consider battery life and connection quality to be two major concerns. Battery life is quoted at 10 hours, which some might consider lacklustre in terms of portability. That being said, the headphones made it through game sessions on Call of Duty, watching Netflix, and listening to music on Spotify that clocked in about 8 hours before running flat, which should be enough to cover you for a day's worth of work. However, its 2.5-hour charging time might be a tad long compared to other headphones in today's market that take about half the time to get a full charge.
The device's connection proves to be equally competent, and makes it possible for one to have a phone call, or leave the phone on the couch while getting something from the fridge five metres away, without experiencing any distortion or disconnection.
What seems to be the hassle yet makes perfect sense to set-up the Super X-Fi App. As our heads and ears are shaped differently, that means we all perceive sound differently as well. When it comes to sound personalisation, Creative takes another step by asking you to take a picture of your head and ears to customise the best audio profile for you. That's where the problem lies: having someone else to take a photo for you seems less tedious than to do it yourself, and setting it up takes about six to seven minutes. We've had no issues linking it via Bluetooth though, with the app immediately recognising it as a paired device. Once done, your audio profile automatically uploads to the cloud and is ready to be downloaded for use on other selected compatible devices.
When it comes to audio quality, the Creative SXFI AIR Headphones do well, and only well after activating SXFI via the button on the left ear cup. This, however, comes across as a little bizarre – there seems to be little point in doing so, especially when the audio processing should come as is, and get tuned out later.
The SXFI AIR sounds great and produces a big and powerful performance that makes Dire Straits' "Money for Nothing" feel like an audio liveshow. Drums and bass are deep and punchy with no distortion. Mids and highs from the vocals and guitar become slightly duller with the exaggerated bass, but detail is still handled well enough for a wireless headphone. More specifically, the Super X-FI excels in creating an expansive wide sound staging which grants you a sense of where the instruments are.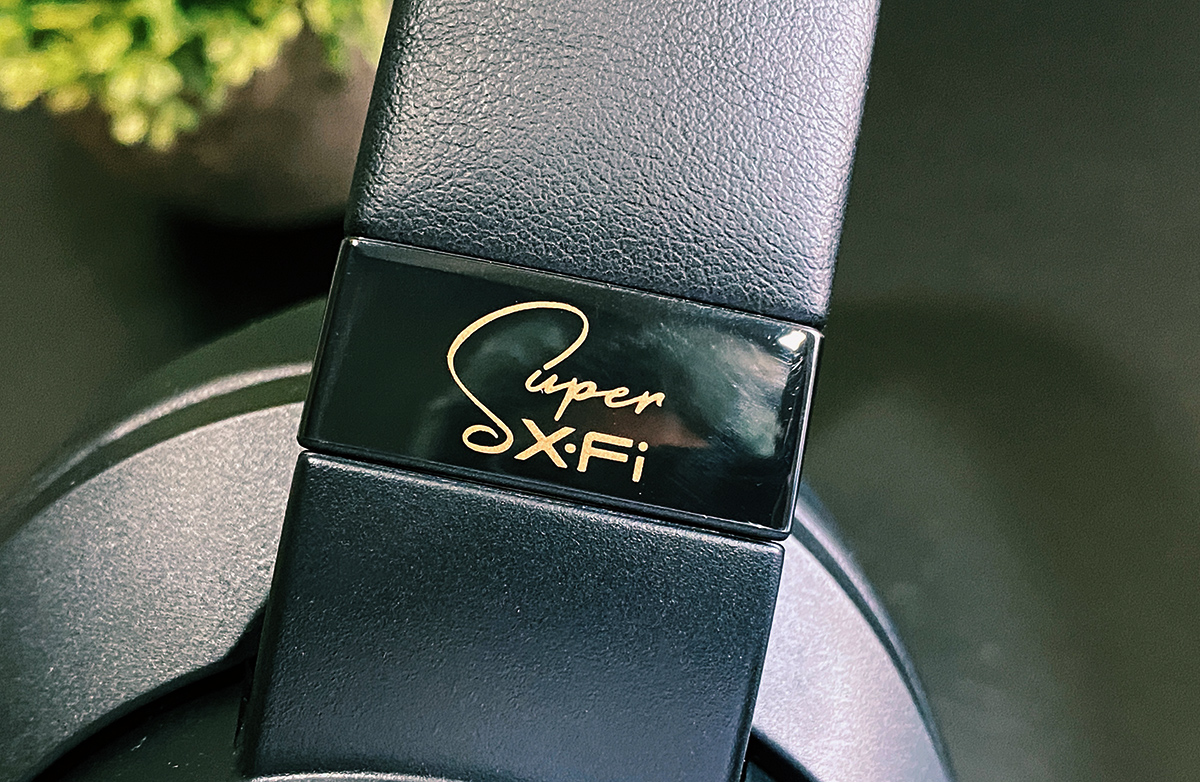 Playing Call of Duty: Modern Warfare with the help of the Super X-FI app downloaded on PC gives bombs and gunshots more depth and impact. Bullets can be heard whistling over from left to right, and you're able to tell if approaching enemies are nearby – courtesy of the device's 7.1 surround sound feature. There is certainly no shortage of heft when the gunfights kick off.
Jump to a Netflix stream of Star Trek: Into Darkness on an iPad, and it results in even more dramatic improvement, with sci-fi and futuristic sounds like phasers and starship engines whirring sounding bigger and weightier. Subtle soft details like the beeping of electronics and background chatter can be heard in the background, and that really sets you into the scene. The soundtrack grabs your attention and offers a great sense of dynamics when it's all mixed together in a tense scene.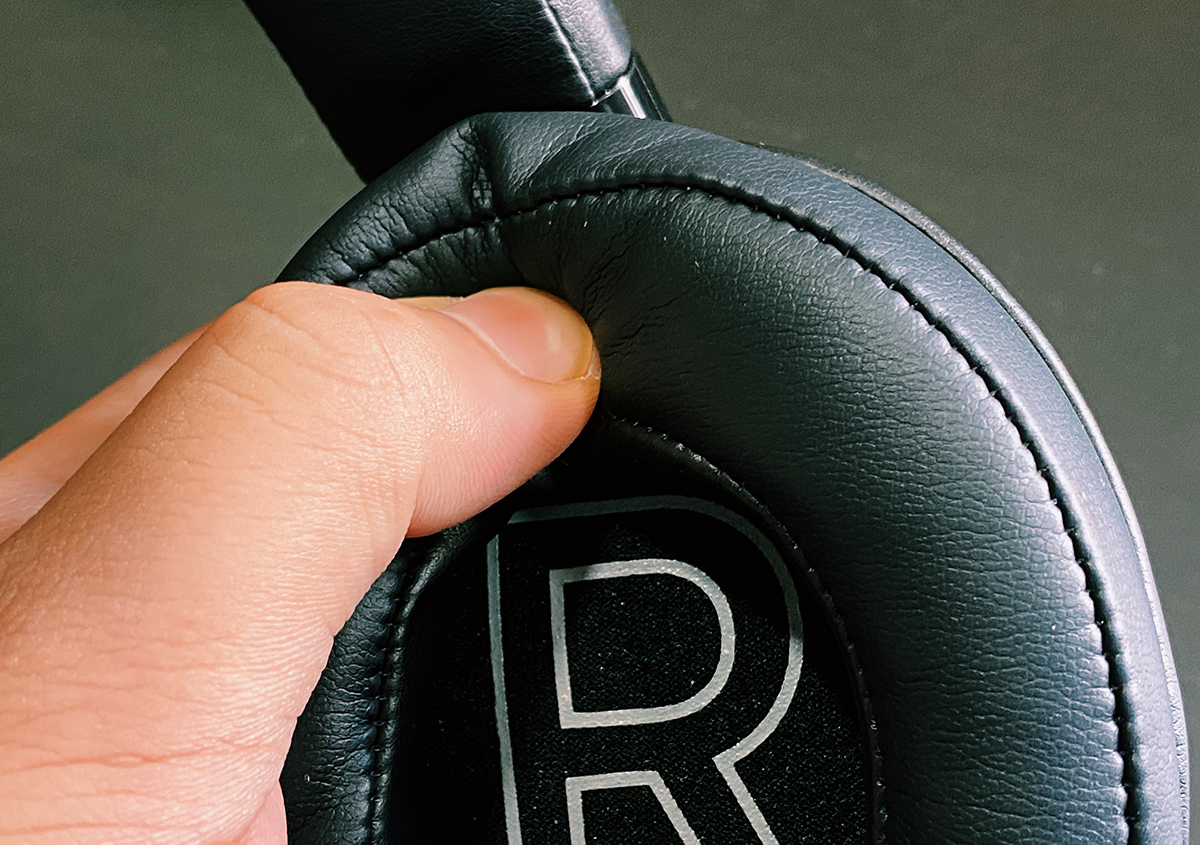 The results are likely to vary though, since the SXFI technology is tailored to an individual head and ear profile. In any case, listening to the SXFI AIR is very flexible and almost every genre of music will sound accurate courtesy of the headphones' neutral response.
Sound isolation is good but not great. It doesn't come with active noise cancellation, leaving with the large sized leatherette earpads effectively blocking out external sound, which is good enough for gamers who wish to remain free of environmental noise.
Mic-wise, the removable NanoBoom microphone reduces some background noise. It's not completely isolated but people on the end would be able to comprehend what you're saying accurately – but don't expect people to listen to you in the bathroom… unless they want to. The microphone is pretty discreet with its small form factor, only protruding about 8mm away from the port, and works well in controlled environments.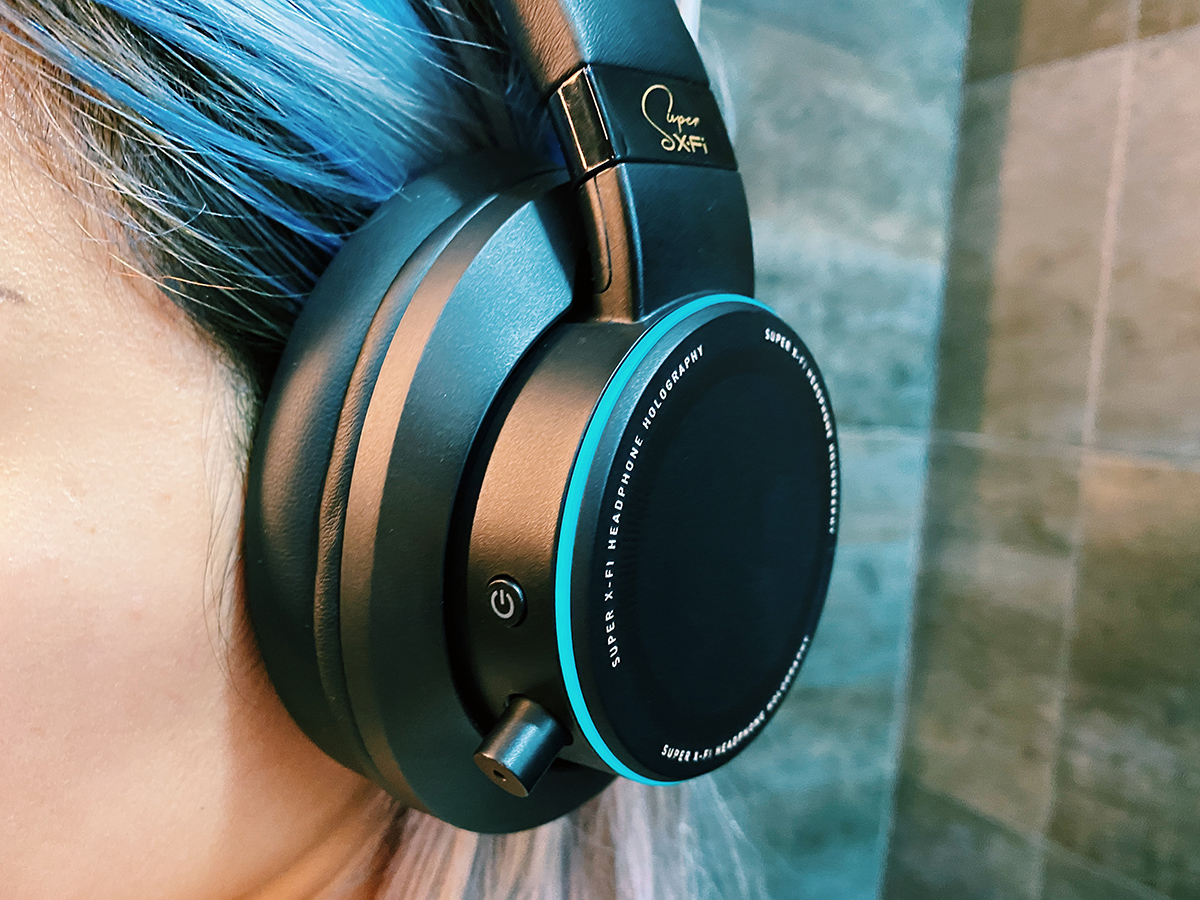 The best way to describe the Creative SXFI AIR would be a jack of all trades, but master of none. Though the SXFI technology is supposed to be the star of the show, it felt more like the various connectivity options and versatility of the headphones outshined the tech behind it instead.
It goes without saying that SXFI does fulfill the needs in gaming, listening to music, and watching movies. In most situations, the Super X-Fi processing is comprehensive, but the headphone's design and build doesn't seem to fit into louder environments. As such, it definitely feels more of a companion for an indoor, relaxing session at home, than the outdoor hustle like going for a jog, or commuting to and fro work. Because of its design, it's also not as portable – like some other wireless headphones, it could do with folded hinges, or at least a hard case to go along with it..
More importantly, though the set-up takes a little bit of your time, it is a must-do before you can really enjoy what the SXFI has to offer. The gamer and avid music listener are perhaps the best options to pick this up, because a simpler plug-and-play option may be more appealing to the masses. Besides, not everyone will know the how-to as well, so this would most likely be a miss than a hit.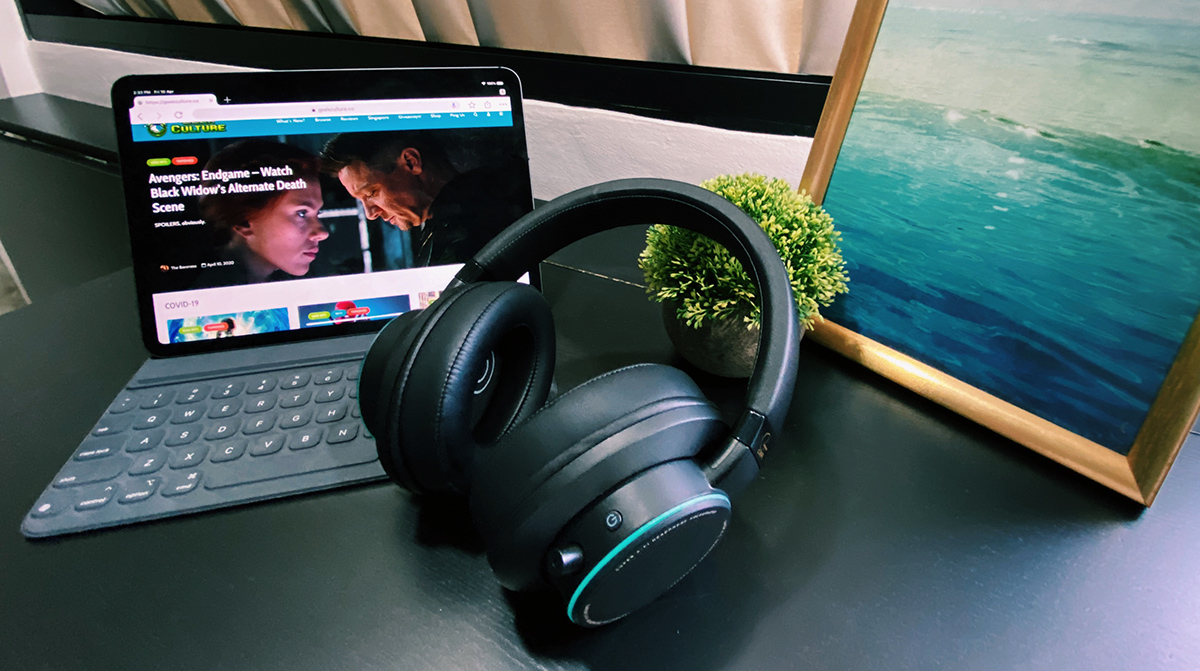 For what is worth, Creative has put as much as they can in these headphones, and it's a solid headphone experience for the price you're getting. Whether wired or wireless, the SXFI AIR has the versatility of being compatible with a variety of devices that not many other headphones offer, and the holographic audio experience proves to be unique and consistent. Still, it feels like Creative could do a lot more to explore their wireless line, and the SXFI AIR is just the tip of the iceberg. We can look forward to perhaps a more premium, higher-end spec in the near future.
GEEK REVIEW SCORE
Summary
The SXFI AIR is a versatile and great-sounding pair of headphones that can be used across a wide range of activities. However, they truly sound at their best only when Super X-FI is activated, bringing more dimension and life to the normally flat audio. Still, its superb surround sound is still good enough for an immersive experience, especially at its price.
Aesthetics -

6.5/10

Build Quality -

7/10

Performance -

8/10

Value -

8/10

Geek Satisfaction -

8/10