All this talk about high-end machines might make you think that they are the only machines worth picking up but for non-power users who need a machine for normal, everyday use, there is the mid-range ASUS VivoBook S15 S533. If the ExpertBook B9450 is too pricey for you and you are looking for something a little more affordable that performs reasonably well, this is it.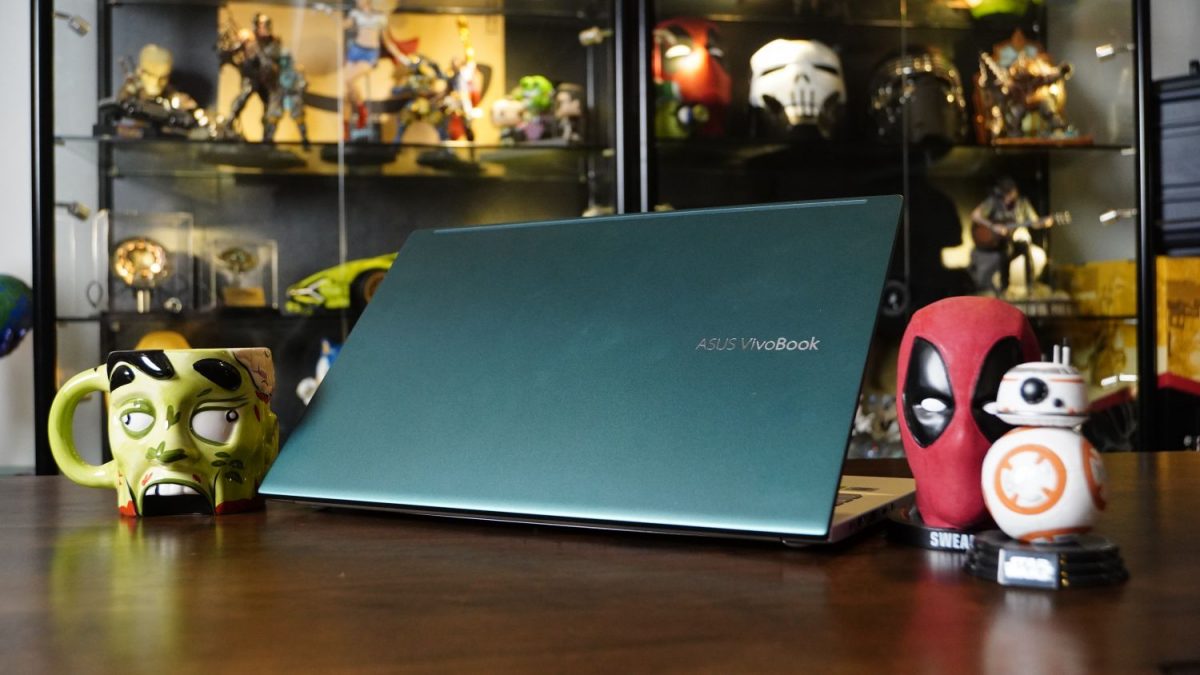 One of the first things you will notice from the VivoBook S15 is the vibrant green colour on the laptop. According to ASUS, the 2020 VivoBook has been designed to appeal to a younger audience, with laptops that not only function well but also look good. This review unit comes in Gaia Green, based on the Greek goddess of the Earth, though there are other colours including white, black, and red. Still, we particularly like this colour scheme on the VivoBook unit we got as it is not often you see a laptop released in green and it'll certainly help you stand out from the crowd.
Continuing on the theme of appealing to a younger audience (or Gen Z users, as ASUS commonly refers to them as), the 'Enter' key on the keyboard also comes outlined in yellow, meant to represent "overthrowing the old system and creating substantial change." But for all intents and purposes, this seems to be purely an aesthetic choice.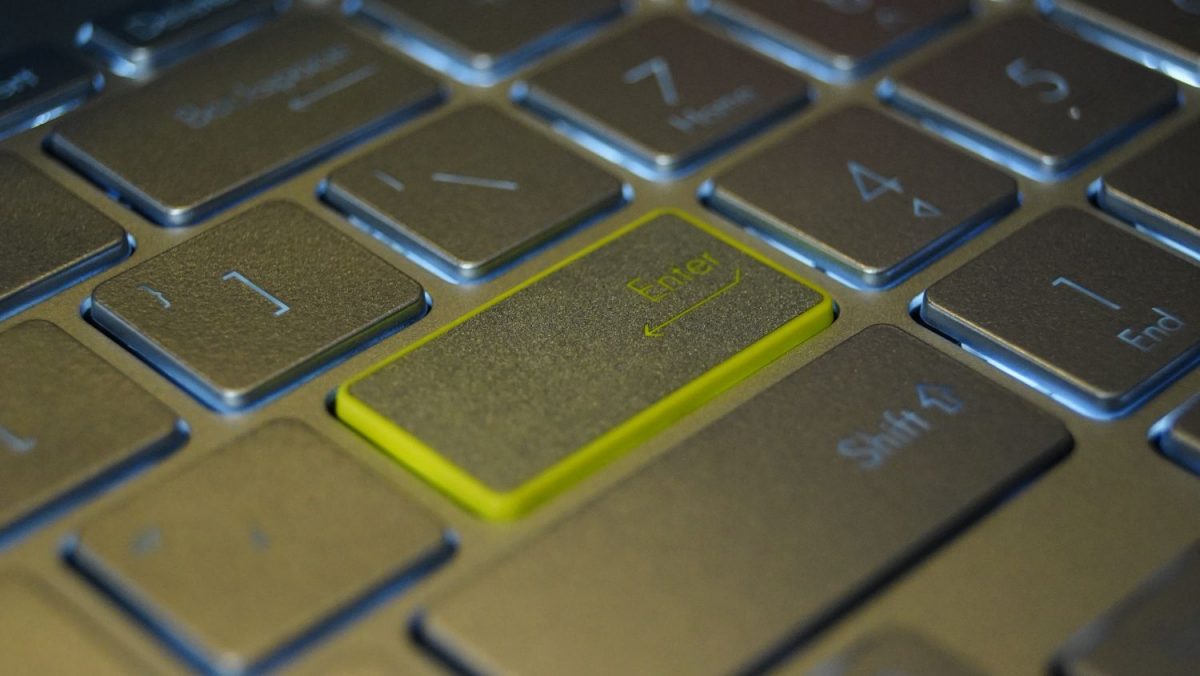 The keyboard is fairly standard, with keys spaced far apart enough to have a comfortable typing experience and the VivoBook comes with a number pad by the side for easy typing of numerical digits. We also noticed the keyboard flexing ever so slightly when we pressed harder on the keyboard which shouldn't be a problem to most users unless you tend to type rather forcefully on your keyboard.
Aesthetics wise, the VivoBook S15 definitely looks a lot more geared towards younger audiences as compared to ASUS' other more sleek and sombre looking business laptops.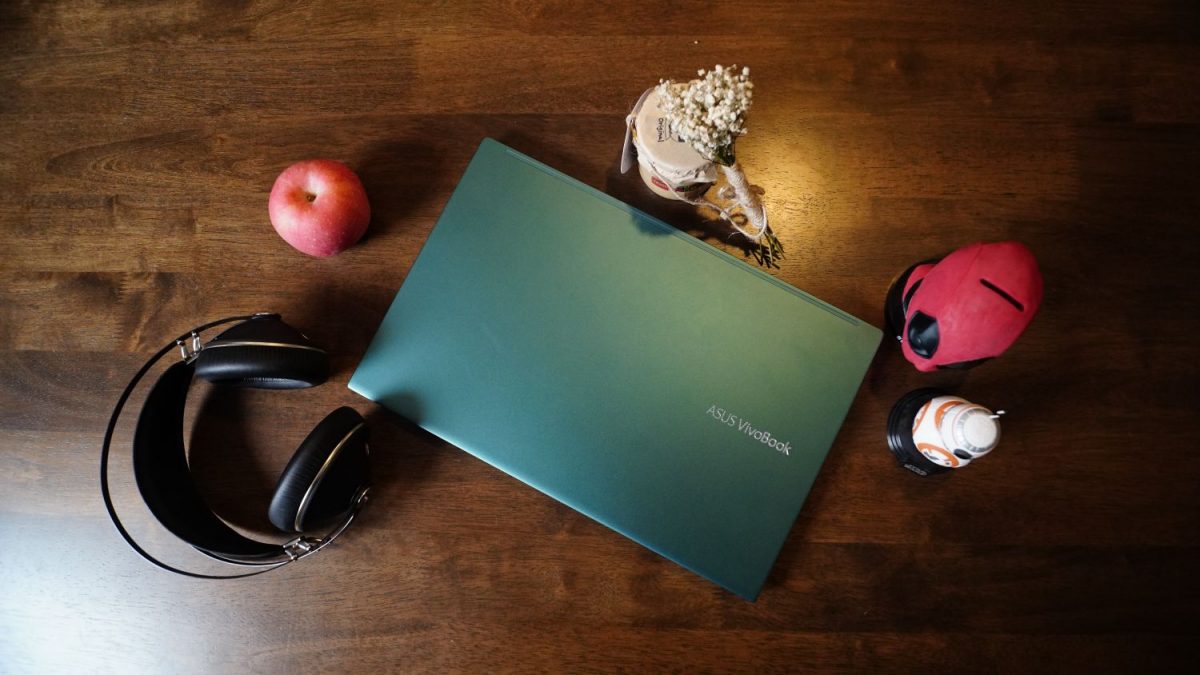 Aside from that, the VivoBook S15 comes in a metal chassis and plastic bottom plate which helps to make the laptop feel a lot more premium than its price lets on. It is also only 1.61cm thick and weighs 1.8kg making it easy to slip into your laptop bag and carry around, though it is definitely heftier compared to the other work laptops ASUS has released this year.
The ASUS VivoBook S15 comes with a 15.6-inch Full HD (1920 x 1080) anti-glare display with 250 nits of brightness. We observed that it had great viewing angles all around and the screen was suitably bright enough for us to comfortably watch our shows on Netflix and YouTube. Plus, it has great contrast and the LED-backlights don't flicker at all.
The thin NanoEdge display on the VivoBook S15 comes with 5.6mm bezels which helps to increase the screen-to-body ratio on the laptop to 86%. Also, if you find your 13 or 14-inch laptop screens too cramped to do multi-window work then you will definitely like working on the S15 as its 15.6-inch display is more than big enough for us to have two, or even three, windows open without it looking cramped.
Despite opening multiple tabs and windows on the VivoBook S15, along with Adobe Photoshop and messaging apps like Telegram and Discord running in the background, the VivoBook was more than capable of running smoothly. The VivoBook is powered by Intel's new 10th-generation i7 1.8Ghz processor, and comes with 1TB of M.1 NVME PCIe 3.0 SSD, to ensure that the laptop is capable of handling every task, including surfing the net and working on documents with little load time and lag.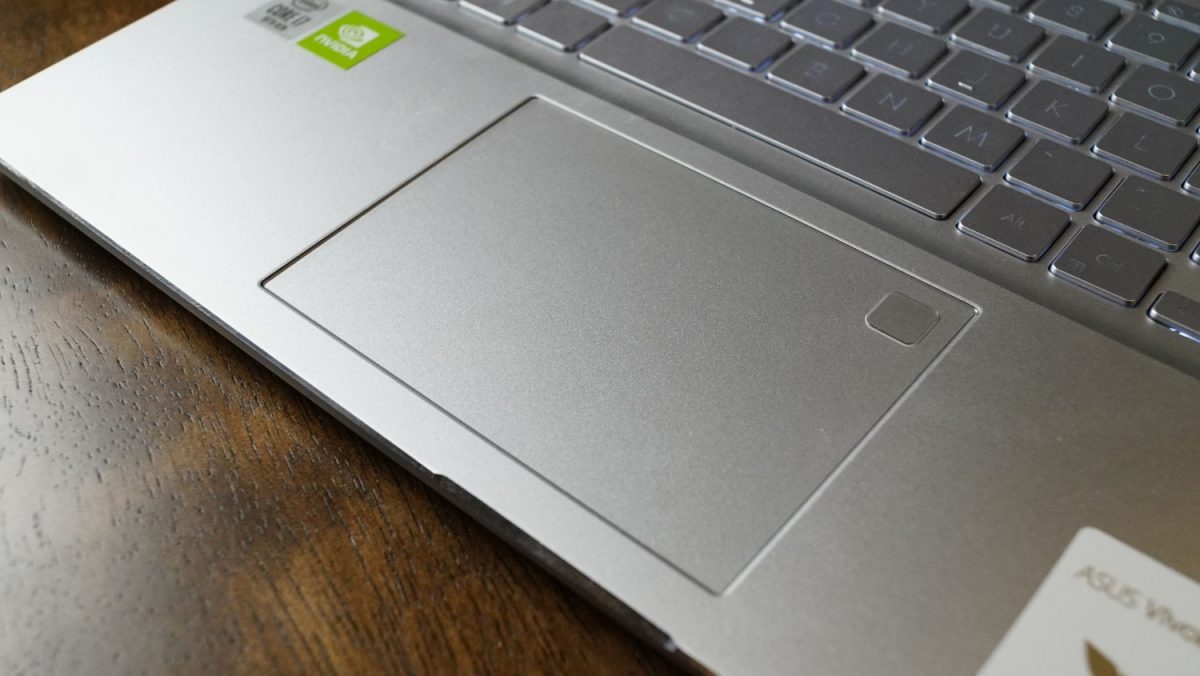 The touchpad below the laptop allows for easy gliding with no stutter and the full press is also responsive. Not only that, the top right of the touchpad features a fingerprint reader to allow users to log in faster and more securely.
For those worried about the laptop heating up when in use, the laptop managed to remain warm to mildly hot to the touch at the most even after a whole day of usage, with little to no noise emitted from the laptop which is a pleasant surprise for a laptop in this price range.
Another aspect of the VivoBook S15 that we really liked was its great selection of ports. To the right of the laptop, you will find two USB 2.0 ports and a microSD card reader, and on the left you will see one USB 3.0 port, a USB-C port, and an HDMI connection, as well as the charging port for the laptop and a 3.5mm earphone jack. There aren't any Thunderbolt 3 ports but we guess it's a trade-off ASUS made to keep the VivoBook S15 affordably priced.
The VivoBook S15 comes with a 50Wh 3-cell battery which is capable of lasting us a typical workday from 9am to 6pm before needing to be charged, with us surfing the net, playing music on YouTube, and having Photoshop run in the background. This is great news for those who wish to do their work outside and not have to lug around an extra charger to keep your laptop topped up. And if you do find yourself needing to charge your laptop, the VivoBook S15 also comes with a fast-charging option to bring your battery life back up to around 60% in under an hour.
All in all, the VivoBook S15 S533 is a great mid-range 15.6-inch laptop that is affordably priced at S$1,498. It brings smooth snappy performance thanks to its 10th-generation Intel i7 processors and comes with a healthy range of I/O ports to ensure you stay connected no matter which port you need. Couple that with its generous battery life that is enough to last you a whole day on the go and you are set for a day out of the house with the VivoBook S15.
GEEK REVIEW SCORE
Summary
An aesthetic mid-range laptop that runs smoothly and lasts for hours off the charger. Perfect for students looking for a new laptop to use in school.
Aesthetics -

8/10

Build Quality -

7.5/10

Performance -

8/10

Value -

8/10

Geek Satisfaction -

7.5/10