Being stuck at home during this time means hours are spent working and video-conferencing from a laptop, where sometimes, work is done on a study table, or maybe on the bed, couch, or dining table, or simply wherever a power socket is close by. Which means a business laptop with a long battery life, as well as one that doesn't get uncomfortably hot, is imperative when working.
These are two gaps that the ASUS ExpertBook B9450 fulfils extremely well, with the 33W battery on the review unit capable of lasting a little under 12 hours, from normal daily use such as working on documents and the occasional video streaming, before needing to be charged. Furthermore, the business laptop also comes with quick charging technology so one only needs to charge the laptop for about 40 minutes before the battery is back up to 60% capacity. We can imagine this being a big plus to business professionals who constantly have meetings to attend, and can't afford to stay in one place too long to charge their laptops.
As mentioned, even after running for hours with dozens of tabs, Spotify, and our photo-editing software of choice open in the background, we found that the parts we are constantly in contact with, namely the keyboard, touchpad and bottom of the laptop, never got hot enough to the point where we could not rest it on our lap. This is in part due to the ExpertBook's ErgoLift hinge which not only serves to give users a more comfortable typing angle, but also to help circulate cool air more efficiently around the bottom of the ExpertBook B9450. With the ErgoLift hinge, the part of the laptop that rests on our lap isn't the bottom of the laptop per se, but the foot of the laptop's screen which remains blessedly cool throughout the workday.
Another major plus point of the ExpertBook B9450 is that it's incredibly lightweight. The 33W model we got is only 865g and feels incredibly light on our hands. For one, it is definitely lighter than the MacBook Air, which is another one of our go-to work laptops. This lightweight is thanks in large parts to the material used on the laptop, a magnesium-lithium alloy which, according to ASUS, is both lighter and stronger than the magnesium-aluminium alloy used in most other business laptops. We also particularly liked how easy it was to lift the screen up with just one finger.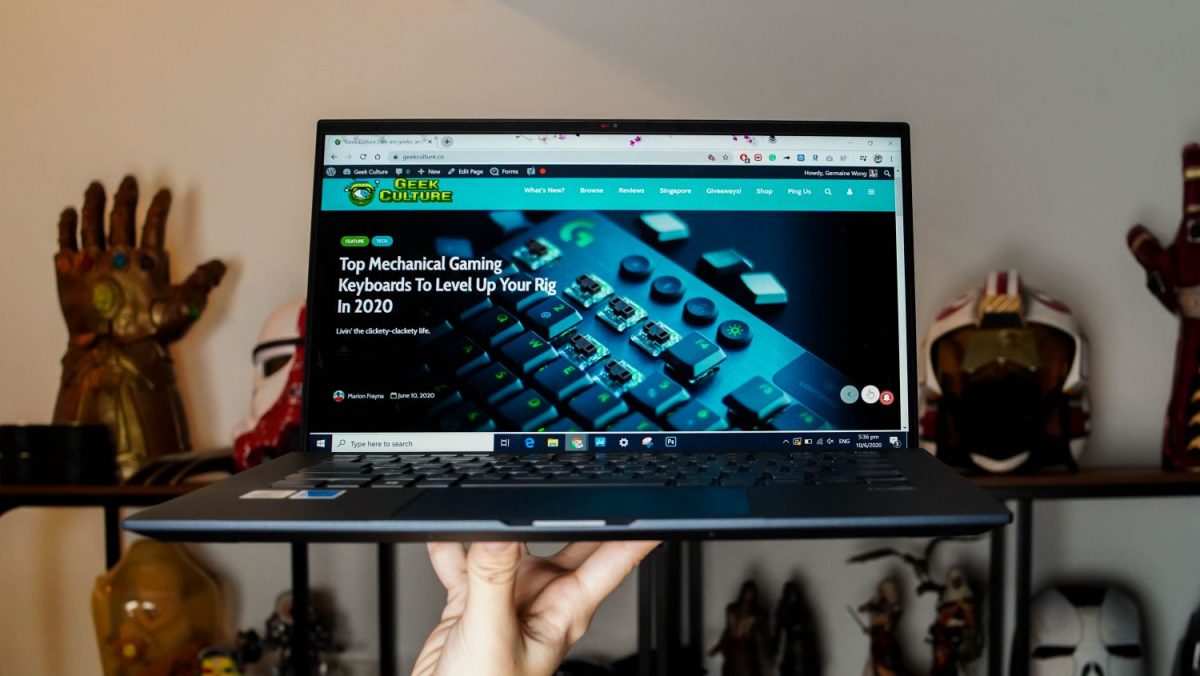 It does lend a little bit of a plastic-y look and feel to the laptop, with its lightweight also seeming to trick our minds to think that it is actually made of plastic. But on closer inspection, the laptop feels much more high-quality to the touch compared to typical plastic. The laptop itself comes in a matte dark metallic blue colour with a sandblasted finish, and some sparkling metallic flecks that shimmers when it catches the light. A nice touch for anyone looking to get a business laptop that subtly stands out from the crowd in style.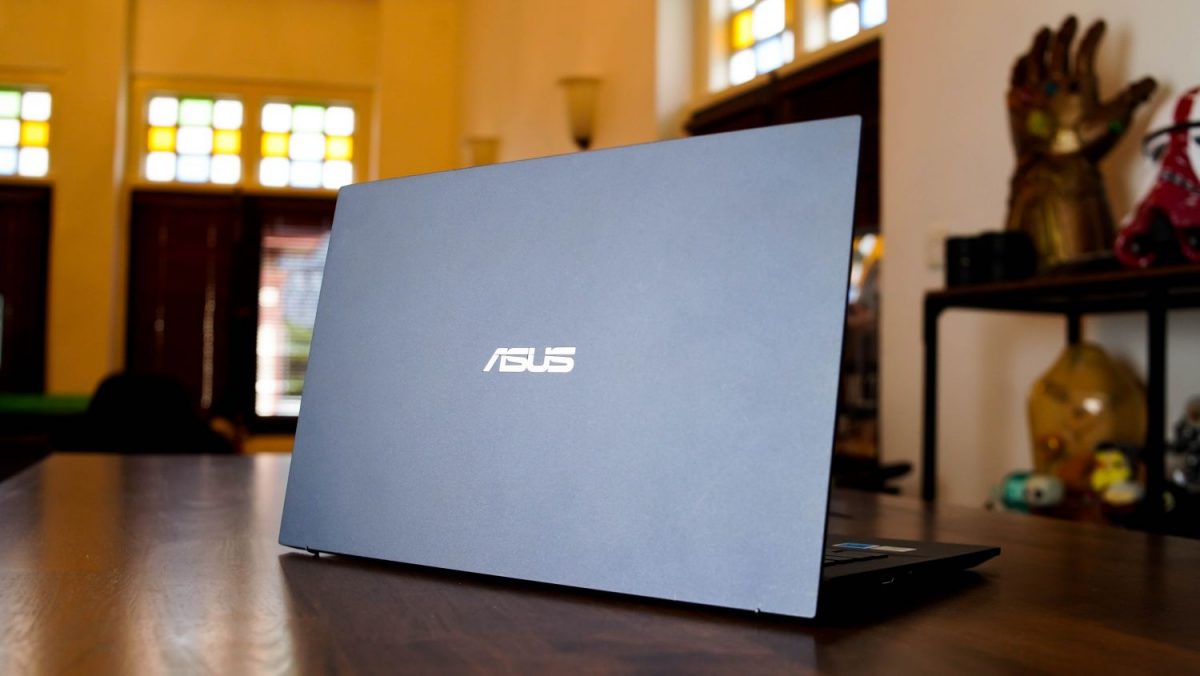 Do not be fooled by the lack of heft however, as the laptop has passed multiple MIL-STD 810G tests, which means it has military-grade durability. The screen barely flexes and warps when abused, though we did notice that there is a little give in the keyboard when pressed down hard and the area around the touchpad noticeably bending down when we pressed a little harder on it. The laptop won't break but it is still something to take note of, especially if you have always been a little heavy-handed with your typing and handling of laptops.
Complimenting its lightweight is its 4mm thin bezels that helps to keep the laptop compact, with no wasted space. In between the slim bezels is a 14-inch Full HD 1920×1080 display that comes with an anti-glare coating for reduced glare, a feature we found particularly useful considering where we work, the sun would often shine in towards the laptop and without the added coating, there will bound to be glares from the laptop's screen.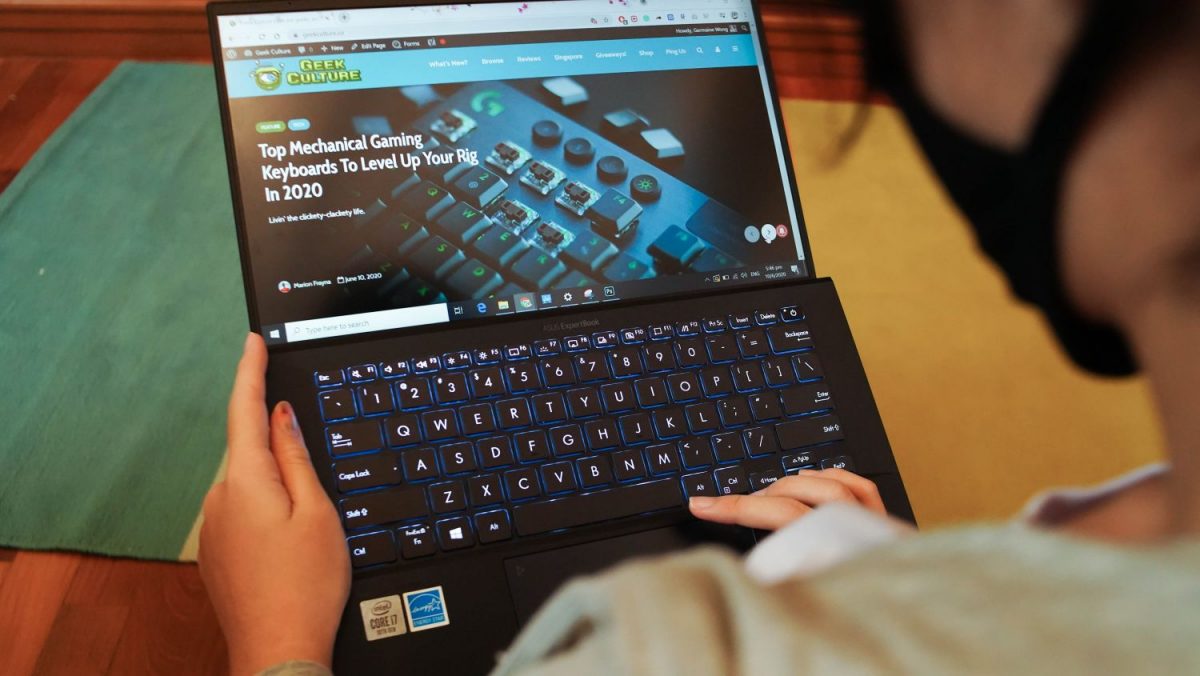 The thin bezels around the 14-inch screen also helps to give it a 94% screen to body ratio, making the display look nice and roomy on the laptop. Visuals-wise, the ExpertBook B9450 looks plenty sharp, with vibrant colours. Except, we found the brightness of the laptop could have been better as it is only at 300 nits max. While perfectly fine for work indoors, it could not be bright enough when you are working outdoors or in a bright office environment. It is also worth noting, that unlike a number of other ASUS laptops, the ExpertBook B9450 does not come with a touch display.
Though its screen could stand to be a little brighter, what is definitely bright enough is the ExpertBook B9450's backlit keyboard which has three brightness levels you can easily adjust with a press of a button and it switches on immediately with a simple press of a keyboard. The keys on the keyboard also seem to be a little higher than other laptops, offering the backlight more space to shine through. This makes sure you can see what you are typing even in dark conditions.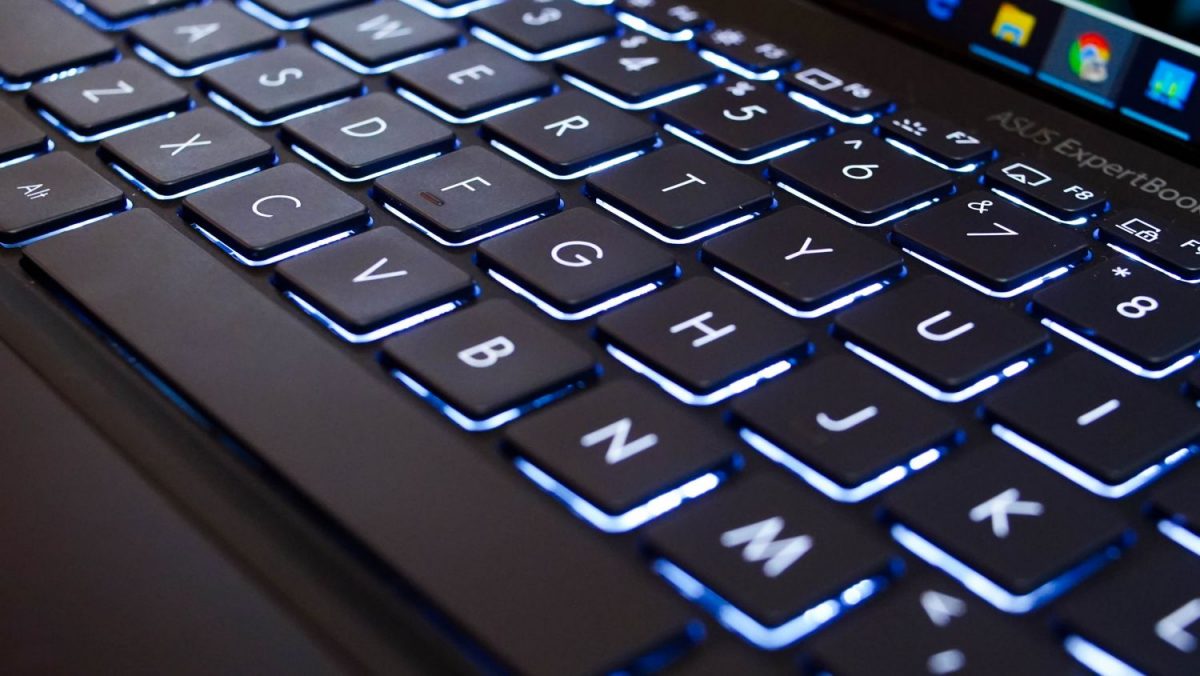 As a business laptop, the ExpertBook B9450 comes with more than its fair share of extra features to appeal to business professionals. There's the physical shutter for the webcam for added security, along with a fingerprint sensor to the right of the touchpad for quick logins. The ExpertBook B9450 also comes with the ASUS NumberPad in lieu of a physical number pad for quick and easy number typing into a calculator or Excel sheet.
Powering all of these features is the laptop's Intel Core i7-10510 quad-core processor with UHD Graphics 620, 16GB LPDDR3 RAM, and 1TB SSD. This is perhaps more than enough storage you will possibly need on a business laptop but it is always good to be offered more than you need, rather than having to add on more storage yourself.
Here are the results of the ASUS ExpertBook B9450 when run through benchmark tests on PC Mark 10, Cinebench, and Geekbench.
PC Mark 10

Cinebench
Geekbench 5
The laptop also comes with a variety of ports including two Thunderbolt 3 ports, a HDMI port, a USB 3.2 Type A port, and an earphone jack. Which means you more than likely won't need to lug around a dongle just to stay connected on your ExpertBook B9450. It also supports the latest Wi-Fi 6 for superfast transfer speeds over the internet.
All in all, the ExpertBook B9450 is truly the ideal laptop for you if long-lasting battery life, and an ultra-portable laptop that is not only super lightweight but also incredibly durable is what you are after. It offers rather average performance overall, as seen on the benchmark tests, but its other features more than makes up for it. This business laptop will cost you S$2,298, which is still a little cheaper than some of its competitors in the market.
GEEK REVIEW SCORE
Summary
An ultra-thin, ultra-light, and ultra-portable business laptop with a long-lasting battery life that is perfect for those who are constantly on the go.
Overall
9/10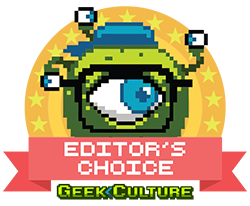 Aesthetics -

9.5/10

Build Quality -

9/10

Performance -

8.5/10

Value -

8.5/10

Geek Satisfaction -

9.5/10
---

Drop a Facebook comment below!