Chinese filmmaker Chloe Zhao isn't the first name anyone would think of for directing a superhero film, let alone a comic-book adaptation of a relatively unknown group of God-like beings, but that's fine, as Marvel Studios has shown an interest in hiring independent filmmakers to guide their tentpole movies, but what many might not know, is that Zhao, best known for her Academy Award-winning film Nomadland, is actually a huge geek.
"I am not just a fan, I'm like a proper fangirl with this genre. Once I was hired and was able to sit down with the creative team and pour a lot of references, we showed everything from The Tree of Life to Yu Yu Hakusho to Prometheus and Harry Potter, we just looked at everything!" said Zhao in a roundtable interview with Geek Culture.
What she could bring to the table was her exploration of people, seen in her past works, The Rider, Songs My Brothers Taught Me and Daughters, which were narrative-driven and heart-wrenching pieces of film that dealt with themes such as identity and trauma.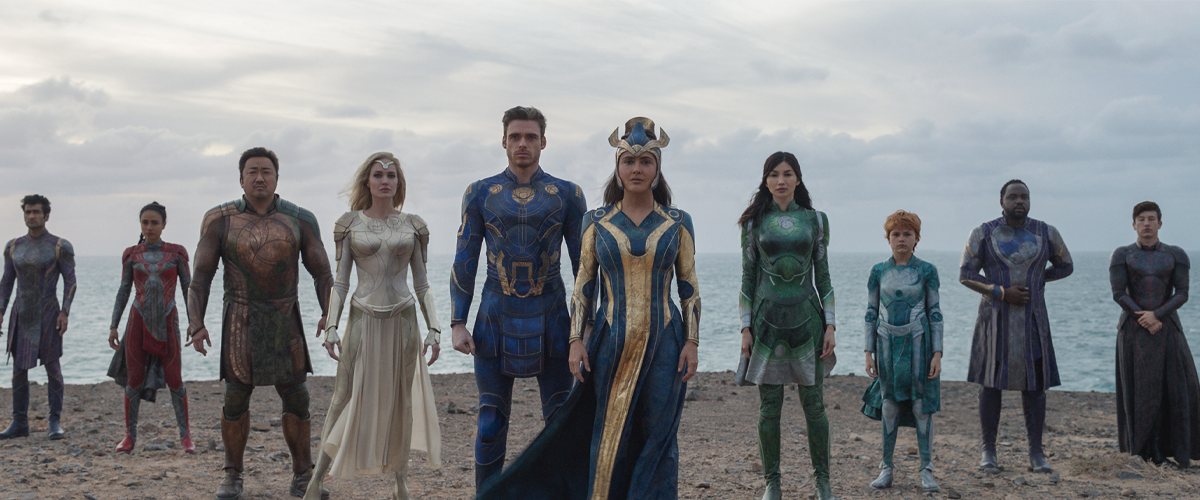 And she could not wait to bring it into the Marvel Cinematic Universe (MCU).
"I wanted this (to direct Eternals) so badly. I wanted to work with the team at Marvel because I love the movies. With this particular story, I felt like I had something to offer, and it's a story that addresses questions that I have for myself as a human being, and so I knew the making of that will allow me to grow." 
So what were the questions?
Zhao explains that she is intrigued by the idea of humanity and the concept of belonging to a community. Plenty of these ideas are influenced by the director's lived experiences too. As a Chinese filmmaker who was born and raised in Beijing, Zhao flew to England at a young age to attend boarding school before completing her University degree in film in New York. It's no surprise that her first major feature film, Songs My Brother Told Me, and her latest movie, Eternals, share similar themes.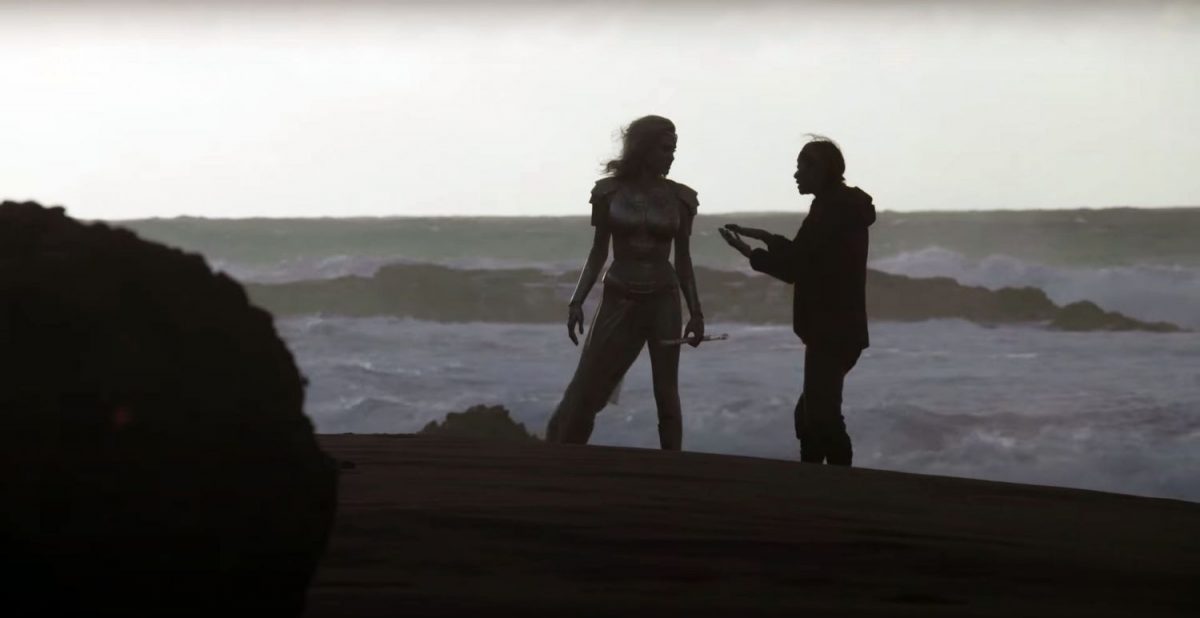 "I've been thinking about us as a species. We are literally thinking about leaving this planet to go somewhere else. As a species, we're always trying to leave home and search for something else – meaning, land, gold, opportunity – whatever it is and then in the end when we get older we always end up wanting to go home. I think that's such a trend, and as I am getting older I think about these themes quite a lot – belonging and home," explained Zhao.
Although Zhao has explored the themes of home and belonging in physical means, i.e. a country or a place of living as seen in Nomadland – Eternals allowed the director to explore what home and belonging can look like in people and a group of diverse individuals.
Eternals boasts a huge cast – 10 in fact – the largest a Marvel film has had to deal with since the Avengers movies, and Zhao saw the big cast as an opportunity to further feed her curiosity and curate an innately human story for these God-like heroes.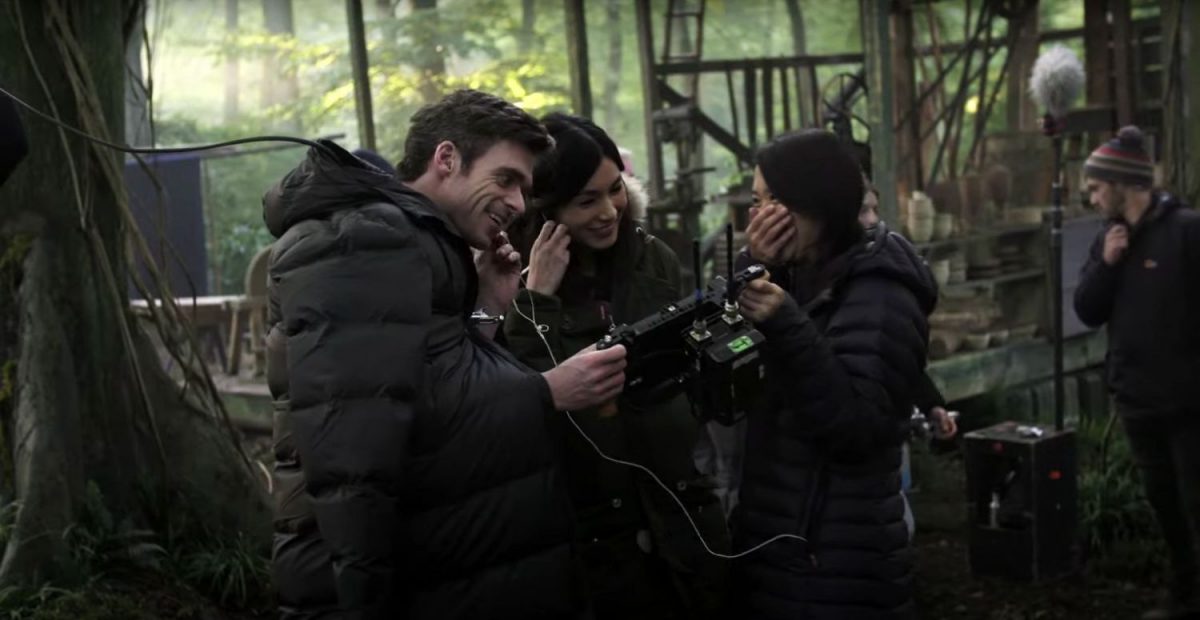 "There's something about belonging to a group of people and finding your place within this group of family that's not necessarily your blood family. It is just a warm feeling, you know," said the director.
"It's so nice to watch these people who don't agree with each other or come from different walks of life and find commonality, something worth fighting for together. That's something I think as human beings, we like to watch because we hope that we can all find common ground and things that are worth fighting for to unite us."
So what's the biggest challenge in making a film with a large ensemble cast who have not worked with each other before?
"The lack of sleep," joked Zhao.
"You know, people think it might be harder but it's also hard to direct someone who's never acted before. What's beautiful about this cast is that they were chosen because there's something about who they are that's already the character."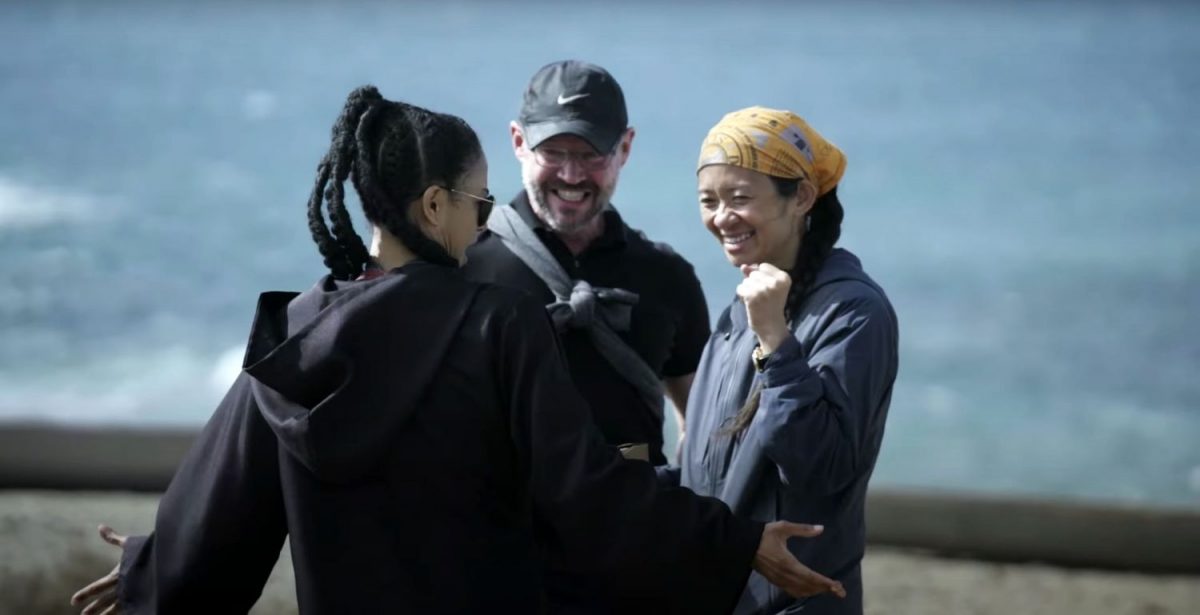 With such a big and diverse cast under her belt, one may think that a director must run a tight ship but it's the complete opposite for Zhao. Zhao places immense trust in her cast members and has given them each a chance to build the character themselves. Her job, according to the director, is to "adjust" things here and there and build a world that is both fantastical and believable to the audience.
This process of trusting her cast has also been an eye-opening experience for the director, especially when it came to working with Lauren Ridloff who plays the MCU's first deaf superhero, Makkari.
"Lauren is such a blessing for us to find her, because she's taught us so much, not just logistically how to work with her, but also that her understanding of sign language, her perception of the world is not something that's less than what we have. It's something unique and beautiful that we actually don't experience," smiled Zhao.
"When I see her signing, when I see her interacting with the world, there's a joy in that and I go, 'Oh, I would never understand that' and to see that, from that perspective is such a shift for us. It's educational for everyone involved and she brought that pride and joy to Makkari. That is her, not me."
The team is also racially diverse, with Latino-Arab actress Salma Hayek taking on the role of leader Ajak, Korean actor Don Lee as Gilgamesh and South Asian actor Kumail Nanjiani as Kingo. Out of these three characters, Kingo's background as a South Asian Bollywood star was central to his character, and even played a big factor in the movie's plot.
According to Zhao, Kingo is one of the most interesting characters out of the 10. Although Gemma Chan's Sersi is the empath of the team with a deep love for humanity and for protecting humankind, Kingo is the only Eternal who embraces humanity.
"The stories take place in Mumbai and Kingo is a Bollywood star in the present day and I thought that was so interesting because we knew Kingo is going to be a character that embraces the side of humanity that loves pop culture, that loves storytelling, that loves showmanship," explained Zhao.
"It was interesting to see how the writers and the Marvel team did not just make him a Hollywood star, because we've seen that many times, but really make him a Bollywood star and also have this beautiful joyous dance sequence. I thought it was incredible to include it in a big Marvel movie."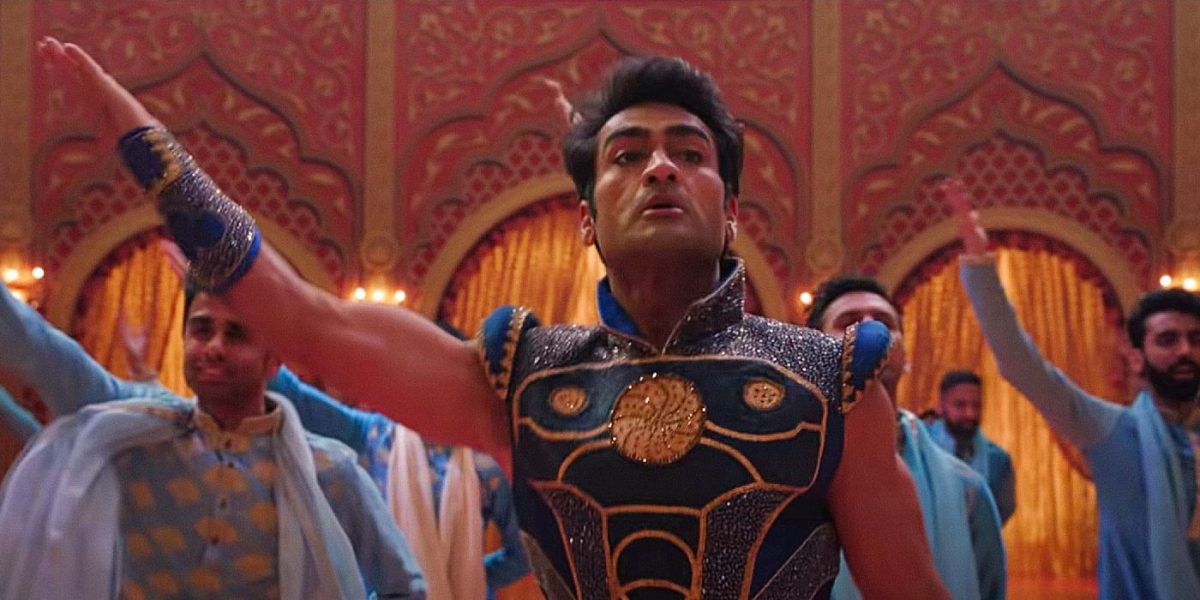 With plenty of buzz, both strong and negative, around the movie as it makes its way to theatres on 4 November 2021, one would think that Zhao feels pressure to meet fan expectations. The Marvel fandom isn't exactly the kindest, and thus far, Phase 4 Marvel movies like Black Widow and Shang-Chi have been roaring successes, with fans pleased with Scarlett Johannson's final outing as Natasha Romanoff, and wowed by the beautifully choreographed martial arts action in Shang-Chi, led by Hong Kong action legend Tony Leung.
Meanwhile, Eternals boasts the biggest star power out of the three movies so far, especially with A-lister Angelina Jolie and beloved TV actors Richard Madden and Kit Harington attached to the project. However, the heroes they play are relatively unknowns, even to many comic book fans. That said, Zhao has made peace with the movie she's made and has happily surrendered it for fan critique.
And whether or not a sequel is in the making is up in the air.
"Every film I make, I worry it's gonna get lost in translation but I try not to go there. When a film is done, like in this moment right now, this movie is more yours than mine. I have no control of that," said Zhao.
"We were really encouraged to make a standalone movie and to really make a film outside the main storyline. It does have repercussions for the future, but we first got to see how this film interacts with the world and then we will make future plans."
Marvel's Eternals releases 4 November 2021.