Don Lee or rather Ma Dong-seok, is no stranger to fans of Korean films – the actor has been in numerous famous K-films like Unstoppable, and The Outlaws and of course is best known for his role in the horror classic Train to Busan. And while the 50-year-old is finally making his Hollywood debut as immortal hero Gilgamesh in Marvel Studios' Eternals, it's actually not the first time Tinseltown has come knocking.
It's just that he was never free.
In fact, Lee has been receiving numerous Hollywood proposals for the last five years, to take on roles in various action films and even other superhero films, but the actor was always either busy in another film, or in the middle of producing projects of his own.
"I was either part of another Korean film as an actor or there are other projects that I was producing myself so I couldn't really get myself available," recalled the star in a roundtable interview with Geek Culture.
Eternals, however, came at the right time as Lee didn't even need to audition for the role. He secured the part as Gilgamesh after being approached by Marvel casting director Sarah Finn and meeting with director Chloe Zhao.
"Sarah contacted me and she showed me this project. There was no auditioning process, per se. I just had a Zoom meeting with Chloe and after the meeting, you know, I was in!" shared Lee.
Gilgamesh is one of the ten Eternals that will be making a debut on the silver screen this November. First appearing in the first issue of The Eternals comics in 1977, Gilgamesh is the strongest of the Eternals and is one of the most powerful. Dubbed 'The Protector' of the clan, Gilgamesh has superhuman strength and stamina, is capable of lifting well in excess of 100 tons, and can physically exert himself at peak capacity for several days before fatigue catches up to him.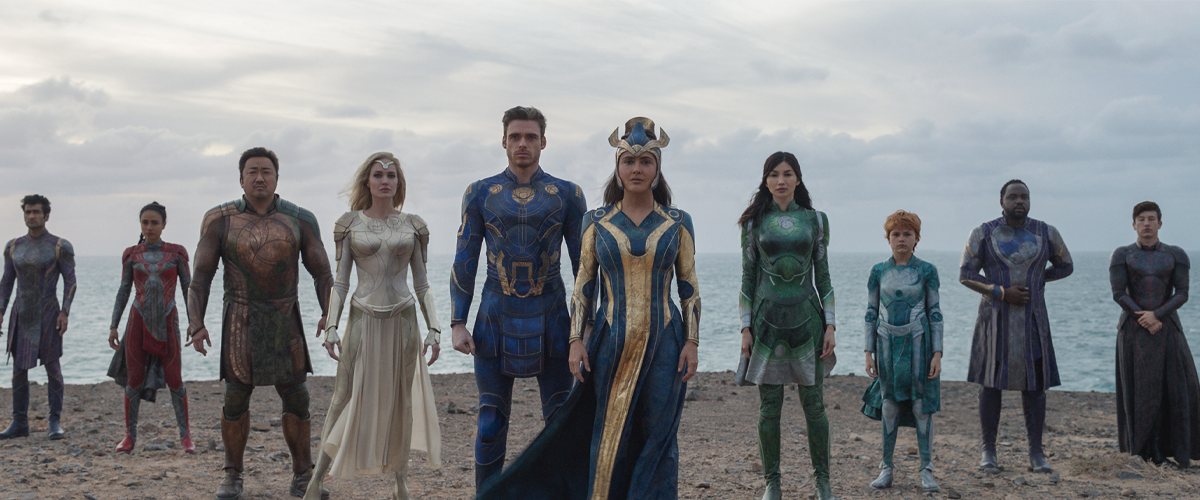 Playing such a character, one would expect physical strength preparation to be incredibly taxing. Heck, even Simu Liu who has a martial arts background found preparing for Shang-Chi and the Legend Ten Rings a learning curve, but to Lee, the process was a smooth train ride.
According to Lee, performing the action sequences required of being a big Marvel hero was just as easy as securing the role, as Lee is a trained boxer in real life. The actor-producer started at the young age of 14, and has been a powerlifter all his life, so exercising for strength comes naturally to Lee, which explains his previous roles in the Korean action genre, having fought anything from bad guys to zombies.
What proved challenging was the precision involved in filming a Marvel Studios movie and even with his filmmaking resume, no amount of zombie fighting could've prepared the veteran actor for the arduous filming, where shooting a single action scene could take up to four weeks.
"I've always been ready for that kind of action scenes, and performing in front of the camera physically like that. For a very long time, I shoot with one or two action films so I've been in that kind of routine anyway," explained Lee.
"But then it was a whole new experience because with Gilgamesh, I had to shoot one action scene for four weeks. They have to do all sorts of post-production afterward so they wanted to make sure that I shoot all these scenes for a very long time. It was different, but physically, I was always ready. My preparedness was always already there. And in that sense, me as Don Lee fits with the character quite well."
Speaking of characters, Eternals boasts a star-studded cast and apart from Lee, his fellow castmates include Hollywood royalty Angelina Jolie and Salma Hayek, along with popular actors such as Kit Harington and Gemma Chan.
And like any other person on Earth, Lee was absolutely starstruck to be able to work alongside Jolie.
"Well, you know what, Angelina Jolie, she's a world star, and I'm a big fan of hers. It was an absolute joy to work with her side by side. When I first met her, who would not be starstruck?" laughed Lee.
"Once we started working together, even though we had not given enough time to rehearse together, we kind of went there and started shooting kind of immediately. I felt that we had this immediate connection and immediate chemistry that I almost felt like I was just working with a good friend of mine."
Aside from Jolie, Lee happens to also be a bigger fan of Zhao. Fresh off from winning an Oscar for directing Nomadland, Marvel Studios head Kevin Feige has had nothing but praises for Zhao and her spectacular vision for Eternals. And just like Feige, the Korean actor has nothing but good praises for her too. "As a filmmaker, she is a very smart and very wise filmmaker. And as a person, she has a very big heart herself."
"I myself was a big fan of Chloe Zhao even before she won the Oscar. I saw her previous work with The Rider and was very impressed so I was very excited to be part of this project since Chloe was heralding it," added Lee.
For Lee, the cherry on top of finally being free enough to pursue a Hollywood project, co-starring with the Angelina Jolie and working with Chloe Zhao, is that his involvement means that there will finally be some form of Korean representation in the Marvel Cinematic Universe (MCU).
"I loved every part of this journey. First of all, just the sheer fact that I joined the MCU – that's amazing. The fact that yet another Asian superhero has been born – that's fantastic. It's very moving and really special for me," smiled Lee.
"The production scale itself was so huge that it was another good lesson for me. I produce films myself, so being part of that scale was something that I could learn a lot from."
Following the steps of Lee is Korean actor Park Seo-joon of Parasite fame, who recently joined the cast of The Marvels, alongside Brie Larson aka Captain Marvel and Teyonah Parris as Monica Rambeau. Whilst Park's role is still kept under wraps, Lee has nothing but words of support for the fellow Korean actor.
"Park Seo-joon is a very good friend of mine. He is my little brother and we're very close. I congratulate him, I'm very happy to see that he's going to be part of the MCU," said Lee.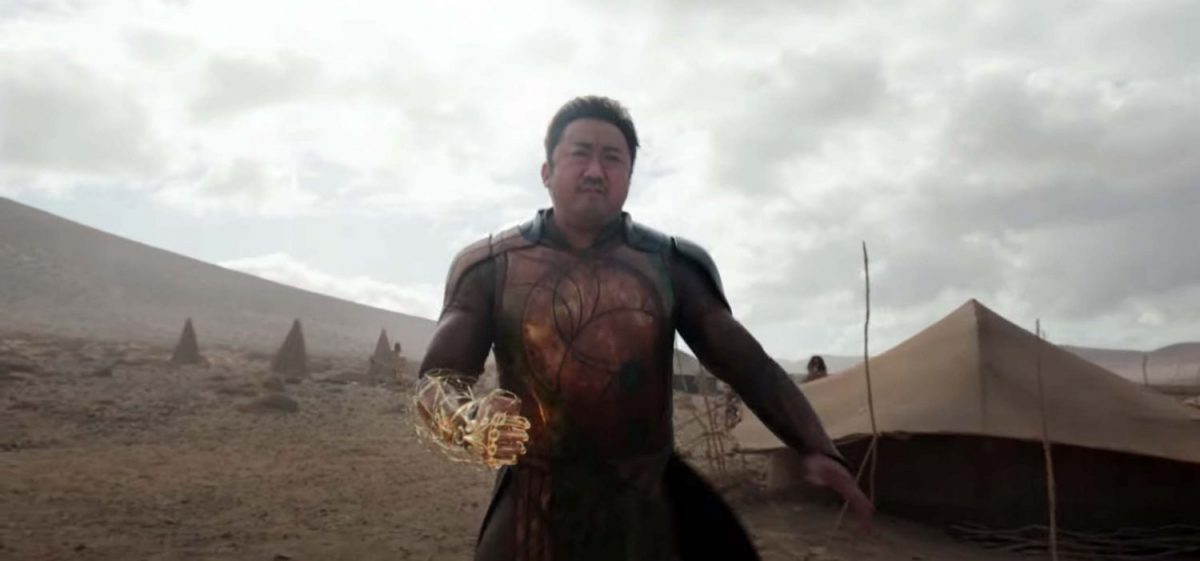 Lee also hopes that both their castings would open more doors for Korean talents to make their big Hollywood debut, and eventually see the distinction between 'East' and 'West' content and talents diminish, if not disappear.
"There are some very talented actors and filmmakers in Korea, not just in Korea, but all around the world. Korean actors and filmmakers out there who need more chances to be seen and really shine on the world stage," shared Lee.
"I definitely see that the wind is blowing in the right way for Korean talent, so I'm really happy to see that and I hope that more Asian content will be showcased around the world."
Catch Don Lee as Gilgamesh in Marvel's Eternals when it releases 4 November 2021.