Latino-Arab actress Salma Hayek has played multiple roles across her 33 years in the movie industry, and for the first time, the 55-year-old is finally playing a superhero and joining the billion-dollar Marvel Cinematic Universe as the leader of a heroic team.
As one of the most successful actresses of the 90s, the Latino actress has been waiting for the chance to suit up and experience what it's like to be part of a superhero action film for a long time, and now, she's playing Ajak, the warrior leader of the Eternals in Marvel Studios' Eternals.
In the comics, Ajak is a respected leader of the Eternals who possesses superman powers like super strength, durability, immortality and energy manipulation, is a skilled fighter and a healer. The movie version of Ajak is just that, with the added twist that the male character has been gender-swapped to not just any woman, but a Latino woman.
"It was very strange, it made me want to cry and I was not expecting that. I realised that I was putting on that superhero outfit for so many women. Whenever there was something that was bigger than life, we were never included." shared Hayek in an exclusive interview with Geek Culture.
Eternals boasts a large ensemble cast that consists of bright talents from Hollywood and Asia, including Angelina Jolie, Crazy Rich Asians' Gemma Chan, Game of Thrones' Richard Madden, Train to Busan's Don Lee, and more, take to the screen clad in superhero suits and armour.
And Hayek is absolutely right about her newest role. The actress is what Hollywood would label an action bombshell, who has defined her presence in Hollywood, where some of her best films, including From Dusk Till Dawn and Desperado saw the young actress rise to fame as the femme fatale – young, dangerous and incredibly sexy.
But unlike male action stars who have been told they "aged like fine wine" – George Clooney, Liam Neeson and Daniel Craig as some examples – female action stars don't often get the same treatment once they hit a certain age.
While many actresses find themselves put inside a box as they grow older, often transitioning from playing an object of desire or a leading woman to maternal or familial roles, the actress, who stuck to her guns (quite literally) with movies like Everly, Once Upon A Time In Mexico and Hitman's Wife's Bodyguard, understands that achieving a big role as a superhero at her age is a big milestone for many women.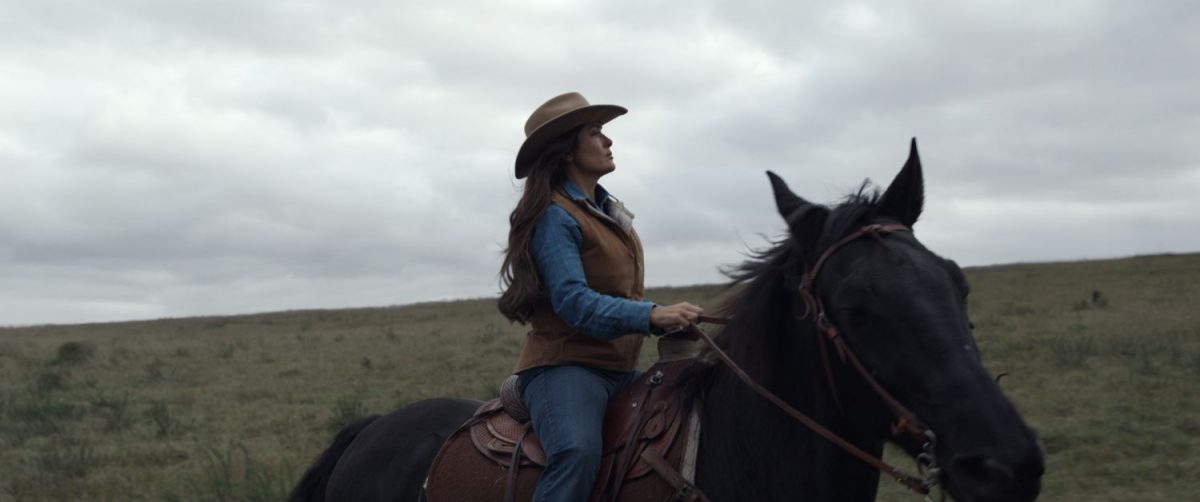 "I felt that it was very meaningful, especially for middle aged-women. I understood that this woman was bigger than me and I felt very humbled that it was me who got to step into this costume that represents, maybe, a new era."
It's probably why she's also incredibly proud of the stunts performed in the movie. Marvel movies don't skim on the action, and whilst Eternals may not center martial arts like Shang-Chi and the Legend of the Ten Rings, or even see a group of deadly Russian spies reunite in Black Widow, cast members still had to train and prepare for rigorous action and movement.
"You know, I've been doing my own stunts my entire career and I just got to say, I was proud at the beginning but I'm even more proud now that I can still do it," flexed Hayek when asked about her stunt training.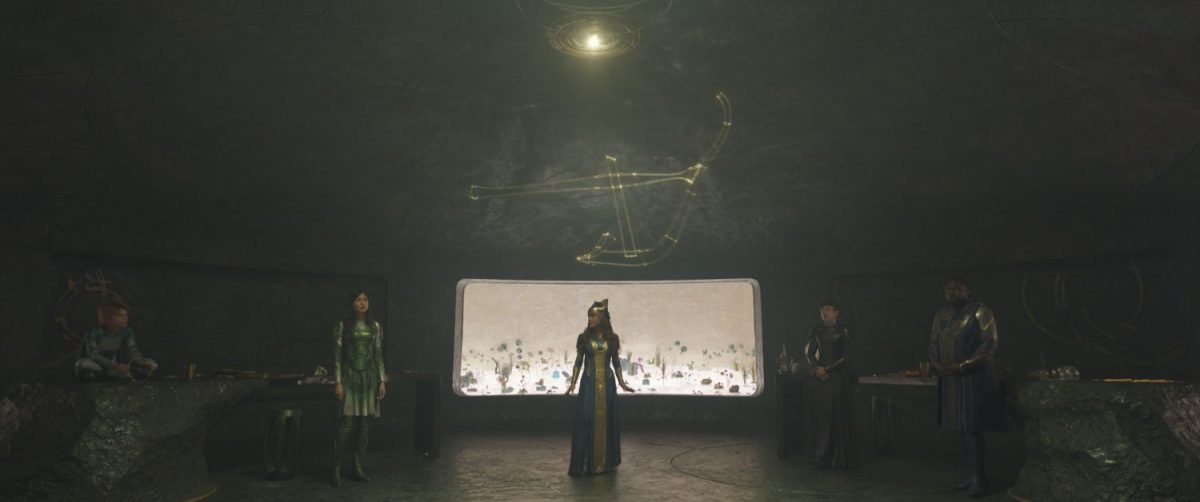 She later explained how the Eternals are divided into two groups – the brawns and the brains – and whilst Ajak's character is meant to encompass both sides of the spectrum, the movie focused largely on her abilities as a healer.
"I didn't have stunts like Angelina. There are Eternals who have superpowers for fighting and war, and the ones that have other kinds of superpowers that can be used in a more original way and I'm one of those," said Hayek.
"But it was a lot of fun practicing together. My superpower is healing so even if I didn't have [strength], I did have some good scenes," smiled Hayek. "I even had a fight with Angelina herself!"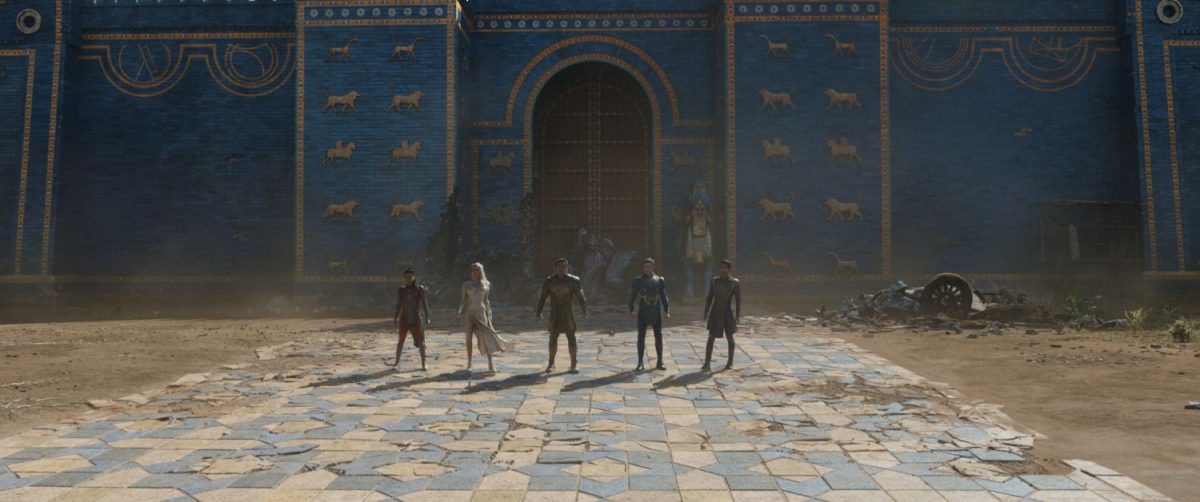 Although Eternals is meant to be viewed as a standalone film, the series itself has a superbly rich history and mythology that were unexplored in the movie, with more opportunities for storytelling on the big screen. And while director Chloe Zhao is tight-lipped on what her future plans are with Marvel (if there are any), Hayek teases that in the Marvel Cinematic Universe, anything is possible and that there could possibly be not one, but two sequels to Eternals.
"The thing about the Marvel Universe is not only can you be in the sequel, and in the next sequel, but you can navigate towards another Marvel area. A whole other group of people – although I will be missing my group of people because we've been around for 7,000 years – there's infinite possibilities of where you will find Ajak next," teased Hayek.
Early reviews of Eternals (read ours here) have seen critics split down the middle. With the movie premiering soon on 4 November 2021, time will tell if fans want an Eternals sequel or not, and if we will see Hayek clad her gold and blue costume once again as Ajak. 
---

Drop a Facebook comment below!