After 13 years, four phases and one year-long (and counting) pandemic, Scarlett Johansson is ready to hang up her bracelets, pass the mantle and make the ultimate sacrifice, but not necessarily in that order.
After her heartbreaking turn and sacrifice in Volmir during the events of Avengers: Endgame, which saw her fight fellow Avenger Clint Barton aka Hawkeye to get the Soul Stone, fans of Marvel Studios Black Widow will finally see the events that put the former Russian assassin turned spy turned heroic Avenger at peace with herself.
While the upcoming Black Widow was supposed to kick start Phase 4 of the billion dollar Marvel Cinematic Universe franchise, the pandemic put a stop to those plans and over one year later, the leading actress is finally ready to bid her character farewell.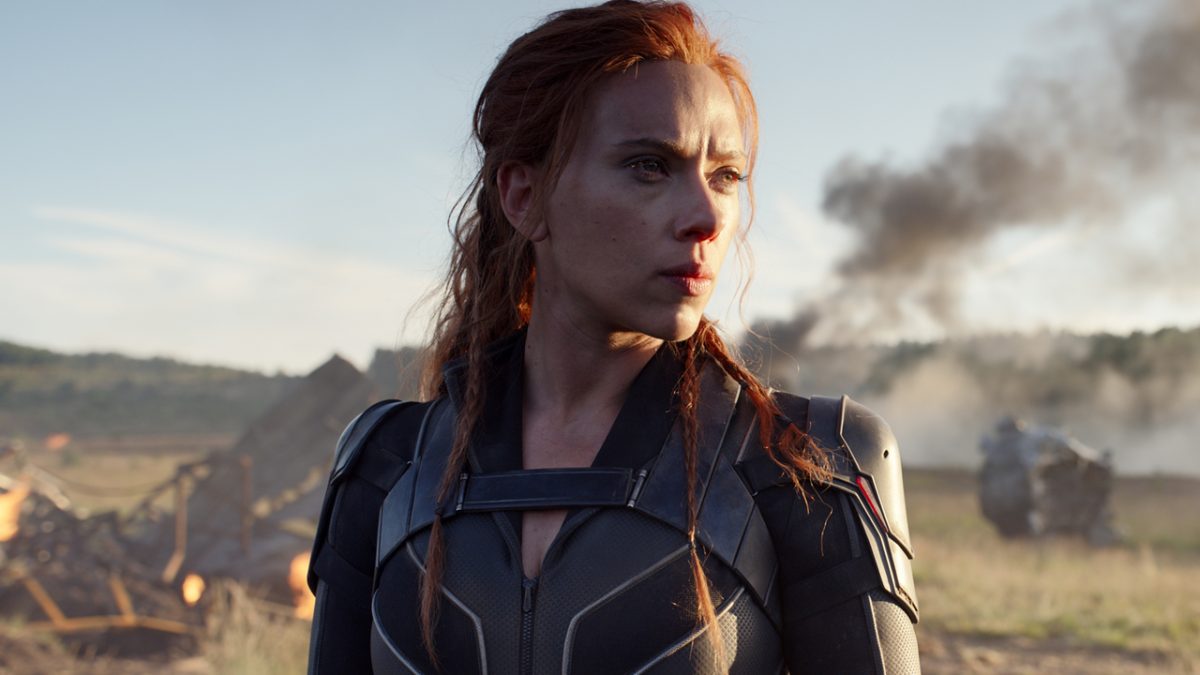 "I think that's a journey that has happened for Natasha as well. It's sort of self reflective of my own journey. It's impossible to put it into a soundbite, but I think it's reflected on the screen with this film. You get a sense that Natasha, really, by the end of the film, she's feeling okay about herself, she understands herself better than at the beginning of the film, and that's what we wanted," said the 36-year-old actress in a roundtable interview with Geek Culture.
While fans have long clamoured for a Black Widow film early in the franchise, and have lamented that the first female hero of the MCU did not also become the first female superhero to also have a standalone film, the actress says the events that led to this movie couldn't have played out any better.
"We could not have made this movie 10 years ago. We could have made another kind of Black Widow movie, but this film is really a journey of self forgiveness. And I think that's one you begin to take as you grow into your adulthood. You start to understand that you're some of all your parts – at least this has been my experience – searching, give yourself a break for the first time as you go through that and, you know, for me it was having a daughter and continuing my journey and therapy and really starting to understand that," continued Johansson.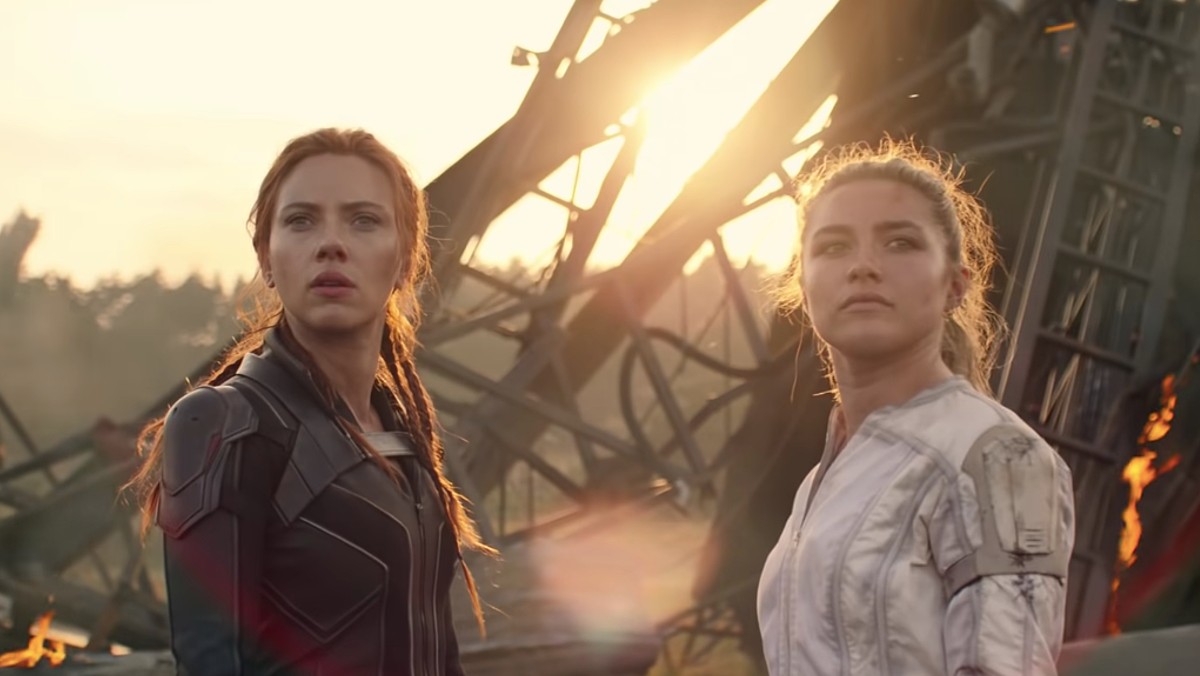 Having played the role for over 10 years, the solo Black Widow movie introduces another Black Widow character, Yelena Belova, played by British actress Florence Pugh. Events of this film takes place between Captain America: Civil War and Avengers: Infinity War and sees Natasha on the run but in her attempts to stay underground, her Russian past catches up with her and she meets with her sister Yelena, and begins on a journey towards confronting her past, acceptance and healing.
It's growth that Natasha never saw coming, but she can only run from her past for so long.The action-packed movie has a lot of heart, and it's undoubtedly largely due to the sisterhood shared between the two heroines.
"I think when they first see one another, that look they give one another, is the foundation of their relationship. They have this incredible shared experience, they're the 'other family'. They're the family you choose in the end. Yelena really forces Natasha to confront the trauma they both experienced and I think part of it is generational. She's (Yelena) definitely looking at it from another perspective, Natasha is in between, being sort of a modern woman but then she's also hasn't really faced the trauma that she's been through and not realize that that's something that she can actually move beyond it," said Johansson.
"Yelena is the one that sort of forces her to do that so they actually end up lifting one another out of that trauma so they can thrive and that's such a beautiful thing and that comes from love. The bickering is them just trying to kill each other."
And grown she has. Natasha is easily one of the most evolved characters in the MCU, which made her death difficult for fans to comprehend. Whilst her growth may not have taken a more explicit route like rich playboy to dedicated partner and father like Tony Stark, Natasha has changed from a sexualised and emotionally guarded femme fatale to a vulnerable and understanding individual who centres the people she love above all else.
Having played the role for a decade, Johansson is satisfied with the portrayal of Natasha and is happy with the closure received. Not just for Natasha, but Marvel fans who are reeling from Natasha's death.
Of course, death and revival isn't new to Marvel. We see Vision back to life again in WandaVision and the God of Mischief Loki has died and come alive multiple times across the Marvel Cinematic Universe. And with Marvel delving into multiverses with the upcoming Doctor Strange in the Multiverse of Madness, the possibility of seeing Natasha again isn't completely out the window.
But when asked if she would return to the Marvel Cinematic Universe again, Johansson give a more definitive response.
"I think I'm good," she says with a smile.
"I've put in a lot of work, I'm so happy to go out with this incredible high note. I love our movie. I'm so proud of it. I think I've told my tale, and if you love something you have to set it free! That's what we're doing with this film!"
The definitive tone during her interview might also trigger some fans, who have been hoping that this film would inject a secret back door of sorts, to allow Natasha to come back from the dead somehow, and continue in the MCU. On the other hand, some have been hoping that Pugh, who had been previously cast to appear in the upcoming Disney+ Hawkeye series, would take over the mantle, as the character did in the Marvel Comics superhero comics.
Whilst closing a decade of work is something Johansson is looking forward to, the actress still feels waves of emotions and nostalgia. After all, she made her first appearance as the deadly spy in Iron Man 2 back in 2010, and winning the role was no easy feat. In fact, as Johansson recalls, she wasn't the first choice for the role, and was initially rejected. 
"I remember it fairly well. I really wanted to work with Jon Favreau and Robert Downey Jr. I was never really a huge fan of this specific genre, but I loved Iron Man. It was so revolutionary, and I knew that there was this part in Iron Man 2 and they weren't really giving any information out about it but I went and met with Jon for it and then I lost the part to another actress, which I was really bummed about," she recalled.
As it turns out, that actress was Emily Blunt, then of The Devil Wears Prada fame, who had eventually had to turn down the role because she was contracted for another film that was in production alongside Iron Man 2.
"It didn't work out for the other actress and Jon called me back and I was like, 'Best call ever!'" shared Johansson. "I couldn't believe it, it was the best. There's nothing better than getting a job you lost. I said, 'Yes I'm extremely available, very very available', so that was how I got the job."
Naturally, recalling the start of the journey wouldn't make sense without a moment to remember the end as well.
"On my last day on set for this movie, I spent it fighting Taskmaster and with Heidi Moneymaker who's my longtime stunt sister, soulmate. She created the better half of Black Widow with all of her physicality and, you know, she cried and then it made me cry and then Cate (Shortland) cried, and yeah it was a beautiful way to end a decade."
Black Widow has been two years in the waiting, and as hesitant as fans are to let Natasha Romanoff and the beautiful Scarlett Johansson go, some things have to be let go for newer things to take stage. With more movies and tv shows to come in phase 4 of the MCU, Black Widow is just the perfect movie to end a chapter, and start anew.
Black Widow opens in theatres on 8 July, with sneaks on 7 July and Disney+ Premier Access on 9 July.