The dawn of the new decade brought seems to herald a new era for smartphones. 90Hz displays and above? Check. Dynamic AMOLED screens? Check. Headphone jacks disappearing in favour of single USB-C ports and Bluetooth headphones? Check. Up to 30x digital zoom and above? Check. 5G-capable? Check.
We could go on, but you get the drift. The smartphone landscape is shifting as we speak, with an emphasis on stellar displays, camera functions and seamless wireless connectivity for the price of about S$2,000, give or take.
When the Oppo Find X2 Pro launches, it will undergo the same scrutiny as its predecessor and competitors alike. Recently, Geek Culture managed to get a hands-on preview of the Find X2 Pro, and so far we have to say it's Oppo's best flagship smartphone (potentially) yet.
From the onset, the Find X2 Pro is encased in a beautiful yet durable chassis, with an equally-strong curved glass display. The two models coming to Singapore are Black (Ceramic) and Orange (Vegan Leather), and regardless of which model you get, it exudes class and sophistication comparable to that of other top-tier smartphones. We are huge fans of the Orange in particular, as the colour really pops in comparison to most other smartphones in the market, which are shades of black and grey. Furthermore, compared to typical glossy finishes that tend to be fingerprint magnets, you'll get none of that on the Orange vegan leather, plus even more grip to boot. But of course, it's still best to get a cover for it to protect that massive camera notch on the rear.
On the display itself, unlike the original Oppo Find X or its Reno and Reno 2 cousins, the Find X2 Pro doesn't have a pop-up camera, but rather a front camera that rests in a cut-out are on the top of the display. This is certainly a step-up in build quality in our eyes, as the gimmicky pop-up cameras not only lose their novelty fast after a few weeks' honeymoon period, but we've found that they're also quite flimsy and can easily get damaged after one drop.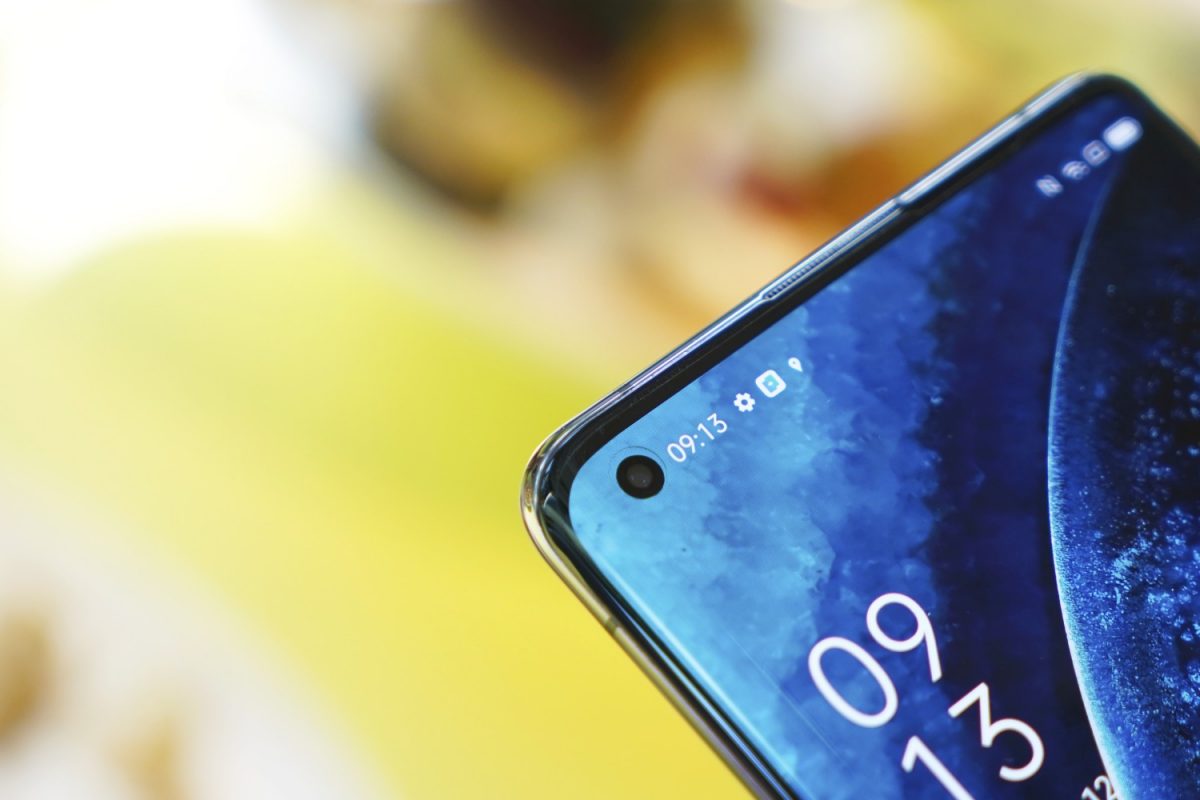 The lack of a headphone jack shouldn't come as a surprise anymore, however, as it appears that Bluetooth headphones are the way forward in today's market. Despite this, we're quite impressed overall with how Oppo has designed the Find X2 Pro.
Most strikingly, the Find X2 Pro comes with a 120Hz Ultra Vision Screen that supports 3K Quad HD+ resolution. While the Samsung Galaxy S20 Ultra does have a 120Hz display as well, it only has it as an optional feature. What sets the Find X2 Pro apart is that its 120Hz display is innate, which, on paper, should make it an instant-buy for those who crave a seamless user experience on their smartphones. Furthermore, the Ultra Vision Screen provides a superb dynamic range, so colours are as vibrant as they are. Just looking at the home screen alone is a refreshing scene, as each app pops out, screaming for attention while not being overwhelming to our eyes. Pair that with the new Qualcomm Snapdragon 865 chipset and 12GB RAM, and you have yourself quite a smooth-sailing user experience.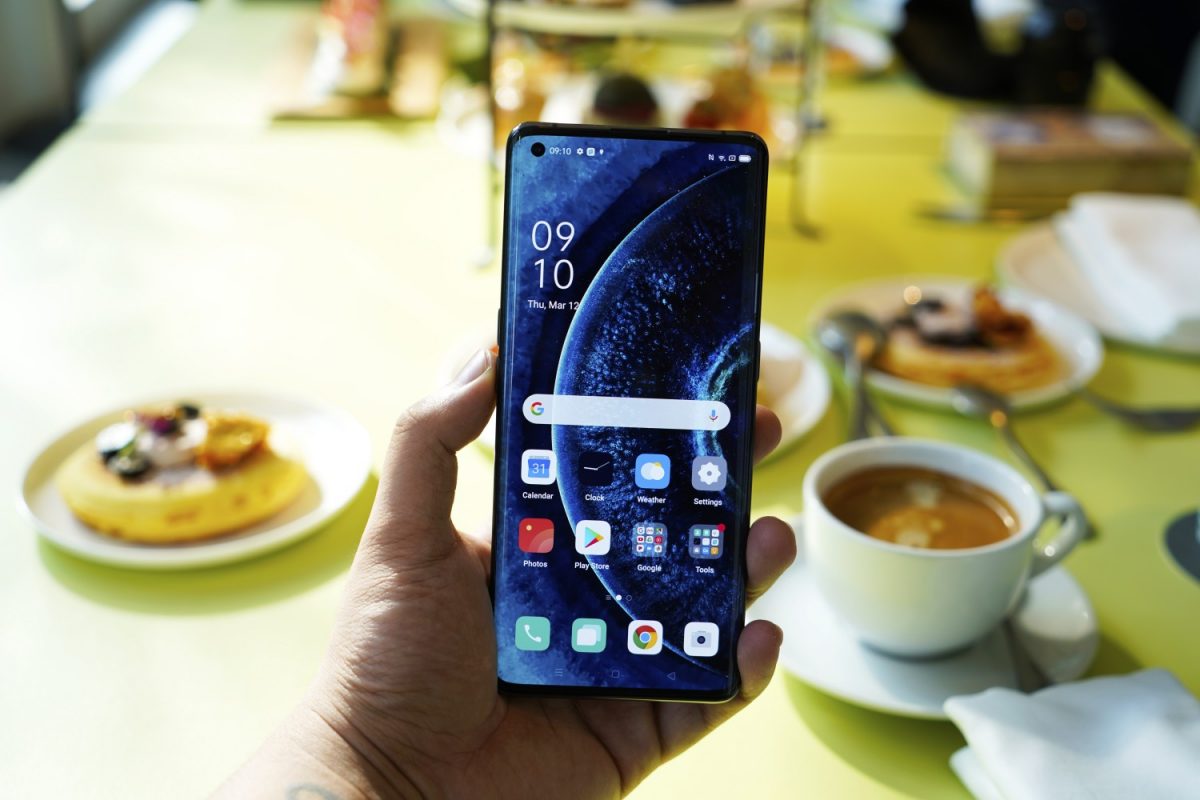 True enough, using it has been a buttery-smooth experience so far from our time with it. Getting the Find X2 Pro from the lock screen to home screen took less than a split second. The apps pop out so smoothly, as does the swiping of the screens and menus. The 120Hz refresh rate can certainly be felt, and felt pleasing to the eye as it didn't incur any input lag at any point during our time with it. We even did a quick test against the Google Pixel 4's 90Hz display, and the difference is outstanding. While this feature might not immediately make an impact to general consumers, it will benefit power users a lot more, such as professionals who work constantly on their phones, or even gamers who compete on fast-paced, high-stakes esports titles such as Mobile Legends Bang Bang or Call of Duty Mobile.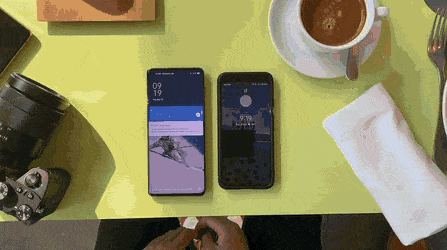 That said, and while we have yet to use the Find X2 Pro for an extended period of time, one major concern would be the battery life. Sure, the Find X2 Pro houses a 4,260mAh battery (actually, that's a pair of 2,130mAh ones stacked together), but seeing how the Google Pixel 4 drains battery pretty quickly on just a 90Hz display, we can't imagine just how long the Find X2 Pro will last on a full day out. Furthermore, despite the fact that its 65W Flash Charge system can potentially deliver a full charge within 35 minutes (that's the fastest charge time in the industry currently, an impressive feat by Oppo no doubt), we question whether having to charge so quickly many times in a day will make up for it. Ideally, we won't have to, but we'll wait for our review unit to find out.
Another significant feature we just had to try out on the Oppo Find X2 Pro is its camera. Its rear camera system contains three lenses: a 48MP wide-angle, a 48MP ultra wide-angle, and a 13MP telephoto which supports up to 60x digital zoom. The front camera is a 32MP that, as we've mentioned, rests in a notch on the screen itself.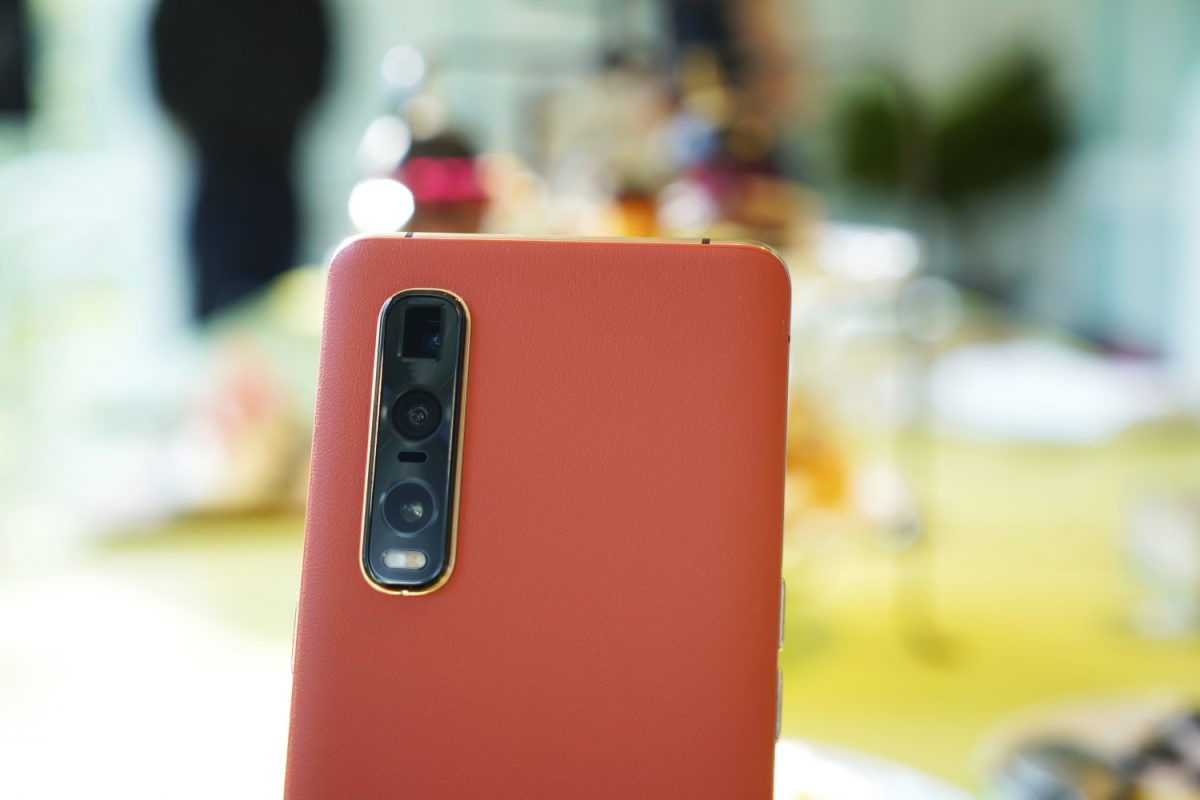 While we haven't spent too much time on it yet, we've found that the Find X2 Pro takes some serious photography. The Ultra Vision display certainly helps here, as the superb dynamic range is brought over to the camera system as well. So essentially, what you see is what you get when taking a standard shot.
We managed to compare the Find X2 Pro's camera with those of the Google Pixel 4, as well as the iPhone 11 Pro Max for your convenience.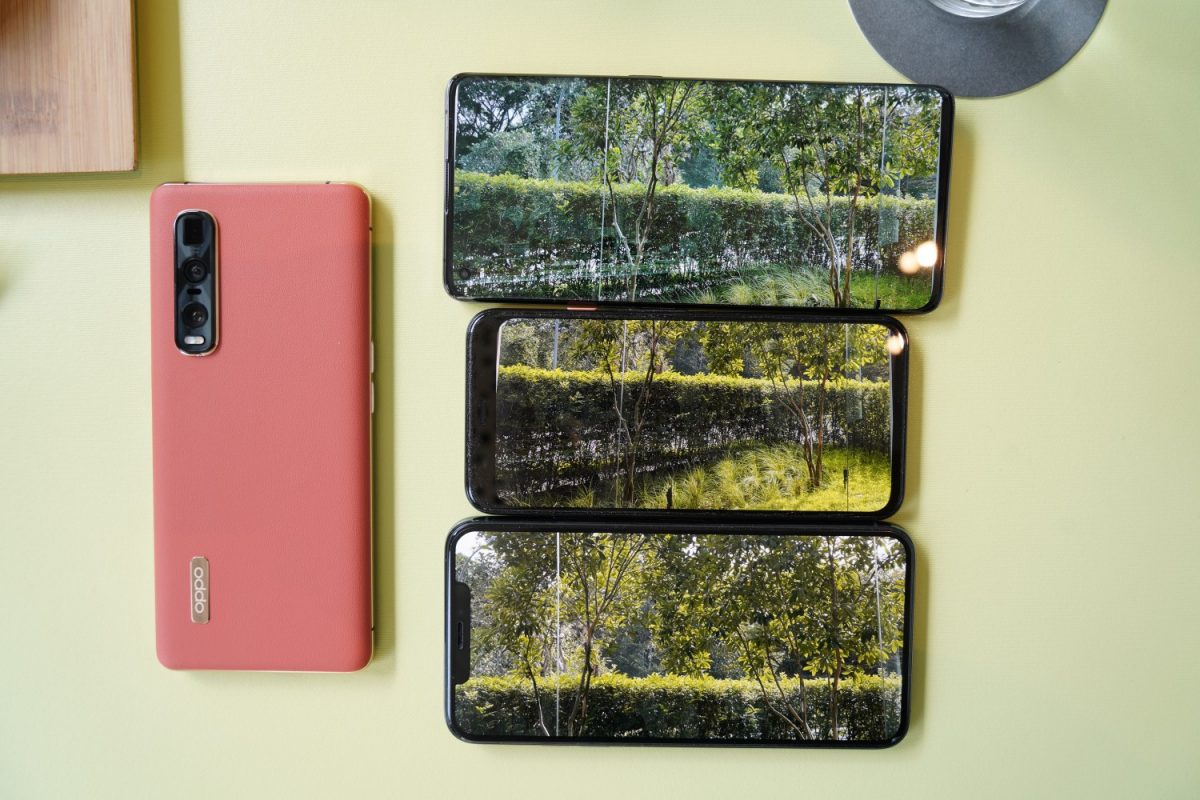 So far, so good from Oppo's new flagship. Compared to the Pixel 4 and iPhone 11 Pro Max, though, the white balance seems rather blued out at first glance. Despite this, the dynamic range is still solid, with the whites and greens looking very distinct from one another. Ultimately, in terms of being the most true-to-life, the iPhone 11 Pro Max still wins out.
We've yet to try out the Find X2 Pro's low-light capabilities, though, but so far, it does face rather stiff competition from the likes of the Samsung Galaxy S20 Ultra and the Google Pixel 4, so it has quite a mountain to climb to come out on top in that regard.
Finally, the Oppo Find X2 Pro will be the Chinese tech company's first fully-fledged 5G-capable smartphone to hit the shores of Singapore (making it part of a very small club that includes the S20 Ultra), which is a big bonus for those who want the best connectivity out there. Of course, we've yet to test that out so far, but just knowing that the Find X2 Pro has that option will no doubt make it a tantalising prospect for some.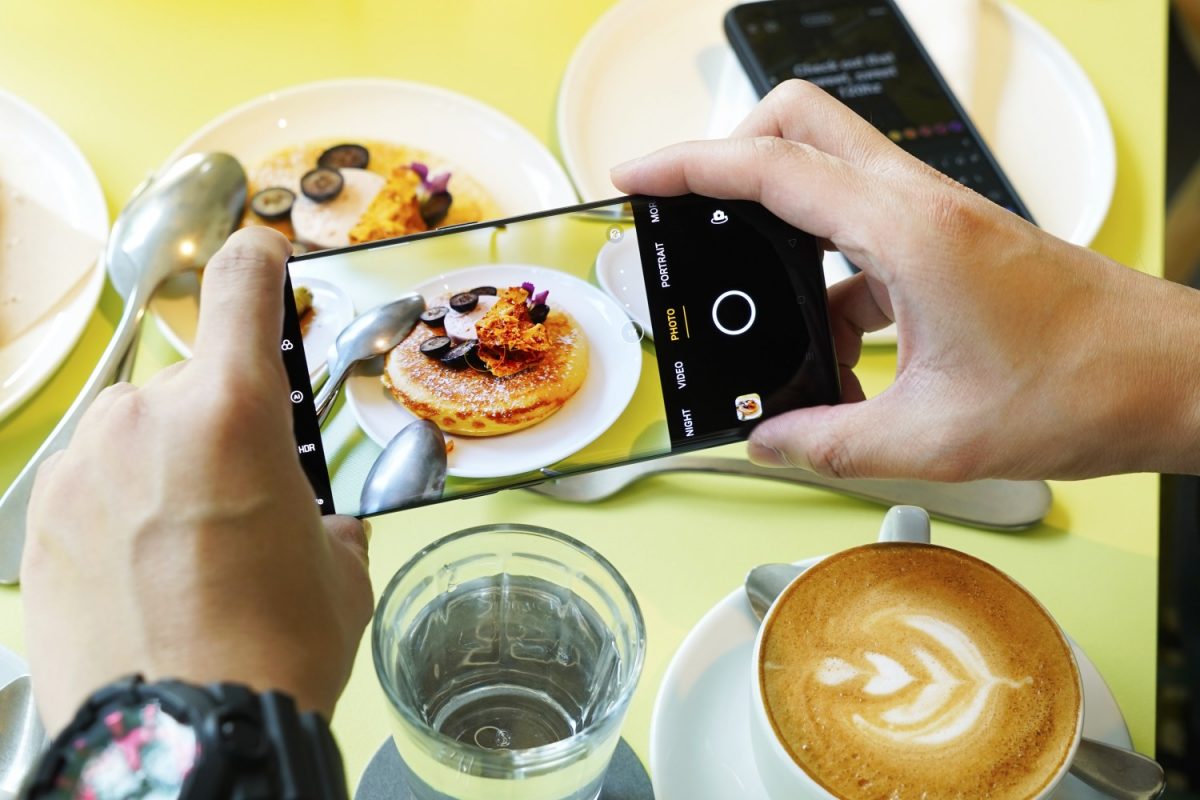 All in all, we've found that the Oppo Find X2 Pro is one of Oppo's finest flagships in recent years. Considering it costs S$1,699 at launch, which is much more affordable compared to the Samsung Galaxy S20 Ultra, it certainly has the potential to give the Korean giant a run for its money. We can only find out just how exactly it does so in due time.
The Oppo Find X2 Pro launches in Singapore on 28 March 2020, and will be available at all Oppo Concept Stores, all major telecommunication outlets (StarHub, Singtel, M1), the Oppo Lazada flagship store, as well as the Oppo Shopee flagship store. It will retail for S$1,699 at launch. Pre-orders begin 14 March 2020.
---

Drop a Facebook comment below!