Last year, Oppo released its flagship Oppo Find X and while it was aesthetically pleasing by being the first Oppo phone to feature a notchless screen, it ultimately failed to deliver a satisfactory performance to justify its high price point.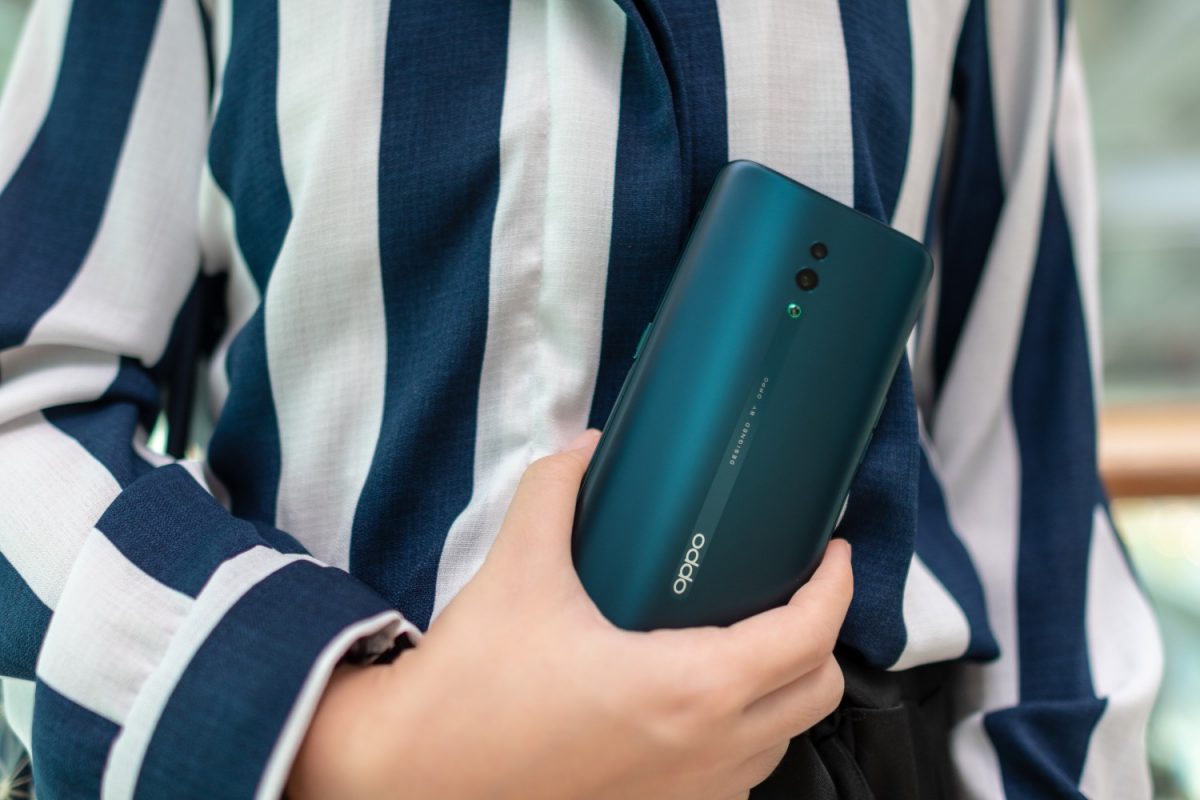 Following the release of the Find X, Oppo has now released their newest phone series, the Reno, which improves on the shortcomings of the Find X, and available at a relatively competitive price point.
Given Oppo's need to impress, the biggest selling point of the Oppo Reno is its pop-up feature, which hides the phone's 16MP front camera, soft light, and back flash. All three are housed in a pop-up wedge that slides up from a hinge.
When tucked away, the pop-up wedge disappears entirely into the phone, with only a barely noticeable line denoting where the pop-up is. This pop-up feature helps to give the Reno a completely notchless screen, and an impressive 93.1% screen-to-body ratio, with its 6.4 inches full HD+ AMOLED display and sixth generation Corning Gorilla glass.
However, the pop-up does lead to the very first flaw of the Oppo Reno which is how the phone is a lot less watertight as compared to other phones of the same price. One has to be careful when using it around bodies of water as the Reno does not come rated for water protection.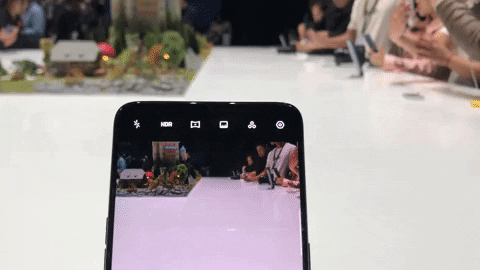 The pop-up carries a 16MP front camera accompanied by a soft light to help users take that perfect selfie. The Oppo Reno's camera app came with a beautifying mode when the front camera is turned on, so users will also no longer need to download third party applications just to take a good looking selfie. The front camera also works well both indoors and outdoors, under natural and artificial light.
Turning the phone around will reveal the Reno's two cameras, the primary 48MP camera uses Sony's IMX586 half-inch sensor, with a f/1.7 aperture to help users take nicely lit photos. The secondary 5MP camera is fixed at a 2x zoom and useful for taking portrait shots. The Oppo Reno also comes with an improved Ultra Night Mode 2.0 that improves upon the night mode functions of previous Oppo models, to produce photos with better clarity and brightness.
Here are some images taken with the Oppo Reno,
The rear cameras are also built into the phone, with no protrusions sticking out, which means that the back of the phone is almost completely flat, save for a tiny bump at the bottom of the camera, designed to raise the phone a little so that the glass encasing the camera does not get scratched by whatever surface the phone is placed on.
Speaking of the back of the phone, the Reno is encased in a glass which uses a localised AG fog surface etching process which gives the glass its matte 3D texture. While not as high a tier as several other flagship phones, the 3D gradient on the back of the Reno nonetheless exudes a premium feel, making the phone feel a lot more expensive than it is.
The Oppo Reno comes with the mid-ranged Qualcomm Snapdragon 710 processor, 8GB of RAM, with 256GB of internal memory. The large storage will come in handy seeing as there is no microSD slot for memory expansion. It also comes equipped with 3,765mAH battery, which will be enough to keep you going all day, provided. The review unit of the Oppo Reno lasted the whole day when used to just surf social media periodically, take photos, and send instant messages.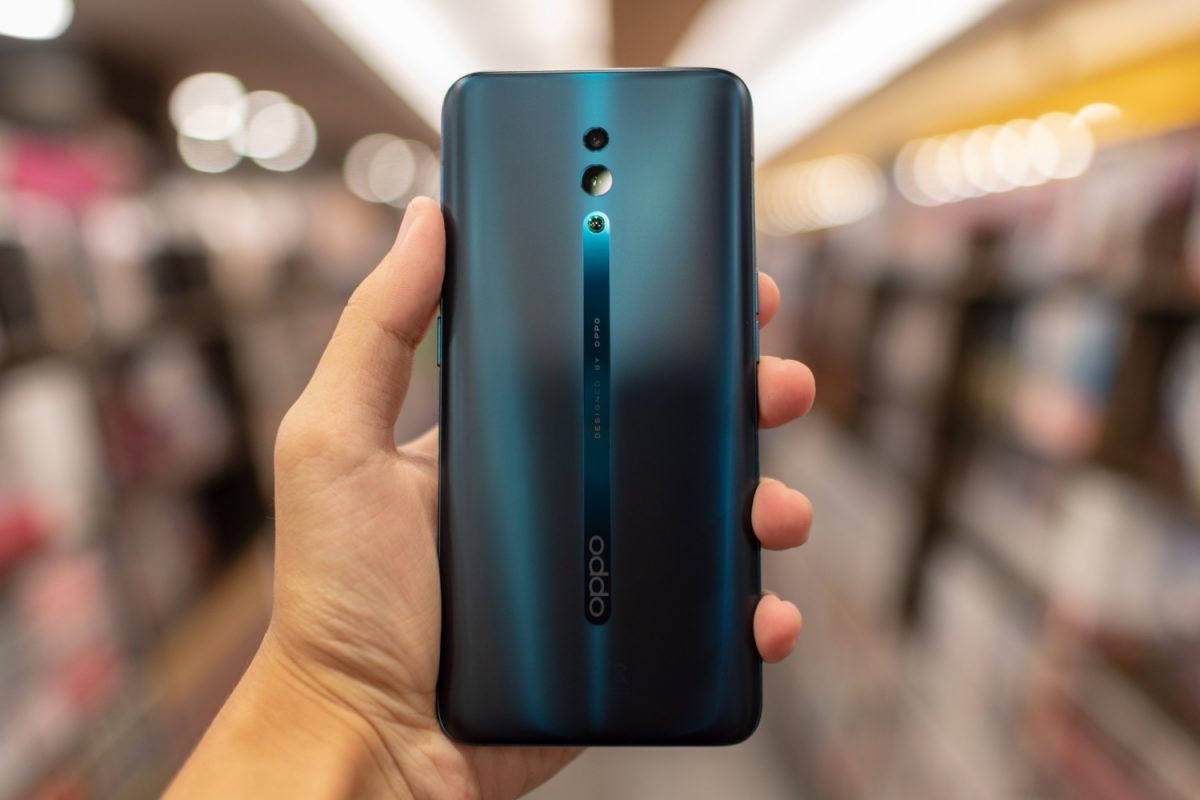 It is okay for Oppo Reno users even if the phone is low on battery as it supports fast charging, supported by Oppo's very own VOOC 3.0. However, another small flaw of the Reno is the lack of support for wireless charging. This is a little disappointing in a phone that is released in 2019 but fortunately, it's not a big deal breaker.
The Oppo Reno came with the new Color OS 6, which gives the Reno a sleeker and cleaner look as compared to previous iterations of the Color OS. Another new addition that came with the Color OS 6 is Oppo's newest smart assistant, BREENO. Much like other smart assistants available on other mobile platforms, BREENO is able to provide both direct and personal services for the user. Unfortunately, BREENO will not be available on Oppo Reno units sold in Singapore.
It is able to track your steps, help check the weather, and help to remind you of any upcoming events. You can also put all your favourite contacts in one location, making it easy to call them with just a simple click.
As with most other phones released today, the Oppo Reno also comes with a hidden fingerprint unlocking mechanism as well as facial ID recognition. According to Oppo, they improved the unlocking speed of the Reno by 28.5% as compared to other Oppo phones and while we weren't counting, unlocking the phone using the fingerprint system feels fuss-free and fast enough.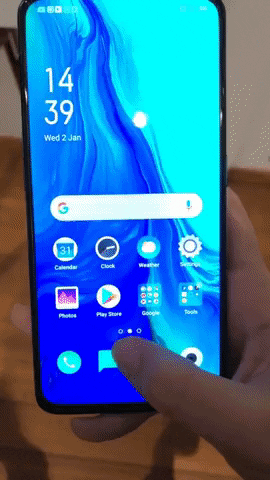 The Oppo Reno is a beautiful looking phone that improves on the innovation of previous Oppo models. Although it does not come with water protection and wireless charging, it is still reasonably priced at S$849. With any luck, perhaps one day in the future Oppo will figure out how to build in a pop-up feature and keep their phones waterproof.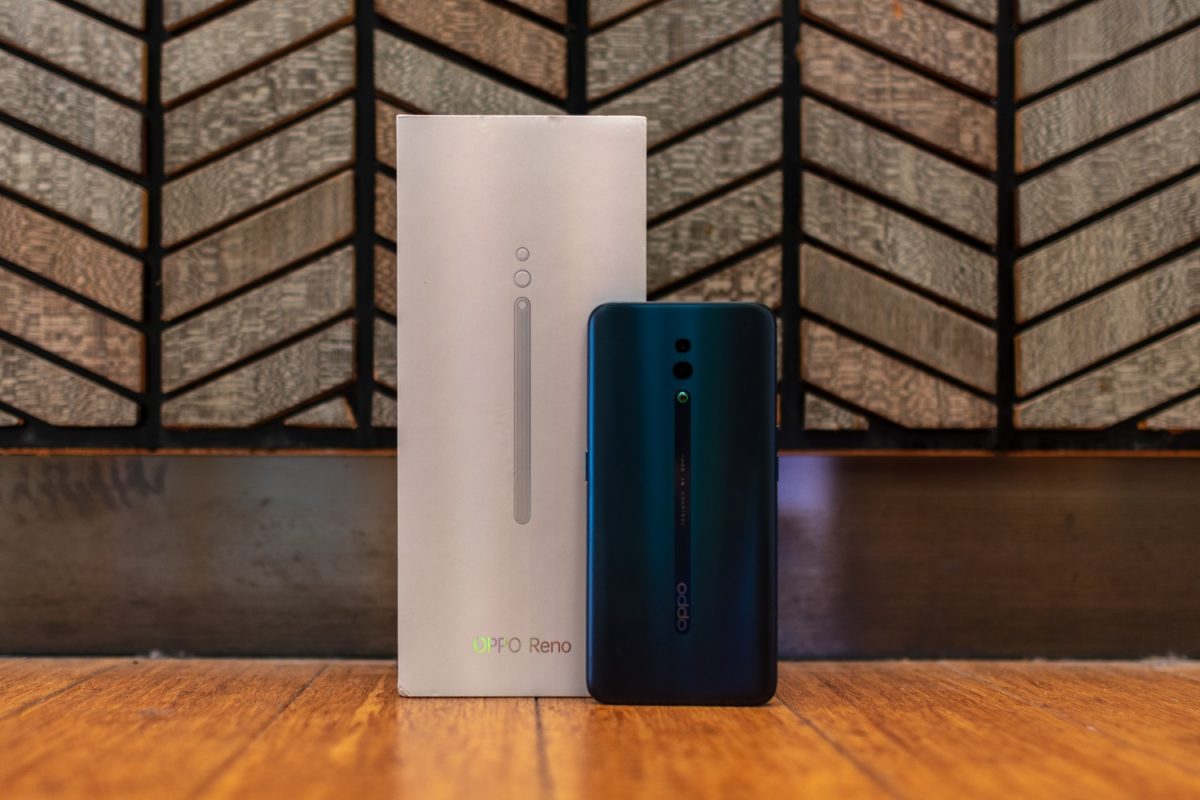 GEEK REVIEW SCORE
Summary
The Oppo Reno comes with several significant improvements from the previous Find X, and is much more affordable as well. Plus its hidden selfie camera helps to give the phone a truly notchless screen with no large bezels up top. Perfect for those who want a large display on their phone. Just be careful when handling the phone near water!
Aesthetics -

8/10

Build Quality -

8/10

Performance -

7/10

Value -

7.5/10

Geek Satisfaction -

8/10
---

Drop a Facebook comment below!