On paper, Samsung's latest flagship device packs in every notable feature, high-end specification and design element to make it the most incredible smartphone in the market – not only for this year, but also the next. In reality, the pride of the chaebol has given the public a powerful technological marvel that does everything it says and more, and looks like nothing you've ever seen before.
Just so we're clear – this is the review of the Samsung Galaxy S20 Ultra, the biggest pride of the Korean tech giant and we mean it. With its enormous 6.9-inch, 120Hz display powered by a massive 5,000 mAh battery, phones do not get any bigger or better than this. On the other hand, there is the option of the 6.7-inch Galaxy S20 Plus or the much smaller and cheaper 6.2-inch Galaxy S20, but that means going without the 108MP wide camera and 100x Super Resolution Space Zoom, which has become the holy grail of smartphone features.
If the phone feels and looks bulky, that's because it is – the display is 0.01-inch short of a device size which the tech industry used to call a phablet, but it is also impossibly thin, measuring 76 x 166.9 x 8.8mm.
Of course, the most obvious is the rectangular protrusion in the rear that houses an array of quad lenses, placed on a glass slab that looks extremely dangerous to just have sitting on a table. The curves ridge of the protrusion is just asking for a scratch or two, so do yourself a favour and get a case.
The fab four in the camera module are the 108MP wide angle at ƒ/1.8; 48MP telephoto at ƒ/3.5; 12MP ultrawide at ƒ/2.2; and the time-of-flight (ToF) VGA. For those who are unfamiliar with the term, a ToF camera is one that measures the distance between the camera and object in focus by deploying and recording the return signal of laser pulse, thereby allowing cameras to focus on objects more quickly, and in low light conditions.
A few years ago, device makers realised that there was only so much a single camera and light sensor, regardless of its size, could do for photos, so they started adding camera lens after camera lens and (for now at least) the limit seems to be four. Samsung's use of the ultra wide, wide angle and telephoto covers all the bases and its larger sensors offer a combination of performances that clearly shows it has learned its lesson from aping its strongest competitor in the camera department, to pave its own way in the mobile imaging category.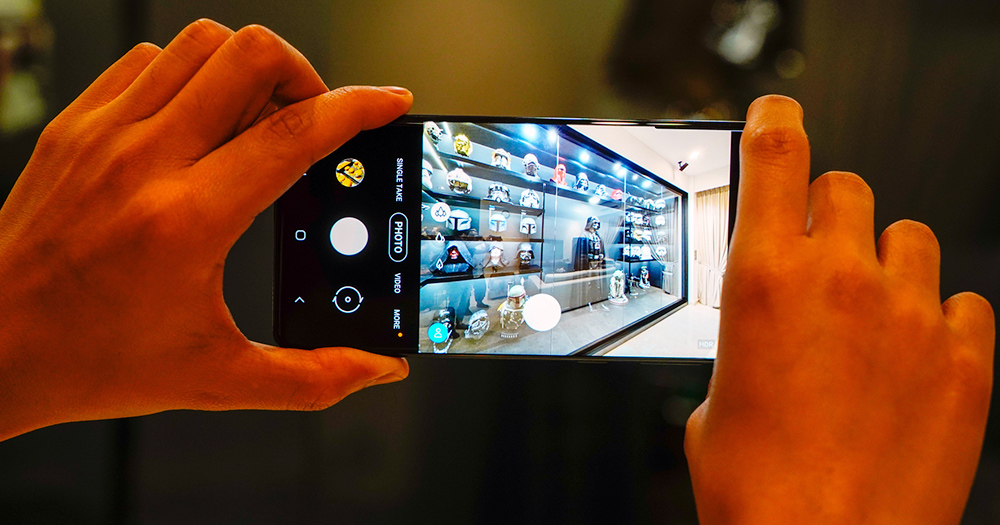 Even last year's camera sported that vibrant but rather saturated colours that Samsung has long been known for, but that sense of air-brush texture is now gone, replaced by a deep mix of colours that no longer pop out at you – instead, the colours are happy to dominate the scene without any form of pretentious behaviour.
Of course, the biggest question is, does the 100X Super Zoom actually matter, and is it worth the premium? This is not something anyone can use right out of the pocket – the smallest of hand motion is amplified when you zoom in, and it's not some magical telescope that one can use to peer into windows. But the camera now offers an incredible range, allowing users to take magnificent close ups, no matter if you have cheap seats at an outdoor concert, or want certain clarity in a scene slightly further than the eye can see.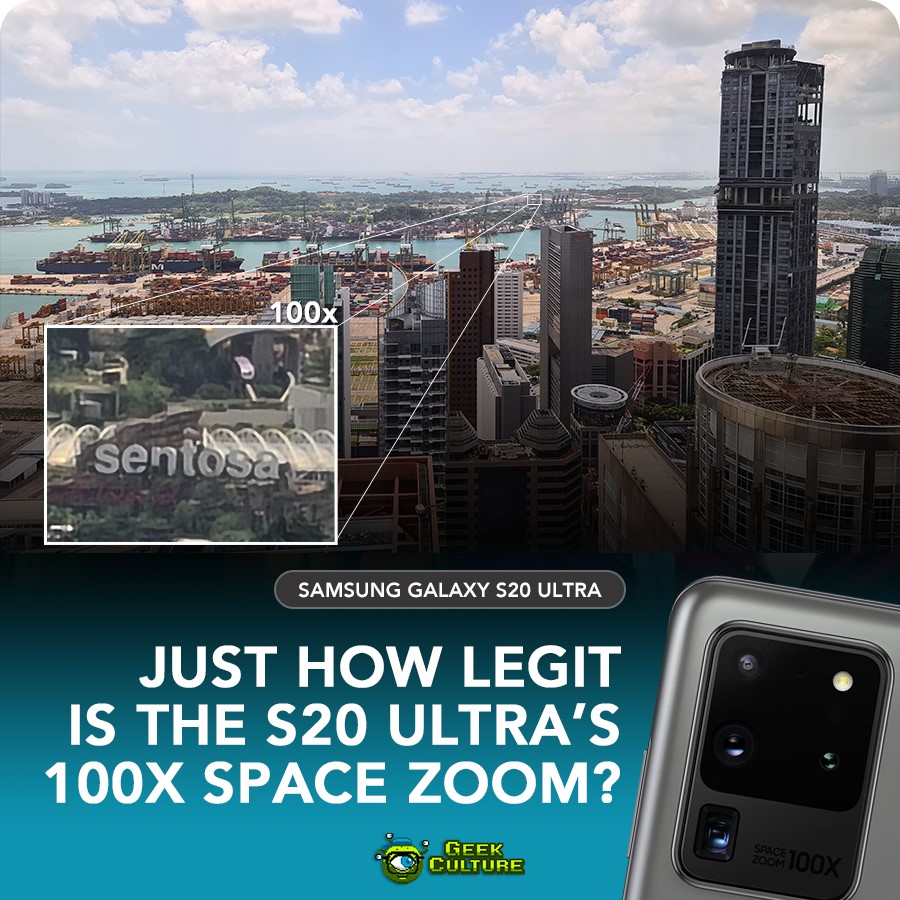 And with the zoom comes an impressive amount of detail in the images, providing a depth and density that look less like a bad photocopy of a classic painting, but a reproduction that looks closer to the real thing, than an artist's impression. On the flip side, colours tend to fade out the more you zoom in, which is the nature of technology but when you're able to scope out a nice wide angled shot and are still able to go into the rich details (if not colour) – name a portable camera that can do just that?
Night shots on the S20 Ultra are also unbelievably beautiful, with an incredible reproduction of colours, tone and depth that just delivers pm each and every shot. Even in low light, photos display a richer amount of detail compared to other phone cameras. The sad thing is that the photos can always be better, because everyone know low light shots are just not something worth snapping unless there are no other options.
Now, there have been a few complaints about the less than stellar focusing prowess of the camera and yes, it's there and all it means is that the camera is not able to focus on a subject on a smooth level, snapping in and out like an eyesore. Samsung says it will fix it with an update and once that's done, performance would improve.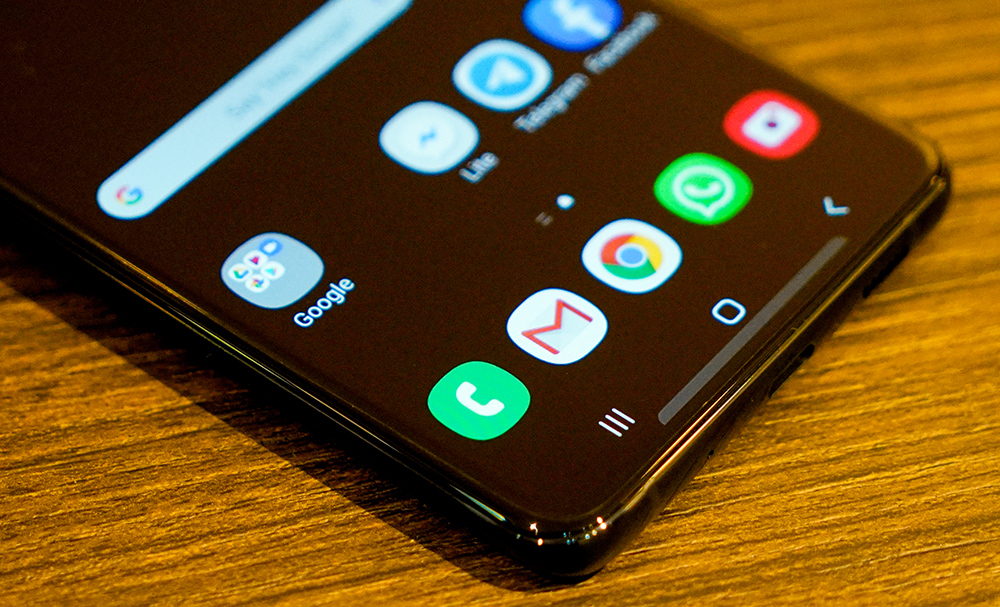 There's also a new Single Take mode that intends to help photographers capture a moving subject, by snapping multiple shots in a short amount of time, allowing users the option of trying to land that difficult shot. It's a nice move, for those with pets and children in action but the experience with taking multi shots is that folks will end up keeping all the shots anyway, leading to a crowded device as space gets taken up.
Not that owners need to worry – with expandable memory of up to 1TB and the lower price of micro SD cards, getting a space upgrade is no longer as expensive as before.
Performance wise, the Galaxy S20 performs well, much like its predecessors. The handset is powered by the next-in-line Exynos processor, the same in the series that has been powering Samsung's Galaxy series for several years now. Running multiple apps has never been an issue on Samsung's Galaxy series of flagship devices and it's no different here.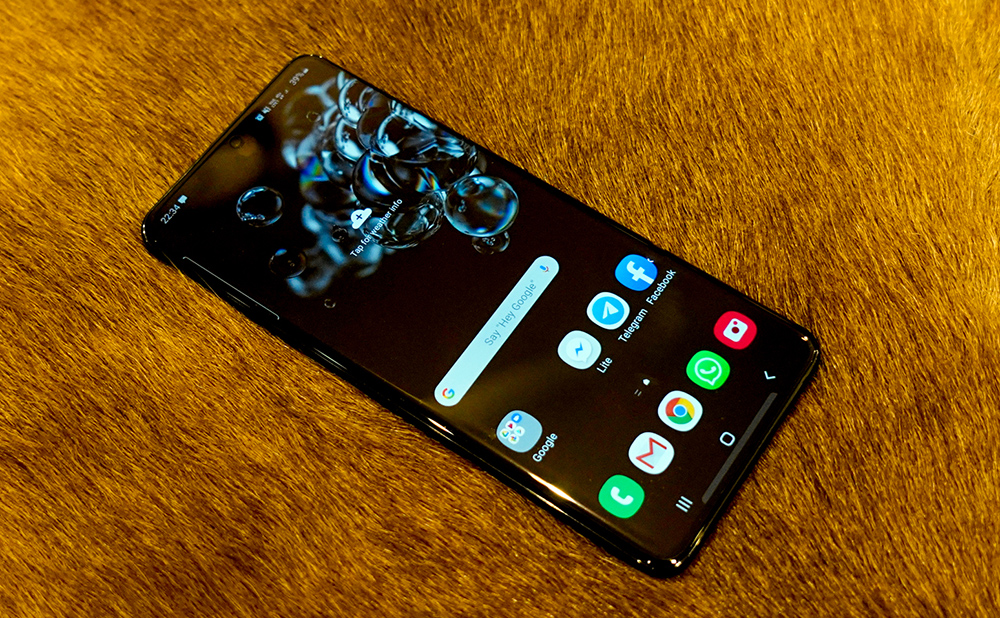 On the display side, Samsung has dominated the smartphone screen market, as the biggest and best supplier of screens to the biggest names, but while those brands have offered 90Hz and even 120Hz, Samsung has stayed at 60Hz until now. With a 20:9 aspect ratio at 3,400 x 1,440 resolution, users are seeing something more – if they know where to look.
The 120Hz mode appears only at Full HD+ mode and even so, it will pull back on 120Hz under special circumstances, such as when battery levels fall, or when the phone gets too hot, to preserve the phone's overall performance. Then again, how many games are optimised for 120Hz for users to really enjoy that feature?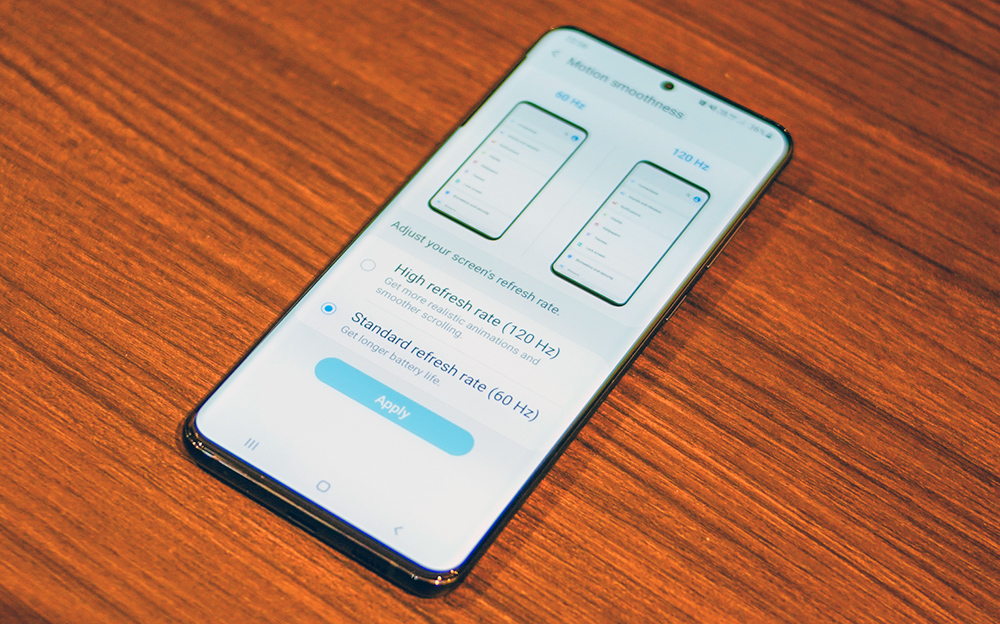 Support for HDR10+ remains and there is a more precise fingerprint sensor buried under the display. Actually, that has always been a pet peeve of Samsung phones – either my fingers are growing in size each month, but the fingerprint readers always tend to lose their precision after several months of use. The two weeks with this device has been a better experience than with the finger biometrics on the Samsung Galaxy Note 10, so let's hope my fingers don't change their shape or form to a point where the sensor doesn't recognise my prints.
The only thing we were not able to test is the phone's 5G capabilities, and that's because no existing 5G network exists in Singapore yet. In effect, this means that you're also paying a premium for a new feature that you cannot make use of just yet but if you're the type who realises that changing a phone every year is not an option, the future proof technology here will safeguard you for a 5G network due out later this year, or something next year.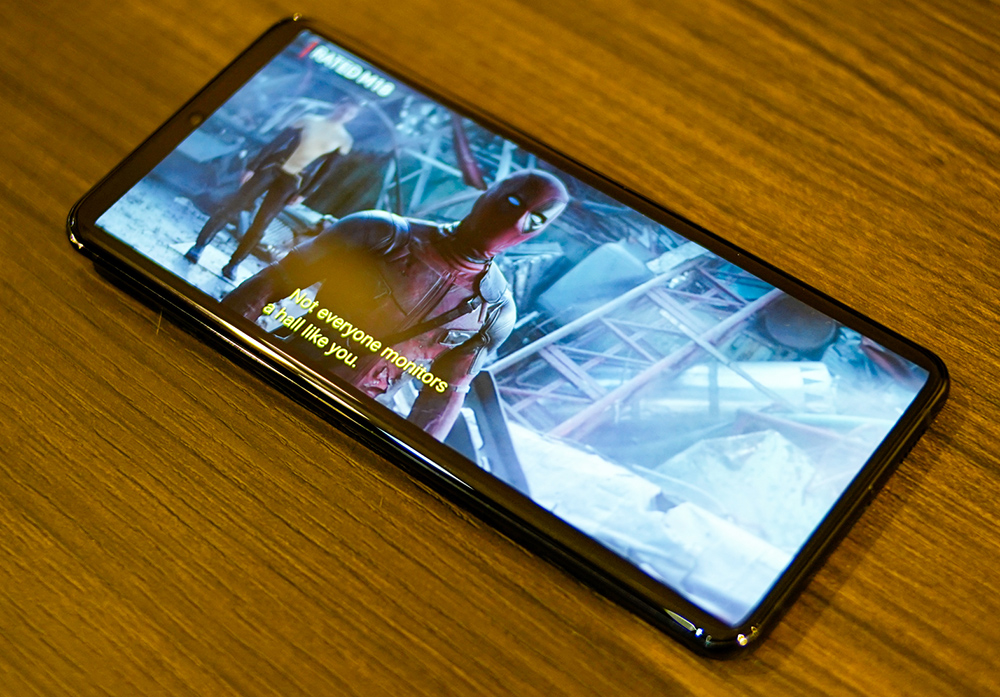 Battery wise, the Galaxy S20 Ultra packs a whopping 5,000 mAh, making it the biggest ever in the S series, but when you realise that a large 6.9-inch display running at 120Hz is going to be a power drain, you would realise that the increase in battery capacity is also meant to support the consumption patterns of the device. For a battery size here, Samsung has included a 25W quick charger with the device, for that power trip when you need some juice.
All-in-all, the Samsung Galaxy S20 Ultra is a majestic beast packed with great hardware, and some incredible, if not unsupported hardware here such as 5G support. Features such as a 108MP camera and 100X zoom might seem like a gimmick, but it's only when handset makers push the boundaries before we get these features as standard offerings – though this phone is anything but standard.
GEEK REVIEW SCORE
Summary
Samsung Galaxy S20 Ultra is the best phone in the market not because it's perfect or priced to match – that's probably the S20 Plus, which most people would go for. But if you want a little peek into the future, invest in it with the S20 Ultra.
Overall
9.6/10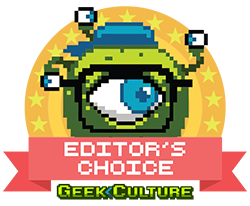 Aesthetics -

9.5/10

Build Quality -

9.5/10

Performance -

10/10

Value -

9/10

Geek Satisfaction -

10/10