Back in 2009, the JRPG juggernaut that is Final Fantasy celebrated its 20-year legacy with the critically-acclaimed Dissidia Final Fantasy. The surprisingly competent fighting game won over fans sceptical of its pedigree, as they tested their mettle against each other in high-octane clashes.
Nine years later, and the fantastical tale of Dissidia Final Fantasy is set to continue in the highly-anticipated PlayStation 4 follow-up, Dissidia Final Fantasy NT.
Living up to the "NT' part of its title, which, by the way, means "New Tale", the game is shaking up the formula in a big way. Instead of one-versus-one brawls, combat now features a three-on-three royal rumble, with occasional boss battles against Summons to keep things fresh.
That, in addition to a class system, a Story Mode with over an hour of cut scenes, and a rich 28-character roster, players are definitely in for a roaring good time.
For those with an insatiable love for all things Final Fantasy, here's the chance for you to have that loyalty rewarded. Courtesy of our good friends at Sony, we have a copy of the Dissidia Final Fantasy NT Ultimate Collector's Edition up for grabs, reserved only for the truly worthy – and it's definitely looking oh-so-good.
---

The grand face-off between Materia and Spiritus adorns the packaging wrapping, dipped in vibrant hues of the game's colour scheme. The simple splash of colour livens up the overall minimalistic design, bringing along with it a fresh lease of life.
Spot your favourites! The hardcover box features many familiar faces who are on the side of good, with the cast of antagonists sitting smugly on the other side. Spanning across the entire Final Fantasy franchise, the sense of nostalgia sure is strong.
Warrior of Light Bust Figure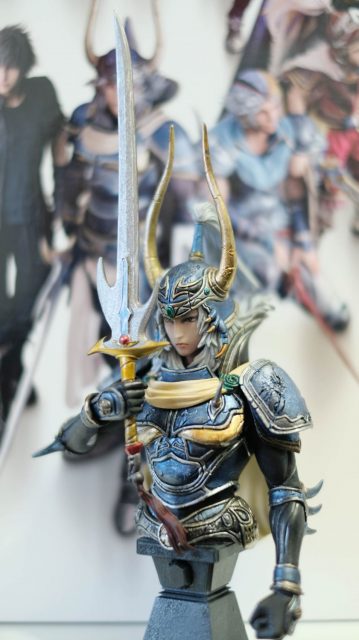 Paying homage to who many considered the protagonist of the original Dissidia series, this miniature Warrior of Light features intricate craftsmanship. From the sharp tips of the Braveheart, to the lines of his blue, hardy armour, this is an exquisite collectable.
Check out the finer details of the bust figure here:
Exclusive Collector's Edition Steelbook
Taking on a darker, more solemn tone of art is the slick-looking Steelbook. As a nod to the duo's analogous feud in Dissidia Final Fantasy NT, it has the Warrior of Light cleverly placed on the front cover, and Garland on the other. Opposing forces till the end of time, indeed.
Dissidia Final Fantasy NT Official Calendar 2018
Do away with conventional calendars, and grab one that tells the dates with official art in tow. For the month of April to May, the Warrior of Light, Cecil, and Noctis are the main highlights.
Even more goodies
The other treats come in the form of the official soundtrack, season pass, and digital mini-soundtrack. As the cherry on top, players are granted special access to six characters absent from the base game, their default weapons and costumes, as well as two additional weapons for each of the mentioned characters.
Summary
After a wholesome visual feast, here's a quick rundown of every goodie found in the Ultimate Collector's Edition (worth S$319):
Warrior of Light Bust Figure
Exclusive Collector's Edition SteelBook
Dissidia Final Fantasy NT Official Calendar 2018
Dissidia Final Fantasy NT game disc
Dissidia Final Fantasy NT Official Soundtrack
Season Pass
Digital Mini-Soundtrack
---
ENTER NOW TO WIN
To stand a chance to win the Ultimate Collector's Edition worth S$319, simply complete these 2 simple steps:
SHARE THIS POST and TAG a friend (or more) you would like to share your loot with. ->
Fill in the form below.
Give us a LIKE below if you haven't done so yet, so you won't miss out on future similar giveaways!
[GIVEAWAY HAS CLOSED]
The giveaway is open to all residents of Singapore. The giveaway closes on 18 February 2018 @23:59hrs (GMT+8). 1 lucky winner with the correct answers will be picked at random. The winner will be notified via email by 20 February 2018. Good luck!
Dissidia Final Fantasy NT is out now on PlayStation 4.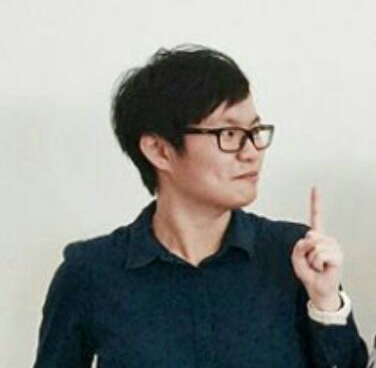 Si Jia is a casual geek at heart – or as casual as someone with Sephiroth's theme on her Spotify playlist can get. A fan of movies, games, and Japanese culture, Si Jia's greatest weakness is the Steam Summer Sale. Or any Steam sale, really.
---

Drop a Facebook comment below!