Christmas is coming and what is meant to be a wonderful time of the year can get a little bit stressful if you don't know what presents you should get for your loved ones. Especially if they don't drop you subtle hints here and there.
That's alright geek fam, we've got you covered. From tech, toys, makeup and accessories you're bound to find something that your girlfriend might like. 
---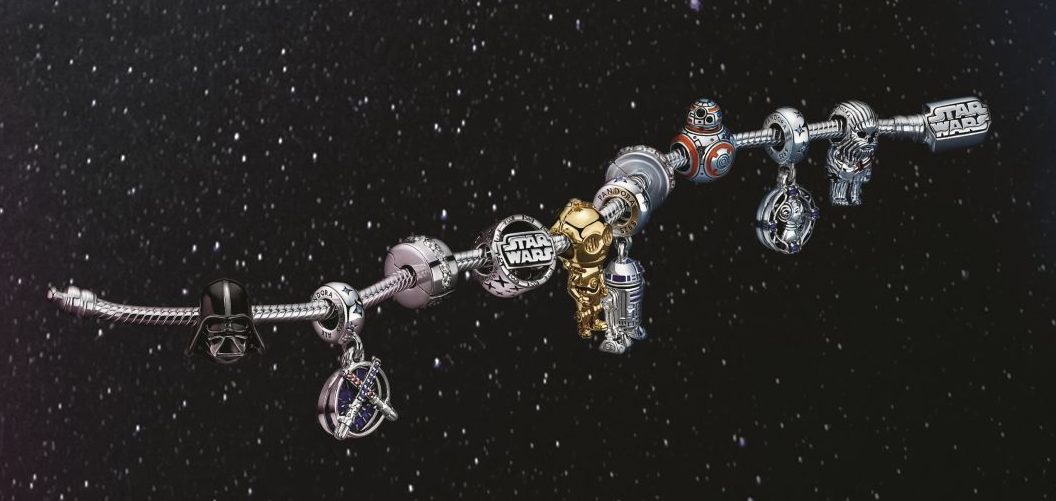 Now, nothing wrong with getting your girlfriend jewellery but might we ask you to step back from the heart-shaped necklace or worse, an infinity sign necklace. Trust us when we say your girlfriend probably has a graveyard of similar necklaces from their exes. Oh, and the rose gold tiara rings too. That was very 2013. No, stay away from that. 
What we do suggest if your girlfriend loves staying icy throughout the year is to get something that is unique to her and her interests.
Pandora has a wide range of collections that are specific to popular franchises such as Star Wars, Harry Potter and a huge Disney collection too. The latest addition to their Disney x Pandora collection is centred around Cinderella but there are other characters from The Lion King, Toy Story and even Mickey and his friends. Some of these collections include Christmas designs too if you'd like something more festive. 
---
Speaking of collections, if your partner enjoys using makeup, ColourPop has plenty of collections that make cute gifts that are also friendly to your pocket if you are on a budget.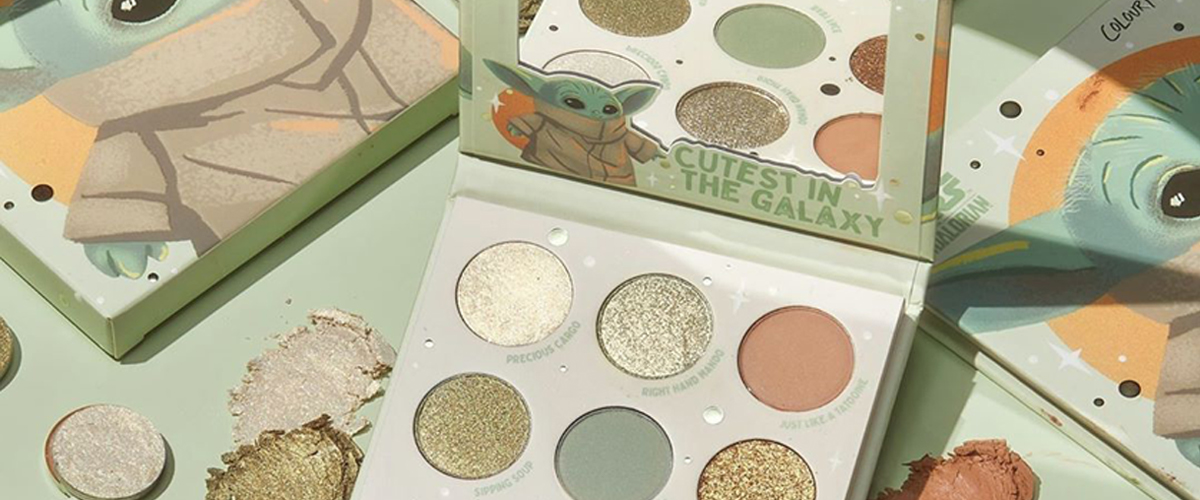 Currently, the American brand has ongoing collaborations with Disney focused on Frozen, Mulan and The Mandalorian – yes, this is the way! Apart from Disney, ColourPop also has a collaboration with Sailor Moon and Hello Kitty.
Be sure to also check out their own in-house collections too. Their collections are well thought out and cohesive, making it easy for you to pick out something that will compliment your girlfriend's current collection. There are collections specific to colour schemes and tints (warm or cool) so don't you worry – you'll find something that your partner will definitely like, even if you have zero clue about what makeup is about.
From eyeshadow palettes, blushes, lipsticks and eye glitters, ColourPop promises good quality makeup wrapped up in the most aesthetically pleasing packaging that won't break the bank. If you're located outside of the United States, be sure to put your order in soon as international shipping may take up to 10-21 business days.
---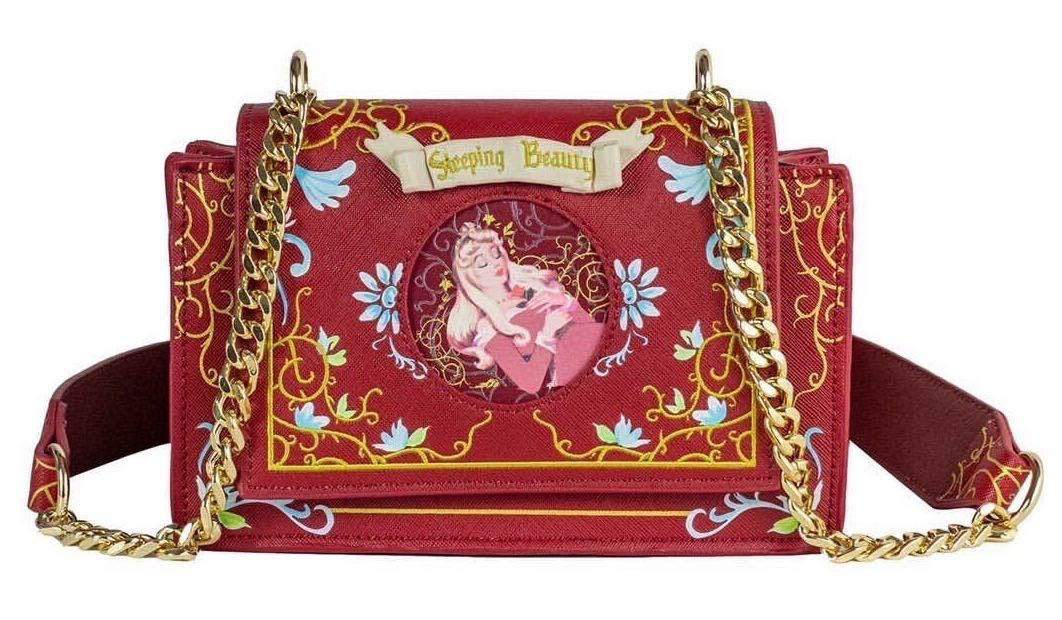 In the same vein as ColourPop Makeup and Pandora, Danielle Nicole is a well-known brand of bags that do collaborations with Harry Potter, Star Wars and Disney (Alice in Wonderland, Disney Princesses, The Lion King, Nightmare Before Christmas and more!).
Danielle Nicole also has collections based on Marvel and – you would not believe – Nintendo. Coming in the form of crossbody bags, bag packs, clutches and belt bags, Danielle Nicole's bags are unique pieces that make special gifts for your girlfriend this Christmas.
---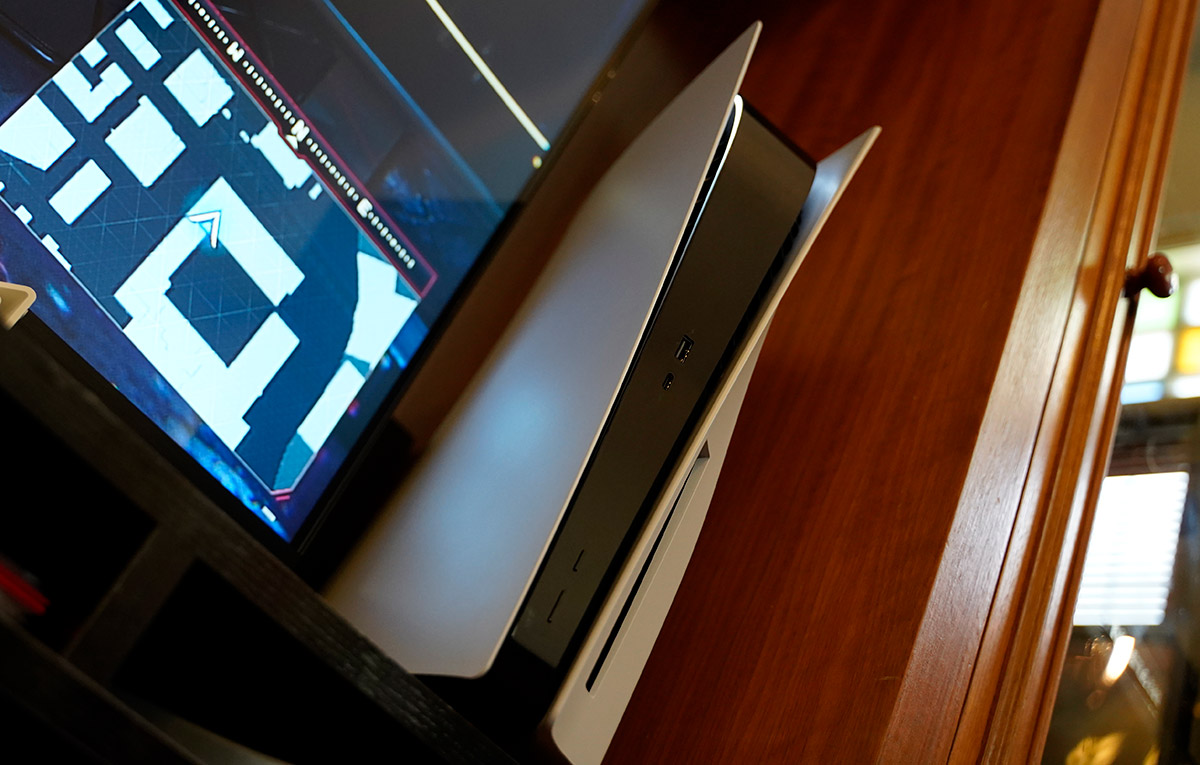 If you've not yet gotten your hands on a PlayStation 5, this is the perfect opportunity to splurge on a big gift. Plus, if you live together or play together, this is a gift for them as it is a gift for you too (wink). 
Of course, if you're not so convinced as to whether you should get a PlayStation 5 or an Xbox Series X, we've a geek guide that can help you make an informed decision as to which console may suit your partner's needs best. Either way, if your partner is a geek, this is 100% a gift that they will want (some may even argue need). Don't pretend like you haven't received hints for this.
---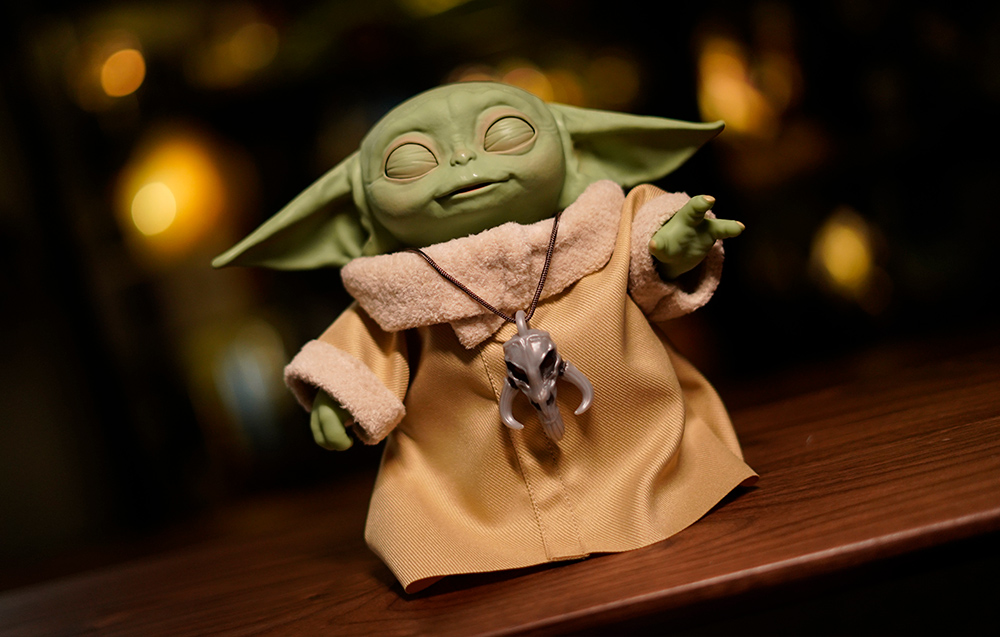 If your partner isn't a Star Wars fan, um… into the trash they go. Haha, we're kidding. Unless?
Baby Yoda stole the hearts of the internet when he first debuted in season one of The Mandalorian and fans were clamouring for any Baby Yoda merch. Now, less than a year later, we've a long laundry list of Baby Yoda toys that would make the perfect gift for any lover of the alien baby. 
Our personal favourites are the soft and cuddly Baby Yoda Talking Plush and the Baby Yoda Bounty Collection that are perfect as desk buddies that will bring a smile to your partner when they're busy at work (keeps them thinking of you too so that's a win!).
---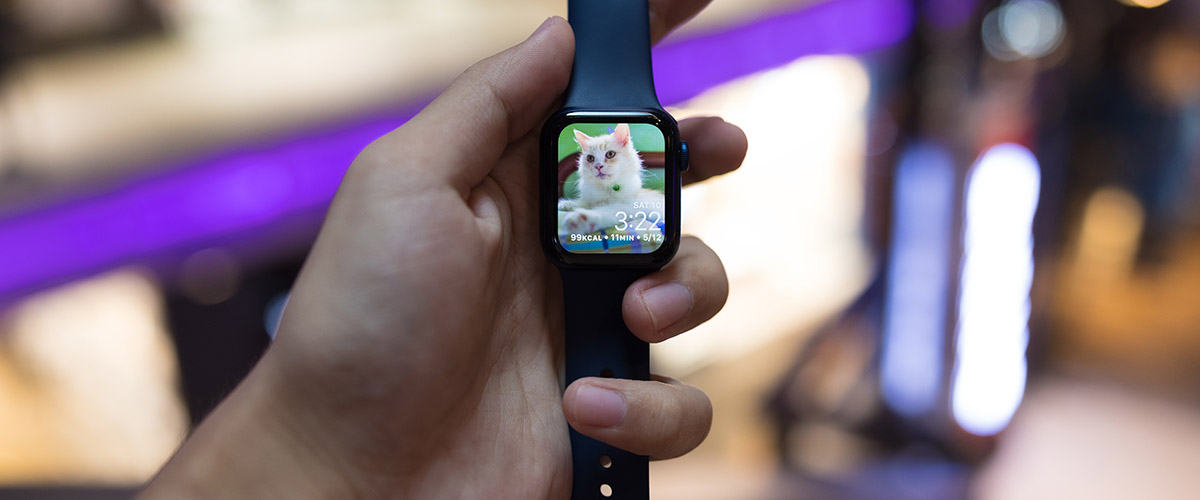 Heading back into tech, the Apple Watch is a must-have especially if your girlfriend is an Apple user. Coming in various colours and finishes to suit different styles and outfits, the Apple Watch seamlessly integrates with the iPhone and creates a whole new Apple experience for your loved one. 
Of course, the star of the show has to be the fitness and wellness features that monitor health. The Activity and Workout app provides motivation to lead a healthier lifestyle and the watch prompts you to do breathing exercises when the user is feeling tense or has an increased heart rate.
Nothing shows deep love and concern than the care for one's health. With 2020 taking on a toll on many people's health, have your partner start on a healthier journey in 2021 with the Apple Watch.
---
Imagine this. Sitting by the heater, drinking hot cocoa, chomping on Christmas apple crumble and then slumping into a comfy armchair with your secret bourbon-infused family friendly eggnog in an oversized hoodie that feels like a warm hug. Yep – bet your girlfriend would like that too.
The holidays are meant to be filled with warmth and joy and should be enjoyed in comfortable clothing, like an oversized hoodie for example. Of course, there are many hoodies to exist out there, but our pick is the Harry Potter Hogwarts emblem hoodie. Better yet – if you know your partner's Hogwarts house, you could get a hoodie with the house emblem instead.
Take the gift to the next level and spritz a little bit of your perfume on it. Trust us, your partner will love it and will immediately feel connected and close to you over the holidays. 
---
Keeping in line with comfy clothing that makes you feel close and connected, consider getting matching pyjamas for you and your significant other.
We think this pyjama set based on Critical Role, an American web series in which a group of professional voice actors play Dungeons & Dragons, is an adorable set to match with your partner.
The set includes a ¾ sleeve raglan shirt sporting the Critical Role logo and a pair of pants adorned in doodles representing characters across both campaigns.
---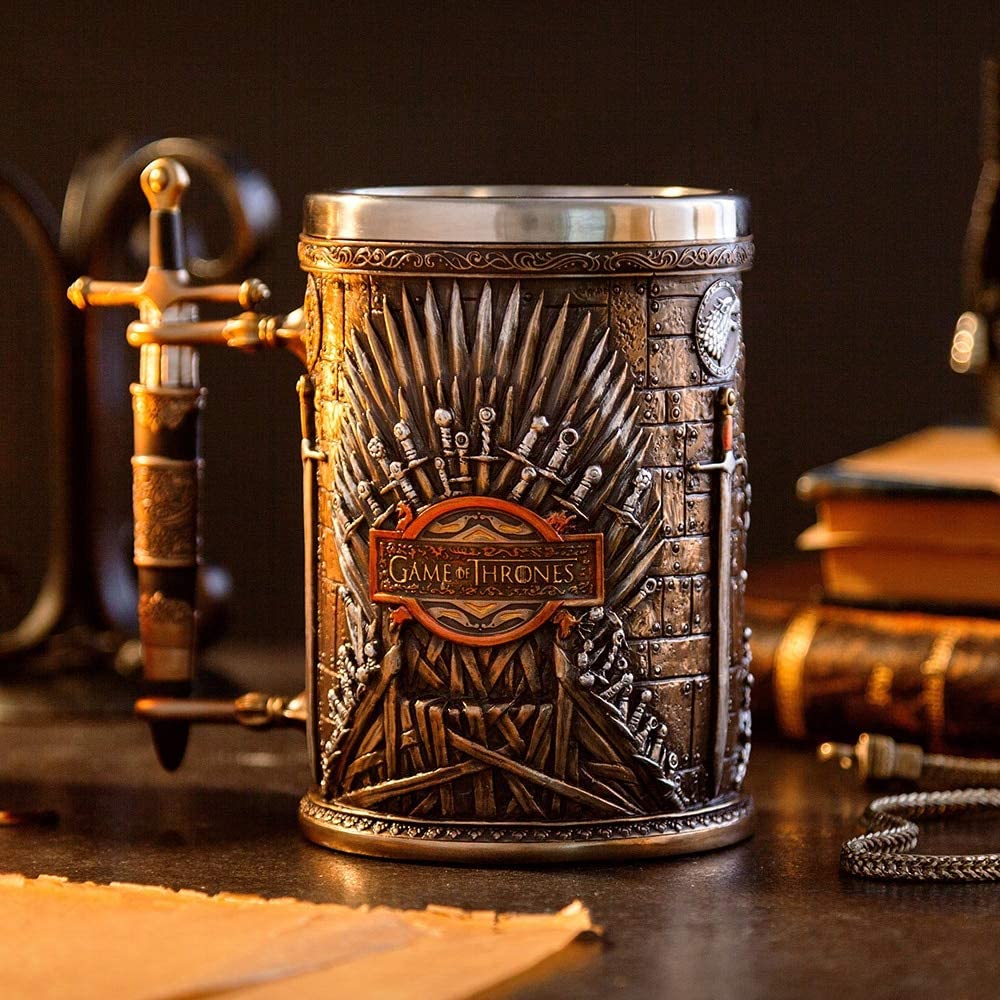 Is your girlfriend a foodie? A coffee-drinker? A tea connoisseur? A beer lover?
Then consider getting this Game of Thrones mug for the queen of your heart. 
Mugs may seem like a simple gift, but for fans of tea/coffee, or mug collectors (yep, they exist), there is no such thing as too many mugs. Heck, the bigger the mug the better! When it comes to downing one's favourite drink, size does matter. 
---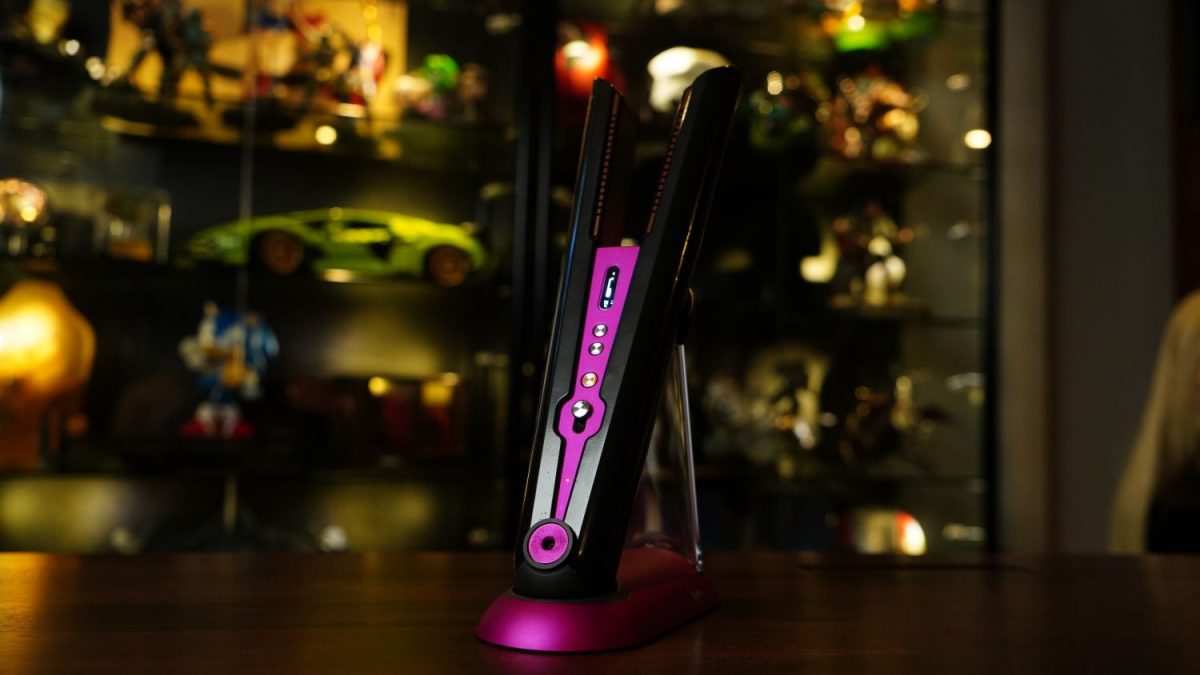 Wrapping up the entire Christmas guide, is a tech product that again, can be used all year round. It is definitely the most expensive item on the list, but if you've the budget this Dyson Corrale is definitely worth the splurge.
Perfect for cosplayers and those with long hair, the Corrale hair straightener is a quick-fix spell to straighten out the messy mop of flyaways.
Straightening hair is now straightforward as the Corrale is the world's first hair straightener to be engineered with manganese copper alloy flexing plates. The device is Dyson's newest addition to their popular line of hair styling tools like the AirWrap curling tool that dominated the beauty market a couple years ago.
---
There you go! Our list of geeky gifts that you can consider getting for your girlfriend. From tech, toys, makeup and accessories, there is surely something in this list for your geek of a girlfriend.
Happy holidays and have fun shopping!
---

Drop a Facebook comment below!