Fortnite is cheerful, colourful, and vibrant. John Wick is solemn, broody, and grim. It's a weird, vastly contrasting combination, but it seems first time's the charm for Epic Games' popular battle royale shooter, for the veteran gunman is set to make a classier licensed return to the game.
Following an astute observation posted on Reddit about the appearance of Wick's house in Paradise Palms, prolific dataminer Lucas7yoshi has unearthed some images of a new John Wick skin. Showing the deadly assassin in two different styles, the regular version puts him in a neat, sleek suit, while the damage variant sees him looking worse for wear, with bruises, bullet holes, and torn sleeves. Essentially, the two iterations represent Wick before and after the movie – or for us non-assassin peeps, before the start of work, and then after, especially on Mondays. Relatable content, truly.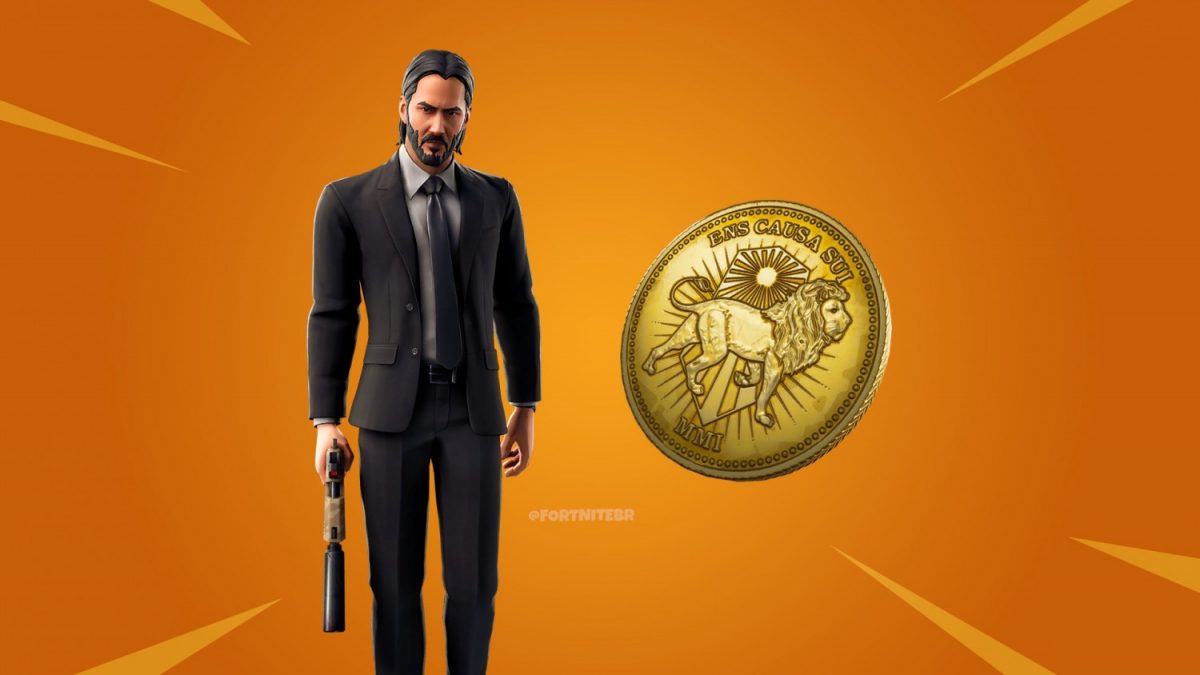 A golden token back bling (used as currency in the underworld in the John Wick films) was also unveiled by Lucas7yoshi. It's not just a mere accessory, however: the golden token back bling seems to be part of the Wick's Bounty LTM and associated challenges, where players have to work in teams to "eliminate other bounty hunters" and collect an allocated amount of tokens.
The datamined text reveals additional information as well. Players are only given three attempts before they are struck "out for good", and leaders will be marked on the map, which means those with a high token count may want to watch their six at all times. Another separate datamined line hints at the appearance of the Continental – the hotel for assassins – that would spell good news for fans of the franchise.
While Fortnite's original Reaper skin is based on Wick, the impending character skin bears no relevance to the season three battle pass' top unlock. What's interesting, though, appears to be a female iteration of the skin that greatly resembles the outfit of Halle Barry's character in John Wick: Chapter 3 – Parabellum.
A date for this John Wick tie-in has yet to be announced, but it should be happening rather soon, now that the movie's already showing in theatres. Just a month ago, Fortnite also hosted an Endgame mode recently which pitted players against Team Thanos and his army of Chitauri aliens, and it seems the team is doing an admirable job keeping up with the hottest talk of the town.
---

Drop a Facebook comment below!