First, there was Pokemon Go. Then followed news of more games riding the AR mobile game hype train, from Niantic's Harry Potter: Wizards Unite to Ghostbusters World. The next big franchise to join in is none other that Jurassic World, as Universal has announced their new Pokemon Go-style AR game called Jurassic World Alive.
Coming to iOs and Android devices this spring, Jurassic World Alive will have players capturing and battling dinosaurs, but the one big difference with Pokemon Go? You don't have to move an inch to pick up dinosaurs. Gone are the days of exploring the nooks and crannies of your neighbourhood to catch that rare creature, as instead Jurassic World Alive will have an in-game drone which can be deployed across the map to collect DNA.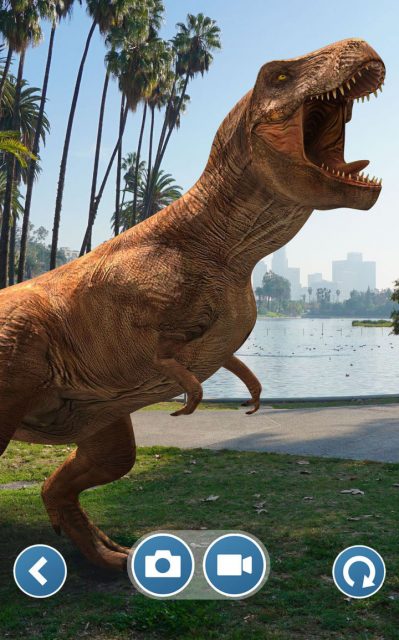 The game is being developed by Montreal-based studio Ludia, whose previous mobile games include Jurassic Park Builder and Jurassic World: The Game, so safe to say they are well-versed in the happenings on Isla Nublar.
Developers plan to release 100 dinosaurs at launch, but will regularly update the game with more
hybrid beasts. No official release date has been announced, but eager Jurassic World fans can pre-register for the game to receive an in-game incubator at launch.
---

Drop a Facebook comment below!