Marvel's Iron Fist season 2 just recently premiered, and we reviewed the first six episodes of it… and you're better off finding better use of your time. If the underwhelming Marvel TV series about a martial artist left you craving for other shows with a mix of superior hand-to-hand combat, we've got a few shows to recommend to you, all available on Netflix right now.
(And we know, there is a mix of Hong Kong titles starring the likes of Jackie Chan and Jet Li on Netflix, but those guys are in a class of their own.)
---
Blade of the Immortal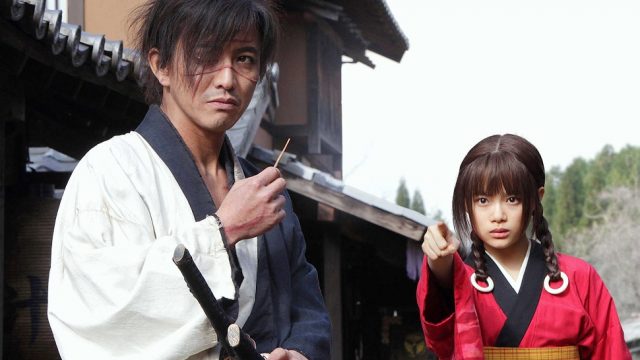 Samurai Manji is no ordinary samurai. He's not classy or refined and has only one eye. In fact, he's actually a criminal roaming feudal Japan, with no master to serve. With the scars and wandering lifestyle, he definitely has a slight Rurouni Kenshin vibe. Manji is extraordinary in another way, though. He's unkillable. It's not because he's so skilled that no one can touch him, but he is literally immortal. There are blood and gore aplenty, peppered with humour throughout. Tired of being immortal, Manji decides to become the bodyguard to a little girl named Rin to help avenge her father's death, while trying to find a way to end his immortality.
---
Merantau
If you loved the movie The Raid starring Iko Uwais, then you should watch the movie that started Iko's whole career. Previously working as a delivery man for one of Indonesia's telephone company, Iko was discovered by director Gareth Evans during a filming of a silat documentary. Merantau, directed by Gareth Evans, follows the story of Yuda (Iko Uwais) who travels to Jakarta from his home, Minangkabau to try to make it in the big city. As he struggles to adapt to the fast-paced life, he finds himself in the centre of a human trafficking ring. The film has very similar vibes to The Raid but at a smaller scale. It doesn't mean that the fighting scene is any less spectacular, though.
---
Darc
Human trafficking ring seems to a common theme in these fighting shows, as evidenced by the film Darc. An Interpol agent recruits an unlikely partner, a criminal involved with the yakuza. Together, they try to bring down the crime syndicate, with plenty of action and blood to spare. Who doesn't love going against a transnational crime organisation famous for having their members cut off their pinkies?
---
Street
If you thought the name of the movie was about the streets of some urban city, well, you're only partially right. Street also refers to Remo Street, an amateur MMA fighter who somehow nabbed the attention of a Russian mob leader. Oh hey, another fighting movie with crime groups in it. With the premise of an underground cage fight, expect to see lots and lots of violence.
---
If for some reason, none of these shows interests you, there is always the option of rewatching the first season of Marvel's Iron Fist. Though participating in an actual underground cage fight might be a better way to spend your time than that. Thankfully, the second season is better.
Dea wishes she could play the latest Tomb Raider or Uncharted, but she can't, so instead she reads and watches other people play. On her down time, you can probably find her re-reading Captain Marvel. The Carol Danvers one.
---

Drop a Facebook comment below!