If Fist of the North Star-themed whiskies were not enough for you, then you will be happy to know that the series will be getting a new mobile game with Koei Tecmo's Fist of the North Star: Ken's Rage 2, or Shin Hokuto Musou as it is titled in Japan. 
According to Gematsu, the game will be available for iOS and Android devices in Japan and is a free-to-play action RPG that features the usual hack-and-slash mechanics commonly seen in musou games like Dynasty Warriors, with series protagonist Kenshiro and his pals taking the stage as playable characters.
The game was first released on the PlayStation 3, Xbox 360 and Wii U. From screenshots posted online, it seems the upcoming mobile game will be a direct port with some optional in-game transactions. We'll have to wait and see if any changes are made to the game after its is released on mobile devices.
Fist of the North Star was first released on Weekly Shounen Jump in 1983 and is set in a post-apocalyptic version of Earth following a nuclear war. We follow a warrior by the name of Kenshiro who is the successor of a deadly form of martial arts known as the Hokuto Shinken, which lets him kill his enemies swiftly by striking at their vital points.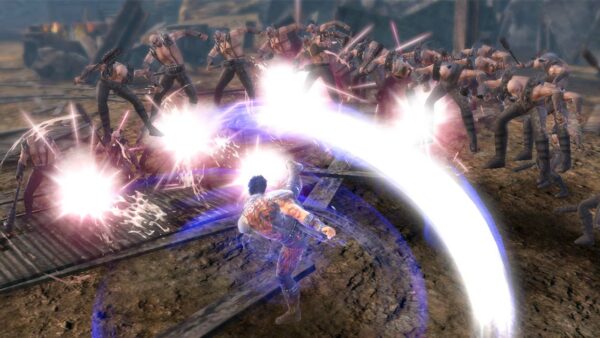 The series was adapted into an anime and aired from 1984 till 1988 with a total of 152 episodes. Till this day the series remains incredibly popular, perhaps due in part to the 'Omae wa mou shindeiru" meme which spawned in recent years.
Fist of the North Star: Ken's Rage 2 is due to release sometime in 2020 in Japan and you can head over to the game's official website to pre-register for the game now.