Unlike Cinderella who had her Fairy Godmother's spell undone at the stroke of midnight, a Singaporean customer got her wish granted instead, simply by choosing to purchase her order online rather than from a physical retail shop.
Being the 10th customer to pre-order the newest Samsung Galaxy S10+ on Lazada's Samsung store, Lazada decided to make special arrangements for Jhenalyn Tolentino to be the first customer in Singapore to receive her Samsung Galaxy S10+ order at 12am on March 5.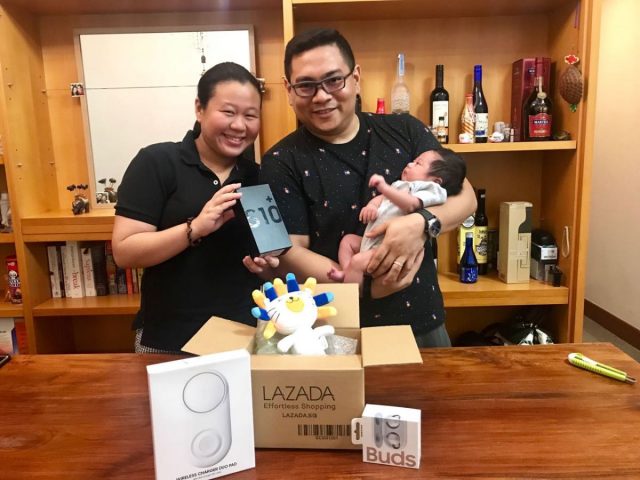 Tolentino explains why she decided to purchase the Samsung Galaxy S10+, "My husband was eyeing the S10+ but was hesitant to purchase it since we recently had a new child. But it's been more than two years since he last changed phones, so I just added the phone to my wishlist and encouraged him to get it. He was so excited, looking at the countdown to pre-order on Lazada every five minutes and he checked out on the dot at 12pm that day."
The first 200 customers who have chosen to pre-order their Samsung Galaxy S10 on Lazada would have already received their phones by 9am on March 5, with more to be delivered over the next few days, unlike other shoppers who preordered from a telco or a retail shop, who will have to wait in line to get their order.
Maybe it is better to preorder online next time, to save time and perhaps get a chance to be the first in Singapore to receive the item.
Though the preorder for the Samsung Galaxy S10 and S10+ is over, Samsung will be launching the phones in a little over two days time over at their flagship store on Lazada so do keep a look out for that.
---

Drop a Facebook comment below!