Milla Jovovich has moved on from slaying zombies to something much, much greater. While we're still patiently waiting for the release of the Monster Hunter movie by Paul W.S. Anderson, the folks at Sony Pictures have given us another sneak peek at what's to come.
As in the original Capcom games themselves, choosing your weapon is arguably the most important choice when embarking on hunts in Monster Hunter. In previous teaser images, we'd only seen Jovovich wield the Greatsword, but this time, we finally know her true allegiance: the Dual Blades.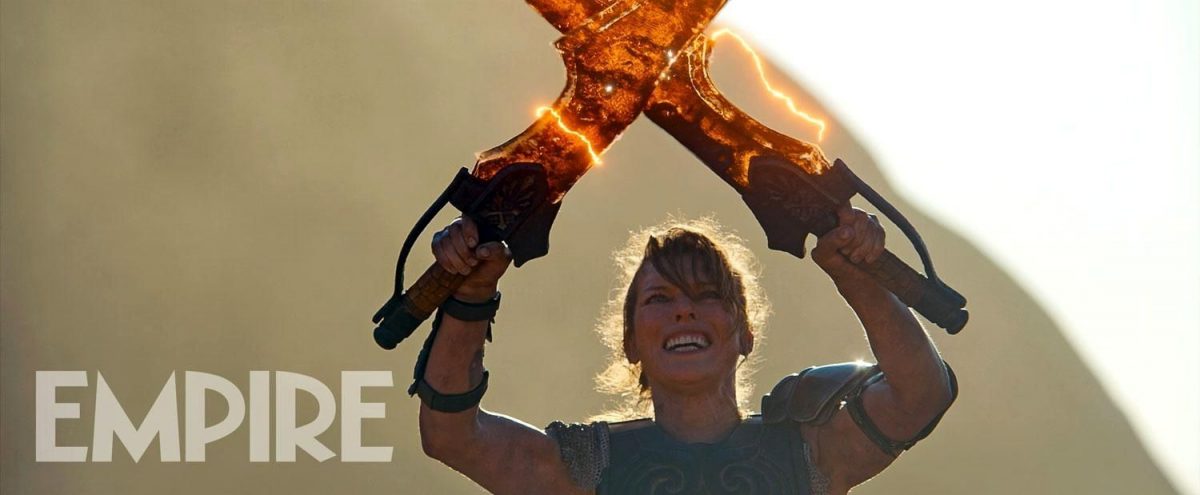 The image above is courtesy of Empire magazine, where Anderson and Jovovich were interviewed. Jovovich explains that the decision to go with the Dual Blades was due to how flashy they'd look in live-action.
"I experimented with different weapons during the game and was able to kill more monsters with those blades. I thought they'd look really beautiful in an action sequence."
Of course, those familiar with the game would know just what she is talking about. For the uninitiated, here's a GIF to show you just how cool the Dual Blades from Monster Hunter World look:
Though this is only gameplay footage, we can only imagine just how elegant and badass Jovovich would look like, slicing and dicing monsters up with the Dual Blades. No doubt, she'll have her experience in the Resident Evil films to back her up, as well as her husband and director Anderson to make her look even more exceptional with his directorial style.
Monster Hunter stars Milla Jovovich as Natalie Artemis, a captain of a United Nations military team, who all get transported into an alternate world where they have to take up the roles of Hunters to do battle with gigantic monsters. Joining Jovovich will be the likes of Tony Jaa, Ron Perlman, Clifford "T.I." Harris Jr., Diego Boneta, and Megan Good.
The Monster Hunter movie is set to release in theatres sometime in early 2021.
---

Drop a Facebook comment below!