It's been a good year for fans of Final Fantasy VII. Three years after the surprise announcement of Final Fantasy VII Remake, there has been a deluge of new information and content to contend with, including an official release date, a limited-time Seiko collaboration, fresh screenshots, an updated trailer at TGS 2019 and a confirmation of Episode Two being in development.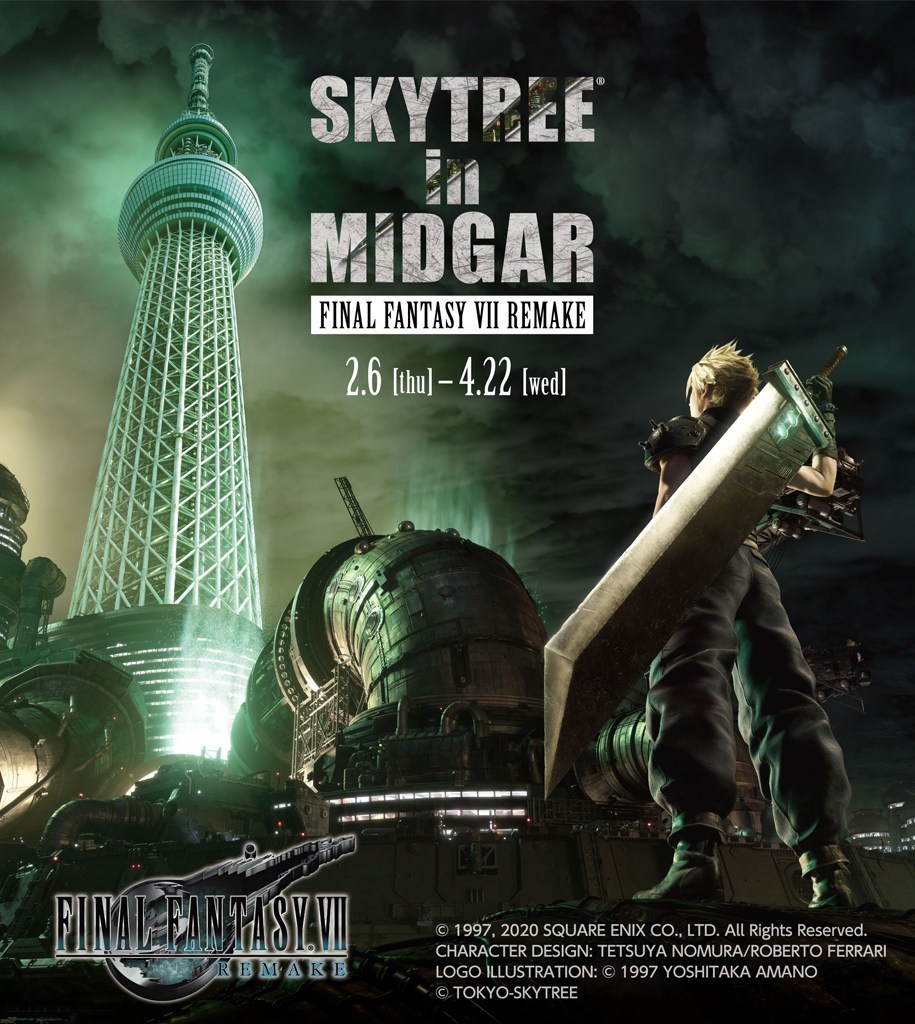 The goodness doesn't stop there. In celebration of the game's highly-anticipated launch, Square Enix will be gracing Tokyo Skytree with a special collaborative event come February 2020. Titled "Skytree in Midgar", the project is set to feature a 450m above-ground celestial corridor, as well as a huge screen that only screens original, event-exclusive content.
In addition to a themed interior, selected goods and exclusive menu items will also be up for grabs at the Skytree Cafe. "Skytree in Midgar" is scheduled to run from February 6 to April 22, 2019, with further updates and information expected to make their way to the official website soon.
It's still a bit of a wait, but at least enthusiasts can end off the year with a bang, as another new Final Fantasy VII Remake trailer is expected to air at Jump Festa 2020 from December 21 to 22, 2019.