Game of Thrones is easily one of the most discussed titles around, with surprise twists, emotional moments, brutal violence, nudity, and a lot of other content abound. News broke out earlier that the medieval fantasy epic is continuing its final run in 2019, which means fans have one year to gather their wits and prepare for what's probably one of the grandest finales ever.
Or you know, they can create their own headcanons, or drown in the boundless pool of fan theories.
Now, how does swapping out those speculations for Johnnie Walker's new Game of Thrones Scotch whiskey sound?
Scotch is coming to the realm this Fall – White Walker by Johnnie Walker. @GameOfThrones pic.twitter.com/x4Gg3P6d7f

— Johnnie Walker (@JohnnieWalkerUS) May 3, 2018
In celebration of the upcoming eighth season, the established brand has released a mysterious 20-second teaser video of the 'White Walker' whiskey, with the following text: "Scotch is coming to the realm this Fall – White Walker by Johnnie Walker."
No further details have been announced, but more information is set to be on the horizon. Taking to Facebook, Johnnie Walker responded to a post asking if the Scotch is a new blend or a re-label, stating," We're excited to be partnering with HBO on White Walker by Johnnie Walker, which will launch this fall. Stay tuned to more details in the coming months!"
The lack of information hardly bears any part in the decision-making process of fans, however. One wrote, "If this is real, I'm buying a bottle! I don't drink, but I will add it to my GoT collection!" Another said, "I need this just to have it…" True loyalists, indeed.
The best comment goes to this statement, which we can totally relate to: "Two best things combined – alcohol and Game of Thrones!" It's very apt, because whiskey is always good for joyous occasions, but also for drowning your sorrows as you get reminded of all the character deaths, which will probably increase in number when the finale arrives in Spring 2019.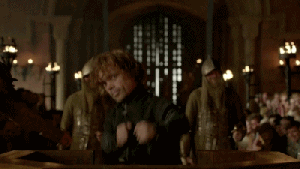 ---

Drop a Facebook comment below!