Calling all Avengers fans, rejoice for the opening of the Avengers Campus located in Disneyland Resort. The new land is dedicated to discovering, recruiting and training the next generation of superheroes.
The new land comprises multiple immersive heroic locations that are each hosted by a different Avenger to share their unique powers, technology and knowledge with the visiting recruits.
An area that visitors may look forward to would be the Worldwide Engineering Brigade (WEB). This key area brings bright innovators like Peter Parker, who was recruited by Tony Stark, to invent new technologies and equip everyday people to become a superhero. The first Disney ride attraction that features the iconic neighbourhood superhero, Web Slingers: A Spider-Man Adventure can be found here in this location and is perfect for visitors of all ages.
Additionally, the same area also houses the Guardians of the Galaxy – Mission: BREAKOUT!, which is a fan favourite since it opened in 2017. Recruits will need to help Rocket bust his fellow Guardians of the Galaxy out of the Collector's Fortress all while experiencing thrilling free-fall drop sequences and music inspired by the soundtracks from the movies.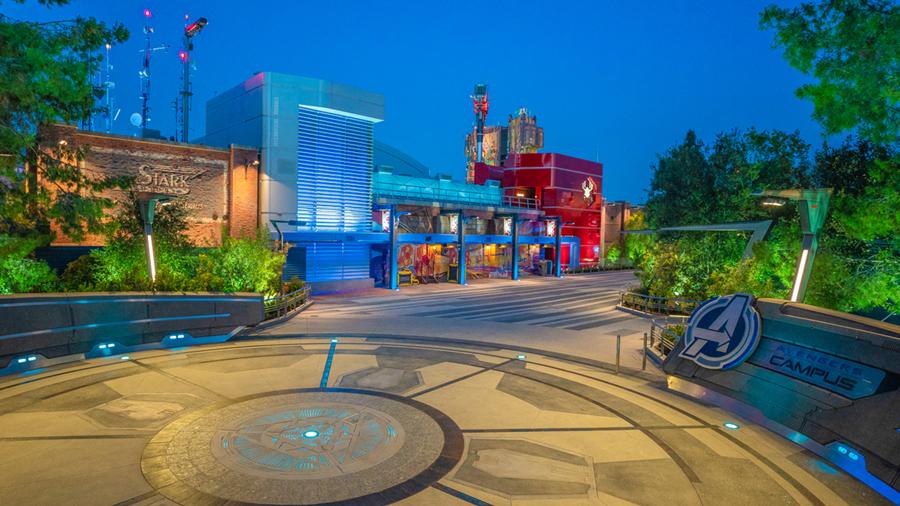 After all the superhero agendas, recruits may take a break in several new dining spots located in the Avengers Campus that offer dishes that are rich in both flavour and storytelling. Pym Test Kitchen is a food innovation science lab. Savoury items such as the Impossible plant-based large and micro meatballs with pasta, the "Pym-ini" a panini served by the slice or as a long multi-portion sandwich, are available here.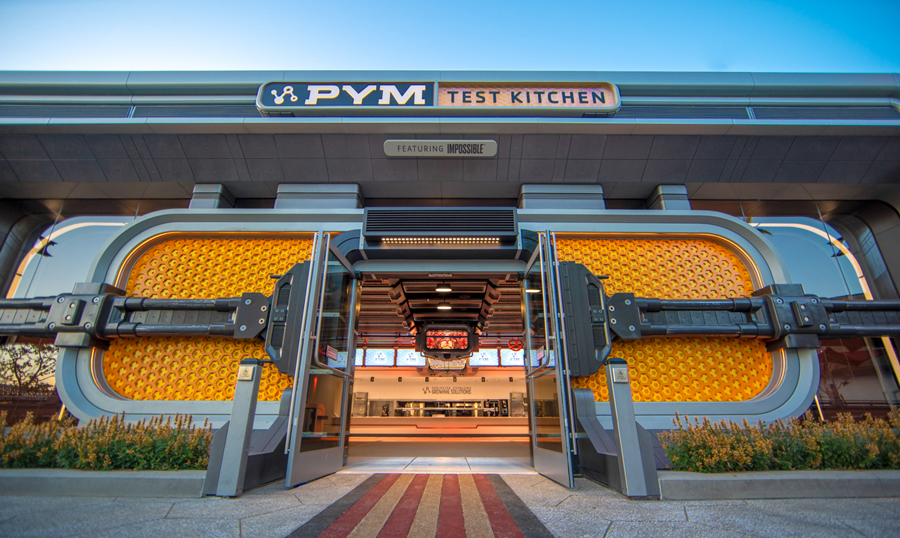 Adjacent to the Pym Test Kitchen is an oversized beer can that signals grown-up beverage tastings are available at Pym Tasting Lab. Visitors may order a craft beer ranging from a blood orange hefeweizen to an amber lager or have a go with Pym Research Staff's Pym Particle-infused cocktail experiments.
The Avengers favourite food joint, Shawarma Palace, is also another option for visitors to eat from. Enjoy a shawarma wrap in this food court that is decked out with memorabilia fit for Avengers fans. Fancy an out of this world snack, Taneleer Tivan's Terran Treats food cart offers a weird but wonderful menu of intergalactic eats near Guardians of the Galaxy – Mission: BREAKOUT!
Throughout the Avenger Campus, recruits may encounter heroic superheroes such as Iron Man, Captain Marvel, Black Panther, the Dora Milaje, Black Widow, Ant-Man and The Wasp, the Guardian of the Galaxy, Thor and even villains like Loki. There's also a chance to witness Spider-Man swinging into action high above Avengers Campus with gravity-defying, acrobatic feats.
At a nearby Ancient Sanctum, Doctor Strange can be found training recruits in the mystic arts. The area glows vividly at night with majestic colours and lights as though pulsating with mystic energy.
Once training is over, recruits may head on to WEB Suppliers that offer the latest inventions such as interactive Spider-bots much like what can be found in WEB SLINGERS: A Spider-Man Adventure. The Spider-bot is operated with remote control for all eight articulated legs to move forward and backwards. Customisation of the robotic spider is available to harness powers and styles much like superhero Black Panther, Iron Man and Black Widow.
Other must-have items from the store include a Spiderman backpack, light goggles, take-home spider web kit and Funko Pop! vinyl figurines of Spiderman and Iron Man. The Campus Supply Pod is the place where recruits may power up with official Avengers Campus gear such as fleece hoodies, tees, headware and drinkware.
The Avengers Campus can be found inside the Disney California Adventure Park and opening its doors for recruits on 4 June 2021. For more information about the park check Disney Parks Blogs.