For as long as Mortal Kombat fans can remember – there was only one good movie, the original 1995 movie. Now, after 26 years, fans can say that another equally good, if not better Mortal Kombat movie exists, with better visual effects, an update of the iconic theme song, impressive fights and a new storyline with the same characters that have gained a huge global following.
And fans have one person to thank – first time director Simon McQuoid.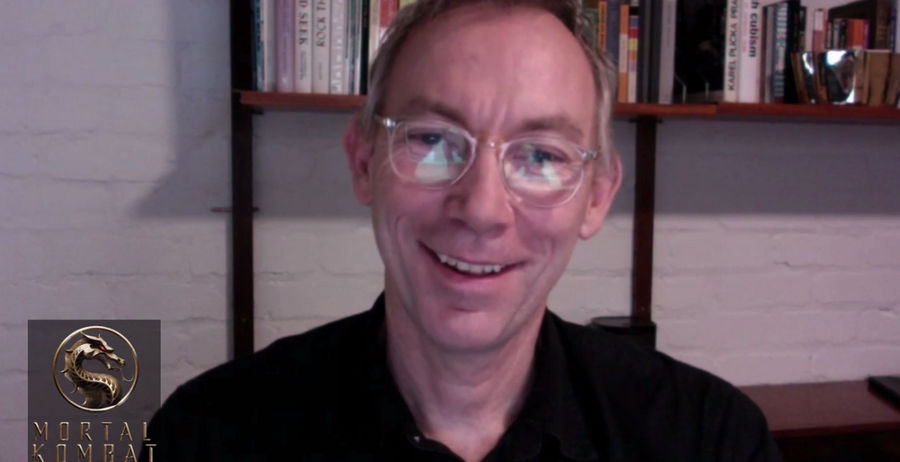 Believe it or not, Mortal Kombat is McQuoid's big-screen directorial debut and prior to this, the highly sought-after Australian director cut his teeth on a number of commercials for high-profile clients including Sony PlayStation, Halo, Range Rover and Beats by Dre Dre. Whilst skeptics might question the huge leap from short commercials to an almost 2-hour long movie, especially on such an incredibly strong and vocal fanbase, the director is instead more driven and excited to show the fans what he can do, to bring them what they deserve – a solid adaptation.
"I understood and was aware of the expectation and the pressure. I felt it and then wanted to make sure that we respected the material," said McQuoid in an exclusive interview with Geek Culture.
"And I knew it was a fanbase that deserved the most elevated version of Mortal Kombat as we could muster so I was very aware of the excitement out there that just sort of made it all the more exciting for us as well making it."
Mortal Kombat was filmed in McQuoid's home country of Australia from September to December 2019, with bits and pieces filmed across 2020 and it's only being released now, as the pandemic inadvertently pushed the release date not multiple times.
And two weeks before it was scheduled to open, Warner Brothers studio pushed the US release by one more week. Luckily for fans across Southeast Asia, it was already scheduled to open one week before the US, so audiences here now can catch it two weeks before those in the US. Thankfully, early reviews (including ours) are speaking highly of the movie's beautiful action scenes, video-game accurate portrayal of the characters and of course, the film's attempt to stick close to the source material.
Which must be a relief for the director as pleasing the fans and giving them what they deserve have always been McQuoid's priority. And in order to give fans a film that would stay in their good graces, McQuoid focused on the main elements in the game – namely the characters and their rich history.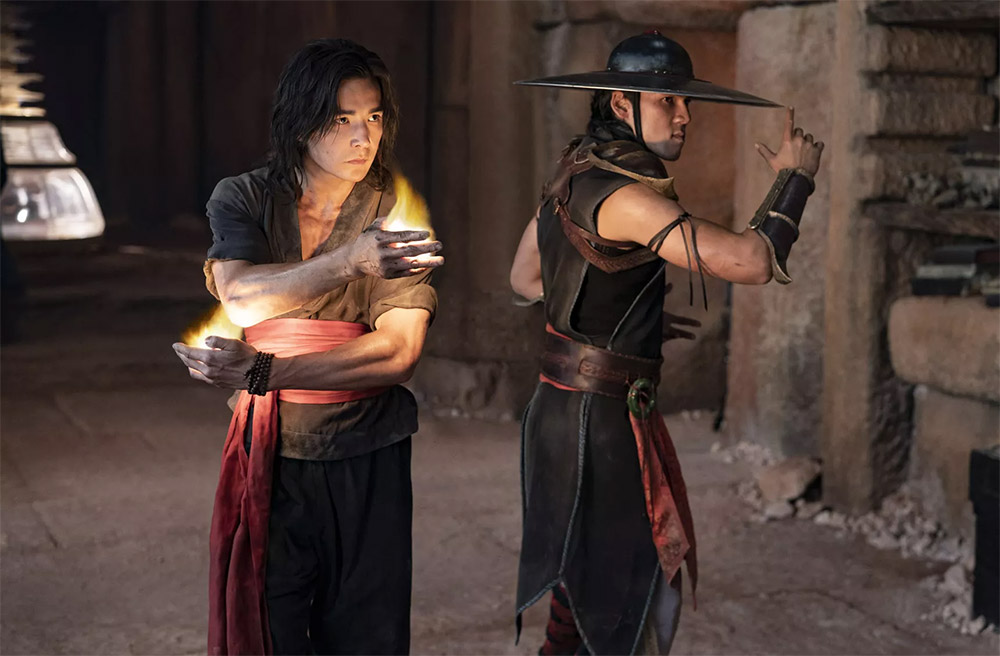 "What we did and what I was looking for in the Mortal Kombat canon, in the DNA of Mortal Kombat, I really did and studied and analyzed and looked at what were the key ingredients within Mortal Kombat and broke that down and made sure that we weren't changing those fundamentals. And really, it was about elevating those fundamentals into a very cinematic, big, epic version of this," said McQuoid.
"It was obvious the characters are the absolute core and essence of the Mortal Kombat franchise and that's why people love it! My feeling is people love it because the characters are so, so much loved and then you add the tonality of the comedy, and then there's this very serious side to it which talks about the rules and the lore and all of the detail on the rich history of each character and how they interweave, and then there's the brutality of it. So what I wanted to do was take all those elements and those ingredients and make a really beautiful cinematic experience, because I felt that those elements can coexist. I wanted it to make it feel crafted and elevated, and give it the sort of respect and care that I felt it deserved, and the fans deserve. So that was the approach."
As much as McQuoid stayed true to the key elements and ingredients of the franchise, the big elephant in the room is the addition of Cole Young. Played by Asian-British actor Lewis Tan, Cole is an original character that didn't exist in the long and expansive history of Mortal Kombat.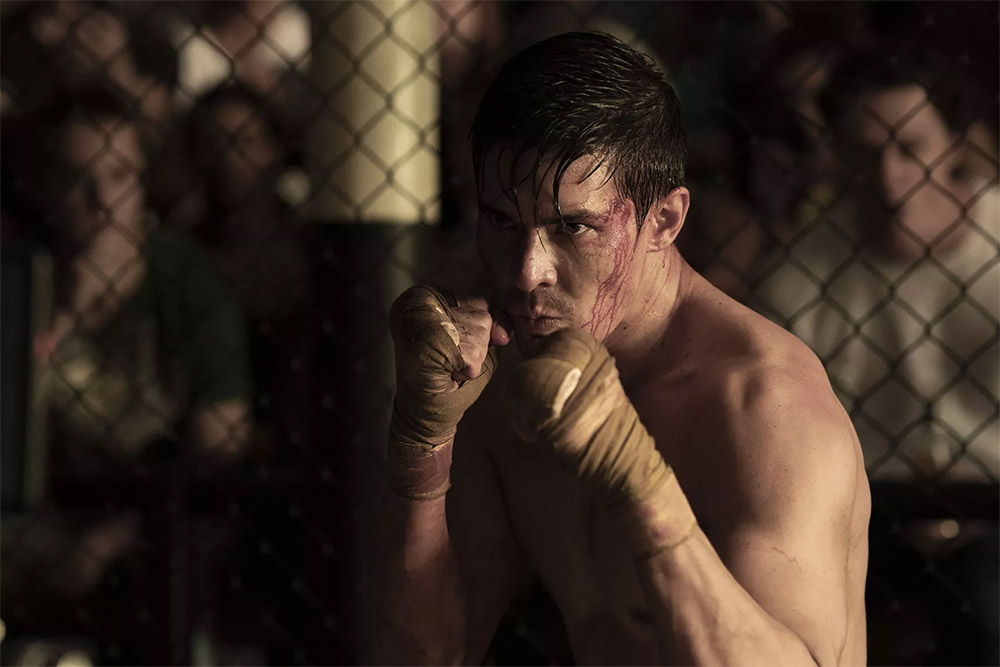 Whilst McQuoid's Mortal Kombat reboot film explains who Cole is and how he's relevant to the Mortal Kombat world, and focused on the long-standing feud between Sub-Zero (Joe Taslim) and Scorpion (Hiroyuki Sanada), McQuoid seemed almost reluctant to address why the film briefly diverted from the source material, and launched a new character.
When asked to elaborate on the new elements he's added into this film, McQuoid answers, "I think it's a stylistic thing, rather than a content thing."
"I felt that my job was to create this tone feeling in essence that moved those key ingredients into a very visually powerful, fun, entertaining experience but I wanted it to feel loved and cared for."
Noting that there were some things that were changed, McQuoid stresses that establishing the video game's characters and making them seem personable and real were always of high importance to him.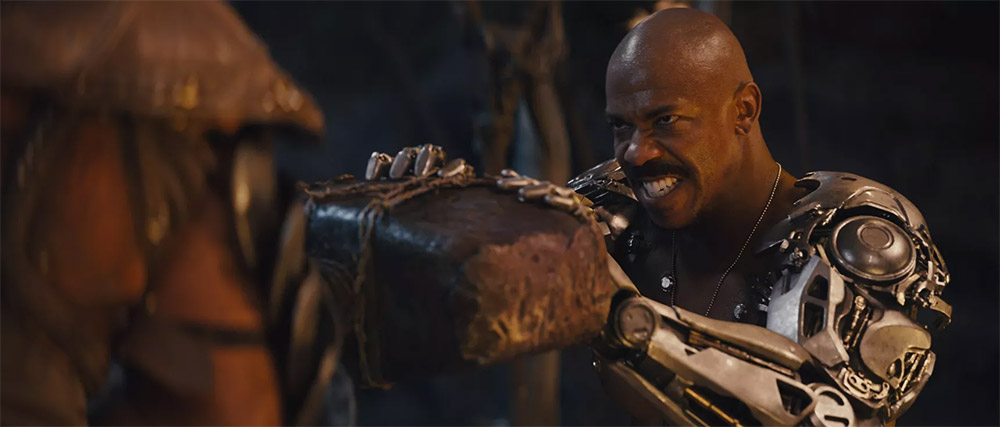 "What I tried to bring to it was to bring some really powerful raw emotion to moments and scenes and characters so you feel for these characters even though they're very unreal, but there's a certain connection you have with these characters. I thought we could still achieve that and that's really what I tried to achieve and, you know, while Kano is being really funny, there are times that it's really really sad moments and really emotional moments and that emotional part of it was very important to me."
Now with Mortal Kombat out to the world and receiving love from critics and fans alike, the next question many ask is whether or not there would be a sequel. McQuoid's response?
"We'll see."
"It's not really for us to decide. It's for the fans to decide. If people liked the film and they like the direction we're going and they like it then yeah, of course we would make one – no one's gonna say no," smiled McQuoid.
"We didn't really talk about the sequel much… we didn't really talk about it at all and the studio was the same. It's in their approach to not assume because once you start assuming you're gonna have one, you make all the wrong decisions. So I said to everyone, 'Look, let's just get this one, do our best to get this as right as we can and then we'll see where we go'".
Which means if fans want a Mortal Kombat sequel, they're going to have to take things in their own hands and prove their love for McQuoid's reboot. This could be the start of another great adaptation franchise, and it would be a dream come true to see it happen.
Simon McQuoid's Mortal Kombat is out now in Southeast Asia, and premieres 23 April in the US. The video game adaptation film stars Ludi Lin as Liu Kang, Max Huang as Kung Lao, Chin Han as Shang Tsung, Joe Taslim as Sub-Zero, Hiroyuki Sanada as Scorpion, Lewis Tan as Cole Young, Mehcad Brooks as Jax Briggs, Jessica McNamee as Sonya Blade, Sisi Stringer as Mileena, Josh Lawson as Kano, Tadanobu Asano as Raiden and Elissa Cadwell as Nitara.