Valve has reigned dominance in the PC market with Steam over the years, but competition continues to grow with the entry of the newly-launched Epic Games Store, which promises an 88/12 revenue share for game developers.
A mere four months after venturing into selling games through its chat platform, Discord is the latest party looking to dip their fingers in the proverbial pie, as the team announces a 90/10 split from 2019, thus undercutting both its competitors. Essentially, what this translates to is self-publishing developers keeping 90 percent of their earnings, with the remaining 10 percent used to cover operating costs that can reportedly be lowered.
Taking to the official website, the team explains the rationale behind adopting such an approach, stating that the traditional 70/30 system has seen better days:
We talked to a lot of developers, and many of them feel that current stores are not earning their 30% of the usual 70/30 revenue share. Because of this, we now see developers creating their own stores and launchers to distribute their games instead of focusing on what's really important – making great games and cultivating amazing communities.
Between the attractive revenue share and Discord's aim to turn its store into a "self-serve game publishing platform", it seems the interest levels of prospective developers have been perked. With the increasing popularity of indie titles in the current market, the platform is definitely brimming with potential – besides, its library already boasts an eclectic selection of indie games.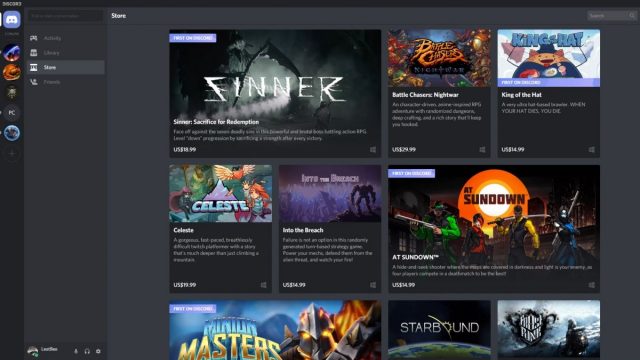 But perhaps the store's greatest advantage lies in its convenience and the ability to draw upon an existing user pool. Anyone with a Discord account is automatically granted access to it, and its 200-million base means a possibly great audience reach. It'd certainly be interesting to see how Steam will hold up against this initiative, alongside the Epic Games Store, over time, considering the changing PC gaming landscape where Steam is slowly losing…well, steam.
---

Drop a Facebook comment below!