It seems that on top of snagging Stan Lee to make an appearance at ComicCon Asia 2018, the organisers have dropped a big one – Anjali Bhimani (Symmetra), Feodor Chin (Zenyatta), Jen Cohn (Pharah), and Carolina Ravassa (Sombra), voice actors from Overwatch will be making their way down to the archipelago of the Philippines!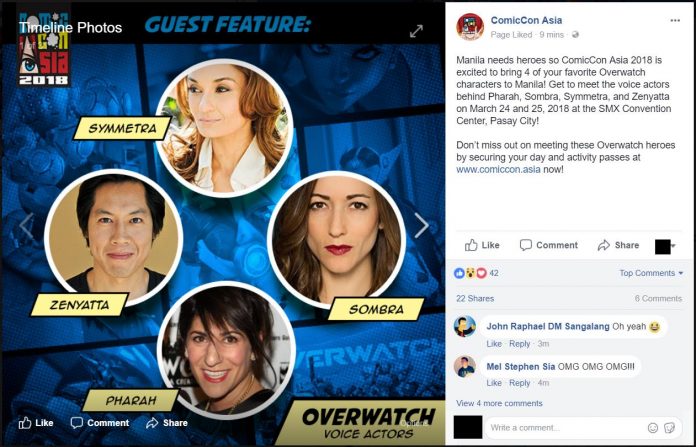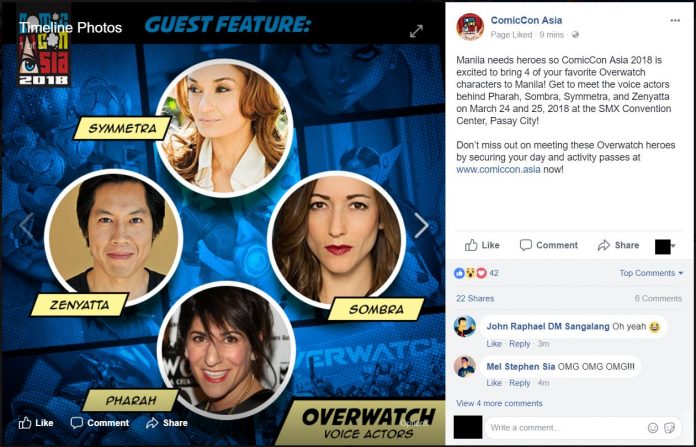 Though the post is now removed from the ComicCon Asia Facebook Page, we've sought confirmation from the PR representatives of the event and they have confirmed that the voice actors will indeed be making an appearance at the event.
From what we know, it costs quite a bit of credits to bring the voice actors to make an appearance after speaking to industry insiders. Thus this is indeed quite a special treat for the fans! Make sure to grab your tickets to ComicCon Asia 2018 now!
---

Drop a Facebook comment below!