It took 4 years to arrive at this moment and it is finally here!!! *Screams into the ether*
Hey @EW I'm bored. Wanna break the Internet tomorrow?

— Brie Larson (@brielarson) September 5, 2018
Brie Larson has been cruelly teasing us for the past day that she wants to break the internet with Entertainment Weekly. Fans went wild. Captain Marvel is trending on Tumblr. Angels are singing and babies are crying. What is this Marvel-ous thing that they will share with the internet and the whole world?
The future is female! Here's your exclusive first look at @BrieLarson as @CaptainMarvel, the galaxy's newest — and most powerful — star: https://t.co/EKfHhGIhUa pic.twitter.com/xhD00bdfF0

— Entertainment Weekly (@EW) September 5, 2018
Look at it. Look at all its glorious beauty. Was it worth waiting 4 years for this? Absolutely. Look at her blue and red costume, her glowing hands, and that smirk. It's reminiscent of the cover for Volume 1 of the Captain Marvel comic, Higher, Further, Faster, More. They nailed it, down to that wonderful, beautiful, incredible SMIRK!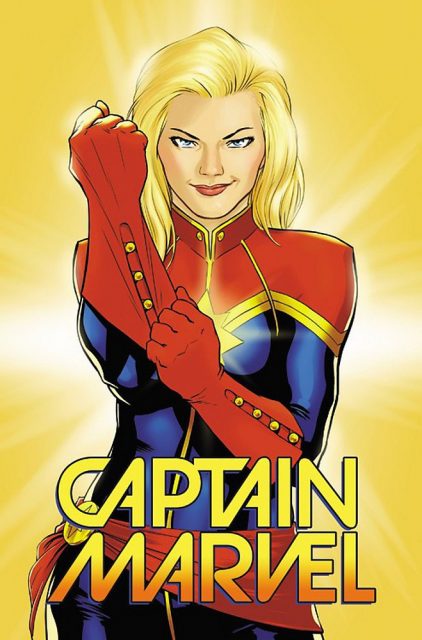 We also got a brief still of Larson in costume, sporting that era-accurate Rachel hair, standing in what looks to be a desert. Maybe an alien planet?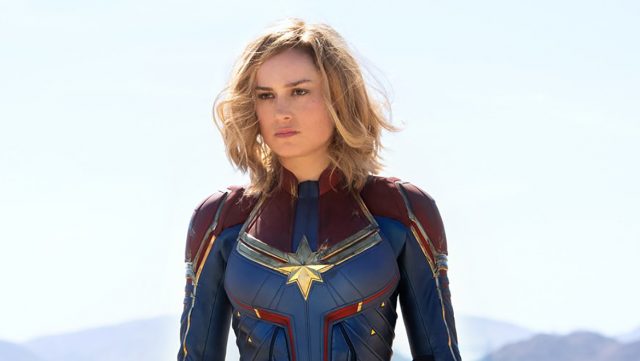 And we're not done yet. Here are even more photos, courtesy of Entertainment Weekly!
We finally have an explanation for the green version of the outfit (probably a Kree uniform), a first look at young Nick Fury (with no eyepatch!), Carol in the Air Force, and also some Skrulls!
It also looks like Captain Marvel won't have the typical origin story, so probably none of that wishing machine explosion that gave Carol powers in the comics. Instead, she's already in the sky, a part of the Kree military team called Starforce, with Jude Law's Mar-Vell at the command. That's good news because we can't see how they're going to fit the admittedly really silly comic origin story of Carol into the Marvel Cinematic Universe. Larson will also be joined by other familiar faces like Samuel L. Jackson as Nick Fury, Clark Gregg as Phil Coulson, Djimon Hounsou as Korath, and Lee Pace as Ronan the Accuser. Gemma Chan will play Minn-Erva, a Kree geneticist and potential villain of the movie.
More details, and hopefully a trailer, will come in the next few days, so keep your eyes peeled for them.
Captain Marvel was first announced in 2014, with an initial release date of July 6, 2018. It has since, unfortunately, been pushed back to give room to other Marvel movie sequels and will now have a release date of March 8, 2019.
Dea wishes she could play the latest Tomb Raider or Uncharted, but she can't, so instead she reads and watches other people play. On her down time, you can probably find her re-reading Captain Marvel. The Carol Danvers one.
---

Drop a Facebook comment below!