It was previously revealed that director Sam Raimi had picked The Hole in the Ground's Lee Cronin as the director for the new Evil Dead film, with Raimi and actor Bruce Campbell both still involved with the franchise but as producers instead of the film's director and main lead.
In a recent interview with Diabolique, Campbell revealed that the upcoming Evil Dead film, which was believed to be called Evil Dead Now, is in fact titled Evil Dead Rise. Although not much about the film was shared, what Campbell did reveal seems to suggest that fans will be getting a very different Evil Dead experience with the film.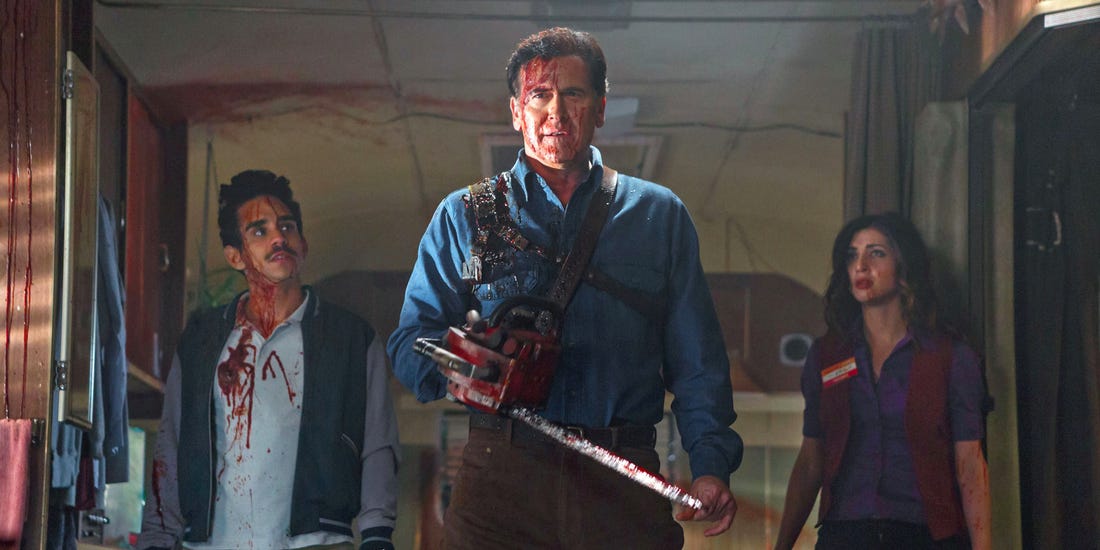 "The official name is Evil Dead Rise," Campbell shared in the interview. "We're getting a new draft in. I don't think anything will happen until 2021. Full bore ahead, we're very excited about it. A whole, new ballgame. No more cabin in the woods."
As mentioned, Campbell's character Ash will no longer be making an appearance in the Evil Dead films, with the producers set on telling a brand new story within the Evil Dead universe. This means the film will also likely not have any ties to Fede Alvarez's 2013 Evil Dead.
"You could have different heroes, different heroines in this case. This one's gonna be a little more dynamic. We just want to keep the series current," said Campbell in an interview with Empire. "And the mantra, really, is that our heroes and heroines are just regular people. That's what we're going to continue."
---

Drop a Facebook comment below!