She's faced off against Jackie Chan in Asia, Tom Cruise in the West, and Keifer Sutherland on the small screen. Audiences know her either as rogue spy Nikita in the successful TV reboot of the cult movie and TV series of the same name, or as rogue FBI agent Hannah Wells in Designated Survivor, so what do you give an actress who has everything?
How about a tinge of doubt and a heavy dose of regret? That's what drew 40-year old actress Maggie Q (born Margaret Denise Quigley) to Fantasy Island, the latest big-screen adaptation, this time from the 1977 TV series of the same name, where visitors get to experience their deepest fantasy, but with a price.
In Jeff Wadlow's supernatural mystery thriller adaptation, Maggie Q's character Grace is given a second chance, to rewrite a moment in her life she badly regrets.
Grace's fantasy is to relive a moment years ago with her ex-boyfriend, where he proposes but instead of rejecting like how she originally did, she accepts the proposal and right after, Grace finds herself married to her now-husband, and she even has a daughter.
While it might seem simple to turn back time, there were moments where Maggie Q told Geek Culture it was difficult bringing Grace to life.
"There were moments that were very difficult for sure. You know, a little bit painful for her. But I think that the movie is openly about that. I mean, it really is about regret," Maggie Q explained.
"It really is about you being careful about what you wish for, and if you had the opportunity to change the thing that you regret the most, would you be happier? Would you be in a better situation than you are now?"
Sure, there is a twist, but then, anyone buying a ticket for a Blumhouse production would know what to expect. Here, various characters are flown to a remote island run by a mysterious Mr Roarke. Each of the lucky guests will get to have their dreams come true, whether it be getting revenge on a high school bully or living life as a super-rich dude. But of course, all good things will inevitably come to an end and the group soon find their fantasies quickly turning into a living nightmare.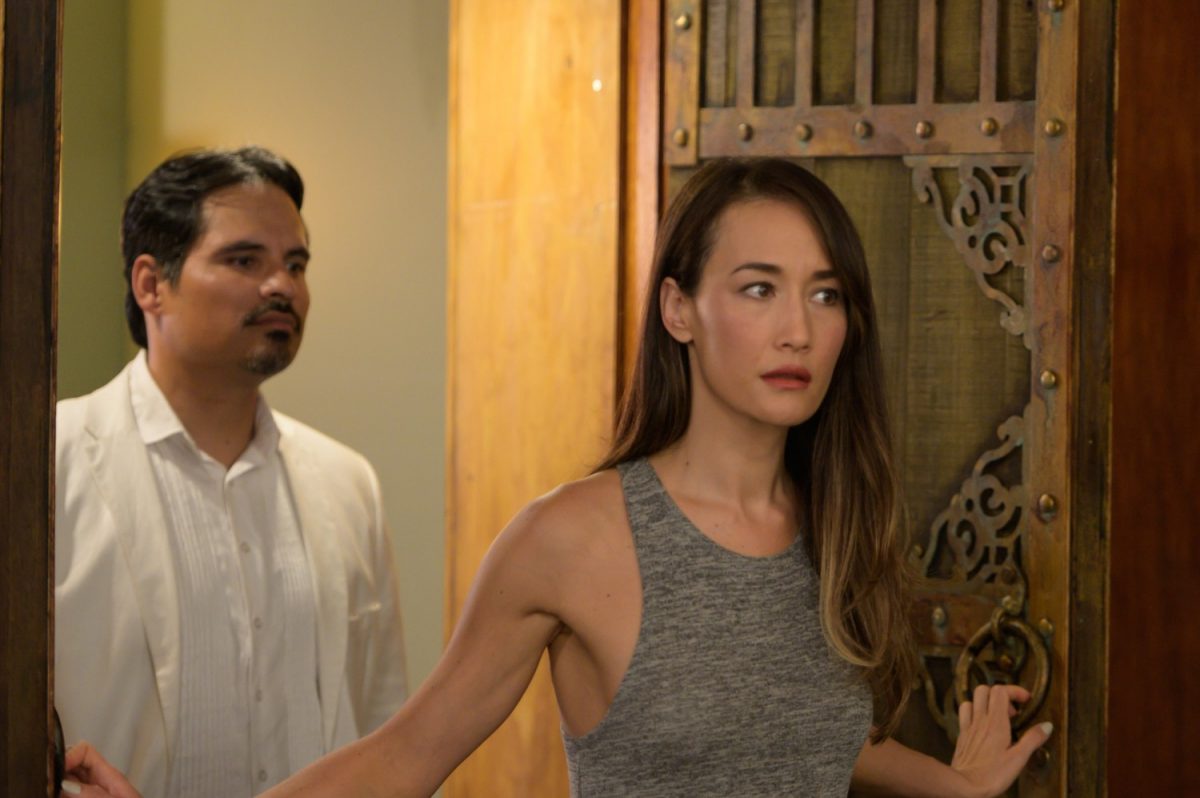 According to Maggie Q, the scene with Grace meeting her family, the one she will never have outside of her fantasy, was one of the most painful for Grace.
"I think that first moment when she sees the family that she never had, or that she didn't choose, I think was very, really difficult for her and it's very shocking to know that saying no (to the proposal) closed her off to a lot of happiness that she could have had," Maggie Q said. "In the end, she had to choose the thing she regretted most over the thing she may have desired the most."
Eagle-eyed readers will have noticed that Maggie Q mentions Grace having to make a decision between the fantasy involving her family and indeed she does. Without spoiling too much, Grace does indeed go on an emotional journey throughout the run of the movie and we get to see her dealing with her own trauma and a lot of regret, regret which ended up negatively affecting her life in many ways, such as her rejecting her ex-boyfriend's proposal.
For someone who honed her craft in the action genre, working on a movie that was more a psychological thriller with elements of the supernatural was actually pretty fun said the actress.
"It is very different because it's a different kind of intense working environment. But my character, in particular, she deals with her own trauma and a lot of regret and her journey was purely emotional. It was really trying to navigate what that means with someone and also the concept of survivor's guilt and what it like being someone who survived something when someone else doesn't. This is a very deep and painful psychology for her to live with and it adversely affects the rest of her life."
To help prepare herself for the role of Grace, Maggie Q said it was really about the preparation of how to get into the head of someone who has survived a tragedy and had to live with it and "what it means for their psychology, where that takes them in their life, or doesn't take them in our case".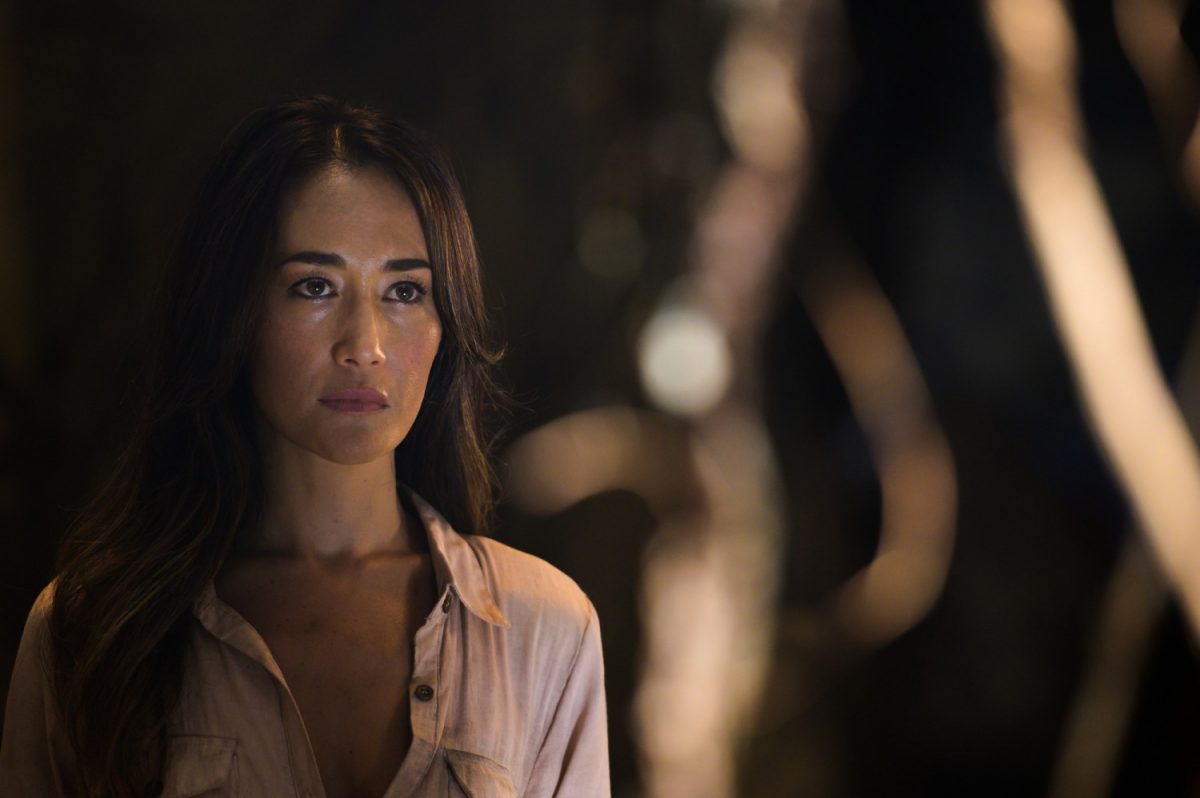 "You do have people who survived tragedy. You know, a sole survivor of a plane crash or people who survived a car accident when no one else did," Maggie Q adds. "I think a lot of that, to me was really the preparation of how to get into the head of someone who's had to live with that, had to deal with that. That can be very painful and a lot of those people's lives get taken from them when they can't deal with the emotion of what has happened to them."
If reading all this has you intrigued and wanting to find out more about Fantasy Island, you will not have to wait long as the film will premiere in theatres across Singapore from 20 February 2020.
Of course, if you are still not convinced, there's always the element of romance, of Valentine's Day.
"It's a Valentine's movie which I think is interesting and really fun because if you are dating someone you really like and don't know how to get physically close to them, this is the perfect movie to do so. There are scares, and it is thrilling, so there is that. Then the other thing is that I think you're going into this movie thinking one thing and come out surprised at what you really get from it, and I think those are the best kinds of movies."
---

Drop a Facebook comment below!