Amazon's Good Omens has been blessed with a new season, with lead stars David Tennant and Michael Sheen confirmed to reprise their roles following the success of the fantasy drama's first season back in 2019.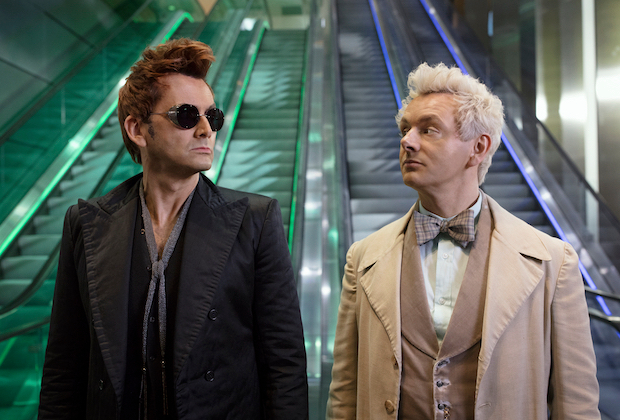 The company has ordered six new episodes for the second season of the show adapted from Neil Gaiman and Terry Pratchett's book Good Omens: The Nice and Accurate Prophecies of Agnes Nutter, Witch. With Good Omens set to begin filming later this year in Scotland, Sheen will return as Aziraphale who is a fussy angel and book collector along with Tennant as the fast-living demon Crowley. Both will team up for yet another quest to save the world from an apocalyptic doom.
The upcoming new season will explore storylines that go beyond the source material. Aziraphale and Crowley, who've been living on Earth since The Beginning and with the previous apocalypse thwarted, are back to living an easy life amongst mortals in London but with the arrival of an unexpected messenger, it presents yet another mystery that the duo can't avoid.
Gaiman will continue as executive producer and will co-showrun the series with executive producer Douglas Mackinnon who will return to direct. Additionally, Rob Wilkins, John Finnemore and BBC Studios Productions' Head of Comedy Josh Cole will also executive produce, with Finnemore serving as co-writer alongside Gaiman.
The second season will definitely give us a deeper insight into Aziraphale and Crowley's tricky friendship, with more details on its release set to drop on Amazon Prime Video in due time.