The team over at AFTERSHOCK are seemingly non-stop working machines, in 2017 alone they have launched the PRISM+ monitor, the NEXT All-in-one gaming PCs, revamped the original IMPULSE casing with the IMPULSE V2, and they are not even done yet. Introducing the new P-13 Helix ultrabook, AFTERSHOCK's entry into the mainstream notebook market. It measures in at just 0.7 inches thick, and weighs 1.3 kg.
Not only is the P-13 Helix attractively priced against its competitors with similar specs (considering its Thunderbolt 3 support), it also comes with the AFTERSHOCK guarantee of quality components, such as the 100SRGB display or a QHD+ display for awesome clarity. The P-13 Helix can even support up to 4TB of internal storage, an awesome feature that will be appreciated by consumers.
The full specs can be found below: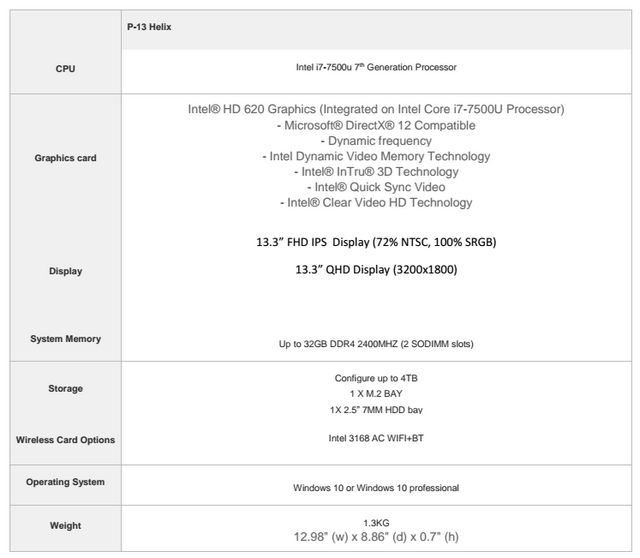 With such power and capacity, you do not even need to break the bank, as the AFTERSHOCK P-13 Helix will start at S$1265, with additional options available for upgrade.
Get yours today, from 4pm onwards here!
Jake is a full-time trophy hunter and achievement gatherer on consoles, and part-time Steam Sale victim. He has a thing for Batman and awesome statues, and running out of space for both. Send help.
---

Drop a Facebook comment below!