Industries tend to be defined by the market leaders – Disney for blockbuster movies, Microsoft for software operating systems, Toyota for cars, Louis Vuitton for fashion, Nike for sports apparel, and the list goes on. And after six years of intense efforts, Korean tech giant LG can now lay claim to be the market leader for the premium TV market, with its industry-leading OLED TVs.
Competitors such as Sony and Philips only hopped on board the OLED bandwagon in the last couple of years, and while they have made some headway in the market, OLED pioneer LG has leapt ahead of its competitors with its groundbreaking wallpaper-thin OLED that made its debut last year, as well as the rollable OLED TV that was unveiled this year.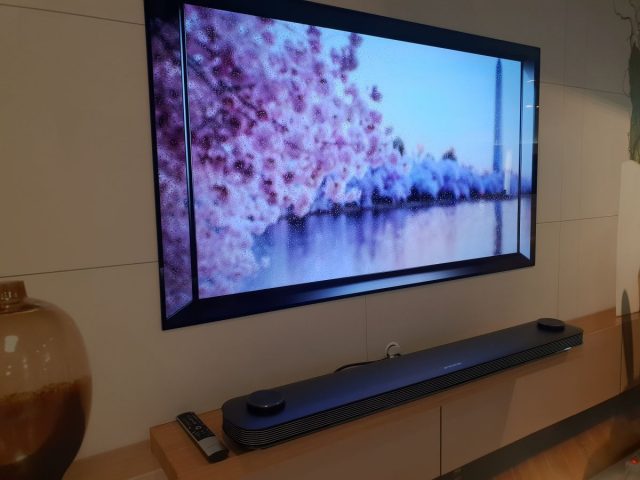 Its line of OLED TVs are also recognised as being among the best in the market, so much so that when Sony unveiled its new Android-based OLED TV, the Bravia with the X1 Extreme processor, several tech media highlighted the fact that Sony was covering an LG display within Sony's design elements.
Meanwhile, this year's OLED models by LG have incorporated Google Assistant into its AI-powered displays, effectively turning screens into home controllers. Google Assistant will exist alongside LG's proprietary ThinQ smart assistant platform, which is currently powering its latest G7 smartphone. With Google Assistant/ThinQ on a TV, users can use voice controls to automatically switch between picture modes, and even issue more complicated voice commands, such as telling the TV to "turn off the TV when this program is over".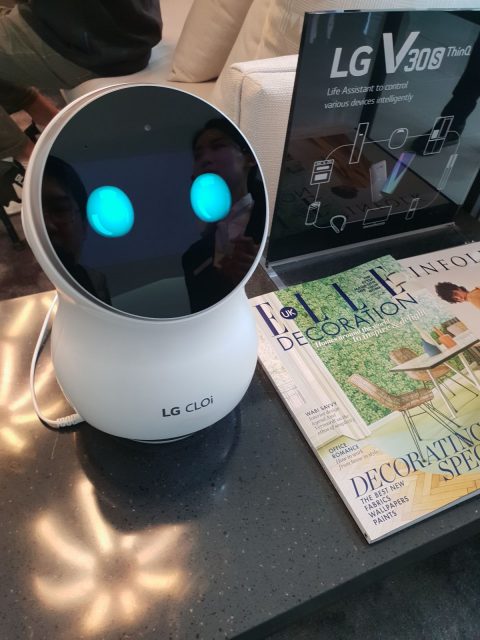 In a preview of LG's move into voice assistant software, the company brought Geek Culture to an exclusive AI showcase at the LG Magok Science Park in South Korea, which has devices such as refrigerators, air-conditioning units, TVs, washing machines and air purifiers working in a voice-controlled ecosystem.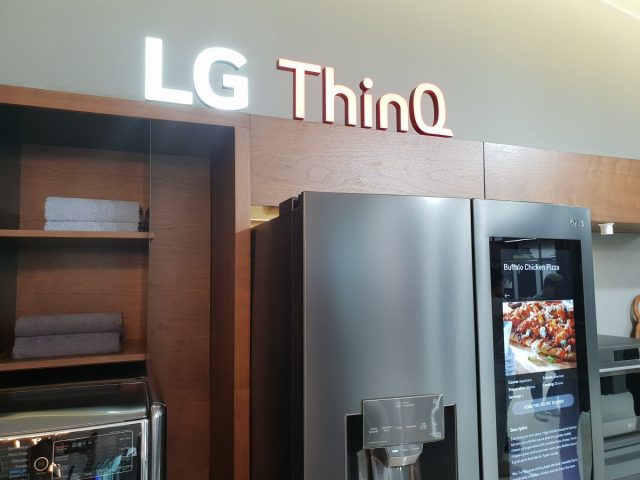 The biggest surprise is that while its TVs and smartphones are supporting Google Assistant, it's smart refrigerator is power by competitor, Amazon Alexa. And the reason is simple, explains LG's senior director of global communications, Mr Ken Hong. While Google Assistant has expertise in data, such as voice searches and search engines, the refrigerator involves the purchases of consumer products, and Amazon is an expert in the shopping front.
There's no word yet if LG's upcoming OLED TVs will have Google Assistant up and running in Singapore but given that Google has launched its Google Home devices here, chances are high that voice controls will work here as well.
Meanwhile, competitor Samsung has seen its QLED TV standard see a dip in demand in the premium market. According to global market data by IHS Markit, global sales of OLED TVs, led by LG, more than doubled in the first quarter of 2018 (470,000 units), compared to the first quarter of 2017 (218,000). Meanwhile sales of the competing QLED TV, led by fierce rival Samsung, fell by almost half during the same period, from a high of 679,000 units in Q1 2017, to 366,000 units in Q1 2018.
To put it simply, by comparing the first quarters of 2017 and 2018, LG's OLED TV sales increased by 84%, while Samsung's QLED TV sales dropped by 45%.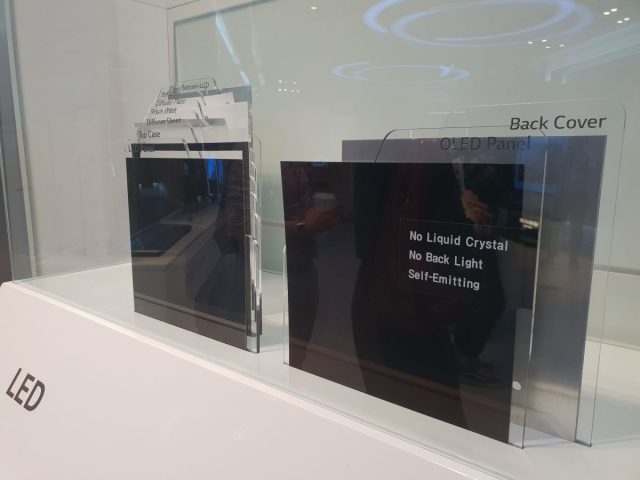 Regarded as offering the sharpest colours and deepest blacks, OLED, or organic light emitting diode displays are harder to produce, and are more expensive. Meanwhile, QLED, or quantum light emitting diode displays, are simply LED, or light emitting diode, offer a quantum dot layer of colour on the screen, to recreate the richer colours and deeper blacks.
OLED displays have individual pixels that emit their own light, leading to the generation of sharper colours and blacks, while QLED screens, like LCD, rely on an LED backlight.
The 4th quarter of last year saw a massive jump in sales of OLED TVs, with global sales hitting 744,000 units, compared to 444,000 units of QLED TVS. In terms of brand dominance, LG's OLED TVs sold 520,000 units, surpassing sales of Samsung QLED TV (415,000 units) for the first time.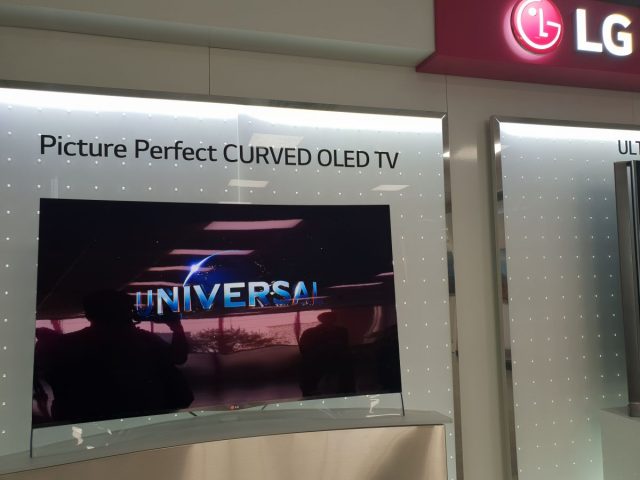 Given that LG's OLED TVs have been in the market for the last six years, the market is familiar with OLED screens, and this uptick can also be attributed to a small but growing number of buyers who entered the store looking to buy a cheaper LED TV, but walked out with an OLED TV instead, as they were able to visually see the difference in colours and blacks, explained Mr Calvin Cho, LG Electronics Vice President, Head of Asia Sales.
According to him, 30% of customers today who are determined to buy a regular 4K TV ended up leaving with an OLED TV.
In Q1 2018, the lead shortened, with LG's OLED TVs (344,000 units) and Samsung's QLED TVs (336,000 units) leading the market, but part of this smaller lead by LG is due to the fact that in the last few years, more TV industry leaders, including Panasonic, Sony, Philips, Grundig, Toshiba, and others, have joined LG in manufacturing and selling OLED TVs.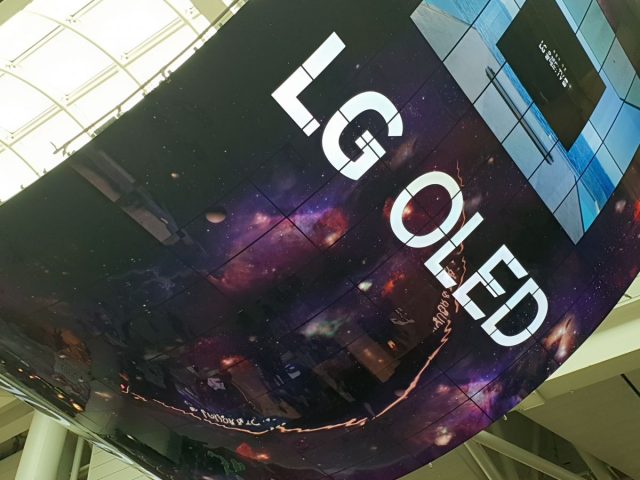 Not that it matters to LG. It's subsidiary, LG Display, is the world's largest manufacturer and supplier of display panels, OLEDs and flexible displays, now currently supplies OLED panels, the backbone of OLED TVs, to 15 leading TV manufacturers, including Japanese tech leader, Sony. LG's OLED TVs are handled under another subsidiary, LG Electronics.
Meanwhile, Samsung, together with the lesser known TCL and Hisense, are the ones leading the QLED charge.
Truth be told, OLED TVs currently make up only a small number of LG Electronics' overall TV market sales, though the proportion has been growing, notes Mr Cho. OLED TVs is expected to take up 20% of LG's TV sales by this year, but contribute significantly more to revenue, due to the premium prices commanded. This is in line with the company's target to have OLED account for 40% in sales by 2020.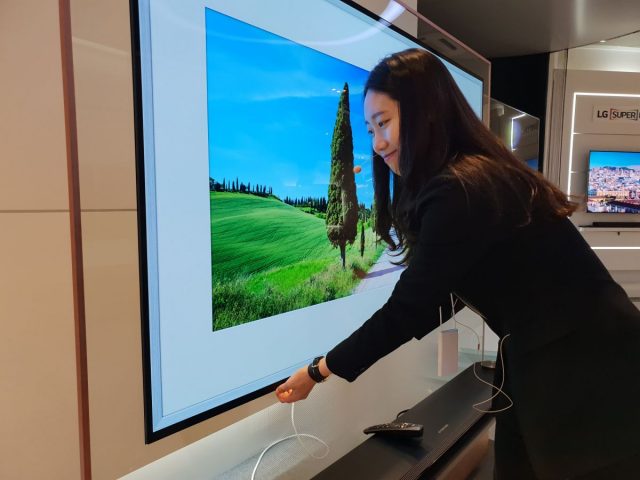 The company's home entertainment division reported a 76.5% increase in operating profits over 2017, driven largely by the sale of high-end OLED and 4K LED TVs. It's OLED displays are also present in several high profile locations, giving millions of visitors a first-hand look at the new technology.
At South Korea's tallest 123-storey building, the Lotte World Tower, OLED displays fill each side of the tower's double Sky Shuttle, where each elevator whisks passengers from the basement to the 121st-floor observation deck in one minute, just slightly under the 554-metre height of the building. To ensure that the guests have an undisturbed ride, the video wall displays high-resolution video to draw the attention of everyone, as the steel lift moves upwards at 10 meters per second.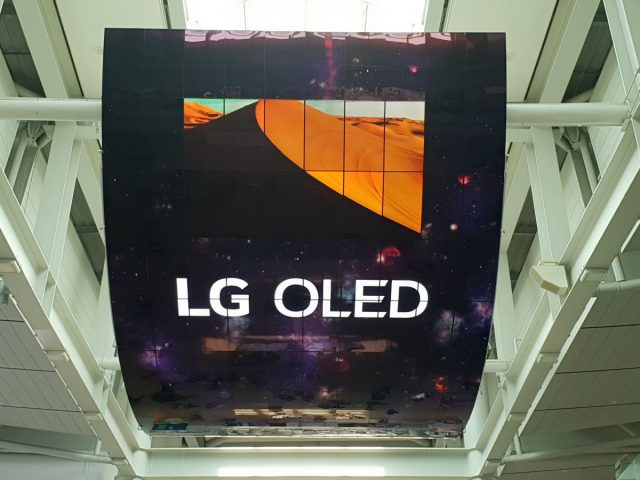 At the departure wall of Seoul's Incheon International Airport, a massive curved OLED display hangs from the ceiling, mesmerising departing travelers as they exit the duty-free shops and make their way to their gates.
Sherwin once held the Matrix of Leadership, but wisely passed it on to the rightful leader of the household.
---

Drop a Facebook comment below!

---