There's the annual Consumer Electronics Show (CES) for electronics, Mobile World Congress for smartphones, San Diego Comic Con for movies, E3 for video games, and Food & Hotel Asia for all things F&B related in the hospitality industry, but when it comes to the mix of toys, anime and games, there is no clear leader in the market.
For now. But the annual Animation-Comic-Game in Hong Kong, also known as ACGHK 2018, is trying its best to define the experience of gaming, toys and anime geeks across Asia.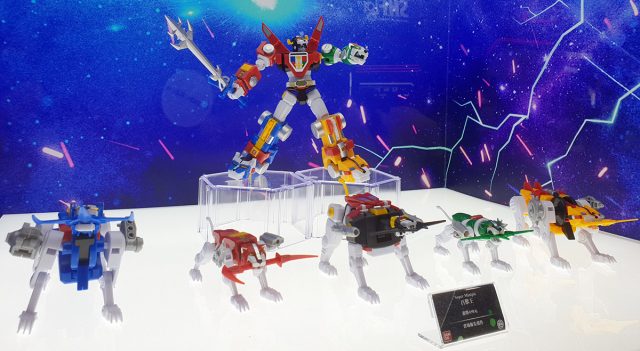 With showcases from global leaders in toys (Hasbro), video games (Sony PlayStation), and animation (SNK, Bandai Namco), as well as leading giants in Asia for toys (Hot Toys, Tamashii Nations) and comic books (Jade Dynasty), ACGHK 2018 offers a peek into the psyche of the Asian geek, who has been known to eschew American products, and prefers the Asian twist.
If there was a need for an example of Asian products beating the American, it would be in the realm of premium toys. Sure, statues and busts from the likes of Gentle Giant and Sideshow Collectibles have dominated the collectible market, but when fans want posable, detailed figures with multiple points of articulation, there's are no better leaders than Hot Toys for 1:6 scale figures, or Tamashii Nations for their collection of well-crafted 1:12 scale figures.
And when it comes to statues, who can forget any brands that are designing their own statues of the almighty Transformers. Check out Megatron, Nemesis Prime, Soundwave and Optimus Prime. As for their scale, it looks like the cassette tape. Look at how Laserbeak transforms into the classic G1 cassette tape, and it looks like it's the same scale of an actual cassette tape that fits into Soundwave.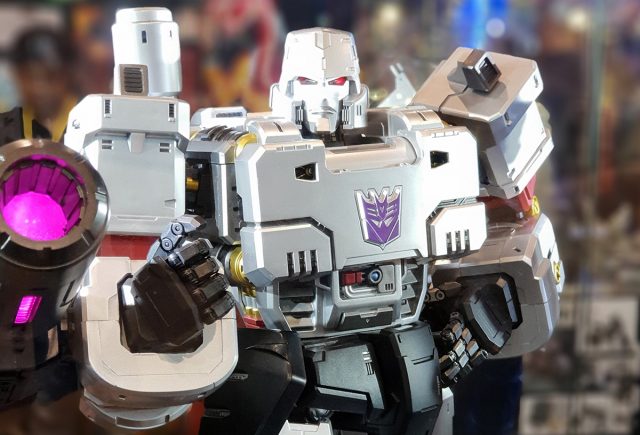 Here are more Transformers toys coming out of Asia. Yes, there are some Hasbro ones display at the Hasbro booth, but the good ones are found elsewhere.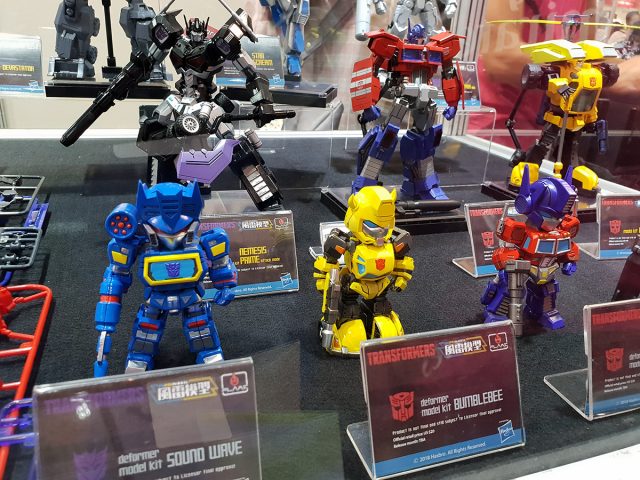 And if you've been collecting the Marvel toys in department stores, here's what you're missing out.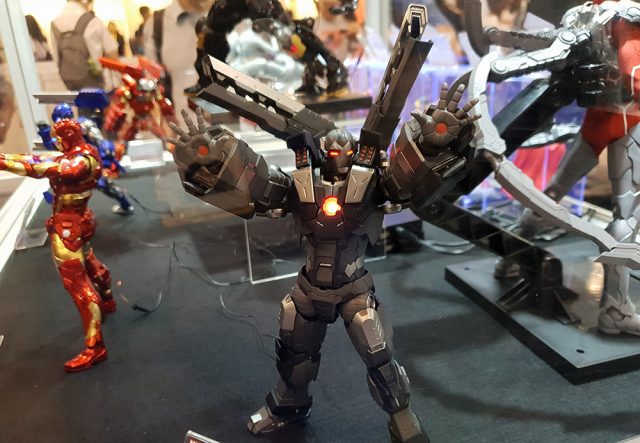 How about Bluetooth speakers of your favourite heroes? And a 1:1 scale of the Infinity Gauntlet?
There are a few oddities though. Check out this 1:1 scale Iron Man bust refrigerator, as well as a handheld vacuum based on Iron Man's arm. Need a hand anyone?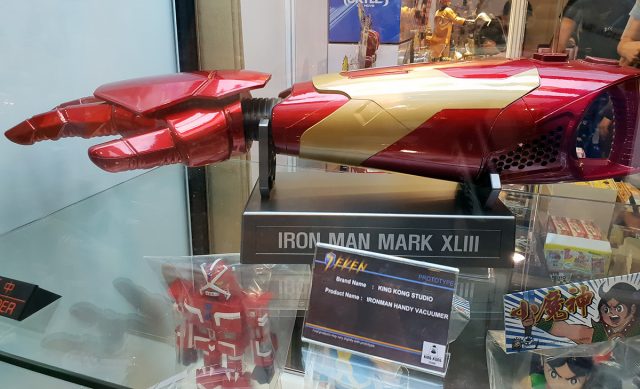 And we haven't even touched SHFiguarts series, which includes many of the Avengers, members of the Justice League, and coming soon – Harry Potter SHFiguarts.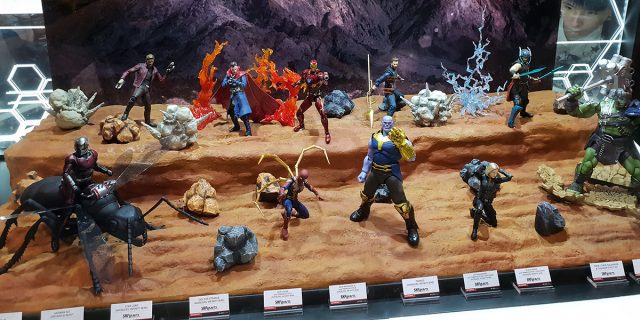 For those of you who are into Disney, check out the current and upcoming range of Qposket figurines.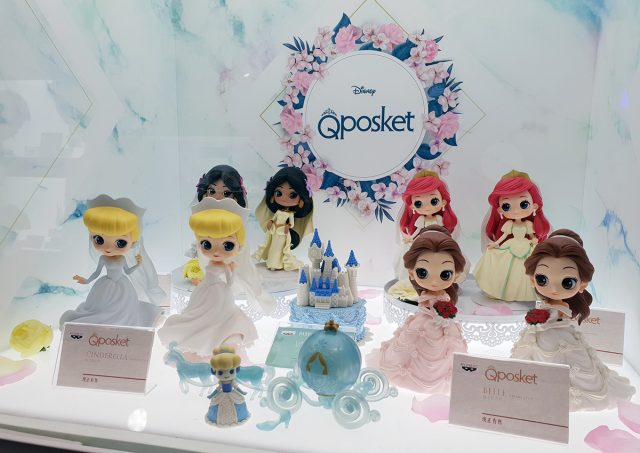 There are also licenses for some DC Comics pens and toy cars, much like the Tsum Tsum ones.
Next up, Street Fighter. Well, we would love to say the characters from Street Fighter, but it looks like aside from the occasional Guile and Chun Li, we have multiple versions of Ken and Ryu. Hadoken!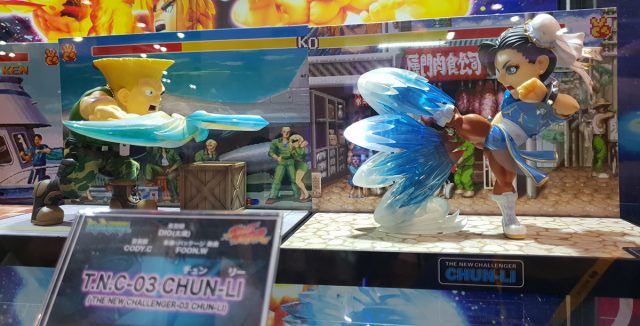 And now for the really good stuff. Here are some statues and figures from Japanese anime and manga, including Ultraman and a couple of classics.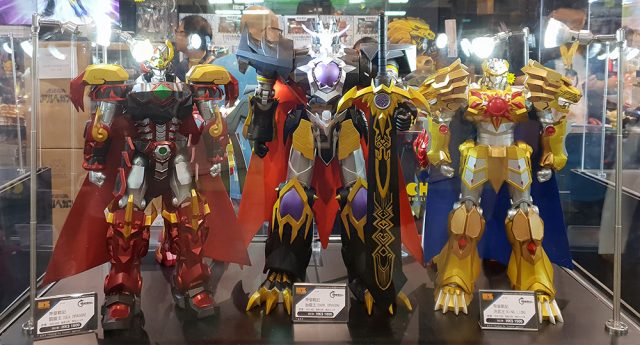 And if you are a fan of Wind and Cloud aka The Storm Riders, Force of Buddha's Palm, Drunken Fist, there was a huge section dedicated to the various comic book titles published in Hong Kong, from props, statues and even artwork by several reknowned artists.
Some products on display were prototypes, including these Diaclones toys.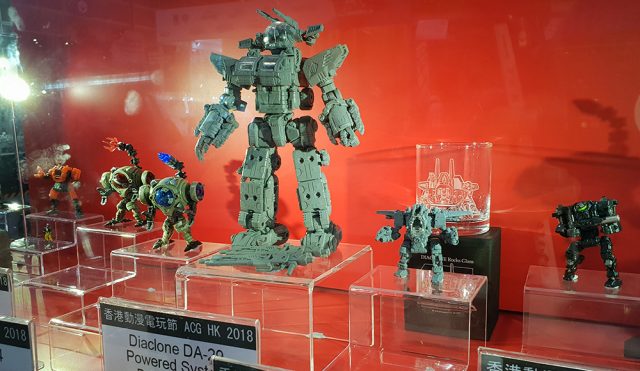 And not all toys are for kids. Here is a series from a Hong Kong company that puts a horrific spin on some classics, including Warner Bros cartoons, and Ronald McD.
Here are the rest of the products, including Teenage Mutant Ninja Turtles.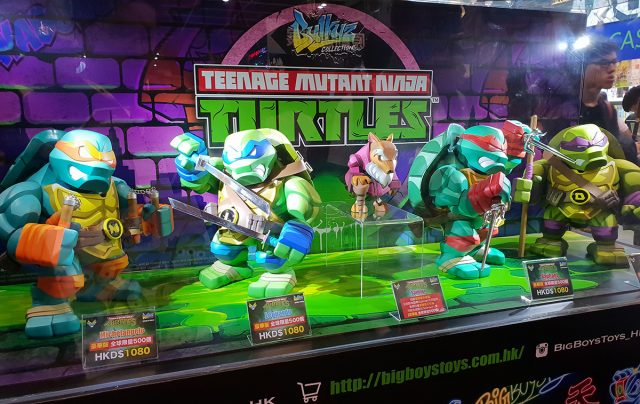 And before we end, one special booth to note is Leader Shit, which has a series on two of the greatest world leaders in the world – Trump and Kim. Aptly named, I believe.
Sherwin once held the Matrix of Leadership, but wisely passed it on to the rightful leader of the household.
---

Drop a Facebook comment below!

---