Huawei has endured quite the difficult year in 2019, especially after receiving the banhammer from Google and Android support back in May. This week marks the launch of the new Huawei Mate 30 series, which is the Chinese tech giant's first new flagship smartphone to be launched without official Google Android OS support.
But what would Huawei use to power up the new Mate 30? Well, it's certainly not their highly touted own open-source version of Android, HarmonyOS – it barely got a mention at the Mate 30 keynote in Munich, Germany.
But we know it's coming. First revealed at the Huawei Developer Conference in August, HarmonyOS (also known as HongMengOS in native China) seems to be an Android replacement, at least at face value. However, Huawei leadership and developers have posited that it is more than just a mere replacement, as it supposedly brings additional layers of utility to the fore, thanks to it being a microkernel-based distributed operating system.
In any case, let's break down some of the pertinent things you need to know about HarmonyOS, when Huawei feels it's ready for a proper debut.
---
HarmonyOS – what is it?
It is Huawei's proprietary operating system based on Android's open-source code. While there aren't any concrete details, it is reported that HarmonyOS has been in development since as early as 2012. Development for HarmonyOS didn't speed up until after the US banned Huawei from Android access, so it makes sense that they hurried up with pushing their open-source OS out ASAP.
It was Huawei's Plan B
Of course, with the whole fiasco surrounding the US-Google ban, Huawei had no choice but to retreat into its shell and try to come up with something to circumvent the embargo. Fortunately, the flexibility of Android's open-source program means it can develop a modified version of Android and potentially make it their own. The result of this was, of course, HarmonyOS.
Despite Huawei being reinstated in several tech associations over the last few months, having the lack of proper OS support no doubt left Huawei crippled on many fronts. What HarmonyOS offers certainly is interesting, especially when one looks at the content roadmap planned for this new system.
It is a separate OS…ish
Based on Huawei's official description, it is "a microkernel-based distributed OS for all scenarios". For the layman, this phrase may be rather confusing, so it warrants some explanation.
A microkernel is the small core of an OS that allows for basic individual functions, such as camera, texting or calling. Of course, since it is microkernel, it means that these functions can be broken down into even more specific functions, such as individual camera lenses, or texting on different apps. To have it distributed means that it combines these individual functions into a collective, and, hence, a fully-fledged OS, a la Voltron.
What Huawei has done is take it up a notch and make the microkernel expansive, so that it fits the framework of not just its smartphones, but also other devices like smart TVs and the like (more on that later).
It has an App Store, but not the way we'd expect it to be
Nothing has yet been announced about how consumers would purchase and download apps onto the new Huawei devices, but we do know that it will be using some way of porting apps that would previously have been available on the Google Play store via Huawei's Ark Compiler program (more on that below).
Will there be support by popular companies, especially American ones such as Facebook, Twitter, Snapchat, Instagram, etc?
Not that we know of, as we didn't even see the widgets of these apps on the various Mate 30 trailers at the launch event.
It will run on other devices besides smartphones
Arguably one of the highlights of HarmonyOS is the fact that it will operate not just on new Huawei mobile devices such as the Mate 30, but other electronic devices as well. Specifically, they will be "smart screen devices".
What Huawei exactly means by smart screen devices remains to be seen, but we wager that it will be quite a wide variety of gadgets that utilise a screen and can house an OS, including TVs such as the new Huawei Vision, smartwatches (i.e. the Huawei Watch GT 2), and possibly even security cameras, fridges and washing machines.
It allows for cross-device functionality
This brings us to the supposed fact that HarmonyOS facilitates some cross-device interaction. Think LG ThinQ AI and Samsung Family Hub, where majority of its appliances make use of an OS-enabled system. This is thanks not only due to its microkernel design, but also the fact that the OS isn't tethered to any one piece of hardware, making it rather malleable in that it can be incorporated seamlessly into just about any device.
This, in essence, would allow you to use the same app (say, Netflix or the Huawei equivalent of Microsoft Office) that you would use in your smartphone, but displayed via your smart TV or even smartwatch for some easy access. This could potentially turn HarmonyOS into a hub for all your smart needs, in the home and out.
It's actually pretty secure
This may arguably be the most heavily-debated aspect of HarmonyOS, given the tempestuous nature of Google's ban of Huawei over security measures. However, that blemish on Huawei's reputation shouldn't undermine what it aims to achieve on the HarmonyOS in terms of security, because, from the looks of this one, it's a pretty solid system.
The aforementioned microkernel design comes without any root access, meaning to say that the OS is shielded from any form of malware from any source, be it an app or a website. The smaller HarmonyOS kernel means it significantly reduces the chance of any system attacks, which is great especially if you're considering how it can be scaled to suit any device that supports HarmonyOS. It's pretty nifty, if you think about it.
It's dev-friendly, too
Another big question many would ask is, how would one be able to legally download Android apps on HarmonyOS, given that it is an open-source Android system? Huawei has also thought that out, in the form of the Ark Compiler program. In development for over 10 years, Ark Compiler is considered to be a key component in HarmonyOS.
What Ark Compiler does is that it allows devs to easily port their Android apps onto HarmonyOS, without having to go through the hassle of rewriting their source code. This, in theory, would be great for both consumers and developers, as the former can essentially pick up from where they left off in previous iterations of Huawei devices on Android, and the former can focus their energies on developing new apps instead of spending time to port old ones.
However, recent developments have seen that Ark Compiler isn't even complete, just days before the launch of the Huawei Mate 30. Abacus News reported that programmers who tested out the framework source code for the Ark Compiler, which Huawei made public last month, complained in droves via Zhihu (China's popular online forum), citing that Ark Compiler "can't even compile its own demo sample".
In lay man's terms, this means that Ark Compiler, at this stage, reportedly can't even function on a basic level, let alone port hundreds, if not thousands, of apps from Android to HarmonyOS.this is worrisome, considering how much devs (and, consequently, consumers) would depend on Ark Compiler to bring HarmonyOS devices up to speed. However, if Huawei can patch it up sooner than later, it would nip the bud on an otherwise nasty situation for both devs and consumers alike.
When is it launching?
Your guess is as good as ours. Huawei just glossed over the OS at its Mate 30 event, so it's anyone's guess.
---
Huawei is certainly doing what they can to make HarmonyOS a fully-functional system, starting with the likes of the Mate 30 series. Should, then, this new OS be considered a mere Android replacement? Not really, as it boasts a couple more interesting functions that make it more than a platform for smartphones.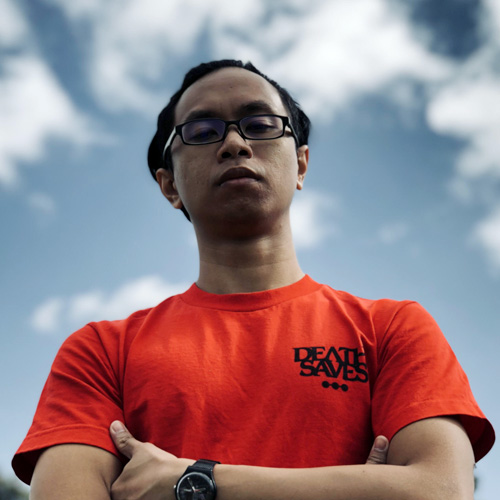 Marion has a serious RPG addiction. Sometimes it bleeds into real life; he forgets to sleep because he thinks he has a Witcher's body clock. Forgive him in advance if he suddenly blurts out terms such as "Mind Flayer" and "Magic Missile", because never once does he stop thinking about his next Dungeons & Dragons game.
---

Drop a Facebook comment below!