Huawei has finally unveiled its latest smartphone offering, the Huawei Mate 30 and Mate 30 Pro, along with a number of other products including a new smartwatch, and a smart TV.
The specs and features come as no surprise, as most of the details were leaked prior to the launch event in Munich, Germany. But the biggest news, which was heavily rumoured but unconfirmed before, is that the new flagship device won't be supported by Google.
Instead, the devices will be running an open-source version of Google's Android operating system, as the Chinese tech giant has not been able to secure a license to use the latest version of Android, due to trade and security restrictions imposed by the US.
This means that the devices will not come with official Google apps and services, such as Google Maps, Gmail, YouTube or even the Play store for access to apps. It is, however, powered by EMUI which is developed based on the Android Open Source Project. It is also worth noting that Huawei is also investing US$1 billion into developing the Huawei Mobile System, where global developers are invited to help build the system together.
The device comes with an impressive set of features, including a head-turning four rear camera array, which means this absolute beast of a camera phone can cater to both consumers and professionals alike.
The rear cameras on the Mate 30 Pro are:
40MP Ultra-Wide Cine (f/1.8)
40MP SuperSensing Wide (f/1.6)
8MP Telephoto (f/2.4)
3D Depth-Sensing
These cameras pack a lot of punch, especially when considering the Mate 30 Pro's whopping 409600 ISO, which allows you to take shots in virtually any light setting, especially in low light. The new Ultra-Wide Cine lens provides a more convenient way to shoot professional-level photos and videos when combined with the high light-sensing range and the new Professional Bokeh feature, which is great if you don't want to lug a fully-fledged professional camera around. And, very similar to the P30 Pro, the Mate 30 Pro also comes with an impressive 45x zooming range, which diversifies the ways in which you can capture your images.
The devices will be powered by Huawei's latest 7nm Kirin 990 processor, which also supports 5G for all your ultra-high-speed needs.
The Huawei Mate 30 will come with a 6.62-inch OLED FHD+ display (2340 x 1080 resolution) 128GB of storage and 6GB of RAM. Users will get to enjoy the 40MP SuperSensing Camera, 16MP Ultra Wide Angle Lens, and 8MP Telephoto Lens on the phone's rear camera set up, while the front of the phone has a 24MP camera for taking selfies with.
Meanwhile, the Huawei Mate 30 Pro comes with a 6.53-inch OLED FHD+ display (2340 x 1080 resolution) 128GB of storage and 8GB of RAM. As mentioned, the Mate 30 Pro will come with a better lineup of cameras for users, namely the 40MP Cine Camera, 40MP SuperSensing Camera, 8MP Telephoto Lens, and 3D Depth Sensing Camera. The front camera on the phone is also a little better than the Mate 30, with 32MP for better selfies.
Powering both the Huawei Mate 30 and Huawei Mate 30 Pro is 4,200mAh and 4,500mAh of battery capacity respectively.
Huawei also announced the launch of its premium Huawei Mate 30 RS Porsche Design edition.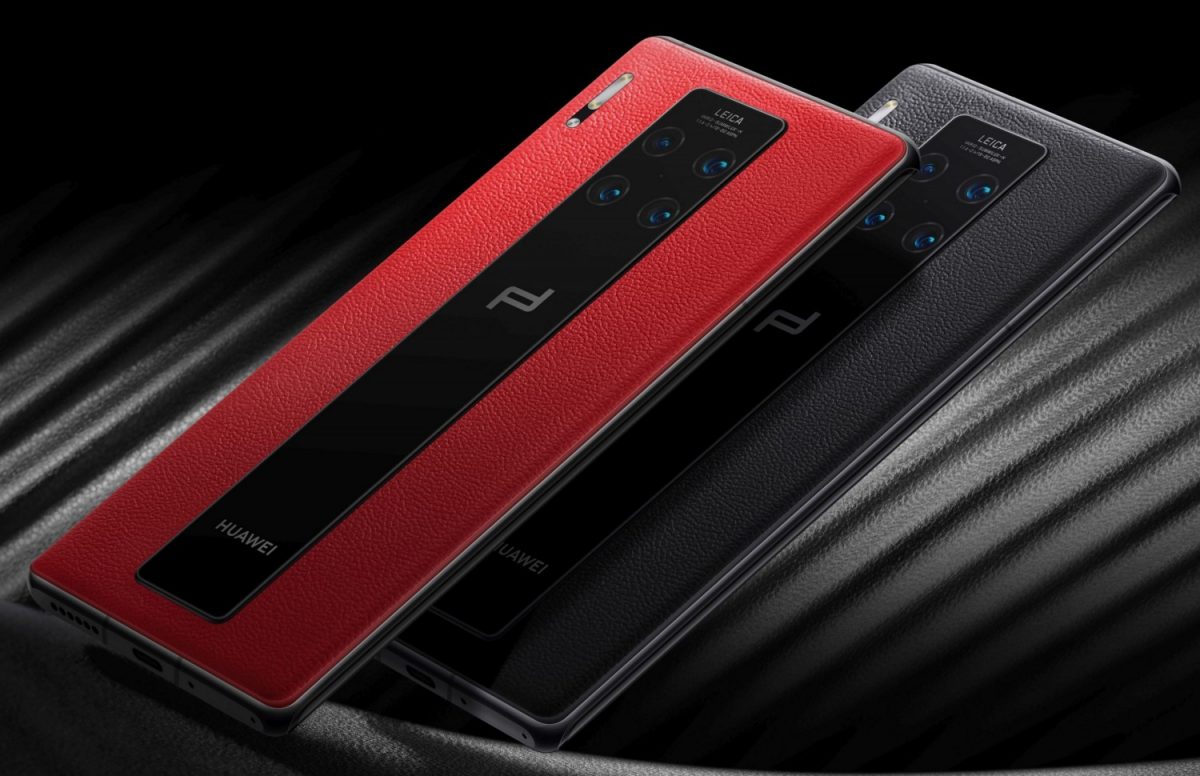 The phone was first teased on Huawei's official Weibo, where it posted a short video teasing the reveal of the Huawei Mate 30 RS Porsche Design. We now have a proper look at the smartphone, which much like the 2018 Porsche Design Huawei Mate RS and Porsche Design Huawei Mate 20 RS, comes packed with small spec upgrades and branded design special to this line of mobile phones.
Specifically, it packs a massive 12GB of system memory, combined with 512GB internal storage. And like its 2018 predecessor, it also comes decked out in a sleek premium leather cover, which sports the signature Porsche black strip. Speaking of the strip, it doubles as a handgrip, as well as a stand, which makes it more than just mere aesthetics.
The Huawei Mate 30 and Mate 30 Pro will retail at €799 (S$1,217) and €1,199 (S$1826) respectively, while the Mate 30 RS Porsche Design will go for €2,095 (S$3191). Their exact release dates have yet to be announced.
Aside from their newest mobile phone, Huawei has also launched a new smartwatch called the Huawei Watch GT 2.
The smartwatch will be available in four different designs, and comes in two size – 42mm and 46mm. The smaller 42mm comes with a 1.2-inch AMOLED display (390 x 390 resolution), while the bigger 46mm option will come with a 1.39-inch AMOLED display (454 x 454 resolution). Since the original Watch GT already comes in a 1.39-inch AMOLED display with a 454 x 454 resolution, the biggest change here will be with the smaller 42mm display.
Both sizes will be powered by the Kirin A1 chip and will also come with a range of features such as GPS, gyro sensor, geomagnetic sensor, air pressure sensor, and an optical heart rate monitor. It also comes with up to two weeks of battery life, which is perfect for long days out.
The Huawei Watch GT 2 42mm will retail from €229 (S$348), while the 46mm counterpart will retail from €249 (S$379).
Moving on to home appliances, Huawei has also revealed their latest Huawei TV, the Huawei Vision which will run on its newest HarmonyOS, Huawei's answer to the trade ban imposed on them by the U.S. The television boasts a 4K Quantum Dot Screen, and an intelligent 5.1 sound system which auto-detects and optimises sound based on its general surroundings and room acoustics.
But what takes the cake here is Intelligent Multi-screen Collaboration with other Huawei devices, most notably the Huawei Mate 30 series. Thanks to One-Hop Projection on the Huawei Vision's remote control, you can simulate your Mate 30's screen onto the Vision, which also applies to things such as video calls and even games. The price for the Huawei Vision has yet to be announced.
Despite everything that Huawei has recently revealed, it is worth noting that the HarmonyOS will still be key to addressing their consumer's Android-related concerns. Which is surprising, since Huawei barely gave it any presence at this event. Maybe it's because the HarmonyOS still has a long way to go before it reaches the level of usefulness and popularity that Android is currently at.